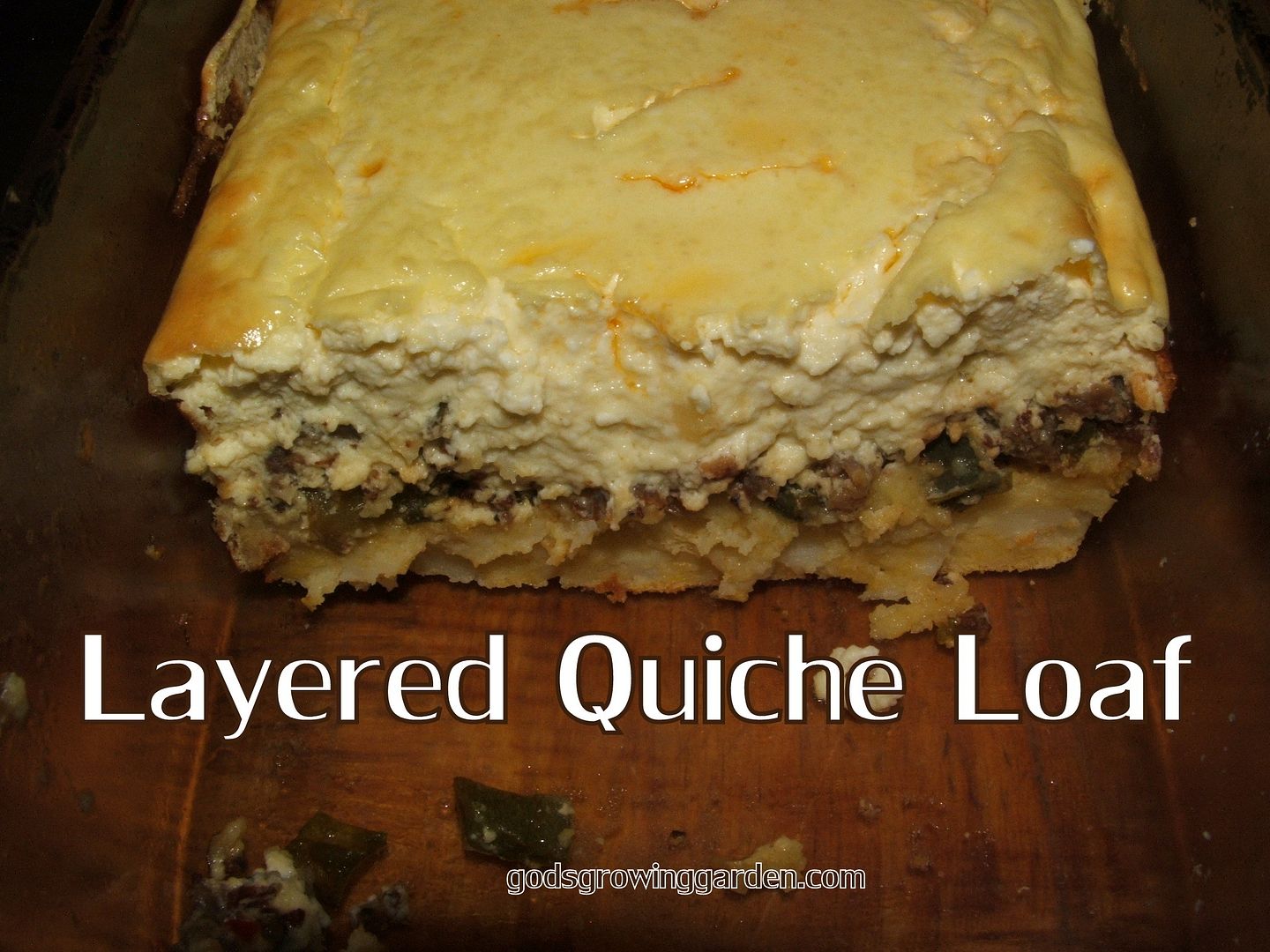 Layered Quiche Loaf
This is a great twist on regular quiche & it is Gluten Free because the bottom layer is a mashed potato crust! I also love the layered look.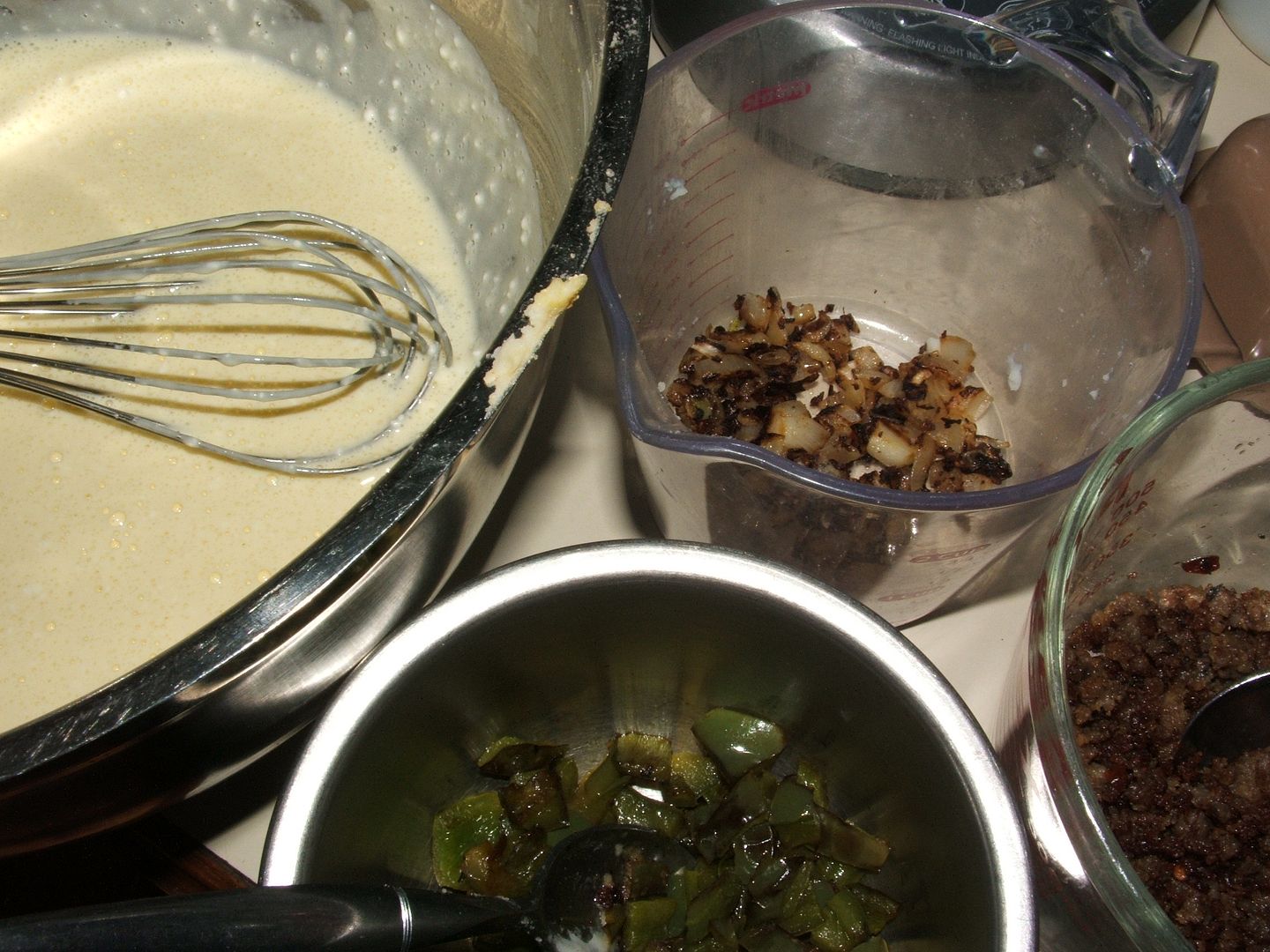 2 cups mashed potatoes (a great way to use up leftover mashed potatoes)
Mix all ingredients together & then spread on the bottom of a sprayed/buttered loaf pan.
Bake in a preheated 425 degree oven for 10 to 12 minutes.
1 onion (peeled & finely chopped)
1 green bell (core removed, seeded & chopped)
1 cup spicy bulk sausage (fried & fat drained)
1 pkg cream cheese (at room temperature)
(If the sausage that you are using is not spicy then add dill & black pepper or some other spices)
Prepare the ingredients as listed above (cutting the veggies & frying the sausage). Saute the onion & pepper in a little olive oil just for a few minutes & then set aside.
In a medium size saucepan - heat the milk & cream cheese together & continue stirring & cooking just until the cream cheese has melted & combined with the milk (until it's creamy). Immediately remove from heat & set aside. In a large mixing bowl lightly whisk the eggs and then whisk in the milk/cream cheese mixture until combined (if you are using plain sausage then this would be the time to add your spices).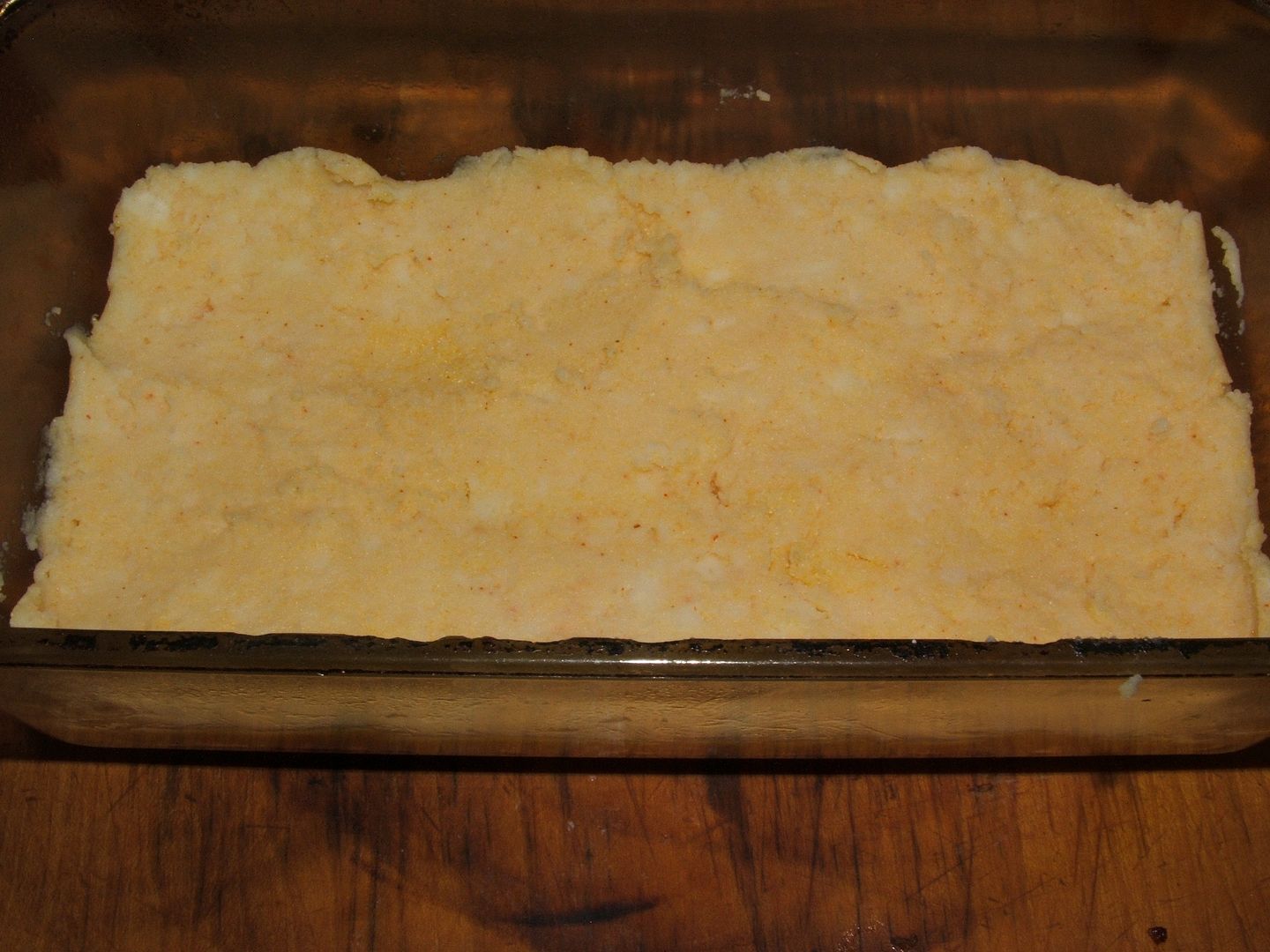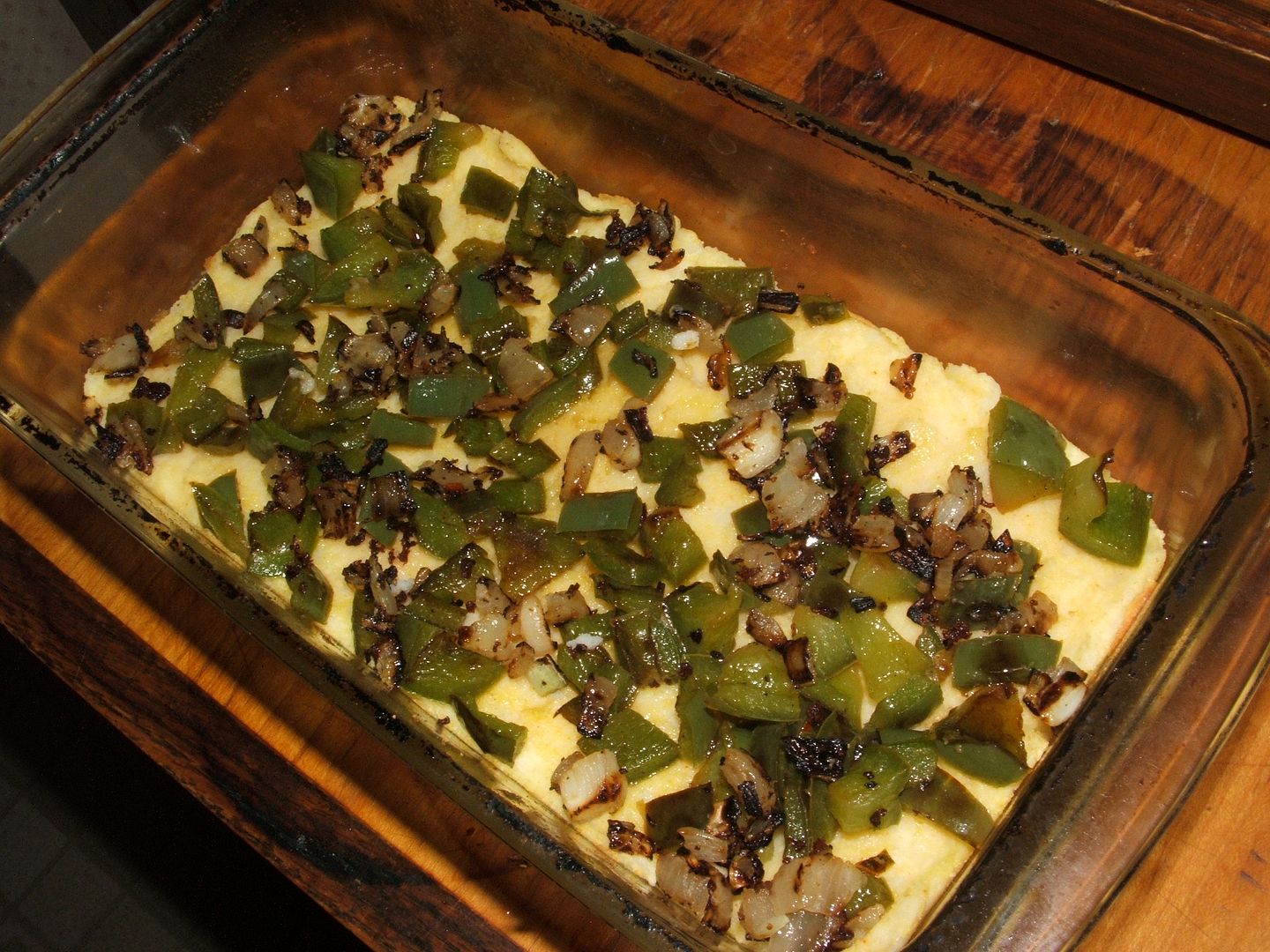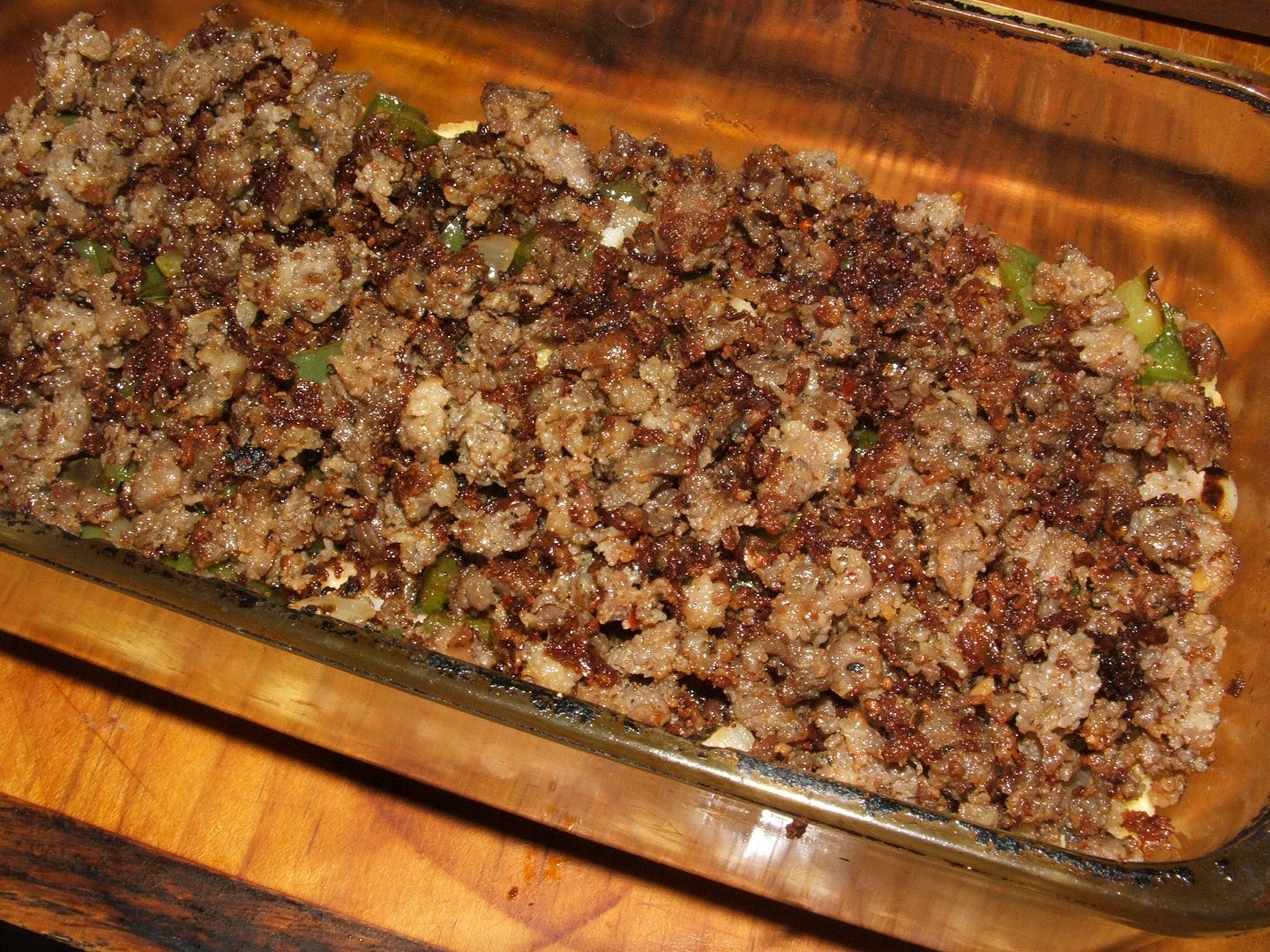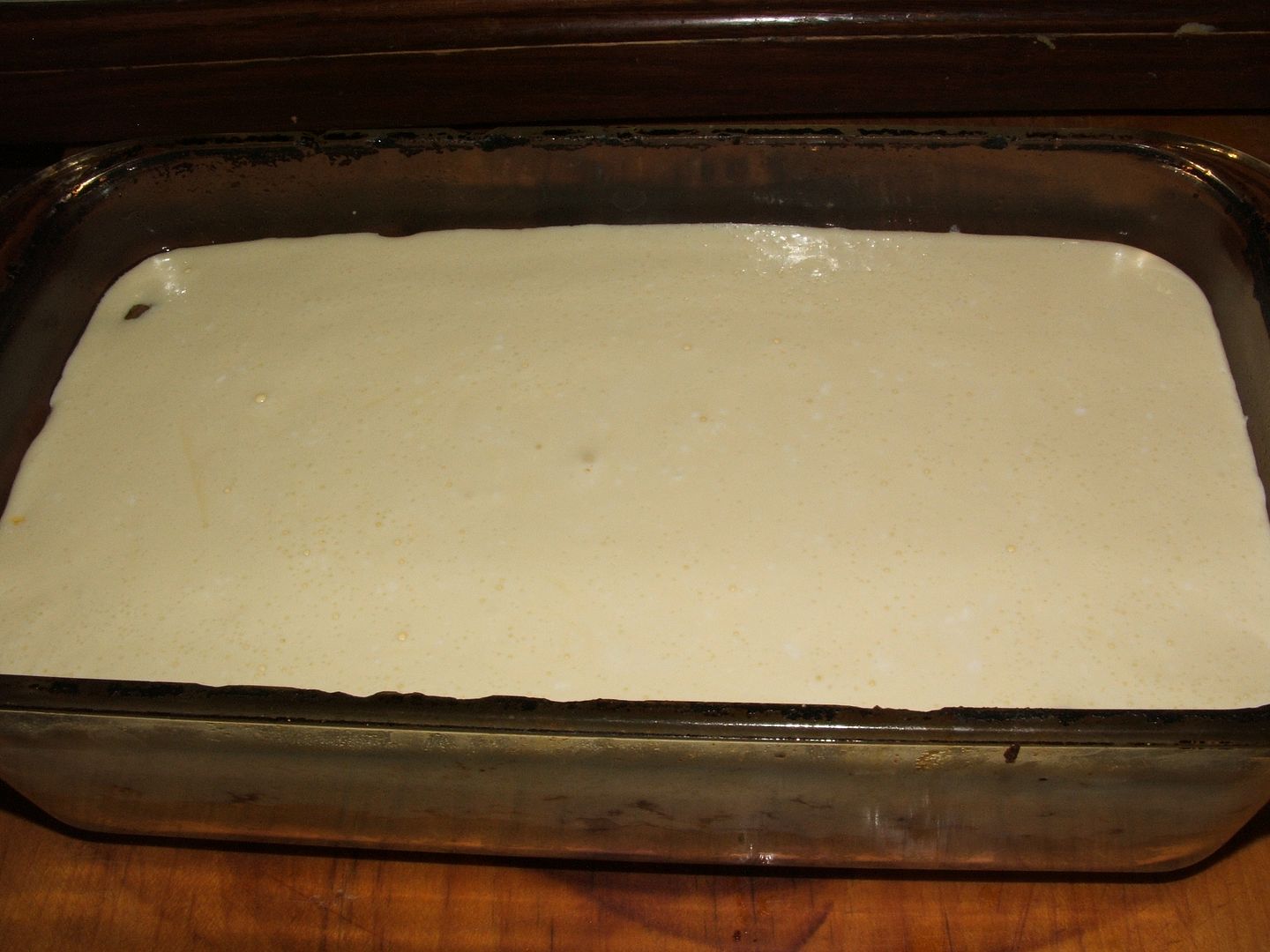 Remove the mashed potato layer from the oven & then layer all of the ingredients - first the onion/pepper mix, then the sausage & finally the egg/milk/cream cheese mixture. Bake in a preheated 375 degree oven for 40-50 minutes or until a knife inserted comes out clean (see picture below).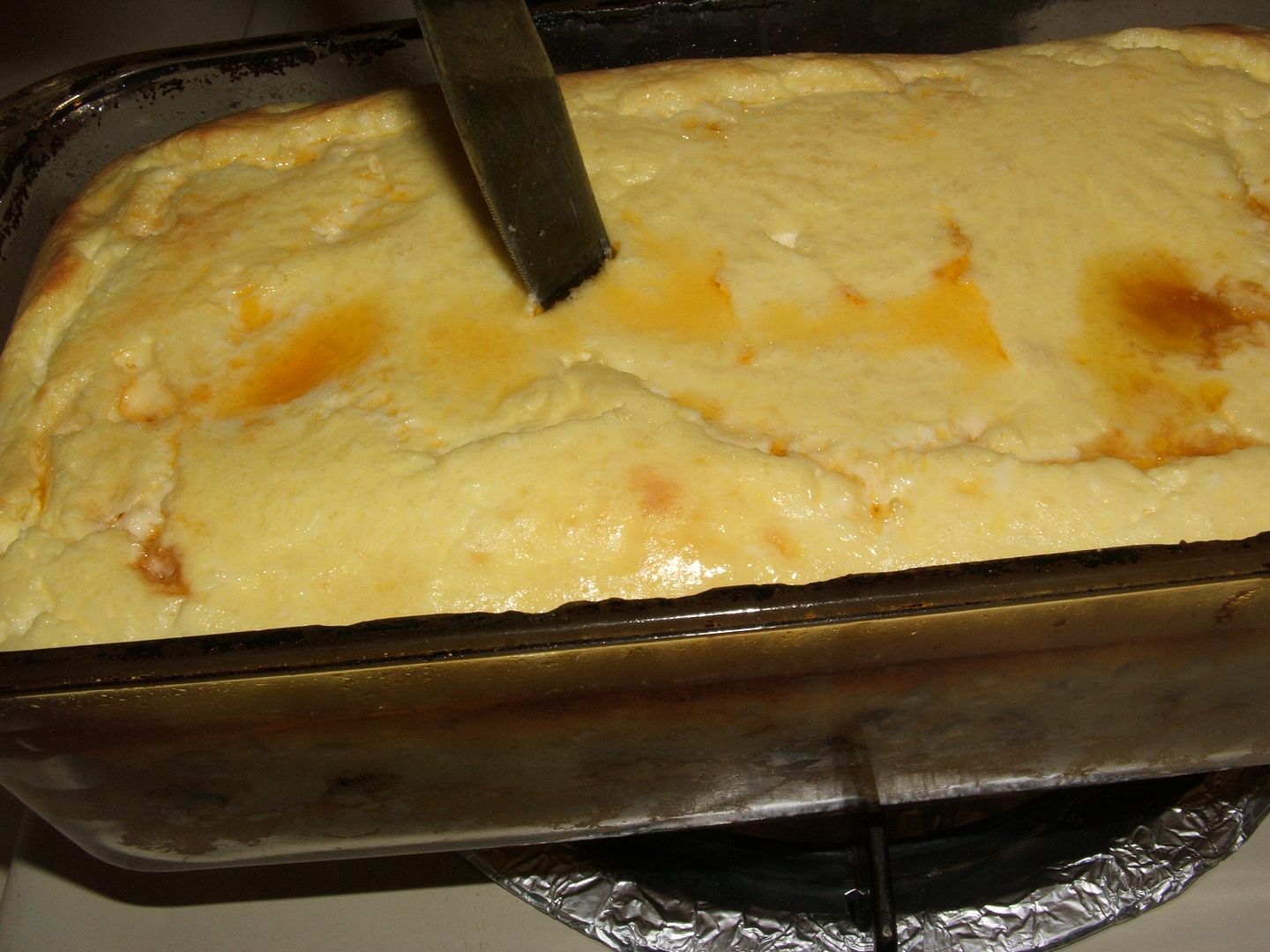 Allow to sit for about 5 minutes, slice, serve & ENJOY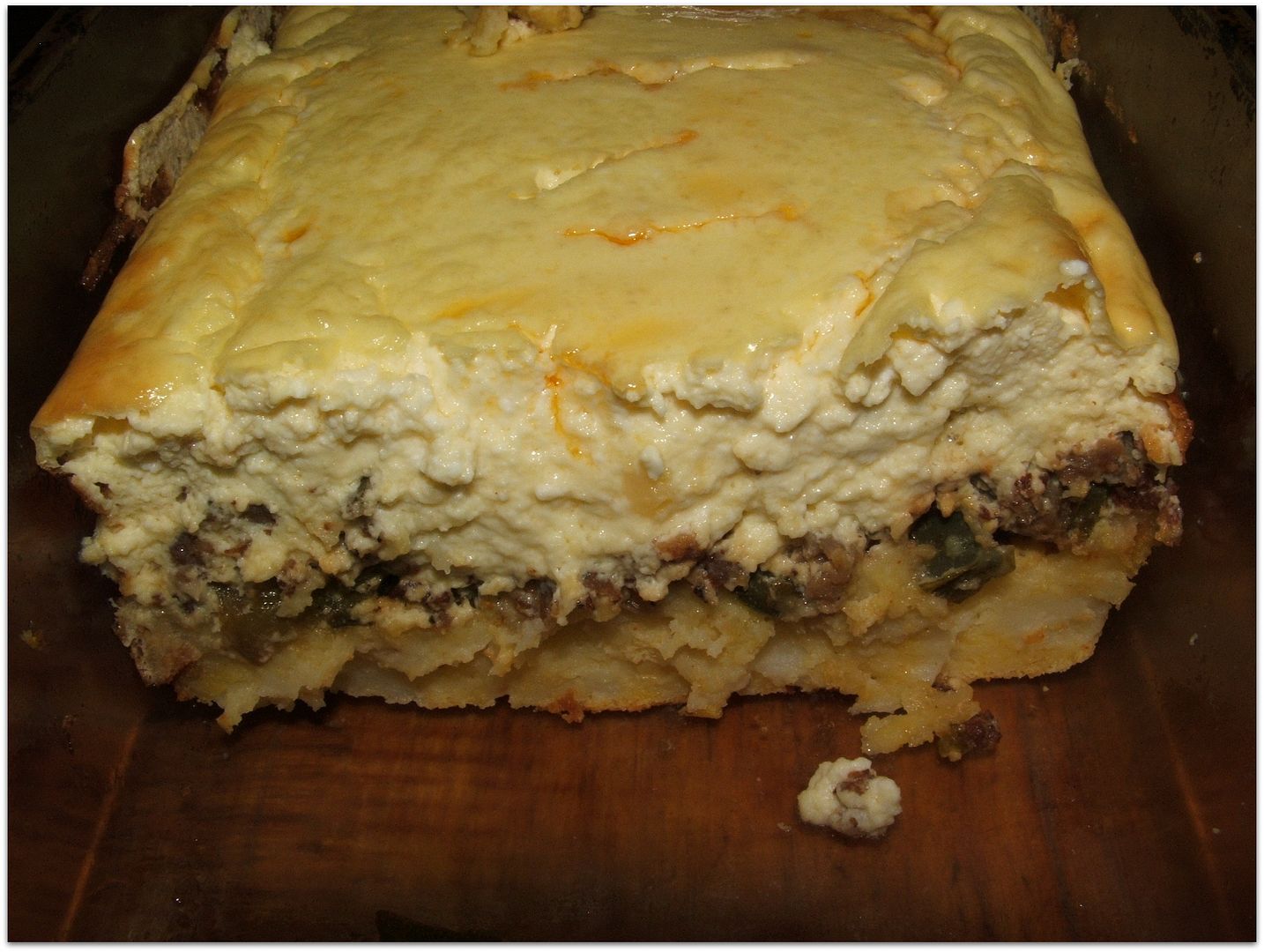 (Slice like a piece of bread - see below)
Copyright, Permissions & Disclaimer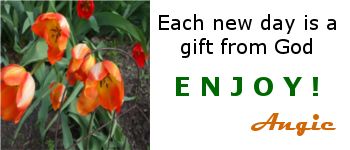 Linked to:
LouLou Girls
Totally Terrific Tuesday
Turn It Up Tuesday
Tuesdays with a Twist
#WakeUpWednesdayLinky
Weekend ReTreat Party
No Rules Weekend Blog Party
Snickerdoodle Sunday
Happiness is Homemade
Inspiration Monday
#ChainLinkyCLIMB
_______________________________________________________________________
Revive those old blog posts with the "
Post Swap Program
" - I will place a blog post of your choosing on my blog & then in return you will place one of my blog posts on your blog!
Please fill out this form if you are interested: click
HERE
to view form