Jam'n Molasses Cookies - A Springtime Tonic
These cookies are so delicious plain and especially scrumptious when using your own home-canned jams & jellies for a surprising middle!
My husband's grandmother always used to say that molasses was a springtime tonic - something about raising iron levels (or so I'm told - I never had the pleasure of meeting her).
This recipe was originally my mother-in-law's recipe but I tweaked it a bit. Below I will show you how to make the plain molasses cookie & also the super special jam filled version. For the jam'n type I used my blueberry jam (click HERE to see how to make your own blueberry jam) & my homegrown & homemade rosehip jam (I haven't shared that recipe with you yet - maybe this summer).
3/4 cup butter (softened)
2 tablespoons baking soda
2 cups plus 1 tablespoon flour
1 heaping teaspoon of ground cinnamon
1/2 teaspoon ginger (ground)
1/2 teaspoon ground cloves
extra granulated sugar for coating
Sift the flour, baking soda, spices & salt - set aside until later. In a large mixing bowl - combine the sugar & butter and mix with an electric mixer until smooth. Add the molasses & egg and mix just until combined. Now with a wooded spoon - stir in the sifted ingredients. Stir until combined & then near the end most likely you will need to use your hands or a spatula to bring all of the dough into a ball (see the first picture on the left below). Chill the dough in the fridge for at least 1 hour.
Cut the dough in half if you want to make some plain & some "jam'n" versions. Scoop some dough off with a spoon, roll it into a tablespoon size ball and then coat the little dough ball with granulated sugar (see first picture below on the right). Continue until half of the dough is gone.
Place each sugar coated ball on a parchment lined cookie sheet & press with a fork horizontally & vertically (see pictures below). Bake in a preheated 375 degree oven for 8 to 10 minutes (or until desired doneness is achieved) (continue onto jam filled version next)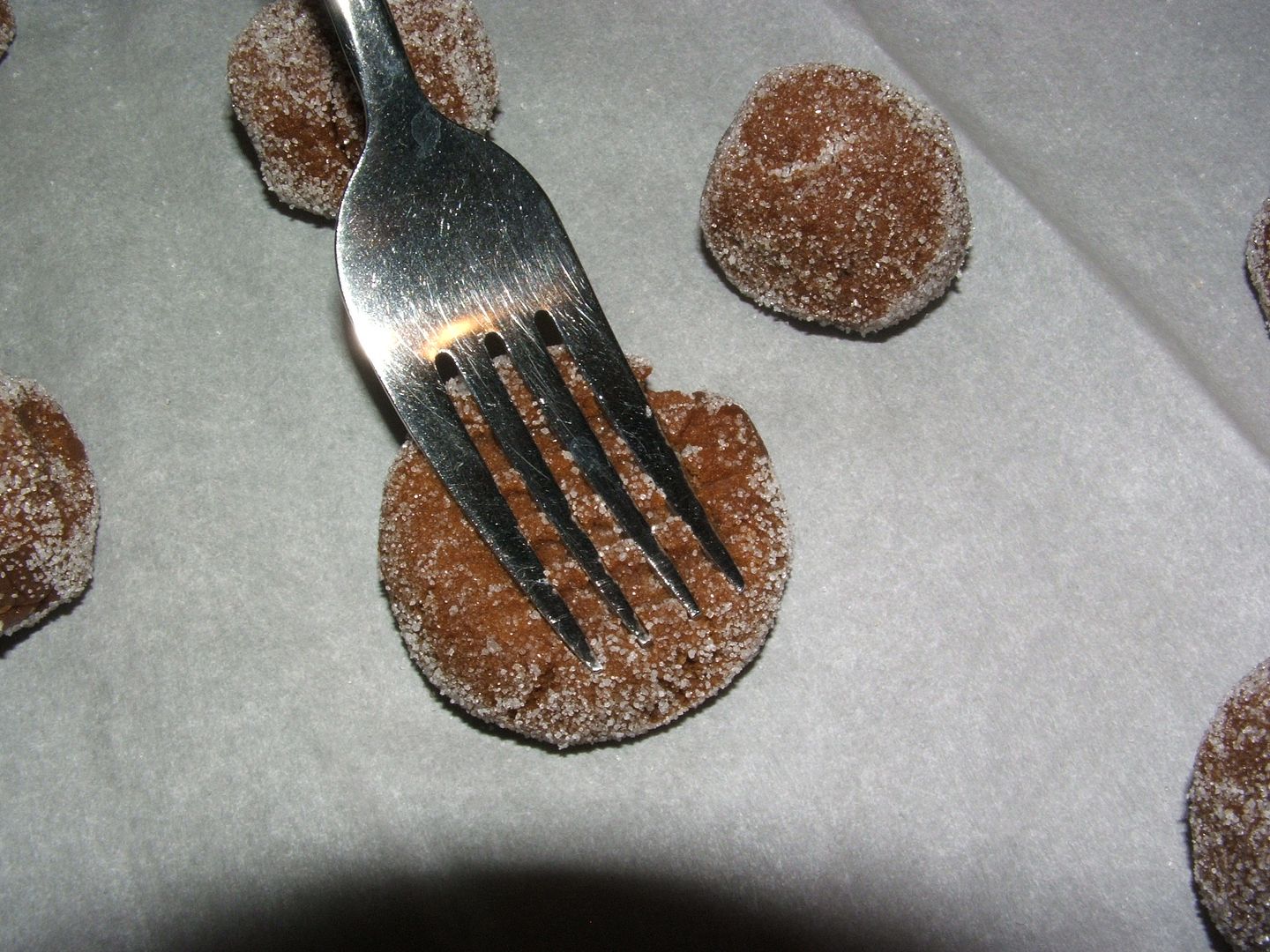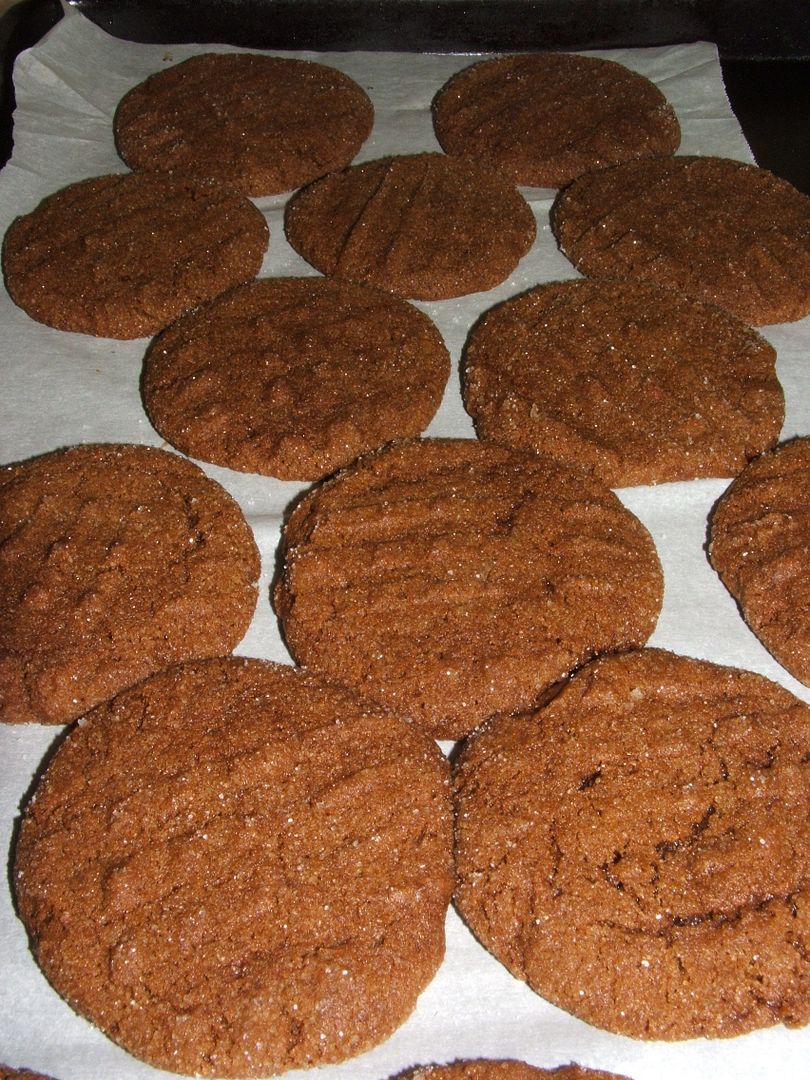 Take the other half of the dough & roll into tablespoon size balls coated in sugar (like described above). Place on a parchment lined cookie sheet and take the end of a wooden spoon to make an indentation in each dough ball (see first picture on the left below).
Now fill each indentation with 1/2 teaspoon worth of jam (some I used blueberry & for others I used rosehip jam).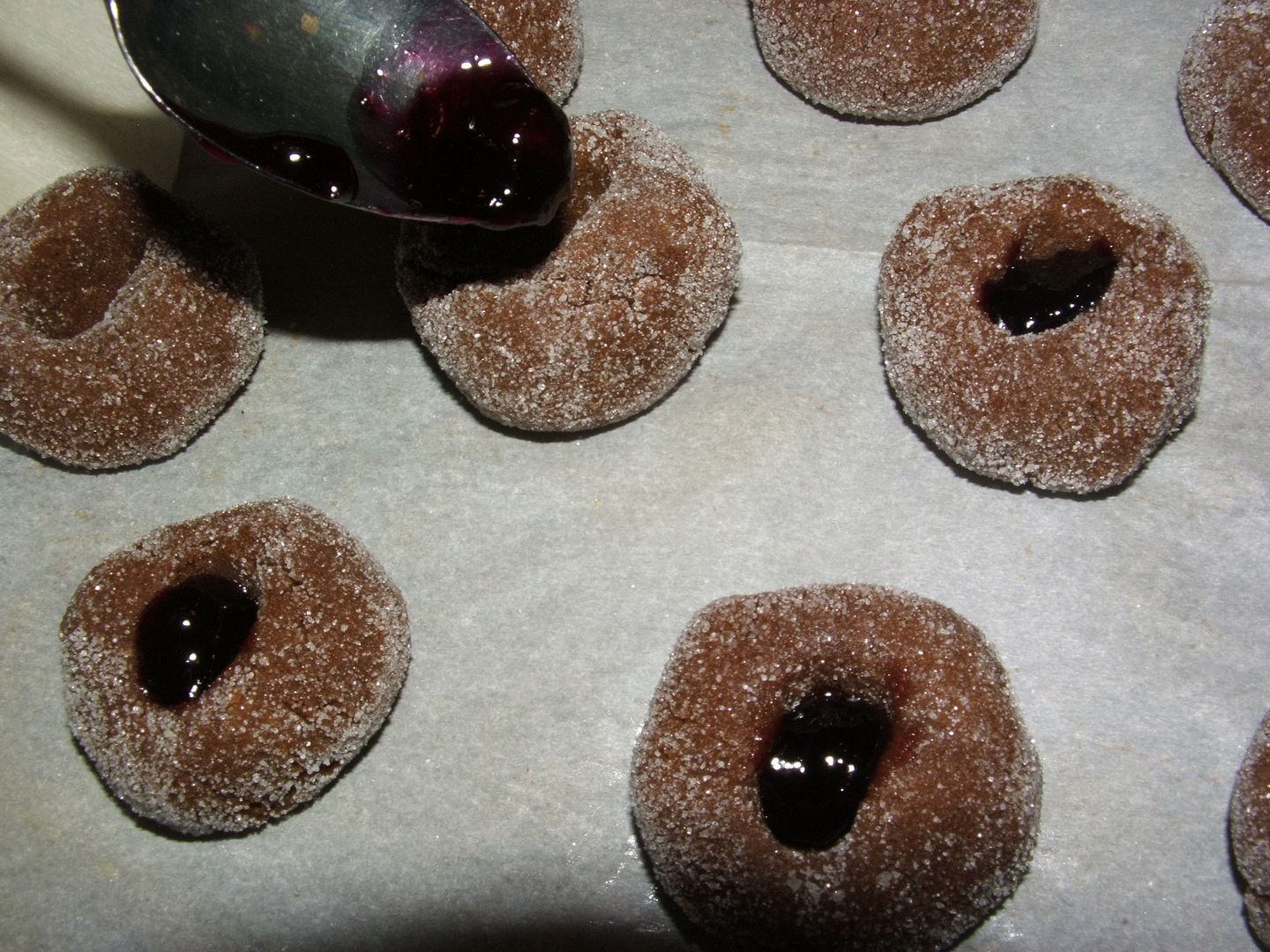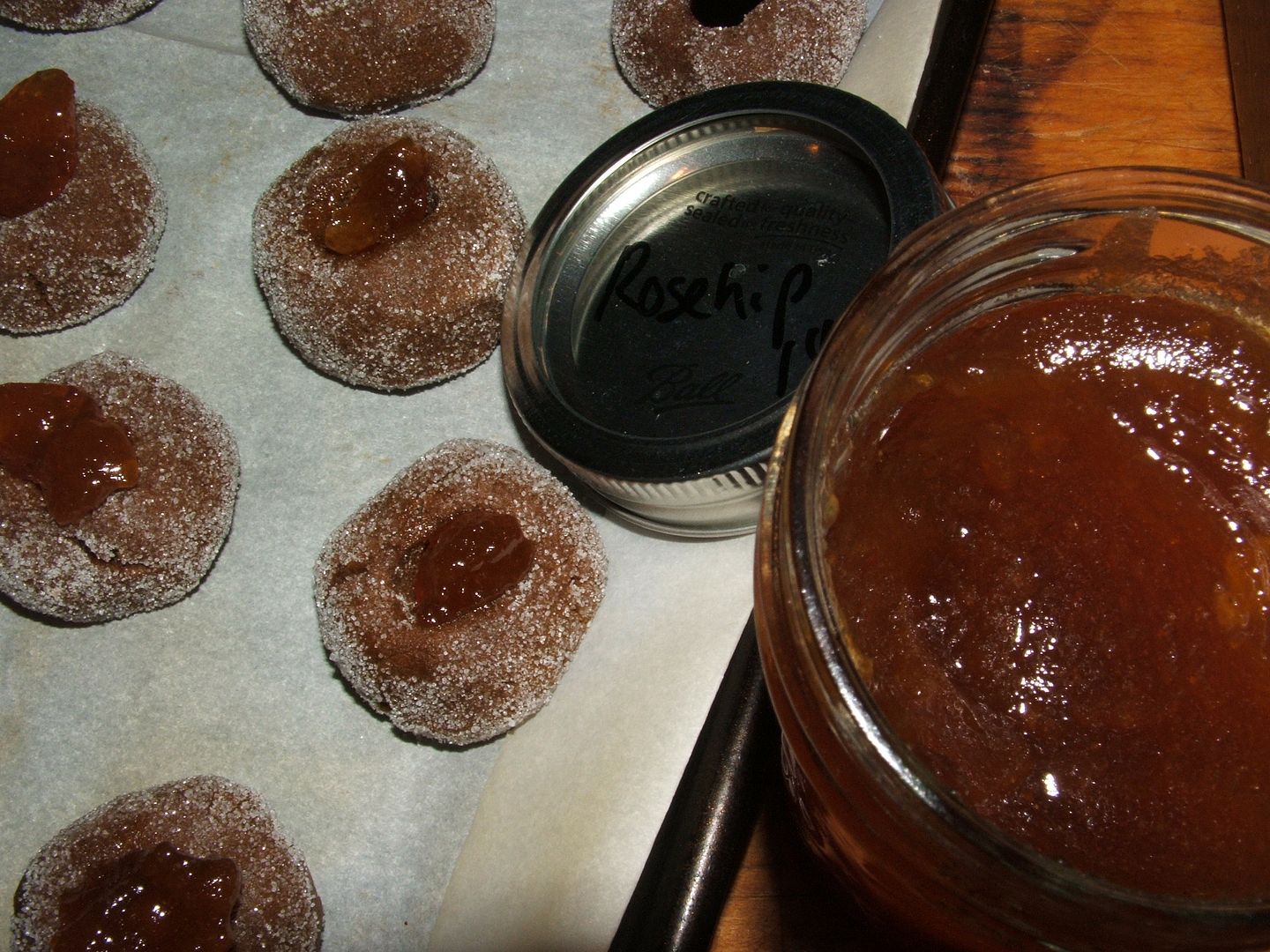 These jam filled cookies will flatten out in the oven - no need to flatten the jam filled ones with a fork - that step is only for the plain version.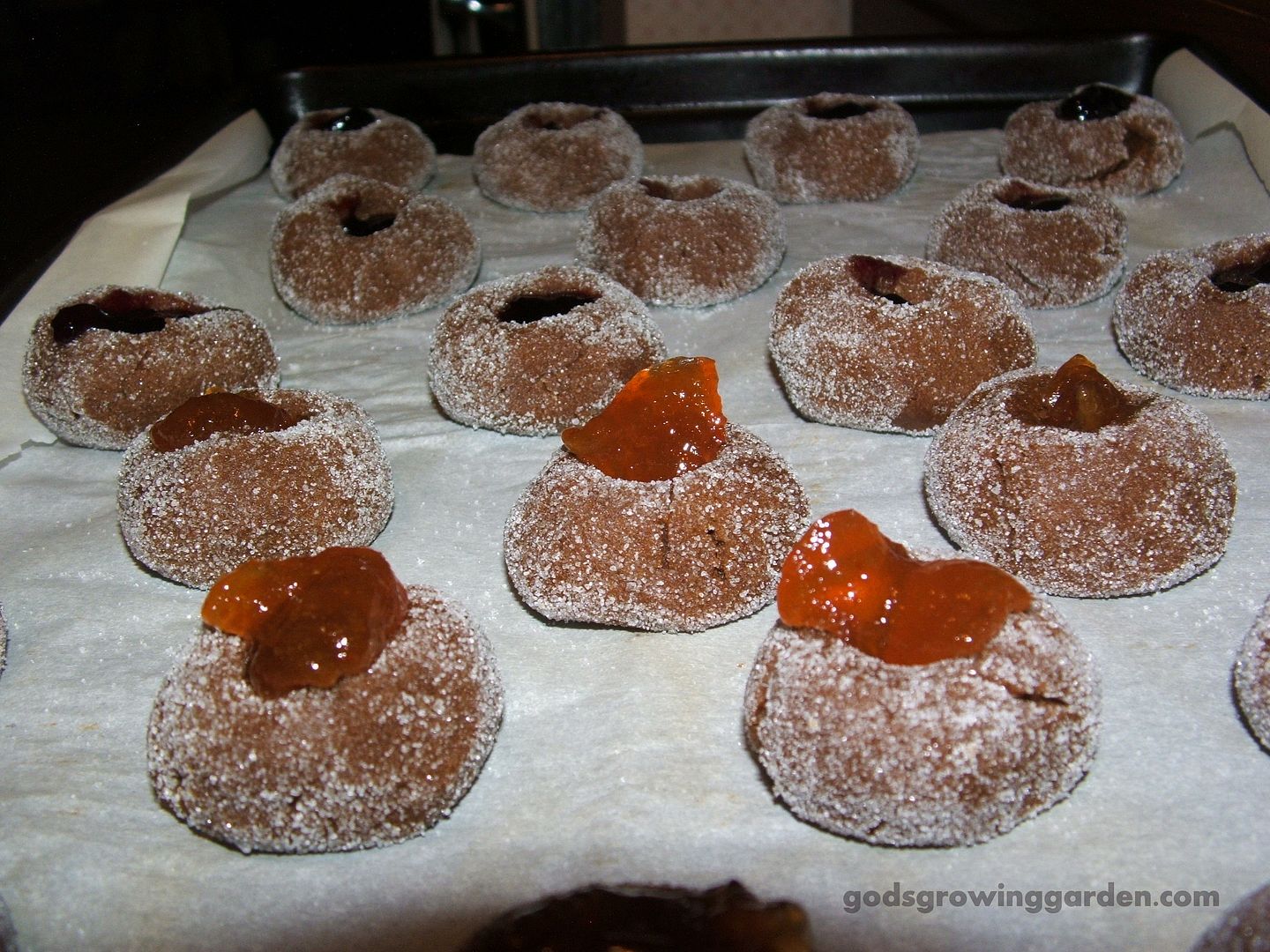 Bake in a preheated 375 degree oven for 8 to 10 minutes (or until desired doneness is achieved)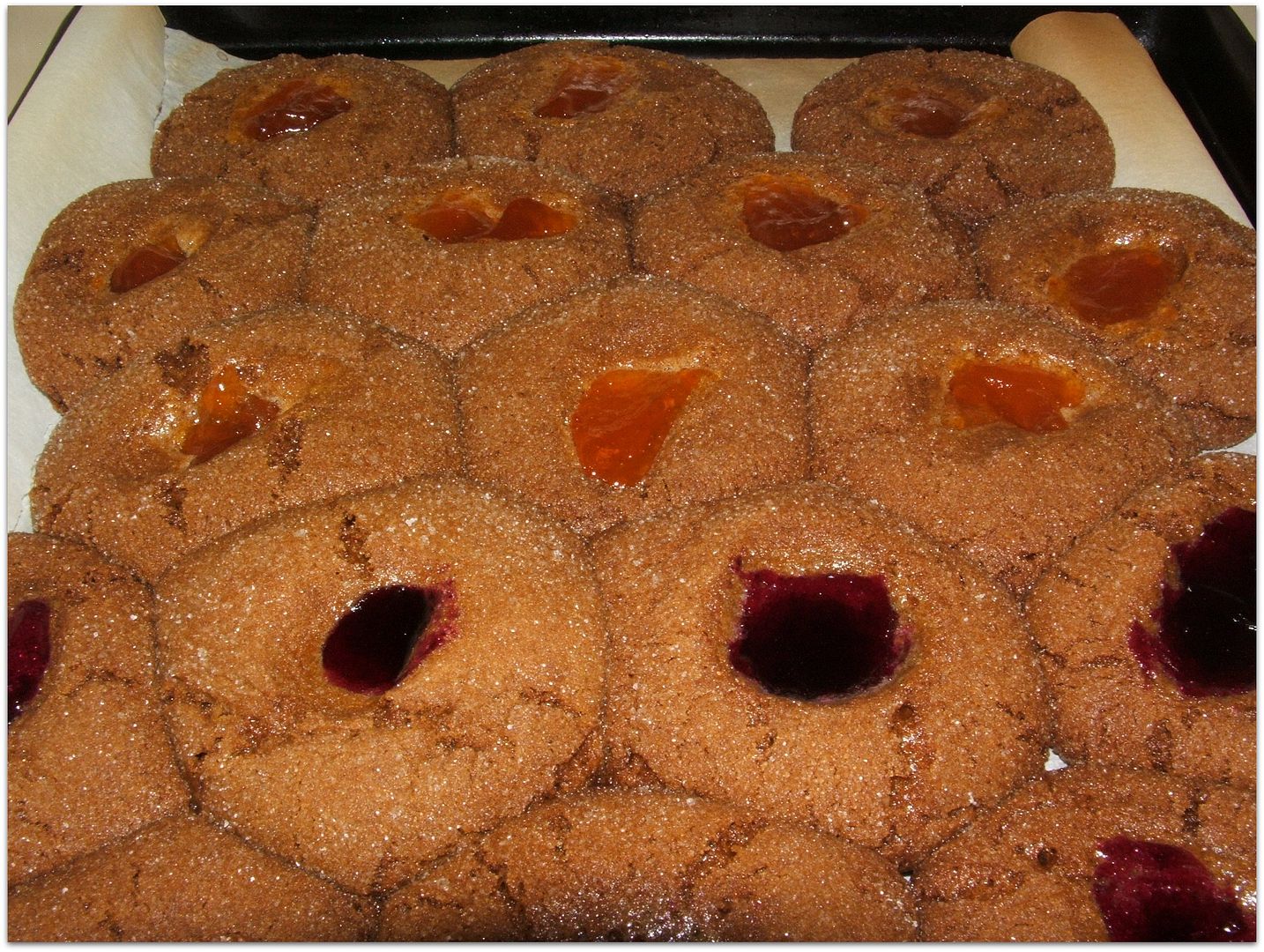 Allow to cool a little on the cookie sheet & then remove and place each one on a cooling rack (you might need to cut some apart if they spread out (see picture above)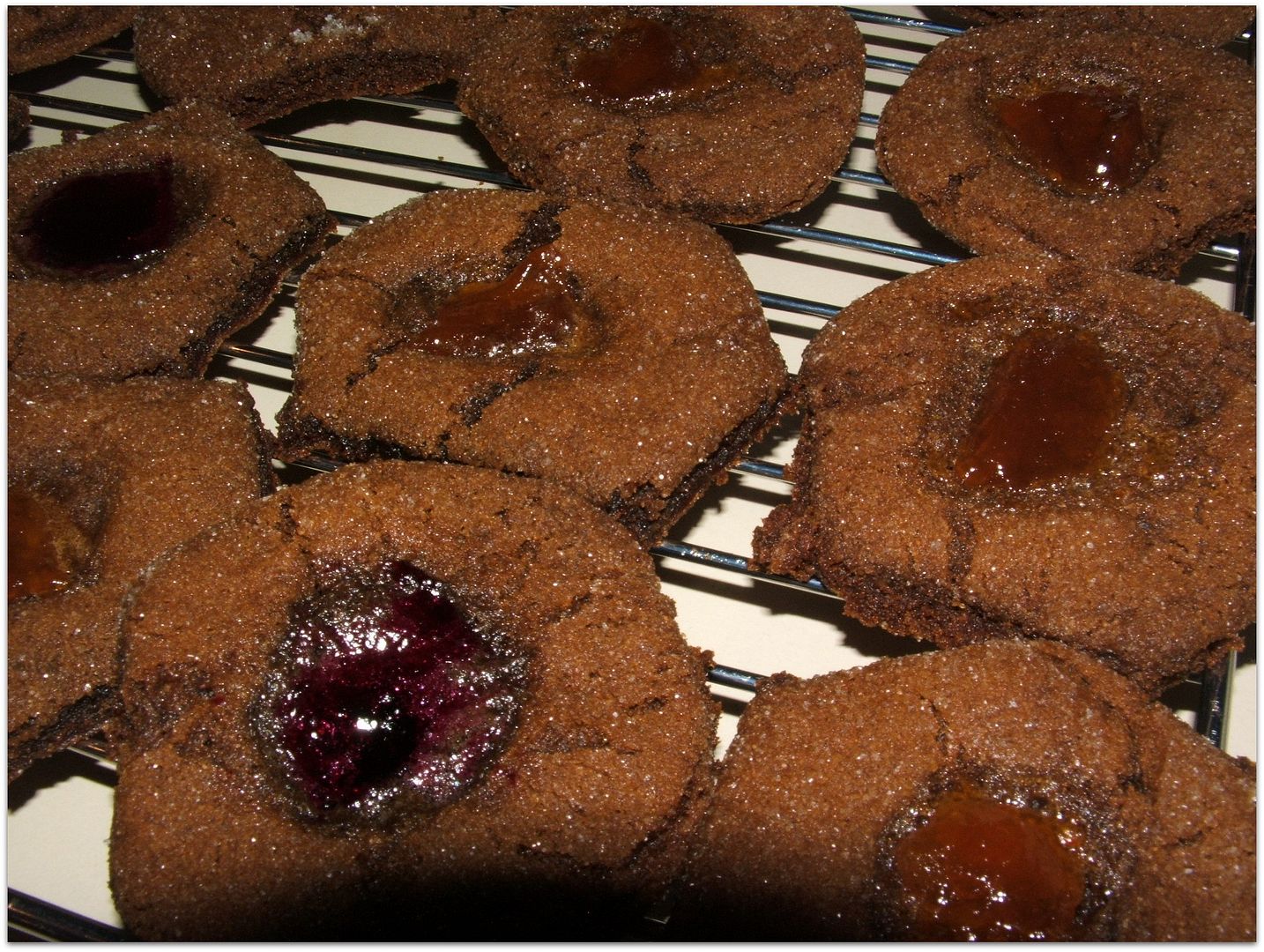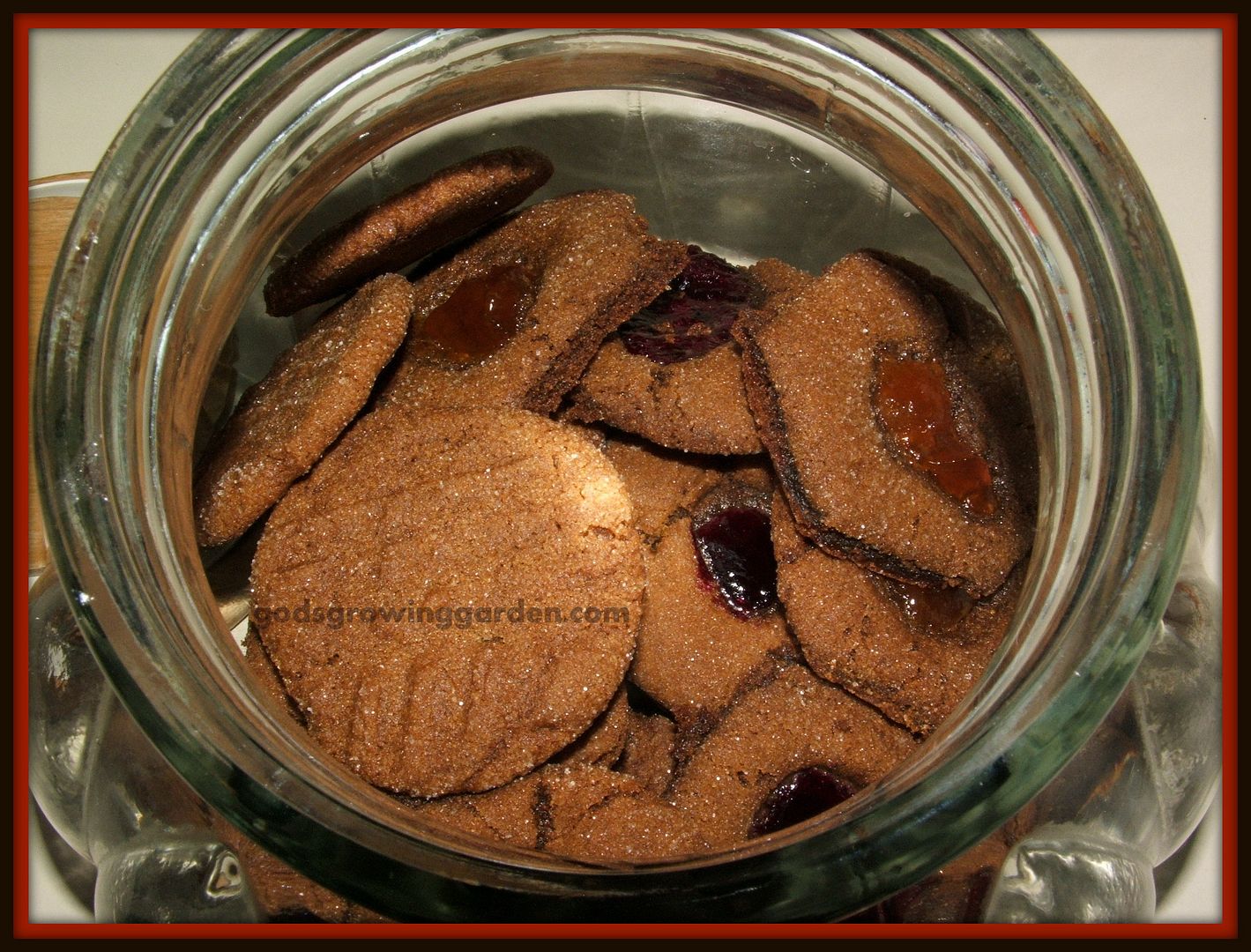 Serve & ENJOY!!!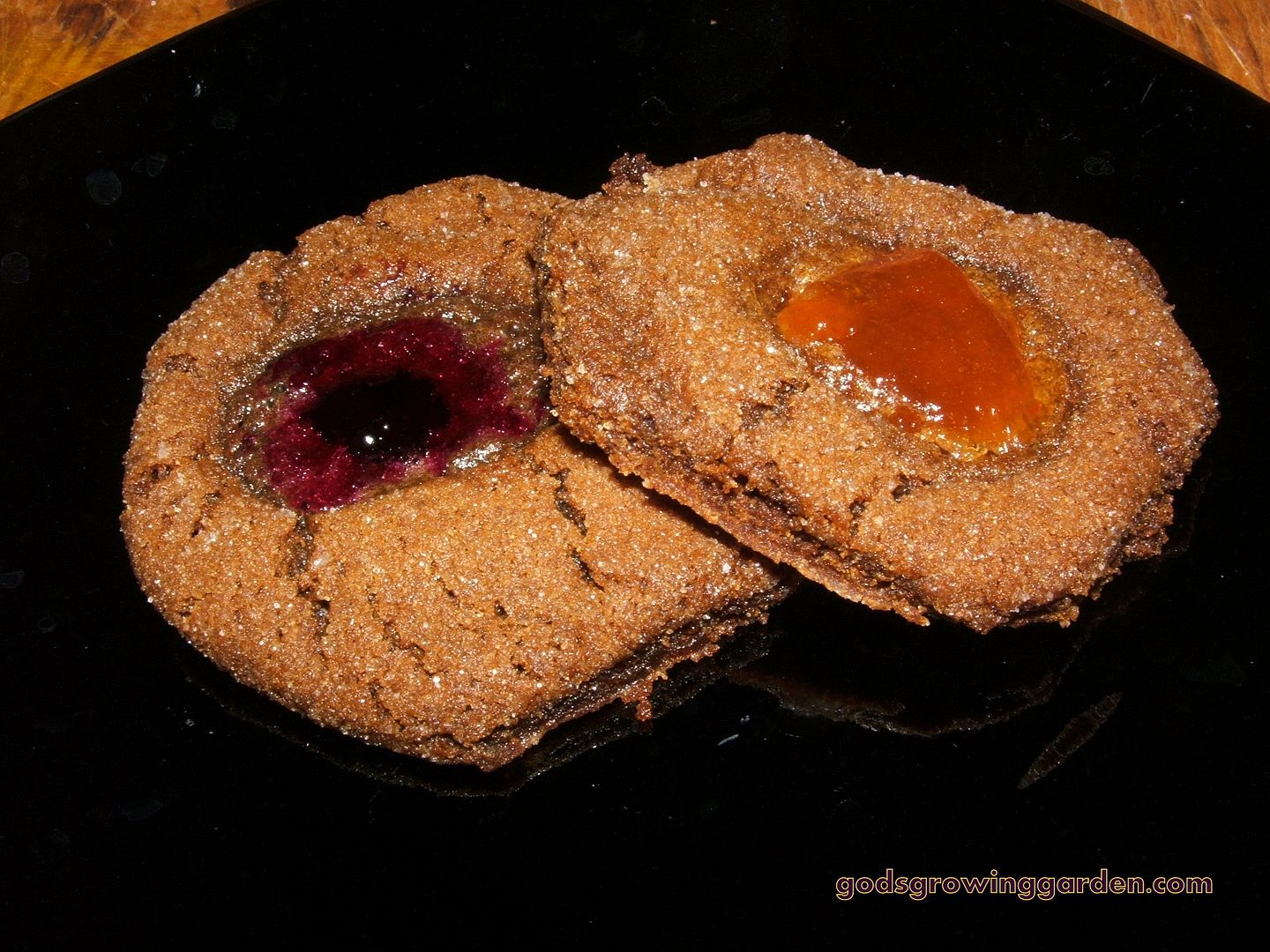 Copyright, Permissions& Disclaimer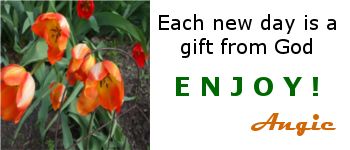 Featured on:
Weekly Thankfulness & Growth Report #7
Linked to:
Turn It Up Tuesday
LouLou Girls
Tuesdays with a Twist
Adorned from Above
Totally Terrific Tuesday
Wonderful Wednesday Blog Hop
Thursday Favorite Things
Weekend ReTreat
HomeAcre Hop
No Rules Weekend Blog Party
TGIF - Blog & Instagram
#WakeUpWednesdayLinky
#GrowingCirclesHop
Faith Along the Way
Happiness is Homemade
Inspiration Monday
Mix It Up Monday
____________________________________________________________
Hop on board the Great Blog Train & travel with us to "Columbus, OHIO"!!
Click HERE to link up!