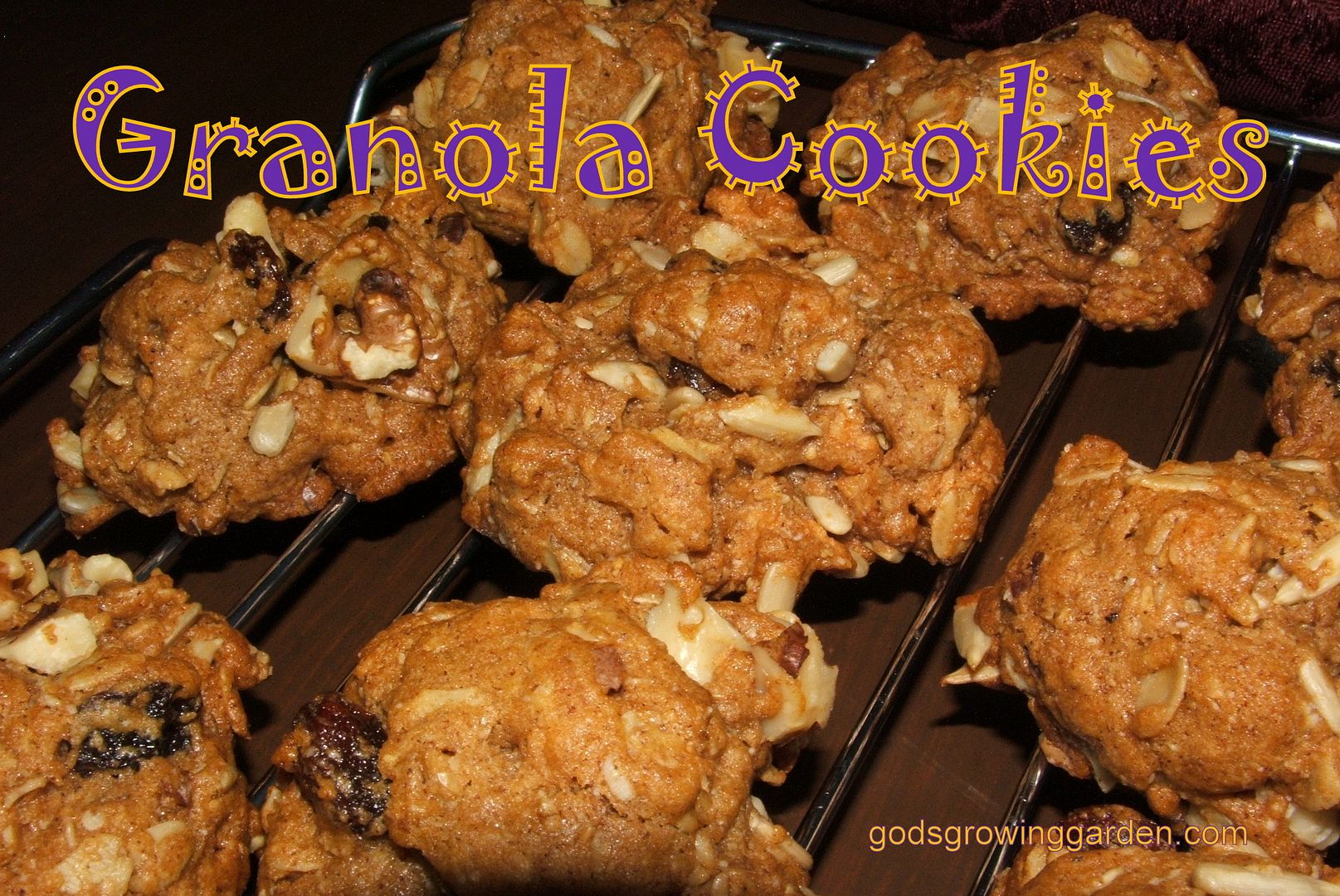 Granola Cookies
These delicious cookies are full of nuts, seeds, grain, fruit, fiber & flavor! There is some sugar in this recipe but the amount is much less than a regular batch of cookies. Also, you may use any kind of nut, dried fruit and seeds making substitutions and flavor combinations almost endless.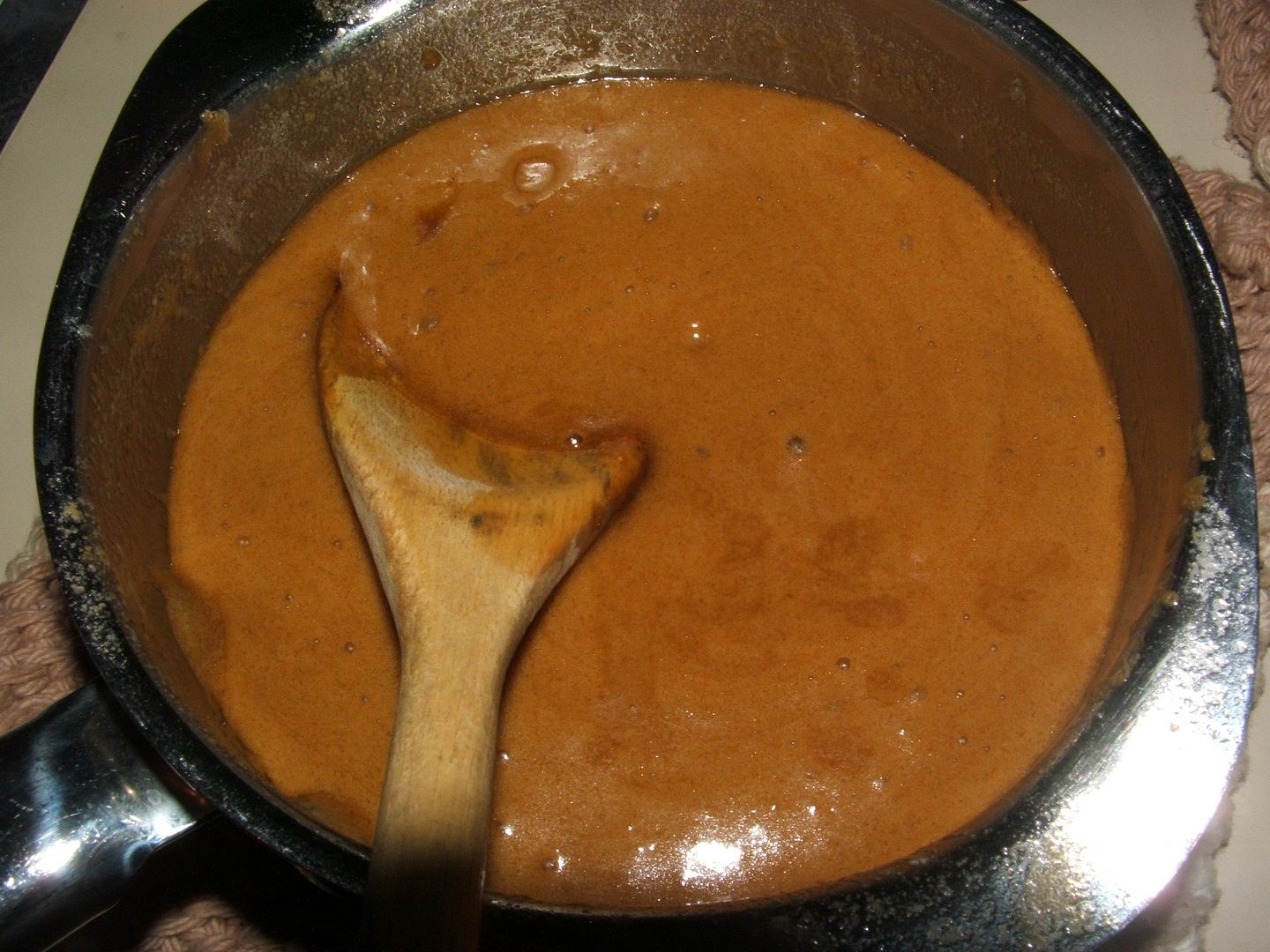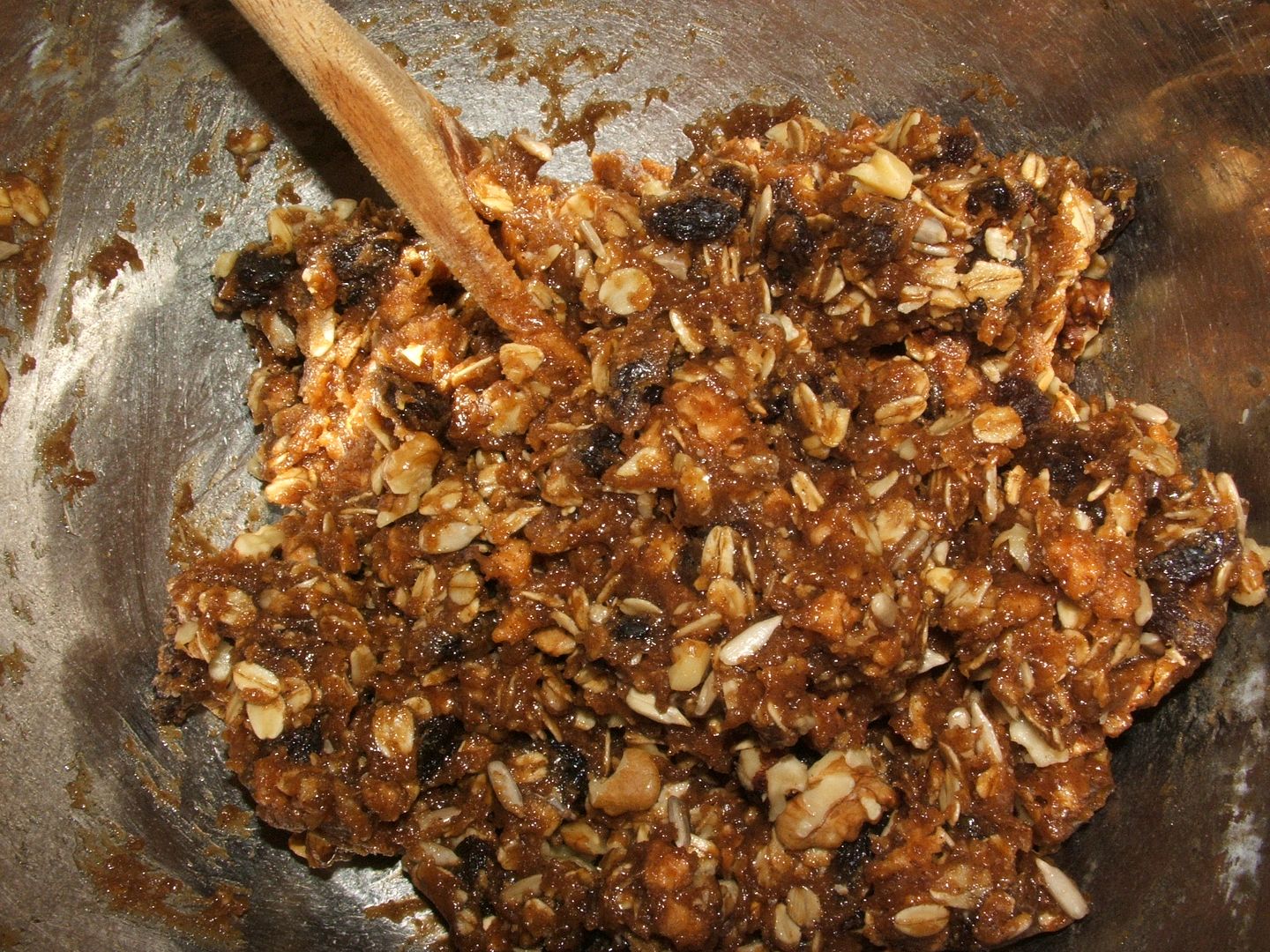 Printable Recipe
1/4 cup apple sauce (click HERE to learn how to make your own apple sauce)
1/4 teaspoon ground cloves
1/2 teaspoon baking powder
1 cup oats (I used old fashioned rolled oats)
1/4 cup raisins (you may substitute other dried fruit)
1/4 cup sunflower seeds (you may substitute other seeds)
1/2 cup nuts (I used walnuts buy any other nut may be used)
1/4 cup rice flour (I used brown rice flour)
1/4 cup dried apples (again other dried fruit may be substituted)
In a small sauce pan over medium heat begin by melting & stirring together the butter, sugar & molasses (heat just until melted & combined). In a separate bowl combine the boiling water & baking soda & immediately add to the melted butter mixture (it will froth & sizzle). Add the apple sauce & stir (NO heat required for this step). This mixture should resemble the top left picture. Now add everything else except the fruit & nuts (in other words add the flours & spices). Finally add in the remaining fruit & nuts. Drop by tablespoon full onto a lined cookie sheet (see picture below).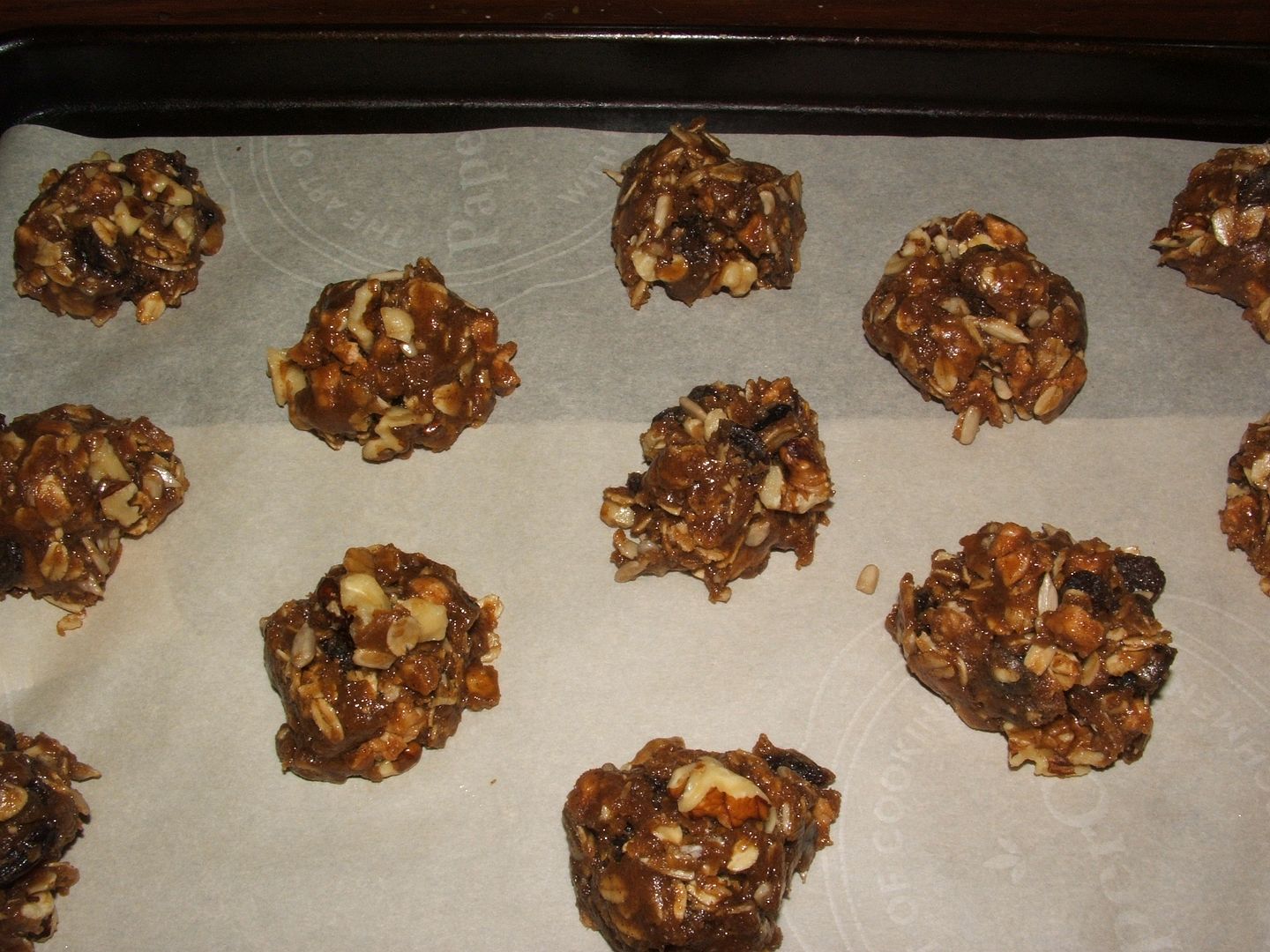 Bake in a preheated 325 degree oven for around 20 minutes or until desired doneness is achieved (I say "around" because it depends on your oven & whether it is gas or electric).
Remove from the oven & cool on drying racks (see picture below).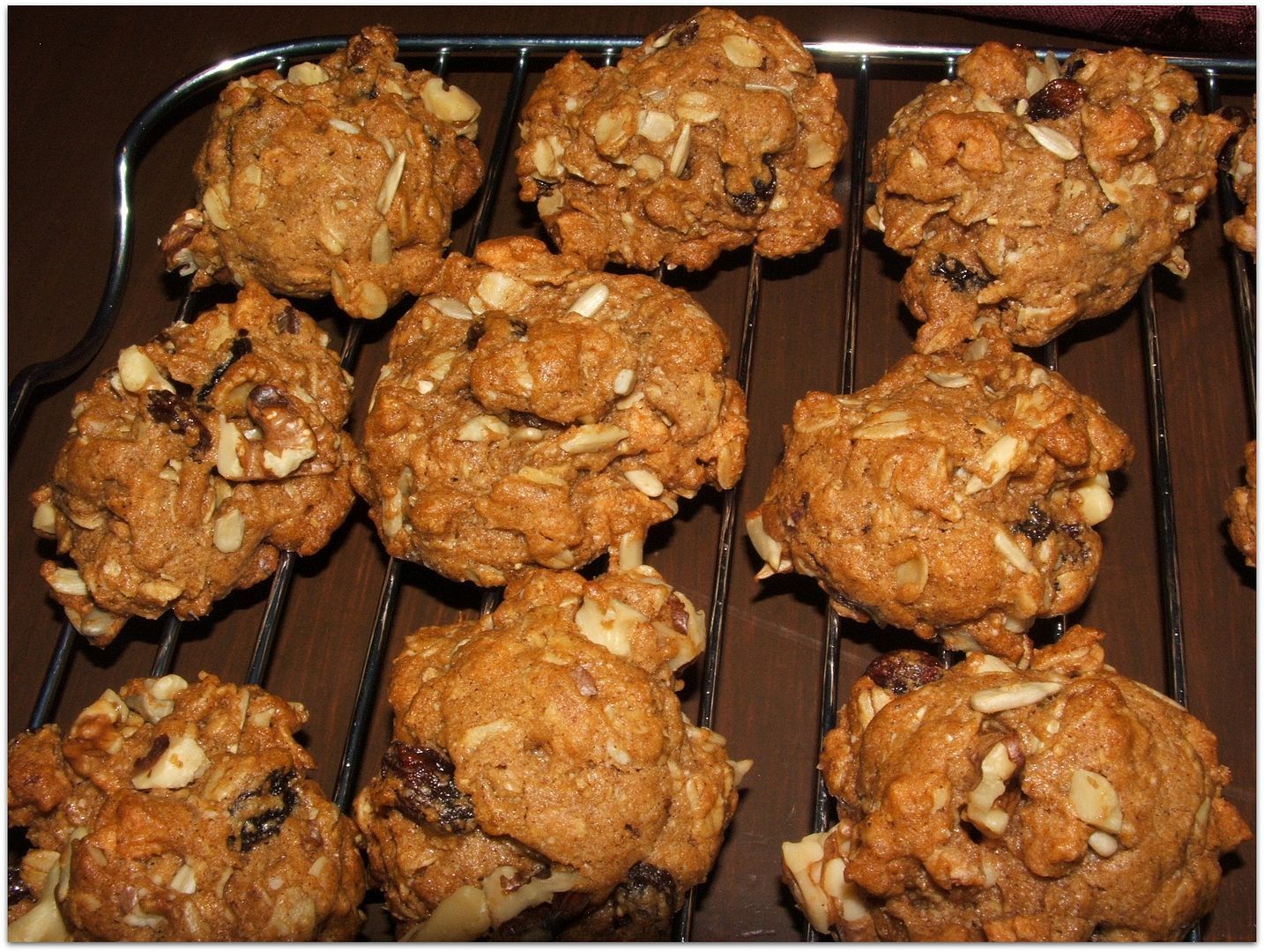 Serve & ENJOY!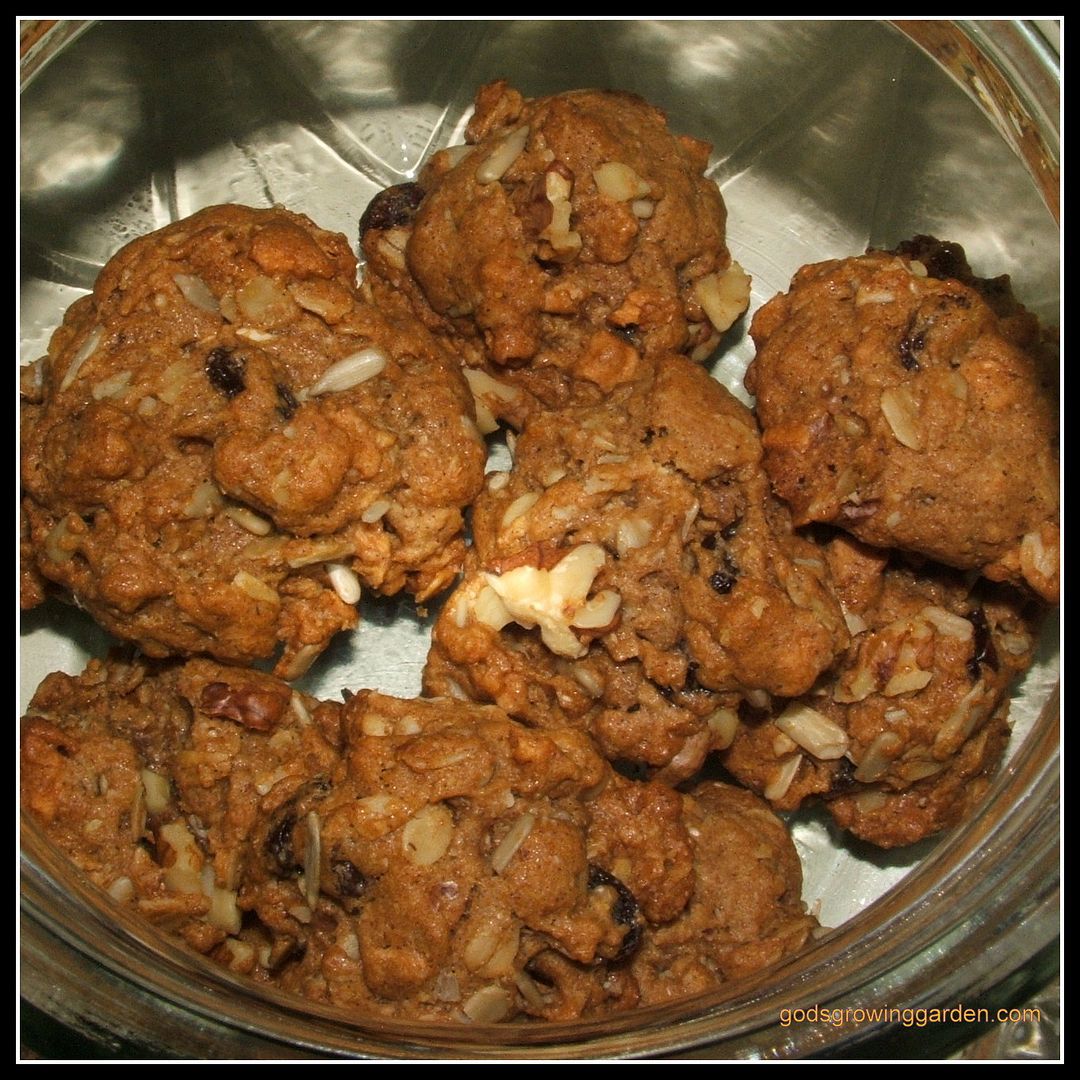 Linked to:
Pretty Pintastic Party #97
Happiness is Homemade
Snickerdoodle Sunday #123
Turn It Up Tuesday
Tuesdays with a Twist
Wonderful Wednesday
#ChainLinkyCLIMB
LouLou Girls
___________________________________________________________________
(Checkout this month's wonderful Sponsor!)
Great Lakes stones & planet earth nautical jewelry - beautifully Handmade!
(click on the button below to visit her shop)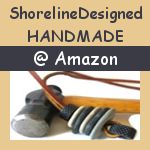 Find out more about this amazing artist CLICK HERE