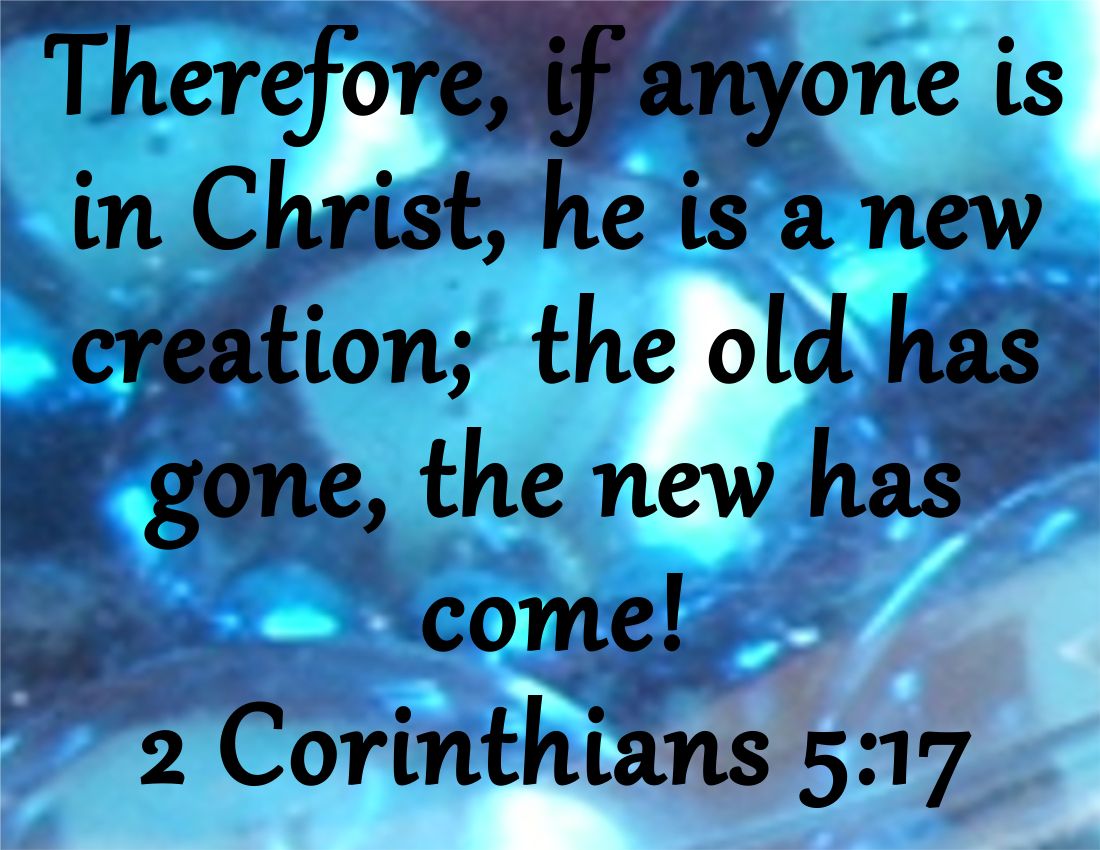 The Old Has Gone & the New Has Come!
Every "New Years Day" we all seem to feel as if we can wipe the slate clean and start fresh in the new year. We try to learn from the past and hope for the future believing that this one day change on our calendars creates a brand new us.
That is all well and good but the truth is that there is only One who can give us a fresh start and wipe our past away - that is Jesus! God sent His only Son: Jesus Christ to die for our sins so that we might be forgiven and have eternal life with Him! All we have to do is accept this gift of grace and mercy. Mercy - meaning that through Jesus, God the Father is NOT giving us the punishment that we deserve, and Grace - meaning that because of Jesus' sacrifice we have been given the gift of eternal life that we do NOT deserve.
In this coming year I pray that you will be renewed in Christ with a pure heart!
Create in me a pure heart, O God, and renew a steadfast spirit within me.
Psalm 51:10

Linked to:
You're the STAR
Happiness is Homemade
Tuesdays with a Twist
_______________________________________________
"Prayer Warriors United" is a google+ Community where Christians come together in prayer.
C
lick HERE to view or join this community
If you need prayer please fill out this