Sweet Potato Chips
As many of you know, I grow sweet potatoes every year and most of the time our sweet potato harvest lasts until February. Well, this year we had a low yield from our crop and just last week I used our last sweet potato to make these scrumptious chips. Yes, they are fried in oil but I rarely do that offensive cooking act of frying - we needed a midwinter treat.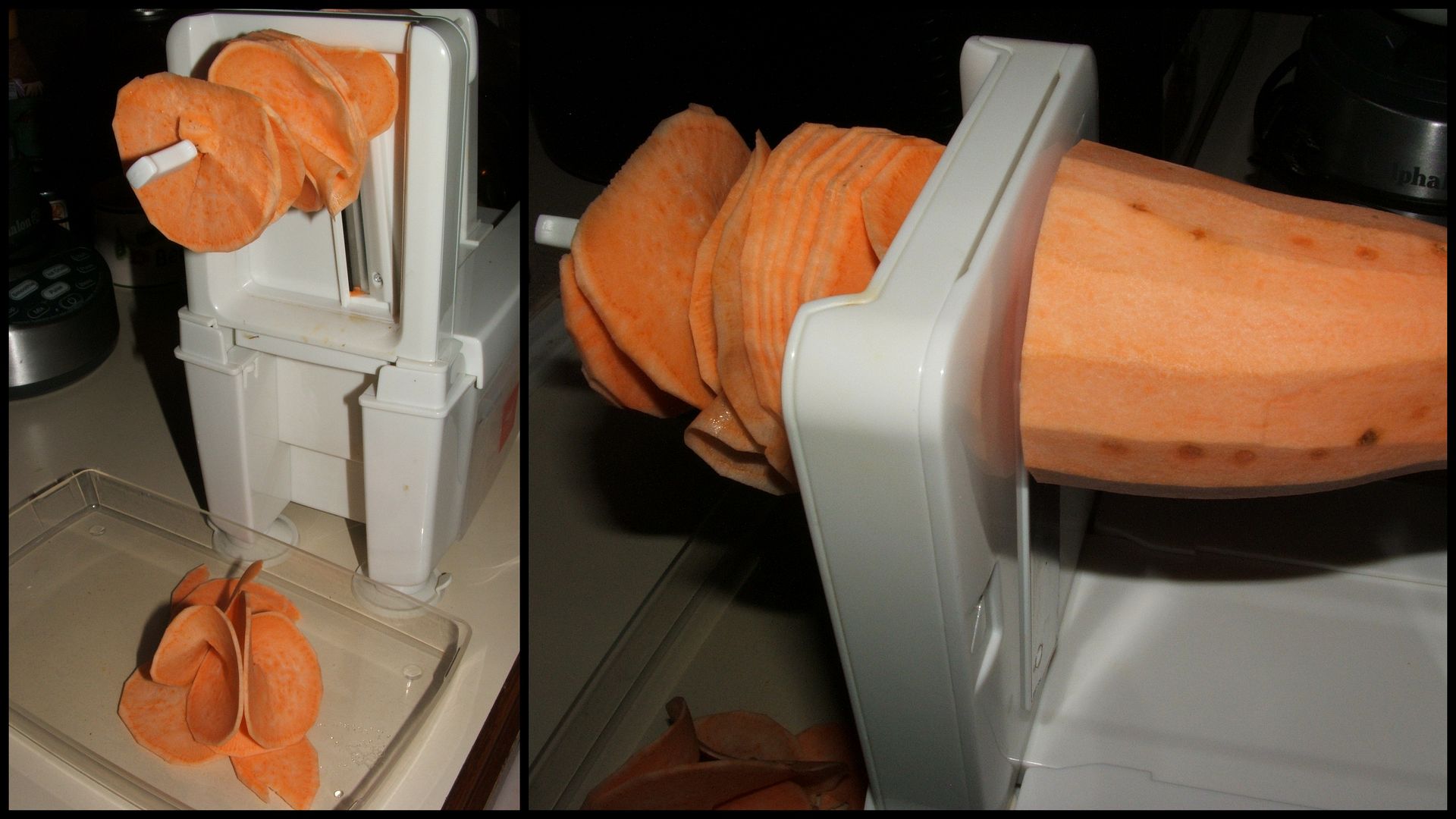 I used this fantastic slicing tool (see picture above) that my husband gave me last year (featured in this post - "Curly-Q Parsnip Fries & an Amazing Slicing Tool" click HERE to view the entire post)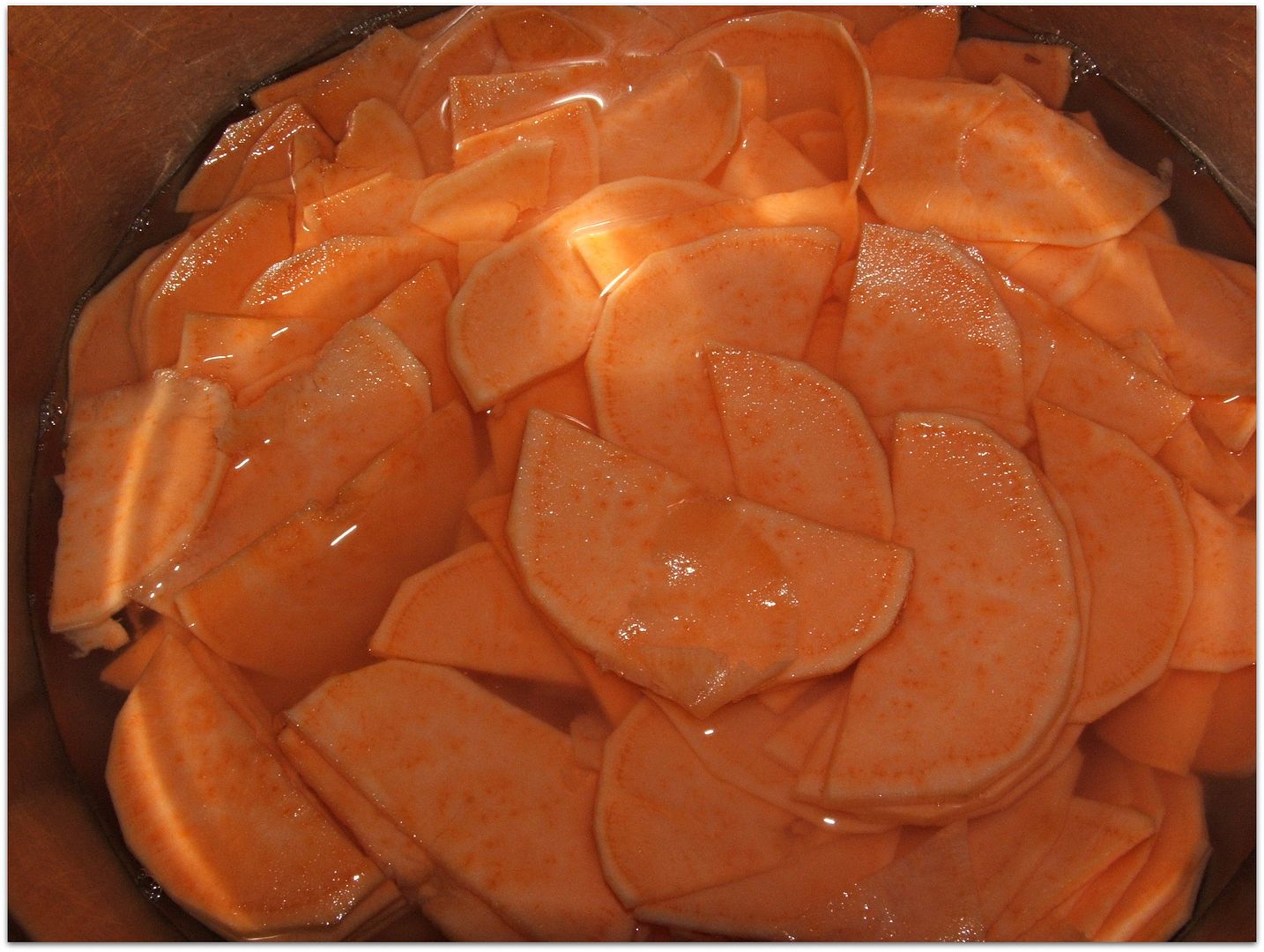 Peel the sweet potato/es, slice & then soak in a bowl of water. (Add a couple tablespoons of vinegar and some salt into this water). Soak for about 10 minutes (see picture above). Drain the liquid and pat dry. (see picture below)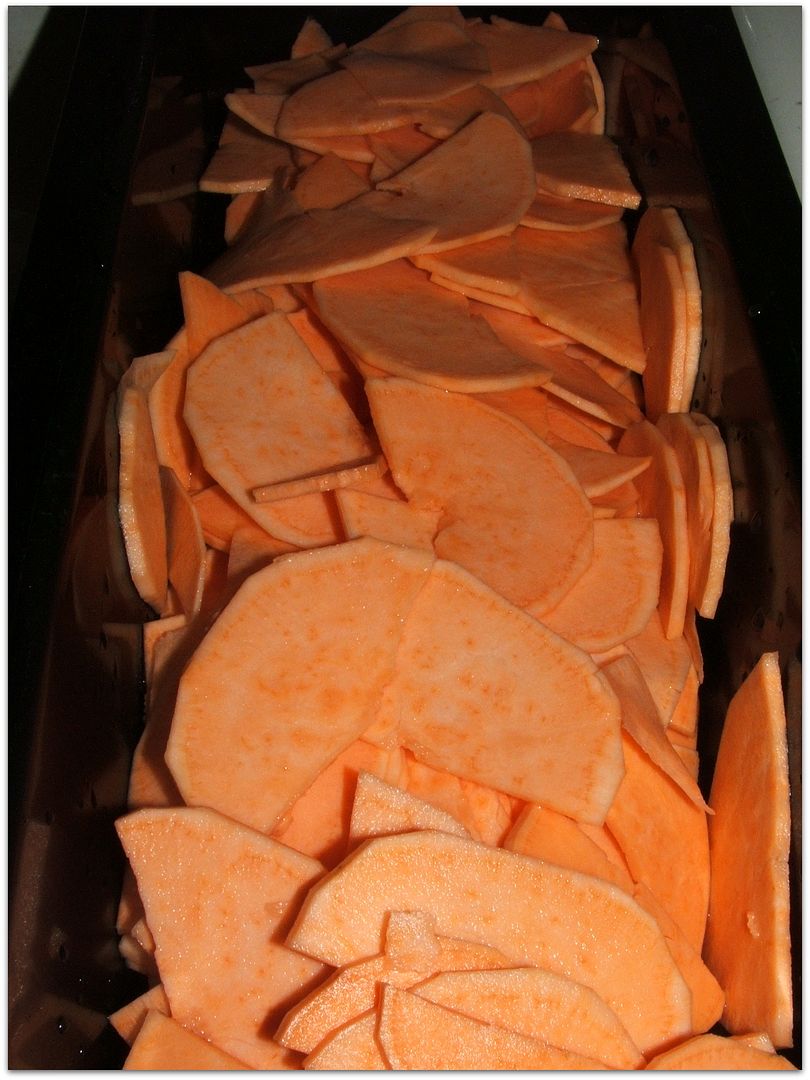 Fry a few at a time - moving them around gently & flipping when desired (see picture below). Use a slotted metal spoon (or metal tongs) to remove the chips when they reach your desired golden brown color/doneness. Lightly salt the chips while they are still hot (I used sea salt).
NOTE: Be careful - they will burn quickly if left in the oil too long.
Place the fried chips on a paper towel to soak up the extra oil. Continue frying until all of the sliced sweet potatoes have been used.
Serve & ENJOY!

Linked to:
Friday Feature Linky Party
Happiness is Homemade
The Pretty Pintastic Party
Over the Moon Party
LouLou Girls Party
Tuesdays with a Twist
You're the STAR
Homemade & Handcrafted
Together on Tuesdays
Simple Homestead Blog Hop
_____________________________________________________________
Click the button below to enter the Great Giveaways going on now!!: