Cherry Chocolate Chip Oatmeal Cookies
Recently my cousin gifted me with some dried cherries and I thought "what could I create with this delicious dried fruit?" Since it's "back-to-school" season I decided that a possible after school snack would be a good idea - so I came up with this recipe.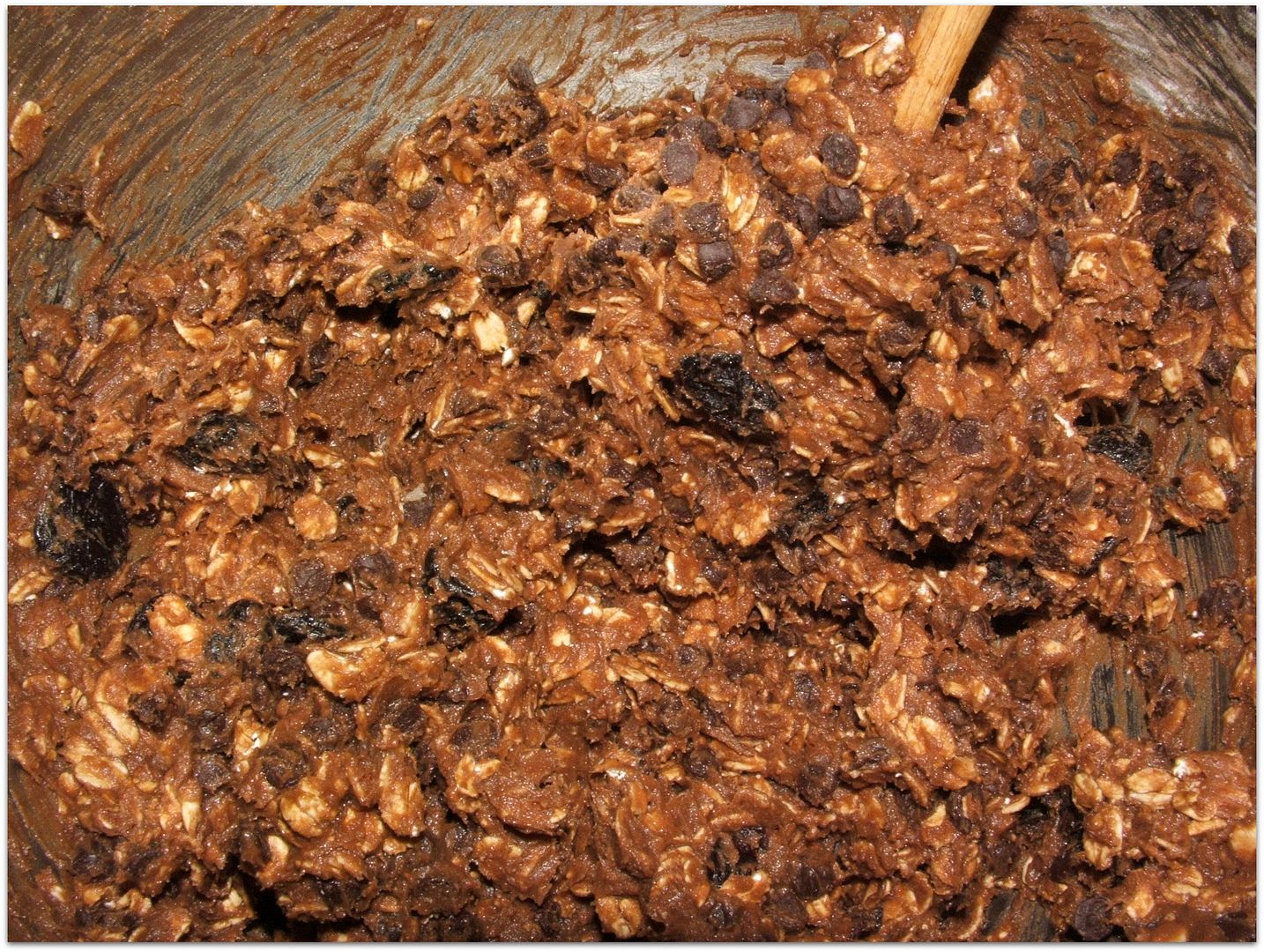 Printable Recipe
1 1/4 cup flour
1/4 cup cocoa powder
1 teaspoon almond extract (or a little more if you like that flavor)
3 cups oats (I used old fashion rolled oats)
1/2 cup dried cherries
(1/2 cup slivered almonds - optional. I did not add for the pictures in this post).
In a large mixing bowl begin by creaming together the butter and sugars (brown & granulated) until well combined. Mix in the eggs and almond extract - just until combined. With a wooden spoon, stir in the flour, baking soda, cocoa powder and salt. Stir in the oats (dough will be somewhat sticky). Finally stir in the chocolate chips, cherries and almonds.
On a parchment lined cookie sheet - drop large heaping spoonfuls of dough leaving some room for the cookies to spread out in the oven (I fit about 13 cookies on my large sheet) (see picture below). Continue until all the dough has been used up (The entire recipe should fill 2 large cookie sheets)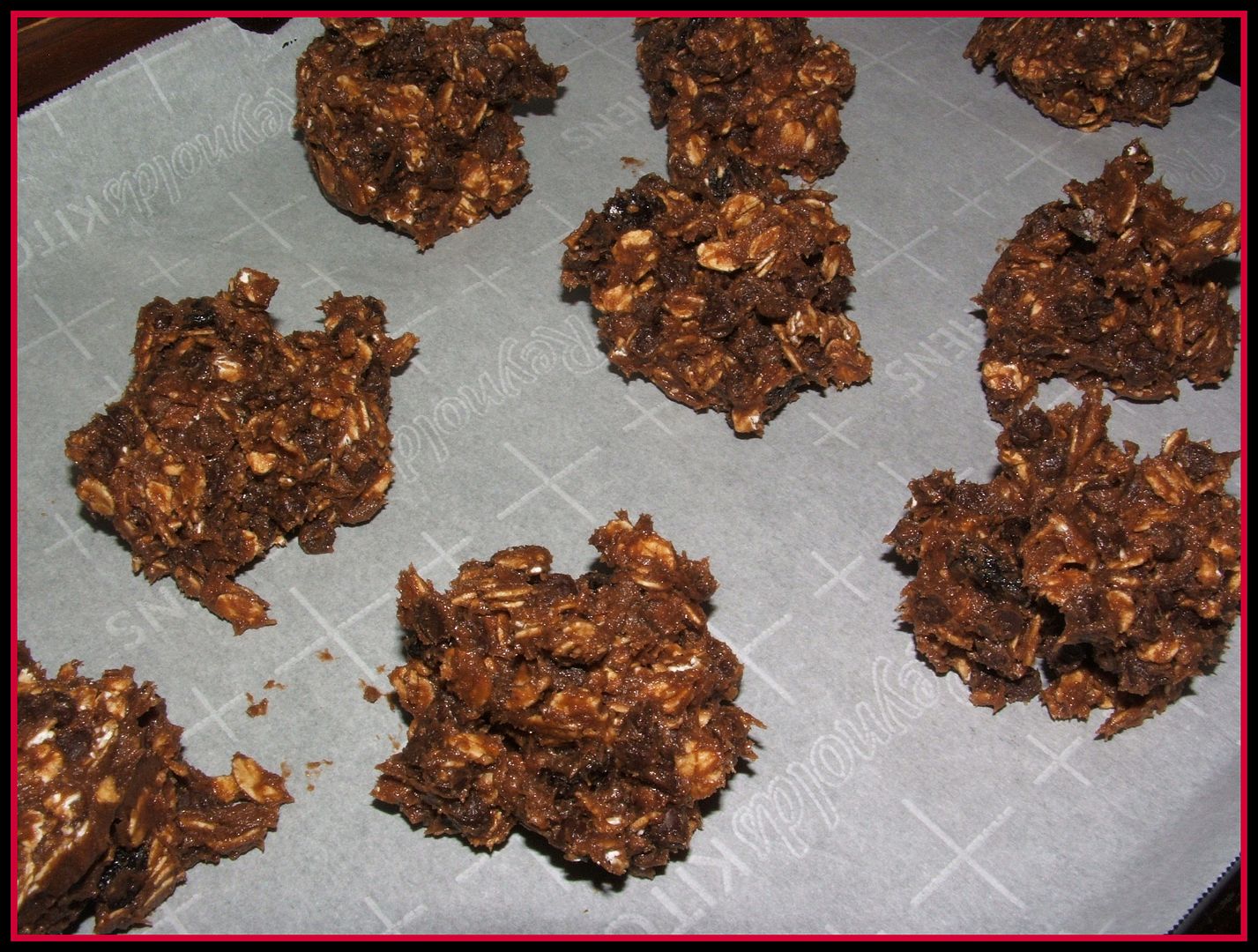 Bake in a preheated 375 degree oven for 9 to 10 minutes. Cool on a wire rack.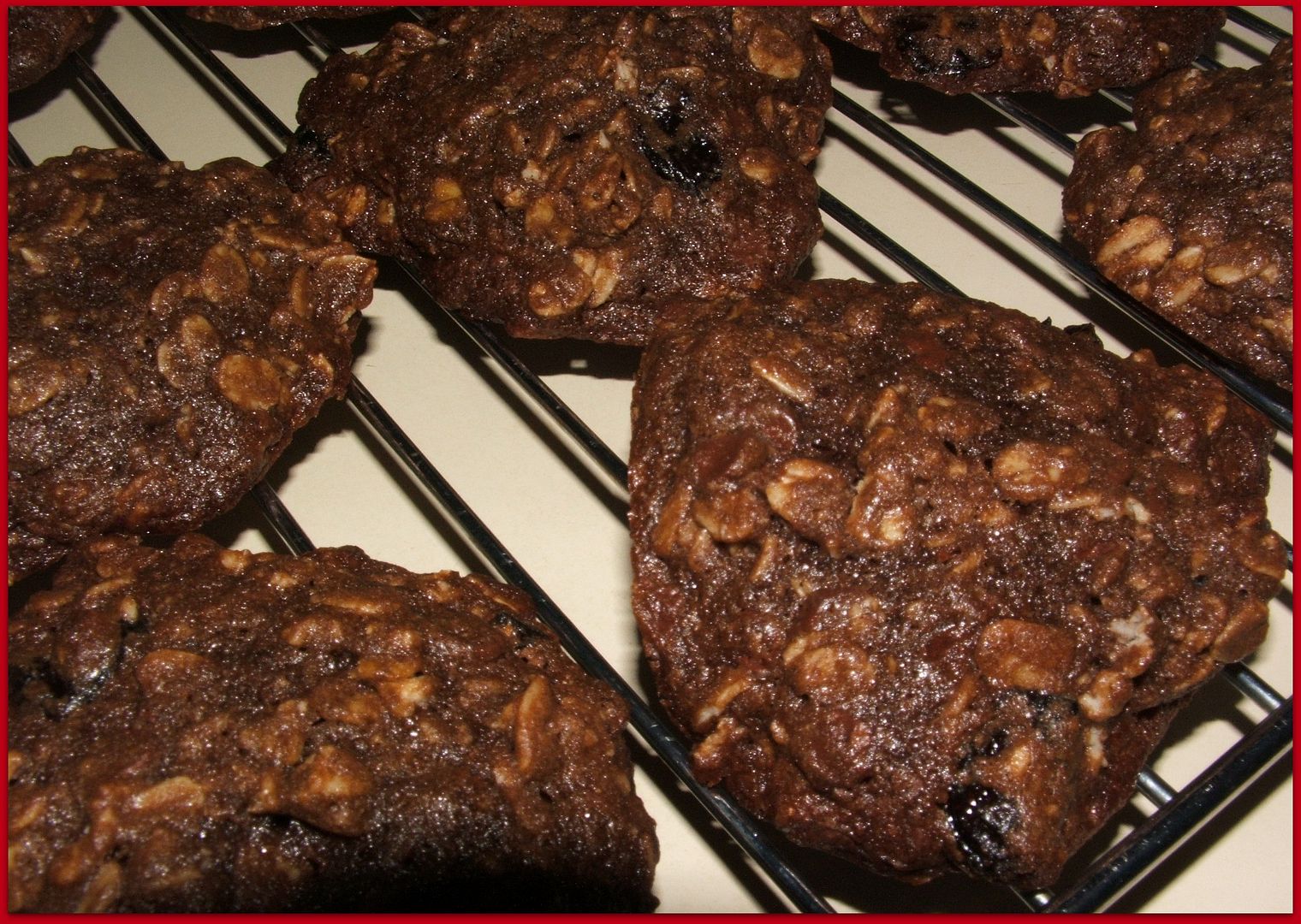 Serve & ENJOY!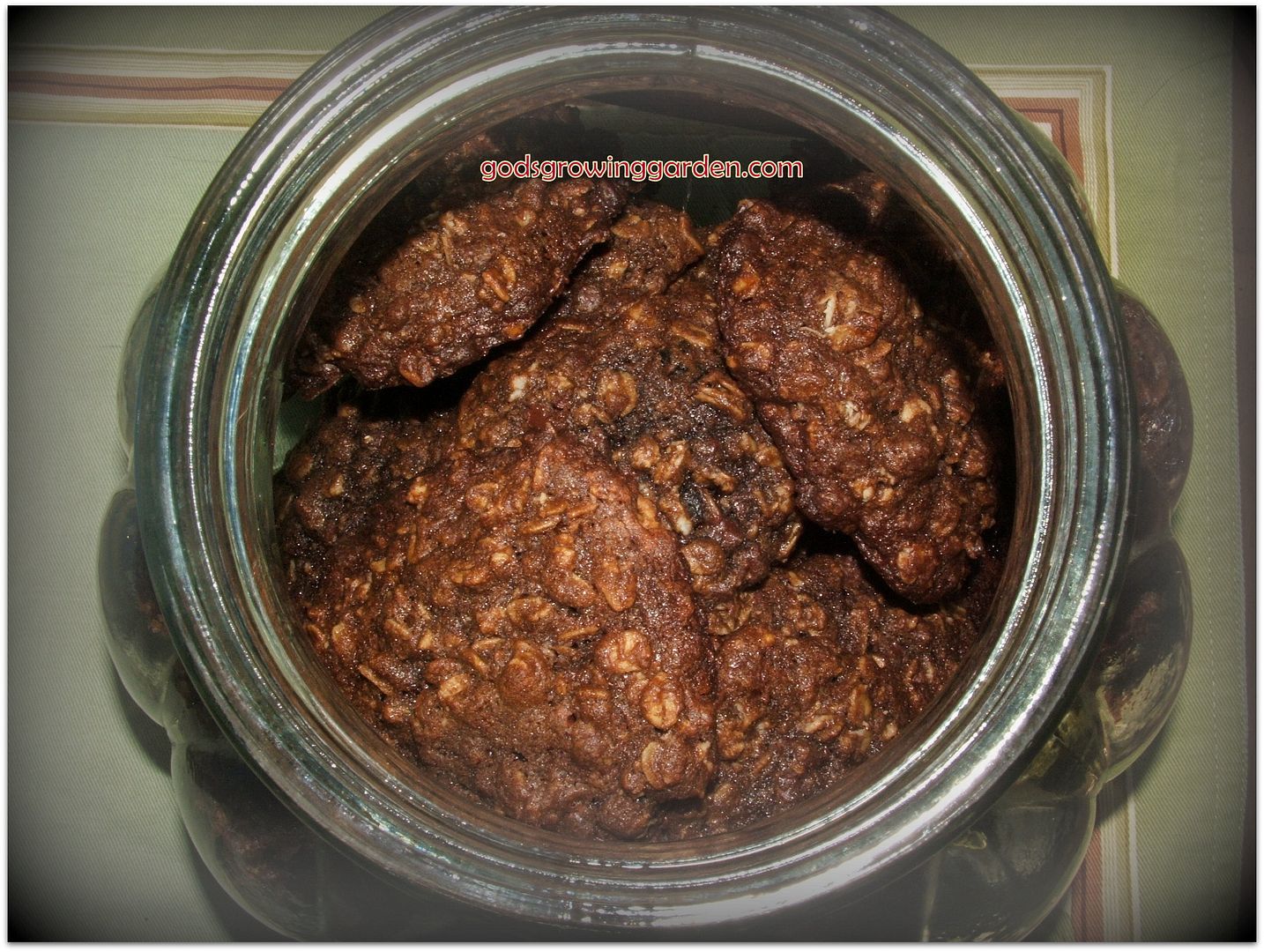 Copyright, Permissions & Disclaimer

Linked to:
Oh My Heartsie Girl's Wonderful Wednesday
Friday Feature Linky Party
Happiness is Homemade
Over the Moon Link Party
Wonderful Wednesday Blog Hop
Tuesdays with a Twist
You're the STAR
______________________________________________________________
(Checkout this month's wonderful Sponsor!)
Cynthia from "ShorelineDesigned"
Handmade one-of-a-kind jewelry & beads made from beautiful beach stones from the Great Lakes Shoreline.
Travel along the shoreline with Cynthia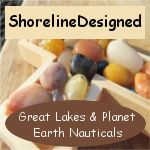 (Please click on the ad above to view her shop)