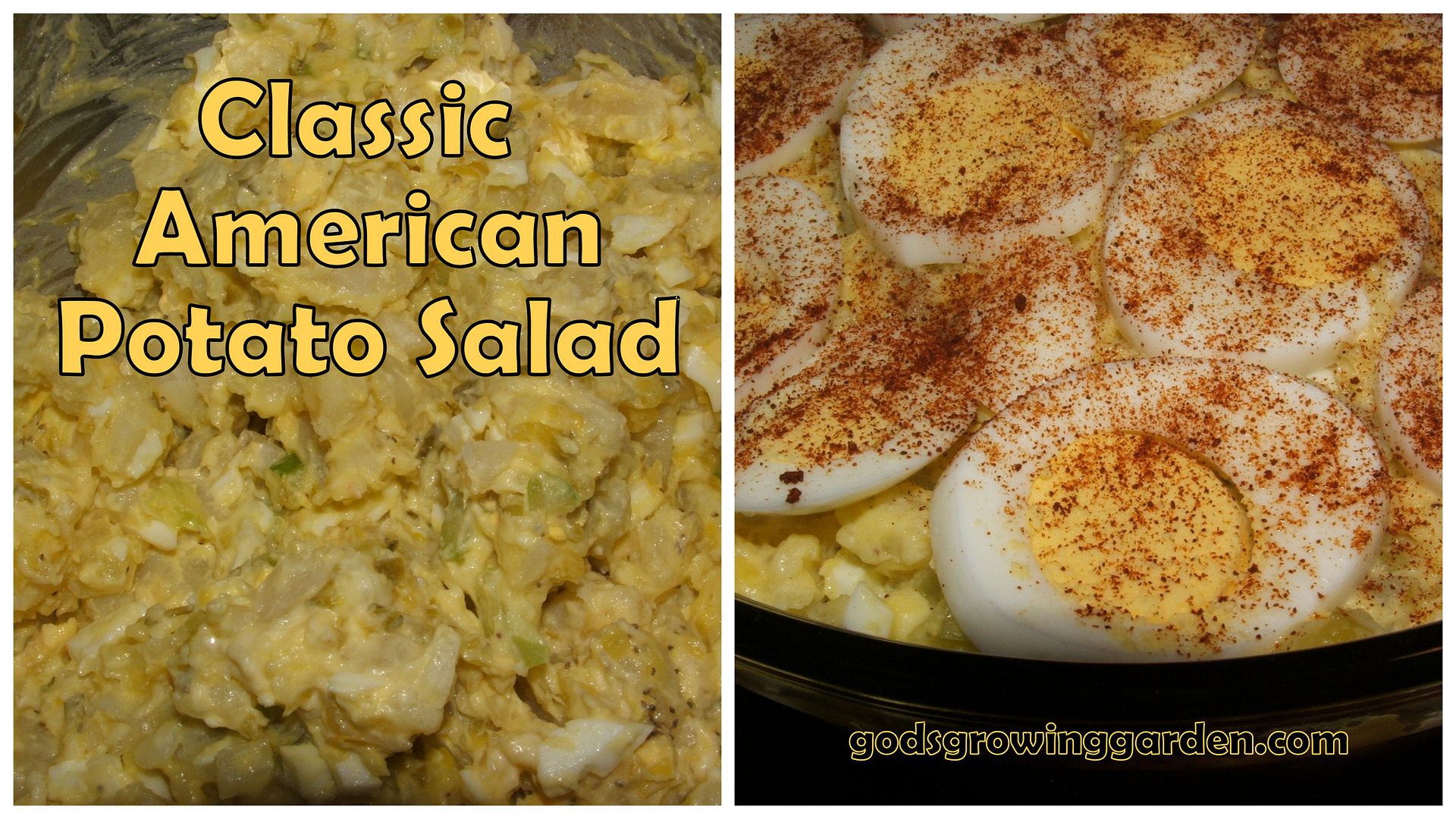 Classic American Potato Salad
I have two recipes/versions of potato salad - this American Potato Salad I use during Spring and Summer; and during Autumn and Winter I make my mom's Hot German Potato Salad.
The recipe that I'm sharing with you today is my mother-in-law's recipe (I have her permission to share this with you).
If you are interested in growing your own potatoes then click here:
Potato Planting Lesson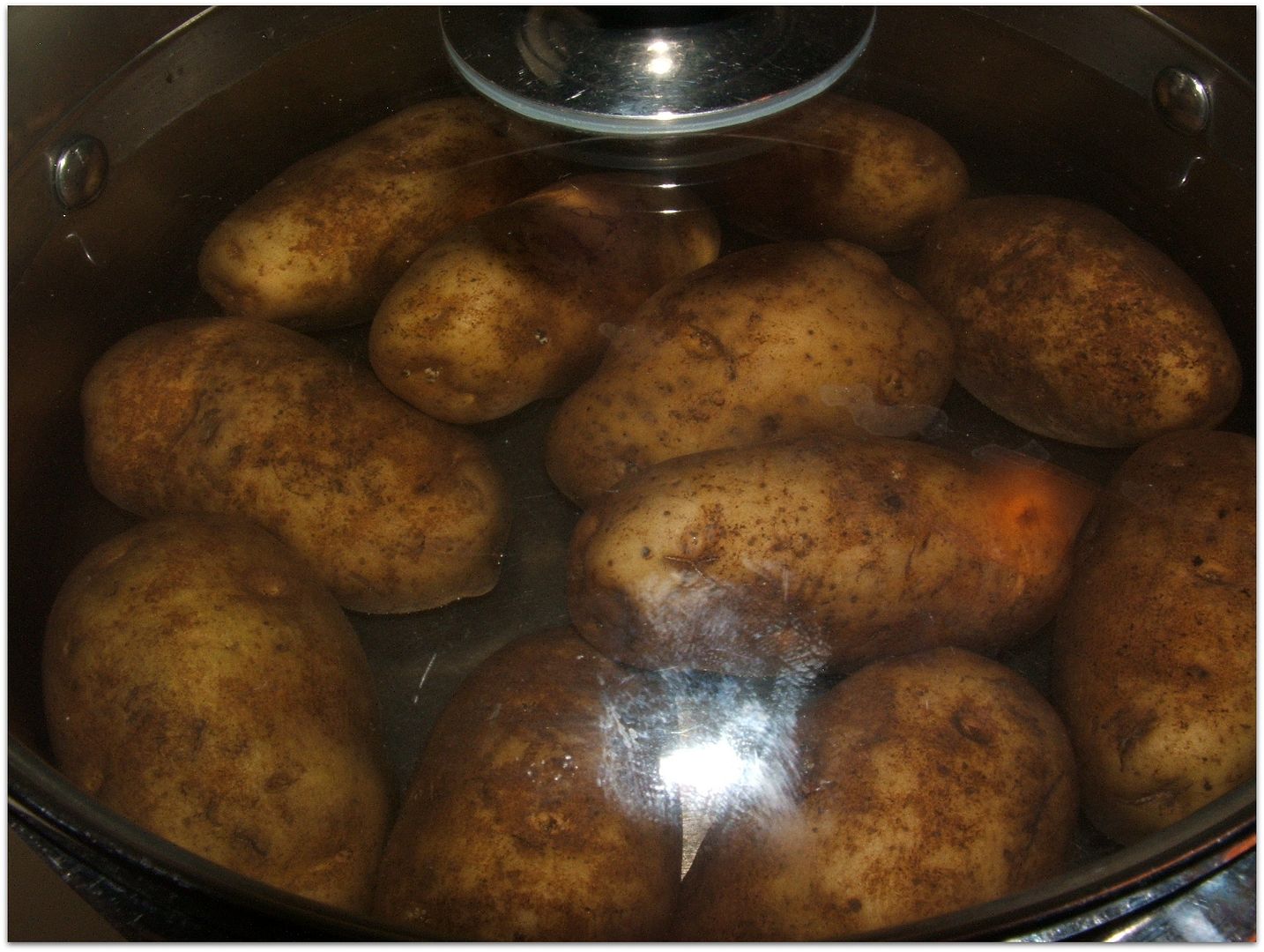 Printable Recipe
7 eggs (hard boiled, cooled, peeled & sliced horizontally and vertically using an egg slicer) (click HERE to learn how to boil the perfect egg)
(IMPORTANT - reserve 2 boiled eggs for the top of the salad)
1/2 an onion (peeled and chopped)
2 celery stalks (chopped)
paprika for sprinkling on top
1 teaspoon yellow mustard
(optional) dash or up to 1/4 teaspoon ground pepper
Begin by cooking (boiling) the potatoes. I boil the potatoes whole, then I allow them to cool to warm and then the peeling is so easy (see picture below). After peeling - chop the potatoes into larger chunks. Continue peeling and chopping all of the cooked potatoes. Place the chopped potatoes in a large bowl.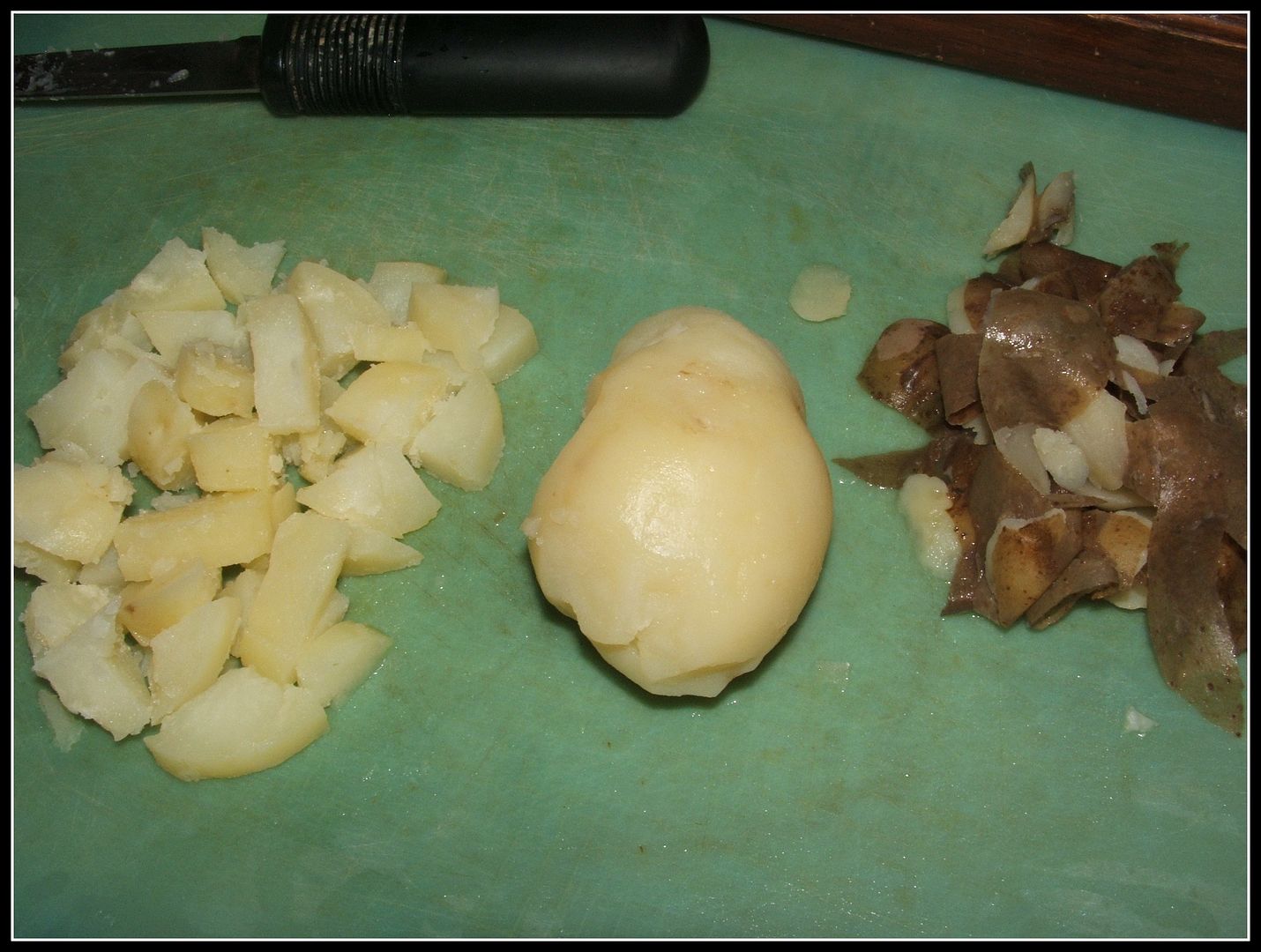 Chop the onions and celery (see picture below) and place in the bowl where the potatoes have been placed.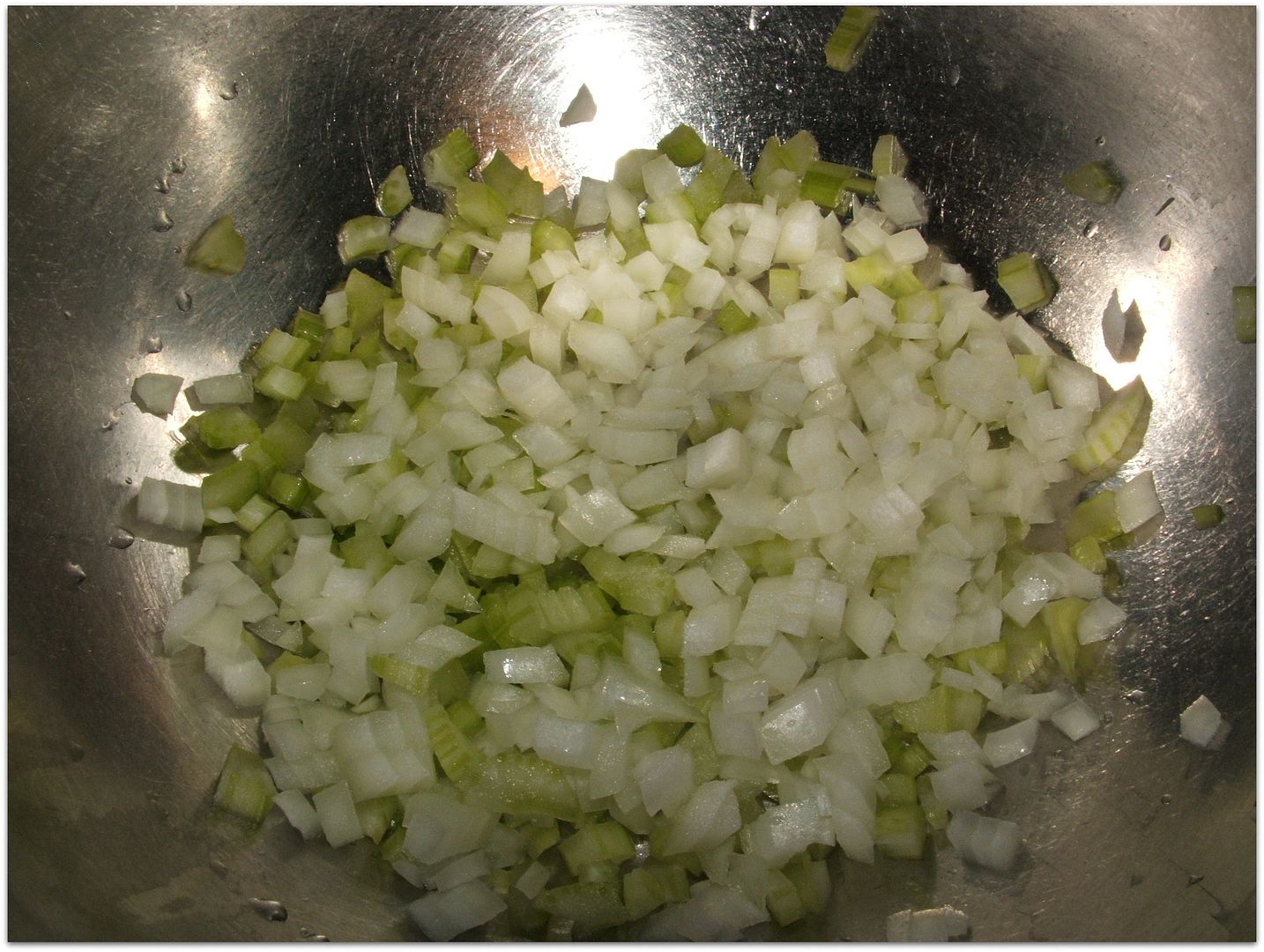 Chop 5 eggs using an egg slicer - by chopping I mean to slice once horizontally and once vertically (they will then be chopped).
IMPORTANT - remember to reserve 2 eggs for the top and also make sure to only slice these 2 eggs vertically (see picture below)
Stir the 5 chopped eggs into the potato/onion/celery mixture (see picture below).
In a separate small bowl mix the mayonnaise, mustard, celery seed and optional black pepper. Stir until combined and then stir into the potato mixture (see picture below).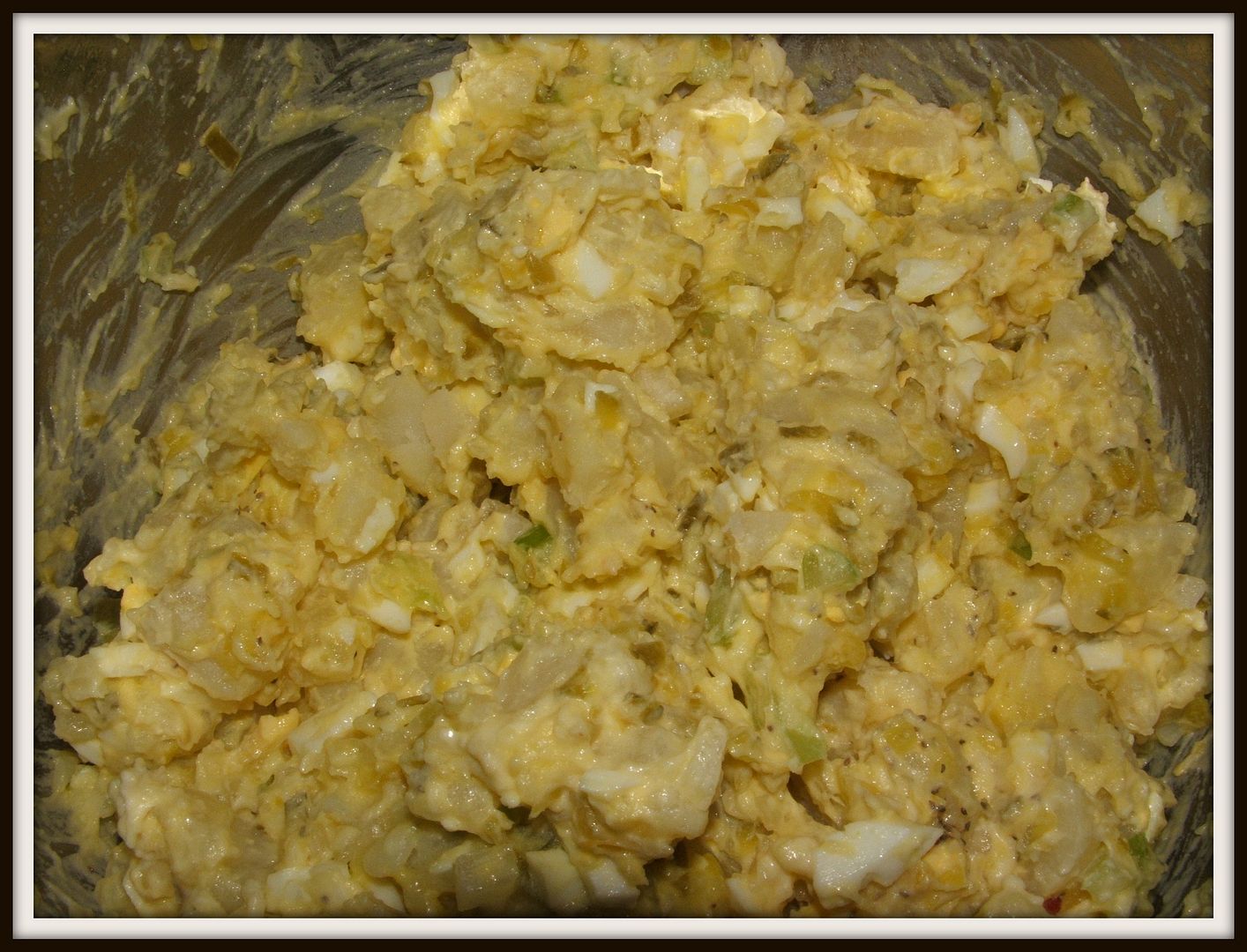 Neatly place the sliced eggs on top of the salad (see picture below).
Sprinkle paprika on top (see picture below).
Serve immediately (or chill first) & ENJOY!

Shared with:
Pretty Pintastic Party
Over the Moon Link Party
Happiness is Homemade
Thursday Favorite Things
Oh My Heartsie Girls Wonderful Wednesday
Wednesday AIM Link Party
Friday Feature Linky Party
__________________________________________________________________
Grow your own!
Many wonderful garden products from