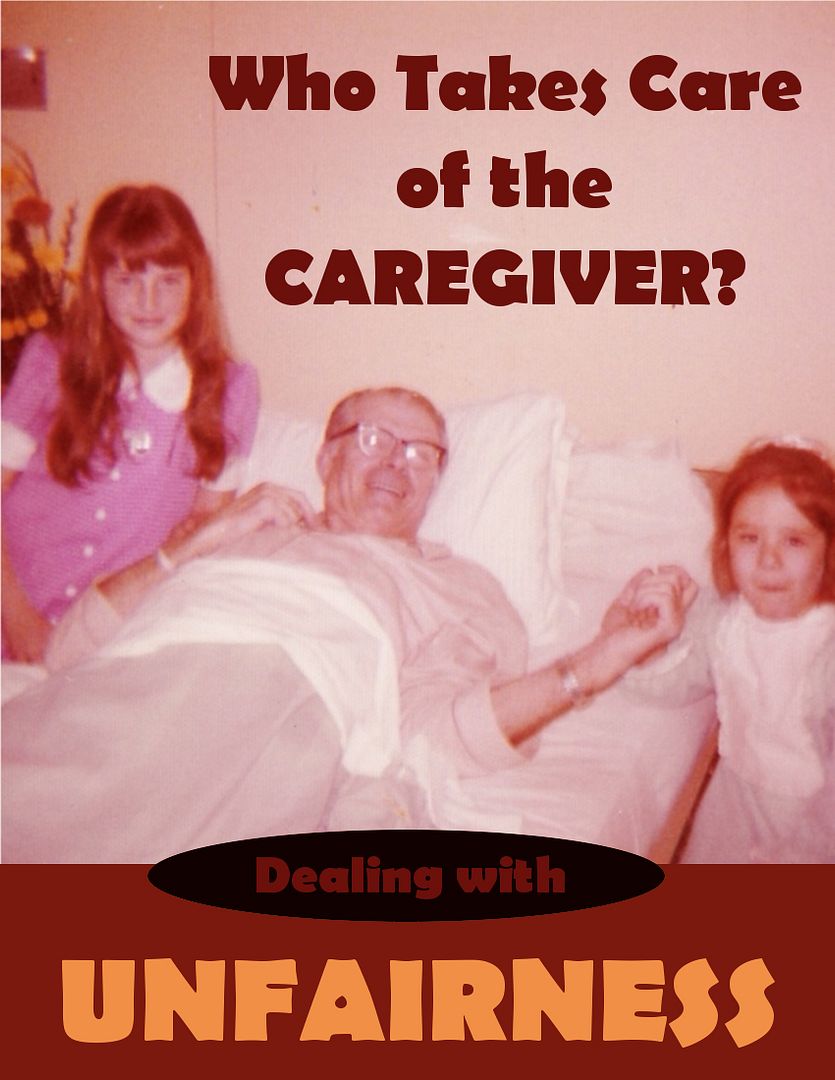 Who Takes Care of the Caregiver? - Dealing with UNFAIRNESS
I used to work for an elderly referral service and so often there is only one family member willing to take care of another family member who is ill or elderly. For years this responsible relative will competently and continuously care for that family member without ever hearing an offer of help from anyone else. Not even a word of thanks. Then suddenly, when there is any mention of money or property, those silent kinfolk show up with their hands out expecting their share or they quickly begin bossing the caregiving relation around. Or, the caregiver might even be FALSELY accused of atrocious behavior (falsely is the key word).
These are all examples of unfair treatment that a caregiver might receive from family or friends.
The question of the day is:
As a Caregiver, how can I deal with unfairness?
Let's begin by defining "unfairness".
UNFAIRNESS - wrongful, unethical, injurious, wicked, blameworthy, improper, shameful, dishonorable, unreasonable, petty, mean, discreditable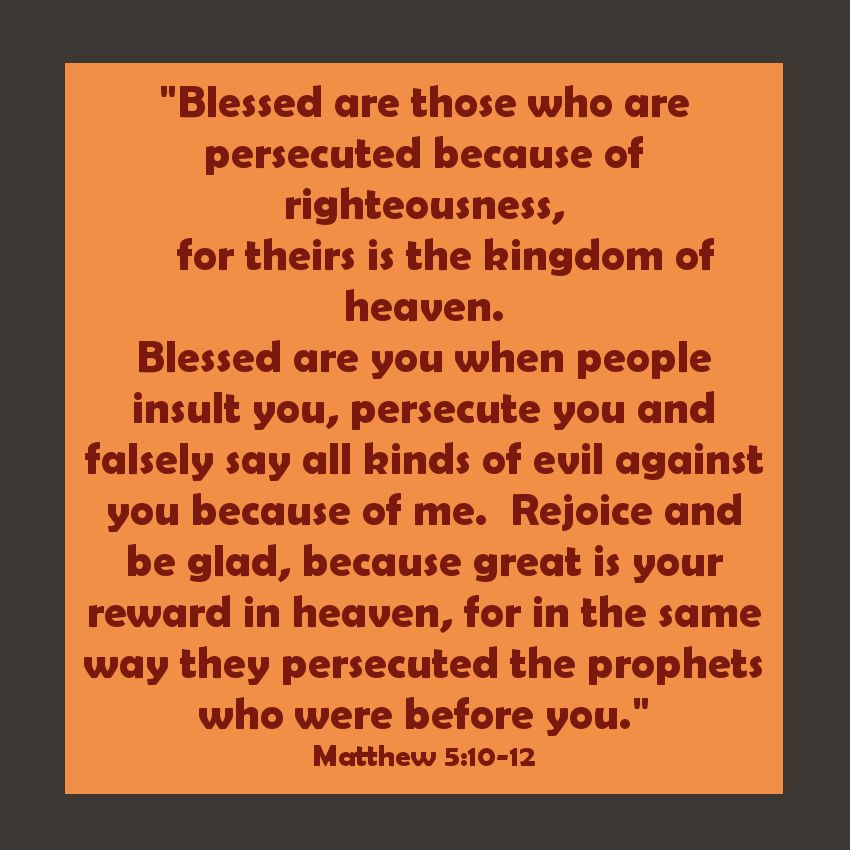 The only thing that we are responsible for is our own actions. We can NOT and NEVER will be held accountable for words and actions of others. That's why, as caregivers, we need to continue doing what we know is right even under attack from "family and friends."
As you can see by the verse above - we will be rewarded for righteousness.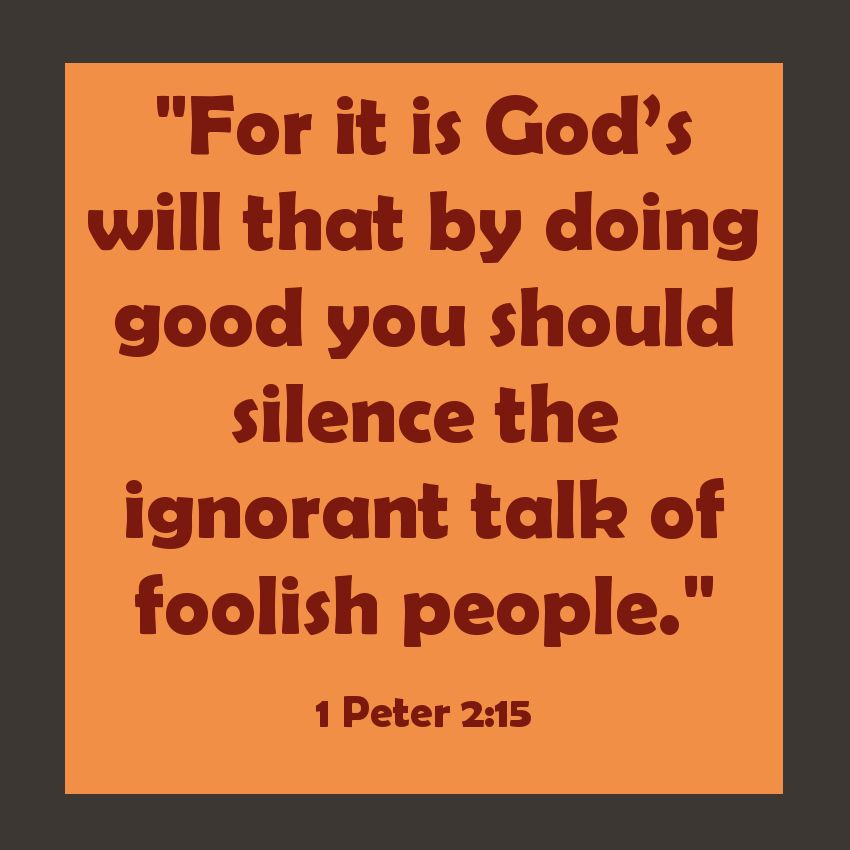 I know that any insults or bad treatment received by family and friends is deeply hurtful and offensive but we must make sure that we do NOT respond in the same way that they treated us. Just keep doing what is right (actions speak louder than words). The verse above is just awesome - our good actions will silence those foolish family members and friends.
Do NOT take revenge either - the verse below reassures us that God will take care of the situation.
"
God is just: He will pay back trouble to those who trouble you
."
2 Thessalonians 1:6
Job is the perfect example of someone who was treated unfairly by his friends and family.
Let's refresh our memory on what happened to Job:
Job was blameless and upright - he was the greatest man of the East.
He was very wealthy: 7 sons, 3 daughters, 7,000 sheep, 3,000 camels, 500 donkeys and a large number of servants.
God wanted to prove to Satan that Job would continue to be righteous, fear God and shun evil even in adversity. This is what happened to Job:
1. The Sabeans attacked his farmland while his farm workers were plowing the fields - all of Job's donkeys and farm workers were lost! This meant that he no longer had any sustenance (food) or income from his fields.
2. His sheep were burned - the entire flock of 7,000 were gone. This again was an income lost.
3. The Chaldeans took all of his camels and servants. This meant that he no longer had any transportation or homelife.
4. Then, a mighty wind caused the building where all of his sons and daughters were to collapse on top of them. All of his children died.
These 4 horrible things happened in one day! To be clear - none of these catastrophes were a result from something that Job had done (example - Job had NOT gambled his donkey's away). Job was blameless.
5. Job then received painful sores/boils all over his skin - from the soles of his feet to the top of his head.. (again, nothing that Job did caused these sores)
6. Job was then ridiculed by his wife. (again, none of these occurrences were Job's fault)
7. Job's friends mocked him and implied that he (Job) had wronged God. Job was still blameless.
Job was very hurt by what his friends were accusing him of and the following two verses show Job's frustration:
"
I have heard many things like these;
you are miserable comforters, all of you!
"
Job 16:2
"
Bear with me while I speak,
and after I have spoken, mock on.
"
Job 21:3
Job prayed that God would spare his friends from God's wrath, even after Job was so horribly treated by these friends! After these hardships God blessed Job even more than before the sufferings and He did spare those friends because of Job's prayers.
I know that it is difficult to ignore the unfair treatment by family and friends but try to continue doing good. Tell them to "mock on" and just brush it aside!
Other helpful posts:
FORGIVENESS - Basic Questions & Answers
15 Tips - When a Loved One is in the Hospital
Taking Care of Your Family
What Happens When Those in Authority Ask You To Go Against God's Law?
Copyright, Permissions& Disclaimer

Shared with:
Over the Moon Linky Party
Happiness is Homemade
You're the STAR
Tuesdays with a Twist
Wonderful Wednesday Blog Hop
Oh My Heartsie Girls Wonderful Wednesday
Pretty Pintastic Party
Wednesday AIM Link Party
Friday Feature Linky Party
Pin Junkie Pin Party
_____________________________________________________________________
Take Up The THANKFULNESS Challenge!
I challenge you to thank God for something everyday for one year! Either write it down in a diary OR share with us on a blog. If you have a blog & would like to share your THANKFULNESS posts with us, then please fill out this form:
365 Days of Being THANKFUL form - click HERE
and you will be added to the THANKFULNESS page.