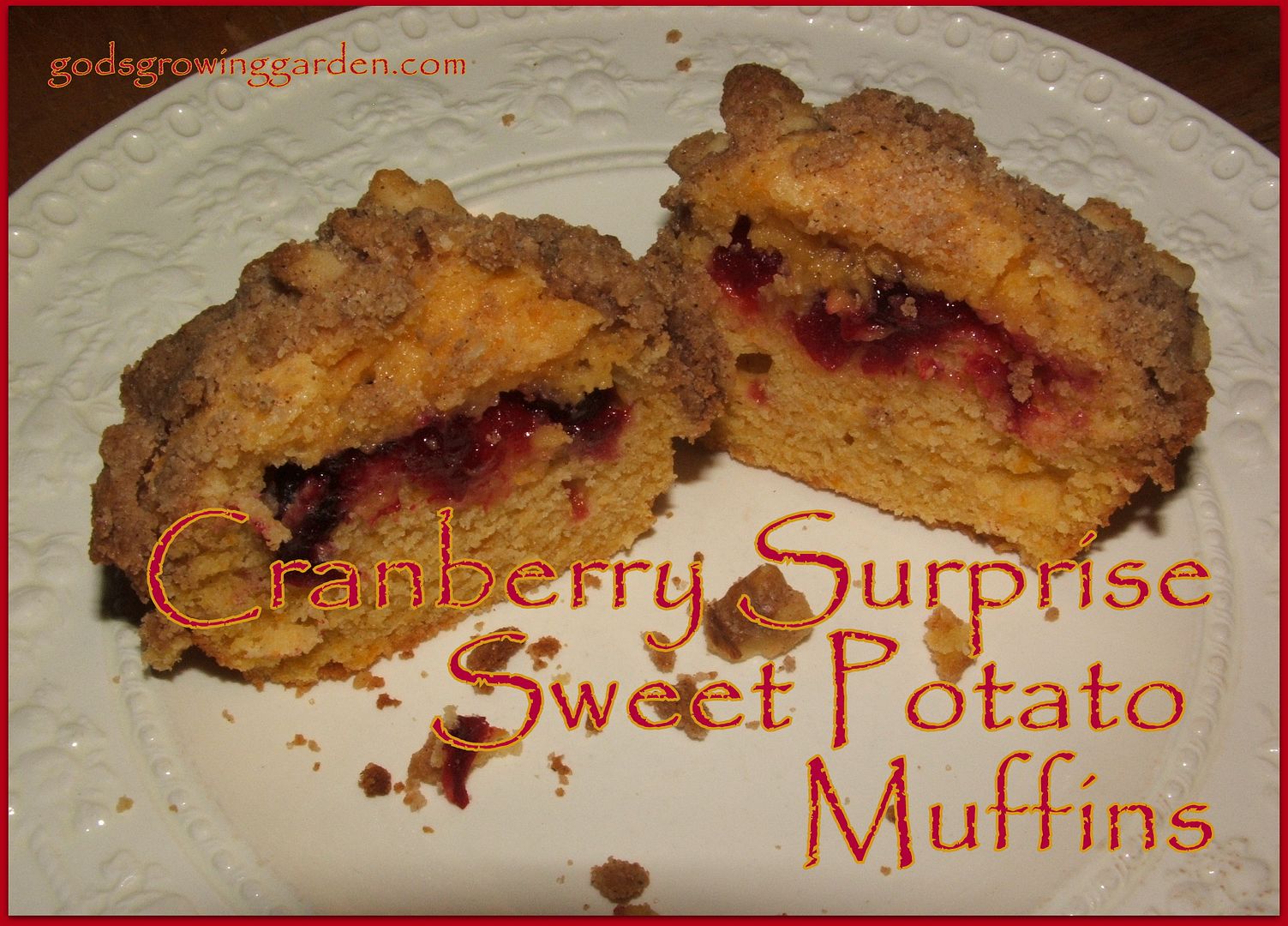 Cranberry Surprise Sweet Potato Muffins
Great flavor combinations make for "keeper" recipes. Today I am featuring two of my favorite Fall flavors: sweet potatoes and cranberries. This recipe is perfect for breakfast on the day after Thanksgiving because you can use leftover whole cranberry sauce (the surprise middle).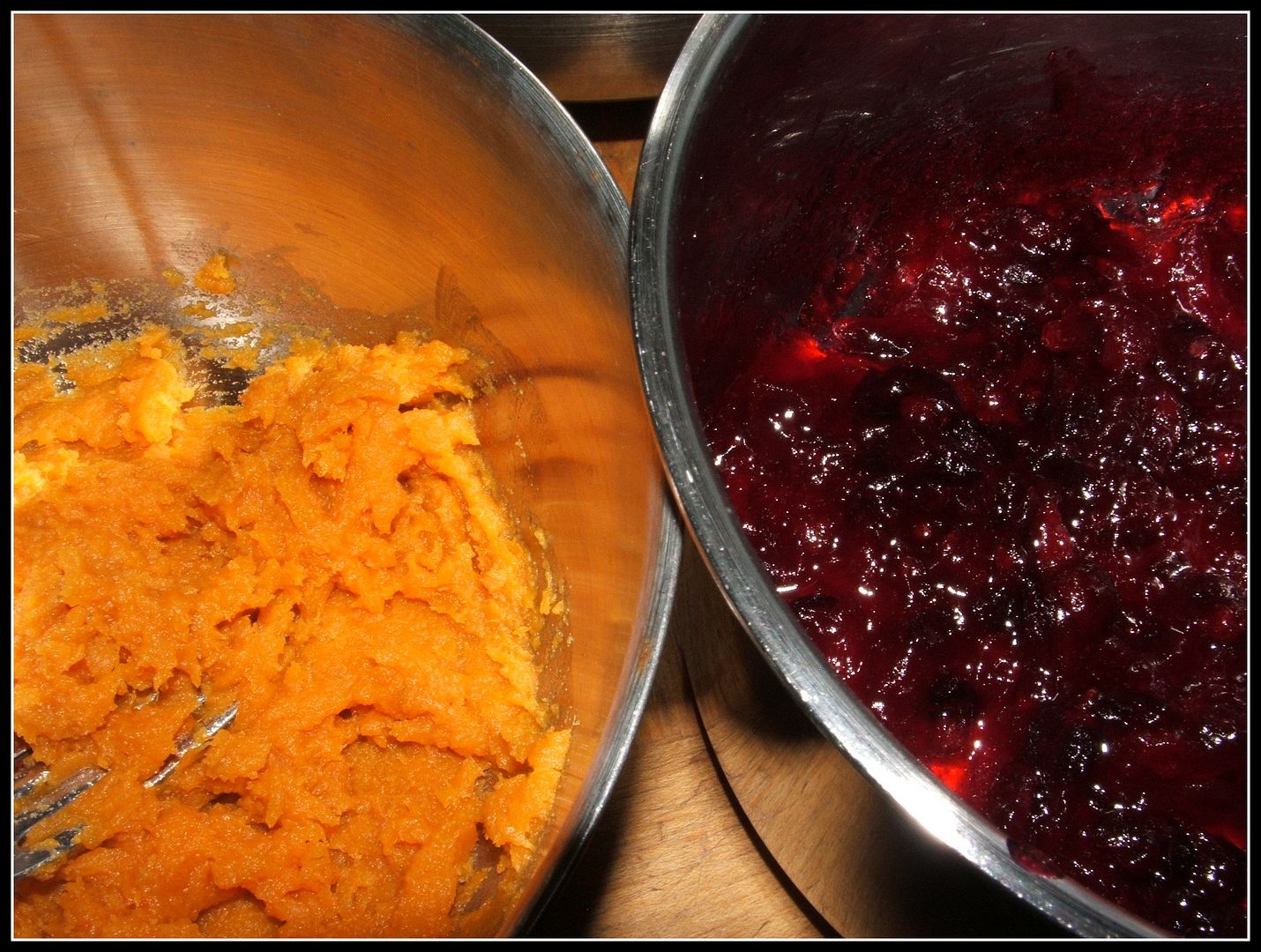 Printable Recipe
1/2 cup butter (melted & cooled to warm)
1/2 cup sweet potato (baked, cooled & skinned)
2 teaspoons baking powder
1 teaspoon vanilla extract
whole cranberry sauce (for the middle)(already made and cooled)
Begin by preparing ingredients as listed above (baking sweet potato, melting butter etc) (I usually use left over baked sweet potato from the night before). Beat the eggs and sugar just until blended. Add the butter, extract & sweet potato & beat again - just until combined. Now, with a wooden spoon - stir in the dry ingredients (you may sift the flour, baking powder & salt - but that is not necessary). Continue stirring until all of the dry ingredients has been mixed in completely (Don't over stir)(see dough consistency below).
Divide the dough into 2 equal portions. Spray or butter a 12 count muffin tin. Take half of the dough and drop about 1/8 cup portion into each muffin space (you will use the entire half portion of the dough). Place a dab of cranberry sauce on top of each dough portion in each muffin space (see picture below).
Now, take the remaining dough portion & drop another 1/8 cup (or so) portion of dough on top of the cranberry blob. Using your fingers (you might need to dampen your fingers with water first) make sure that the dough sides around the cranberry are touching the bottom dough to make a seal) (see picture below - the 2 muffins on the left have been covered with the second portion of dough).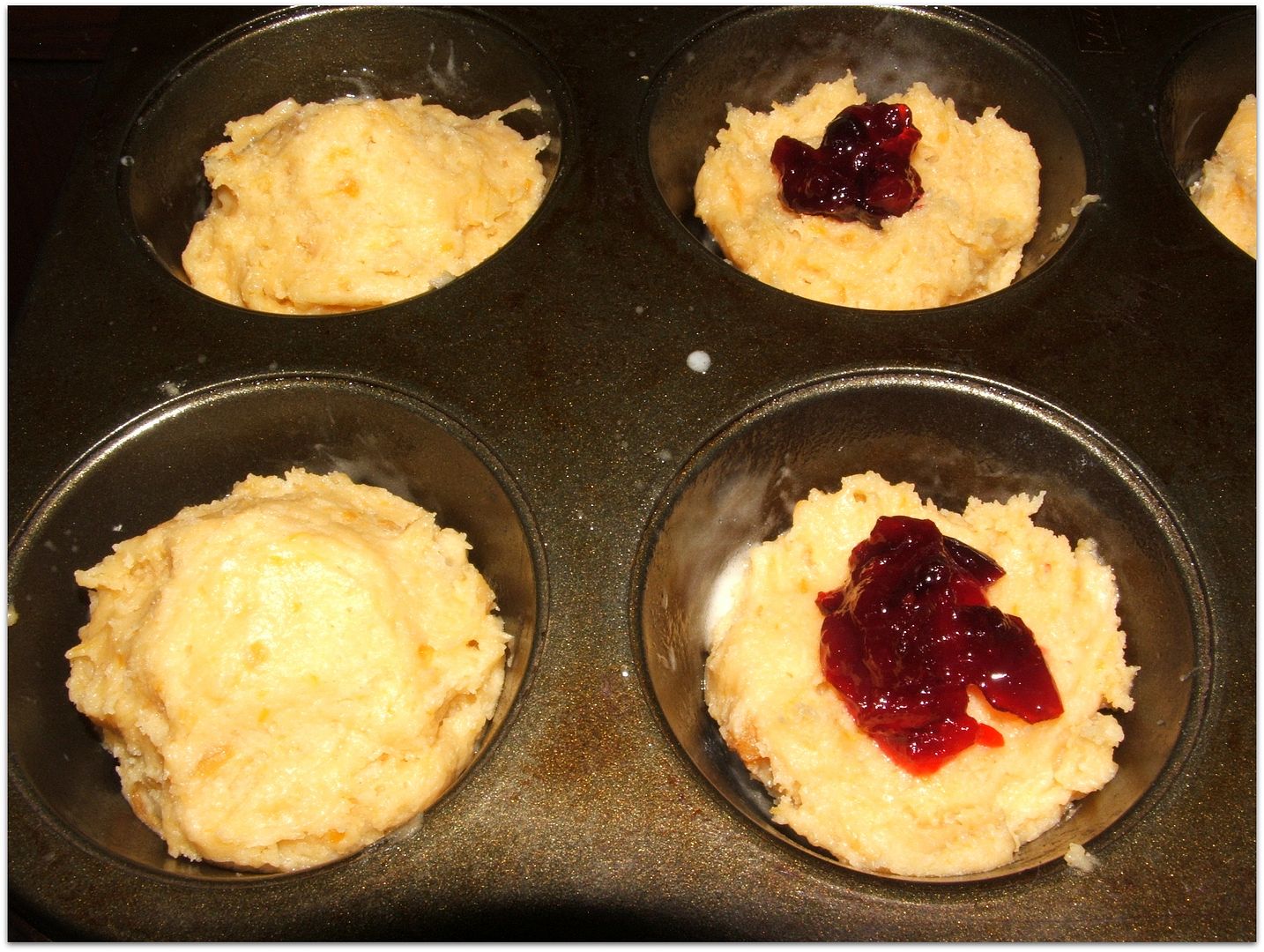 Walnut Crumb Topping
1/3 cup butter (softened)
1 teaspoon ground cinnamon
Stir the flour, sugar and cinnamon together in a medium sized mixing bowl. With a pie-cutter tool - cut the butter into the flour mixture until it is crumbly. Finally, with a wooden spoon, stir in the walnuts (the crumb topping should resemble the picture below).
Sprinkle the crumb topping onto the dough in each muffin space (see two pictures below) (sprinkle so that all the topping is used).
Bake in a preheated 400 degree oven for 15 minutes (or until a toothpick inserted comes out clean. IMPORTANT - you will need to insert the toothpick at the edge going diagonally down into the middle underneath the cranberry)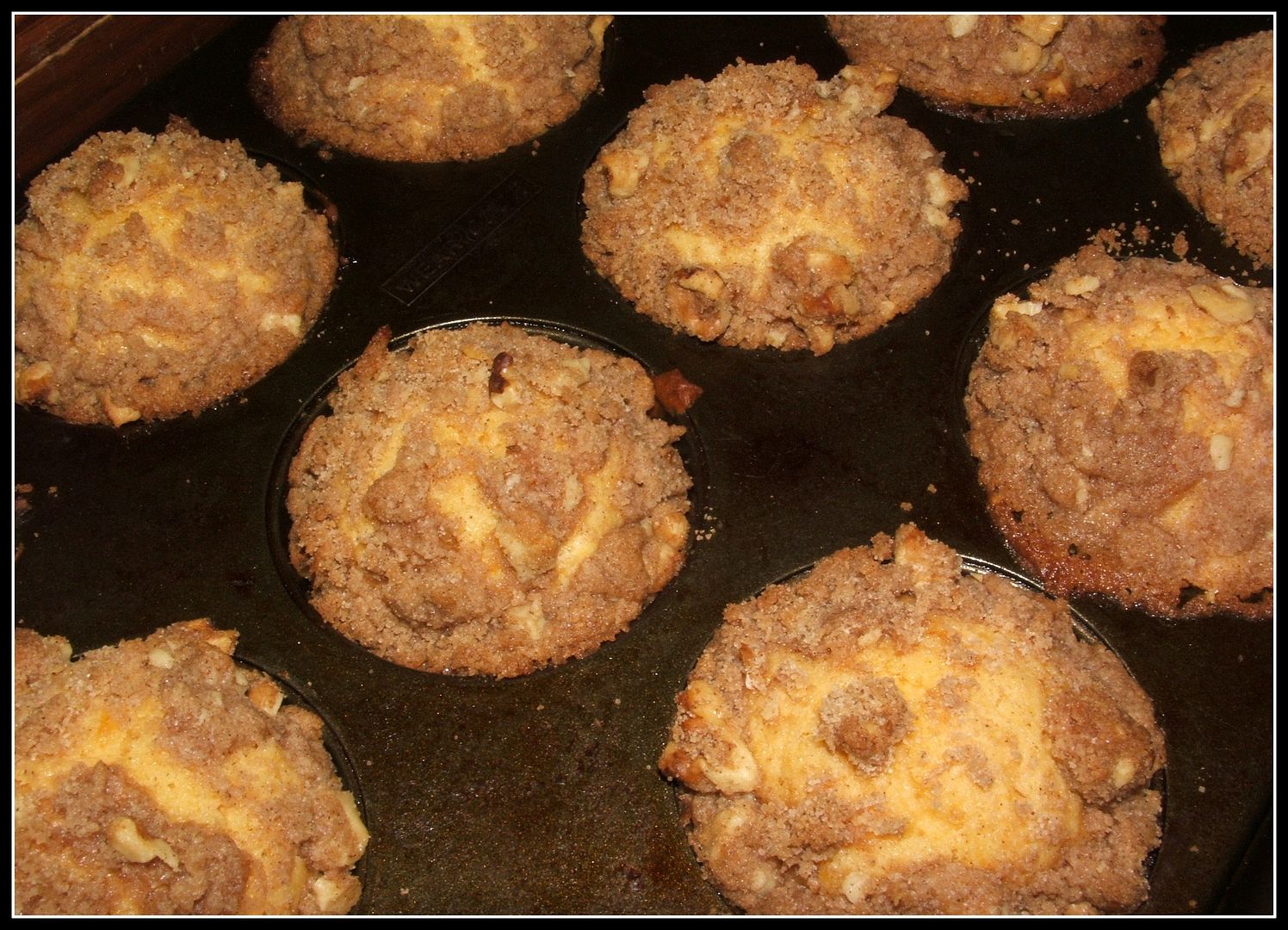 Cool for 10 minutes - remove from muffin tin and continue cooling on a wire rack.
Copyright, Permissions & Disclaimer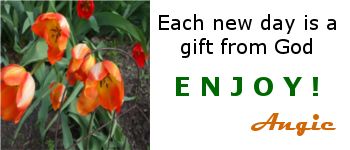 This post was featured on:
______________________________________________________



Are you in need of Online Counseling?
Professionally Licensed
Spiritually Informed
Readily Accessible


click logo image above
or
click
HERE
to view Faithful Counseling website