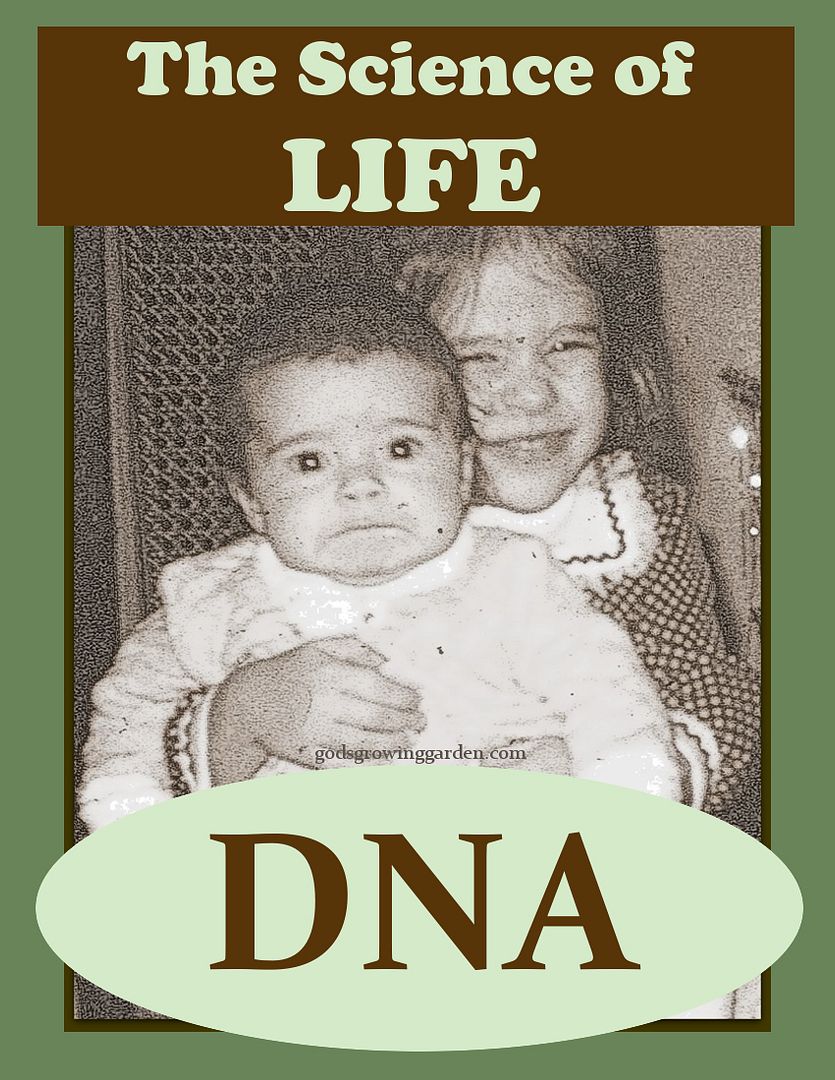 The Science of Life - DNA
I have never seen so much importance put on "science" until this Pandemic started. Now don't get me wrong, I think it's great, but it got me thinking about why "science" is almost ignored when it comes to gestational development and the topic of abortion.
Today I am starting a new series where we will study the science of life. This series will be free of attacks and politicization. I am going to detail a single part of gestational development in each post in the absolute basic of scientific terms (basic because that is my scientific level). Which brings me to my disclaimer and details:
1. I am NOT a doctor and I am NOT giving medical advice or any advice of any kind. The information below came from my online research.
2. I will NOT be publishing any comments. This is an attack free series.
3. I will be sharing my opinion from my Christian perspective which will appear below the dotted line. If you do not wish to read my Christian perspective, then simply do NOT scroll past the dotted line - it's that simple.
4. Sometimes I will include articles that emphasize or enhance the scientific topic of the post.
We will begin by defining the basics as it pertains to DNA:
DNA - short
for deoxyribonucleic acid, is the molecule that contains the genetic code of organisms.
Zygote -
fertilized egg cell that results from the union of a female gamete (egg, or ovum) with a male gamete (sperm). In the embryonic development of humans and other animals.
Conception -
When the single sperm enters the egg,
conception
occurs. The combined sperm and egg is called a
zygote
.
The
zygote
contains all of the genetic information (
DNA
) needed to become a baby
.
This DNA is totally different from the mother and totally different from the father -
a unique human (no other being will have this DNA makeup)
.
DNA gives adults their freedom and LIFE back. From the News
(click on each statement to read the story):
Other Science of Life posts:
- - - - - - - - - - - - - - - - - - - - - - - - -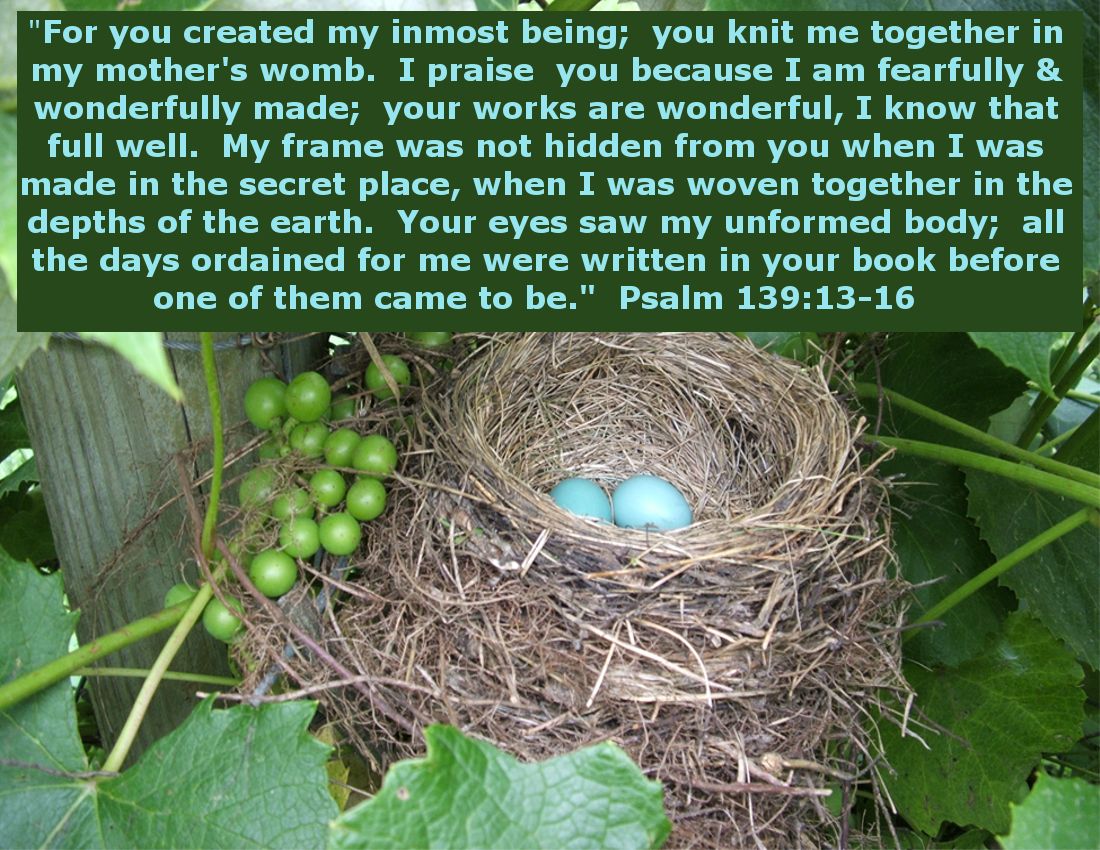 In my opinion, Psalm 139:13-16 proves without a shadow of a doubt that life begins at conception. "You knit me together in my mother's womb" - can't get much more obvious than that verse. Or "when I was made in the secret place" - this is conception.
I believe that at conception both the physical and spiritual life begins - our body and our soul. "Your eyes saw my unformed body" - that is LIFE!! God knows who we will become, where we will go, what we will do in our life at conception because we are made by Him. "All the days ordained for me were written in your book before one of them came to be" - every single second of our life is planned ahead of time by God and that life starts at conception.
If you have had an abortion in the past and are struggling with that decision today, then please know that God will forgive you!
"If we confess our sins, he is faithful and just and will forgive us our sins and purify us from all unrighteousness."
"All unrighteousness" covers all sins. Pray to God, confess your sins to Him and He will forgive you!
Copyright, Permissions & Disclaimer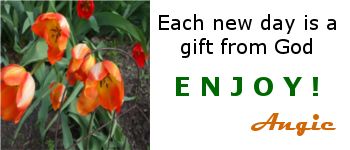 Linked to:
___________________________________________________________________

Are you in need of Online Counseling?
Professionally Licensed
Spiritually Informed
Readily Accessible


click logo image above
or
click
HERE
to view Faithful Counseling website
_____________________________________________________________________