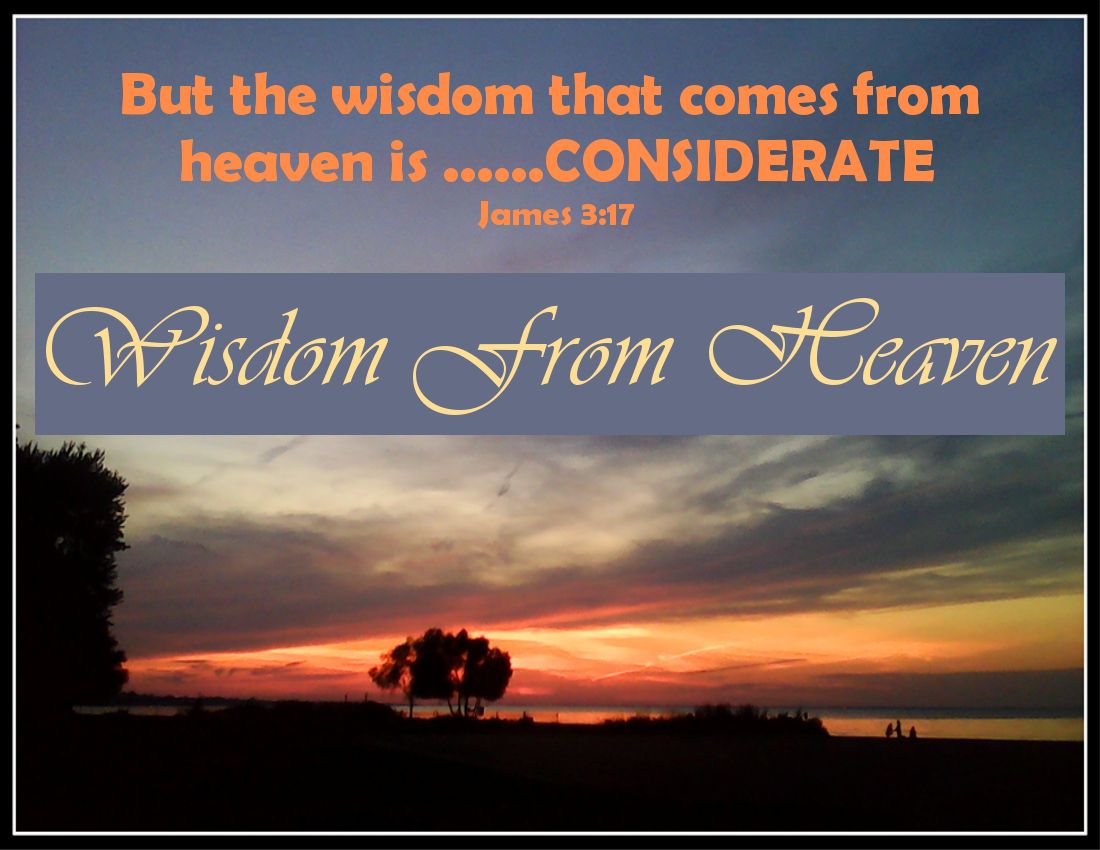 Wisdom From Heaven #5 - CONSIDERATE
This is the fifth post in the series called "Wisdom from Heaven". In this series we will be studying James chapter 3, which details how to put heavenly wisdom into practice in our everyday lives.
Today we are focusing on CONSIDERATE heavenly wisdom.

considerate - careful not to cause inconvenience or hurt to others. Attentive, kind, solicitous, thoughtful.

Being considerate boils down to following the "Golden Rule":
Love others as you love yourself. Study the passage below:

Putting others first should be our priority when putting "considerate wisdom" into practice. Focusing on the interests of those around us instead of concentrating only on our own personal interests.
This focus on others comes with a caution - what if the interests of those around us are evil? What if they go against the way a Christian should live? Read the verse below and you will see that going astray from God has serious consequences. We should never change our beliefs when being considerate of others.
"But for those who are self-seeking and who reject the truth and follow evil, there will be wrath and anger."
Romans 8:6
The scripture below puts even more clarity on my previous point. We still must follow the law and respect our rulers while being considerate to others. Remember, being considerate should never cause us to be disrespectful or turn us into lawbreakers. Also, notice the use of the word "everyone" below. That means there can be NO discrimination when using considerate wisdom from heaven.
"Remind the people to be subject to rulers and authorities, to be obedient, to be ready to do whatever is good, to slander no one, to be peaceable and considerate, and always to be gentle toward everyone."
Titus 3:1-2
Being considerate of others is seeking the good of others. Keep in mind that sinful actions will NEVER be for the "good of others".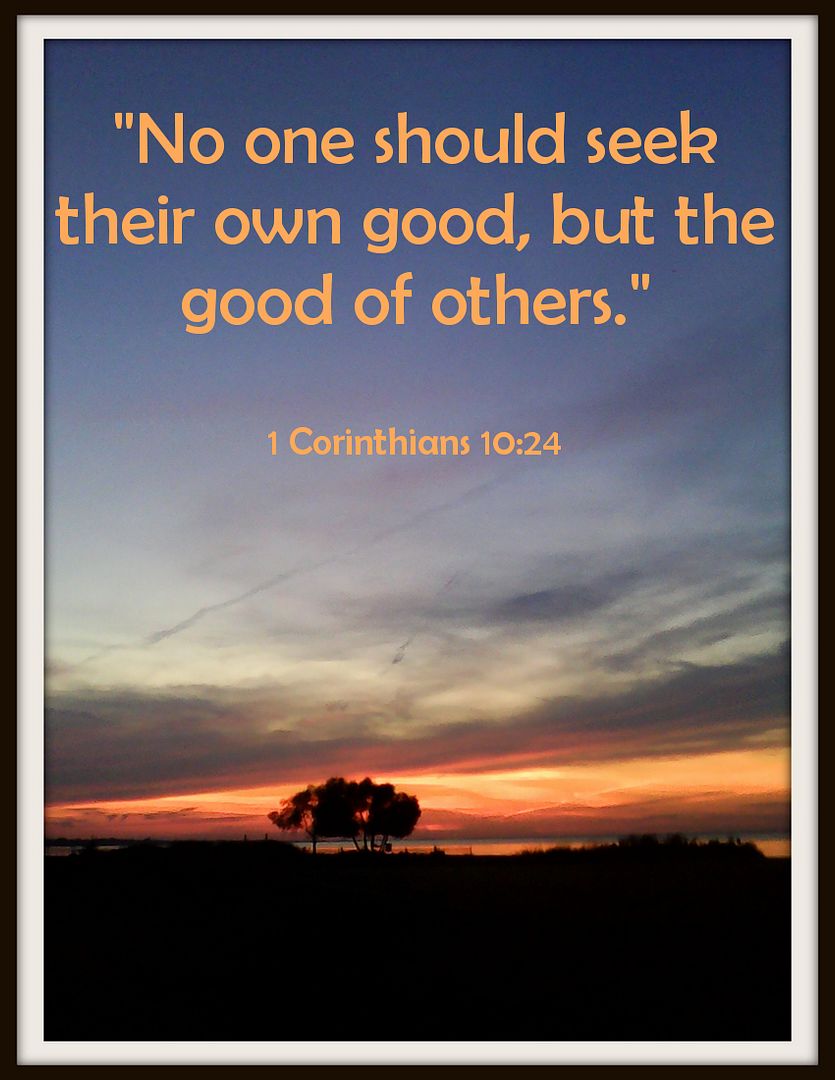 Copyright, Permissions & Disclaimer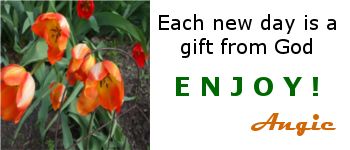 Linked to:
_____________________________________________________________________
Take Up The THANKFULNESS Challenge!
I challenge you to thank God for something everyday for one year! Either write it down in a diary OR share with us on a blog. If you have a blog & would like to share your THANKFULNESS posts with us, then please fill out this form:
365 Days of Being THANKFUL form - click HERE
and you will be added to the THANKFULNESS page.