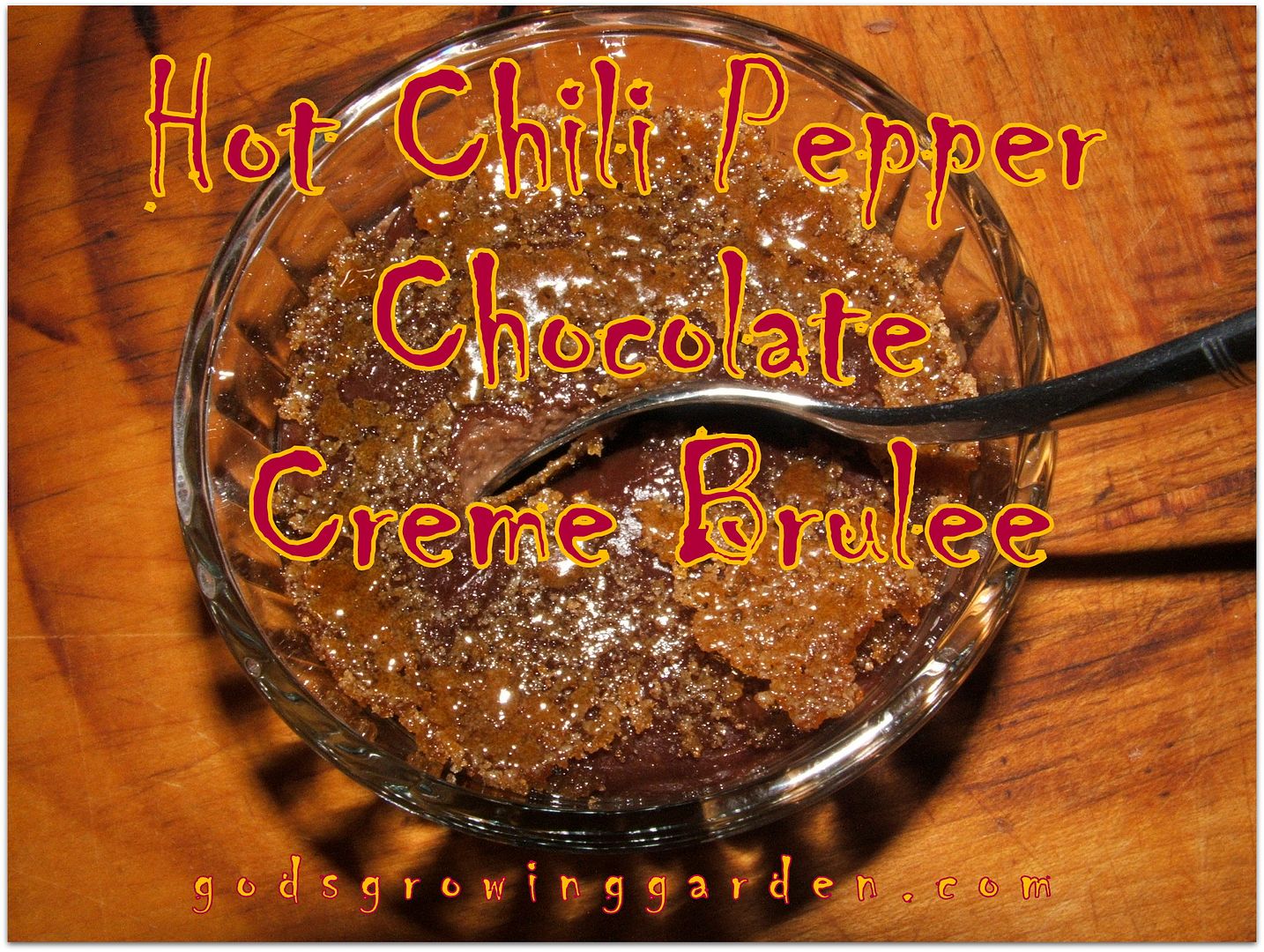 Hot Chili Pepper Chocolate Crème Brulee
I have really been craving Crème Brulee lately and I have been creating new versions of this decadent dessert. Today I've combined that hot spicy red Chili Pepper flavor with Chocolate and the cooling creamy texture that you get with Crème Brulee - ENJOY!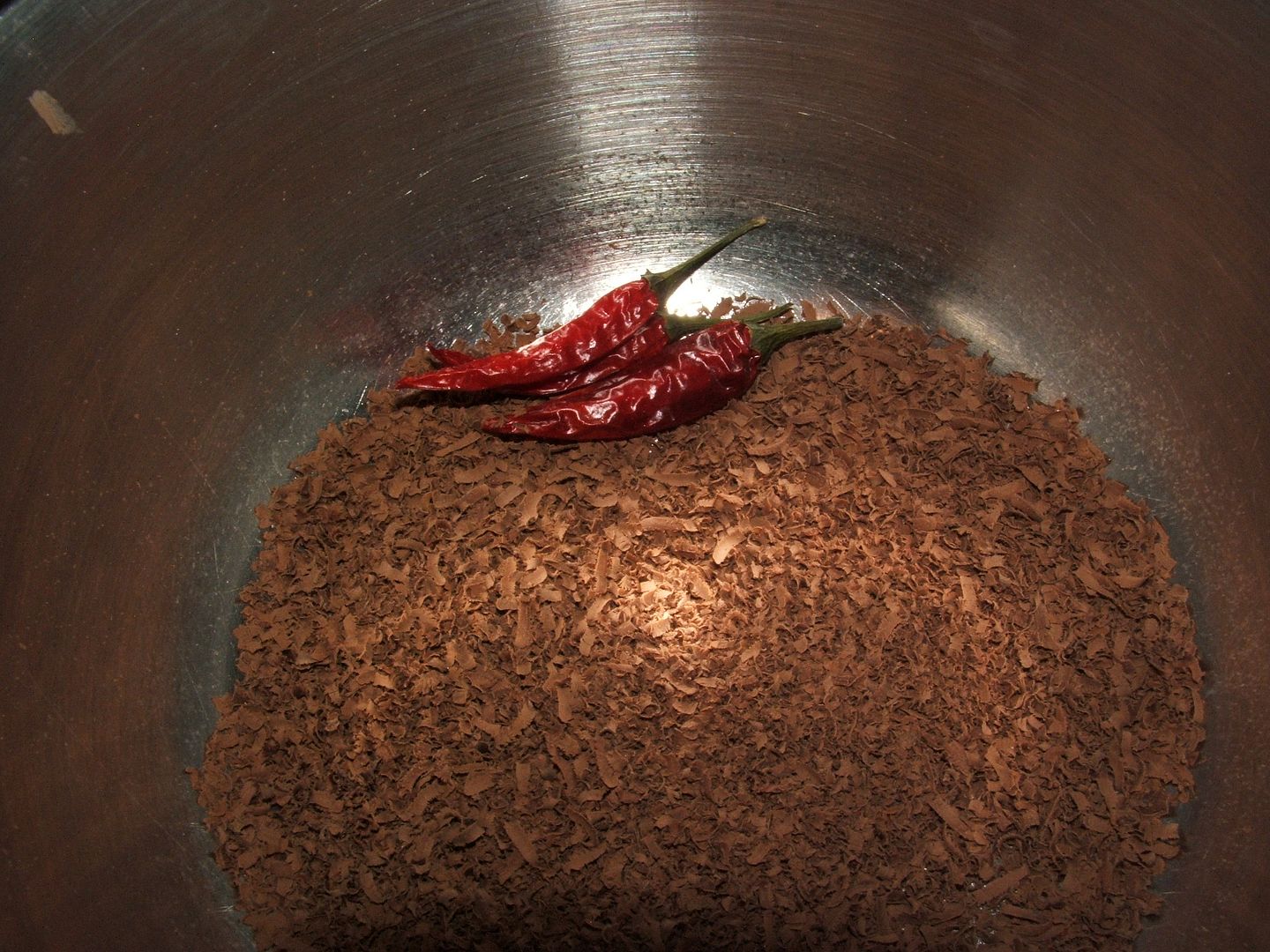 1 1/4 cup milk (I used whole milk)
1 cup heavy whipping cream (unwhipped)
3 tablespoons cocoa powder
3 1/2 tablespoons cornstarch
2 1/2 tablespoons granulated sugar
1/2 teaspoon vanilla extract
3 egg yolks - whisked (click HERE to see how to separate eggs)
1/4 to 3/4 teaspoon red chili pepper powder (I used an Indian Red Chili pepper)
a couple dashes of salt
1/4 cup finely shaved chocolate
1/4 cup light brown sugar (for the topping)
In a medium size saucepan mix the cornstarch, cocoa, chili pepper, salt and sugar and stir until combined. Slowly add the milk & cream - gently whisking all the time until no clumps remain. Place on medium low heat and constantly stir until it starts to thicken - just before a full boil. Slowly "temper" the egg yolks by adding a cup of the hot mixture into a bowl with the egg yolks (you must whisk all the time to prevent the eggs from clumping and becoming stringy) - now add the "tempered" eggs into the remaining hot mixture. Return to the heat and continue stirring constantly and boil for 1 minute. Remove from the heat and stir in the vanilla until completely dissolved & combined.
Pour about 1/4 cup equal amounts into 4 ramekin dishes & sprinkle the shaved chocolate on top (equal amounts in all 4 ramekins) (see picture above). Now add another 1/4 cup of the crème portion (that you cooked on the stove) on top of the shaved chocolate. Allow to sit UNCOVERED at room temperature for 1 hour (it must be uncovered because you want that "skin" to form on the top).
Preheat your oven broiler. Sprinkle the brown sugar evenly over all 4 filled Ramekins.
Finally, place the sugar topped ramekins into the preheated broiler leaving the door slightly open. Burning the Brulee can happen in a matter of seconds - so check them after 1 minute and keep checking until the top reaches your desired color & texture (for no longer than 2 minutes).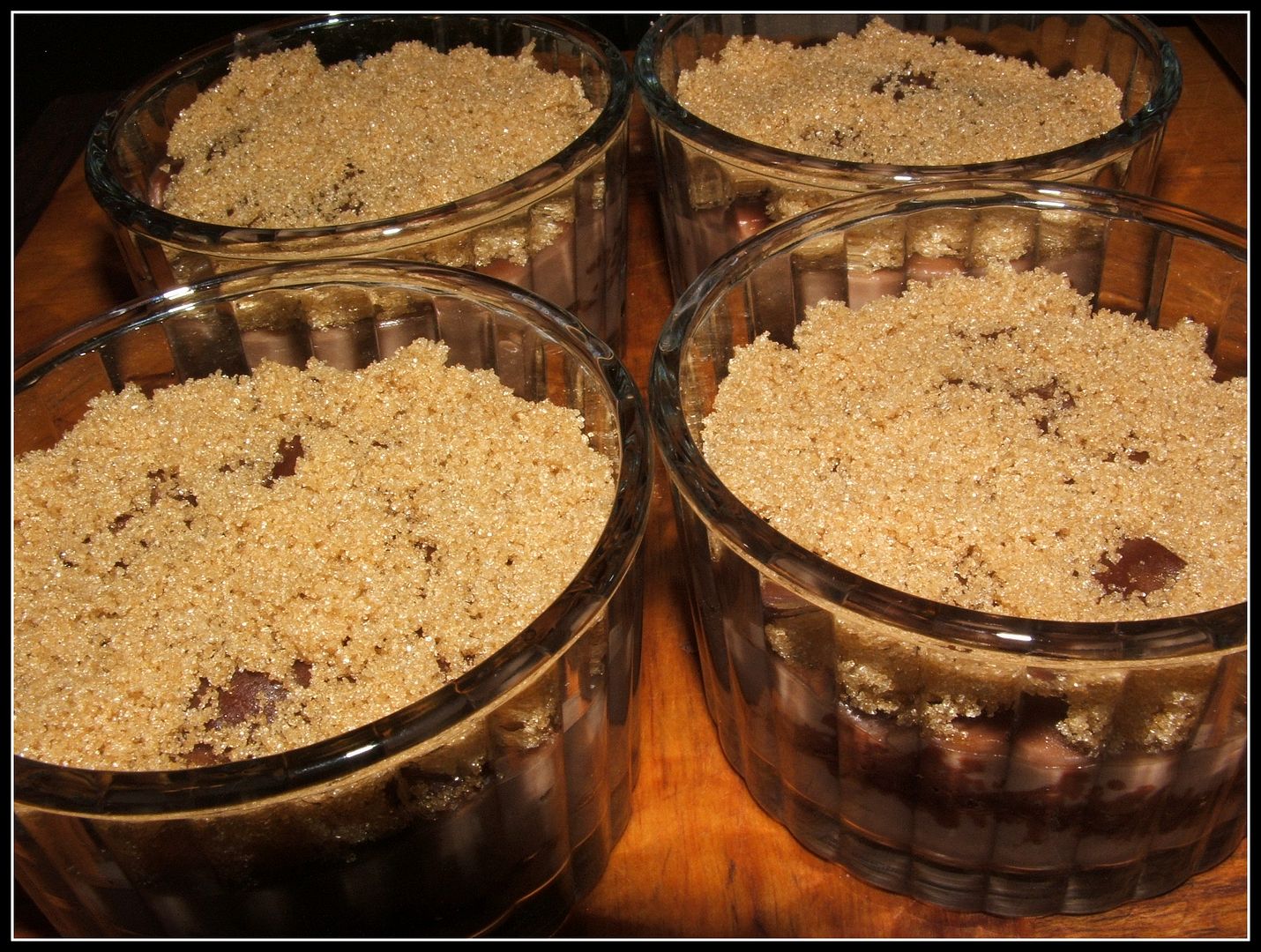 Allow to cool at room temperature, serve & ENJOY!!
Note - if you cool the Crème Brulee in the fridge the candy topping will soften and become a little more like caramel - that is why I let it cool at room temperature.
______________________________________________________________________
Please checkout this month's wonderful Sponsor!!
Cynthia Tessmer from "Shoreline Designed" creates Natural Beach Stone Jewelry (Please click on the ad below):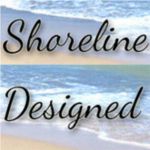 Find out more about this amazing artist CLICK HERE