#17 - Weekly Thankfulness & Growth Report
If you were following this blog in 2015 then you will be familiar with my "365 Days of Being Thankful" challenge. I have missed reporting on my thankfulness since I finished my challenge back in November so I decided to at least give a weekly Thankfulness Report & include a Growth Report also. Growth in our Christian walk, growth in the garden & growth on this blog. Finally, I am also including a "Posts From the Past" feature - ENJOY!

This week I have been thankful for rain, cooler weather and sprouting seeds. Most importantly I am thankful that my God's plan is the perfect plan.

"Keep your lives free from the love of money and be content with what you have, because God has said,
'Never will I leave you; never will I forsake you.'
So we say with confidence, The Lord is my helper; I will not be afraid. What can man do to me?" Hebrews 13:5 & 6
The post below is part of a series about living a childless life and about the difficulties and hardships that arise from living without children.
Read: Living a Childless Life - Dealing with Loneliness

Half of my tomato plants that I started from seed are in the ground and the remaining ones will be planted within the next few days.

- Here are my Follower stats:
GFC (Google Friends Connect) - 2,261
Bloglovin - 4,067
Twitter - 6,042
Pinterest - 5,432
Google+ - 2,277
Facebook - 4,432
Linky Followers - 109
Networked Blog - 1,196
Sverve - 574
That's a grand total of 26,390 followers in some form or another (that's up 32 from last week!).

(click on the title to view the entire post)
Two years ago I shared with you one of my Crème Burlee creations (a delicious spicy/sweet flavor combo!):
Chili Pepper Chocolate Crème Brulee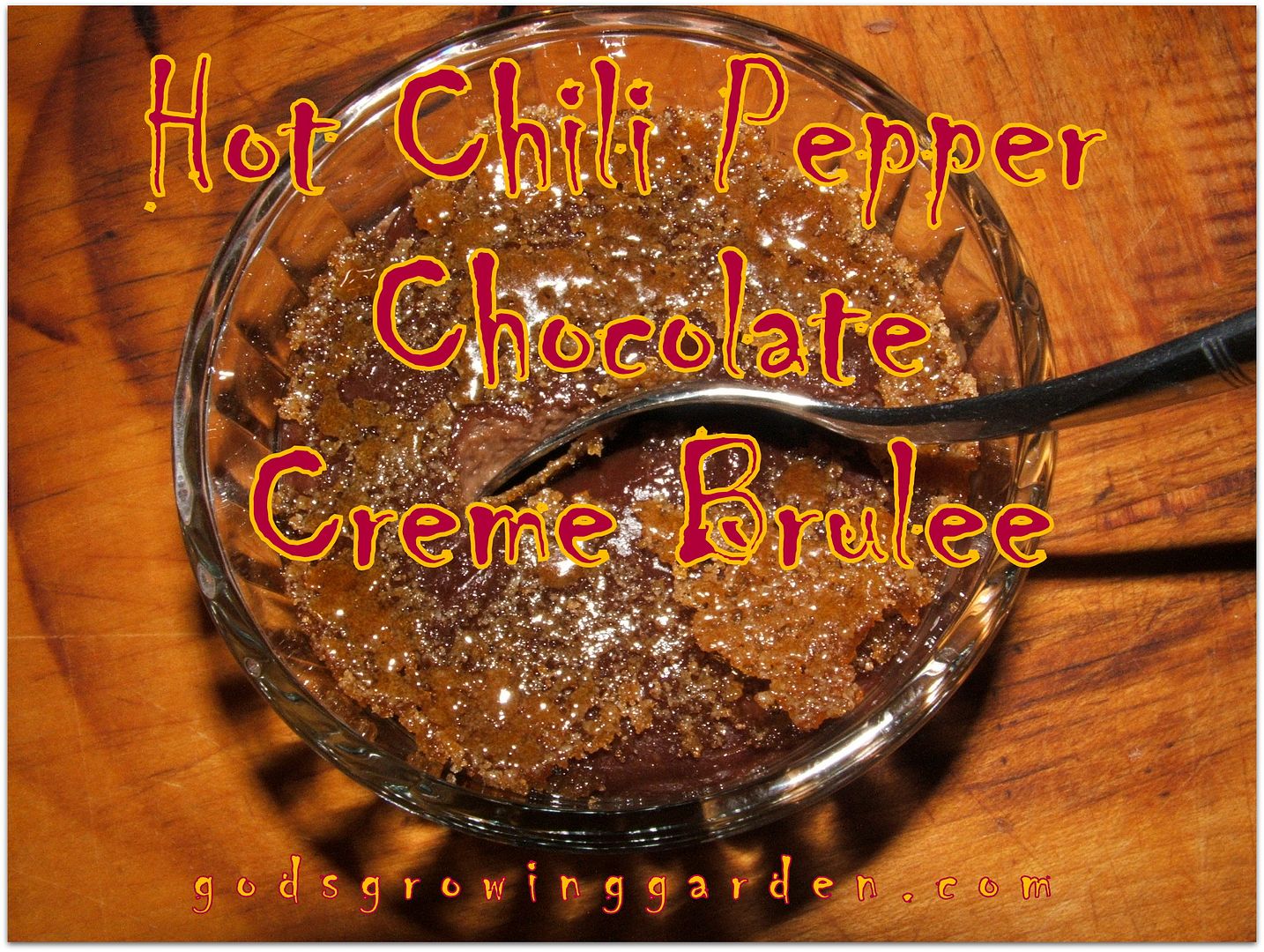 Copyright, Permissions & Disclaimer
Linked to:
________________________________________________
Take Up The THANKFULNESS Challenge!
I challenge you to thank God for something everyday for one year! Either write it down in a diary OR share with us on a blog. If you have a blog & would like to share your THANKFULNESS posts with us, then please fill out this form:
365 Days of Being THANKFUL form - click HERE
and you will be added to the THANKFULNESS page.