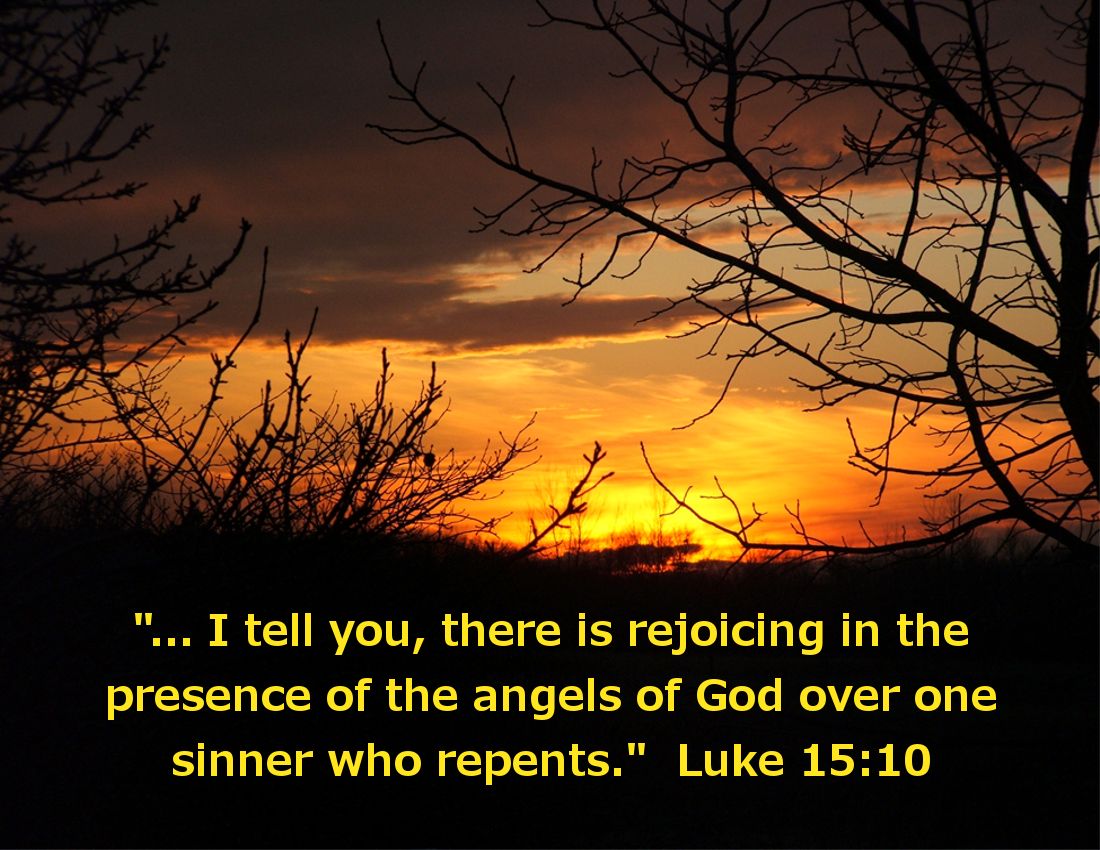 Celestial Celebration - It Only Takes One
This will be a short post today because I want you to really reflect on these featured Bible verses. It only takes ONE person to repent and accept the gift of forgiveness through Jesus Christ to cause God's angels to celebrate. God loves you so much - there is a celestial party planned for whenever ONE person accepts this free gift of forgiveness. Just pray to God and ask Him to forgive you (He will!).
It also only takes one person to be the vessel; to do God's will and be a witness to those who are lost. One person filled with the Holy Spirit allowing God to shine through them so that those sinners might see the Truth.
Will you be the ONE?
"I tell you in the same way there will be more rejoicing in heaven over one sinner who repents than over ninety-nine righteous persons who do not need to repent." Luke 15:7
Copyright, Permissions& Disclaimer
______________________________
"Prayer Warriors United" is a google+ Community where Christians come together in prayer.
click HERE to view or join this community
If you need prayer please fill out this