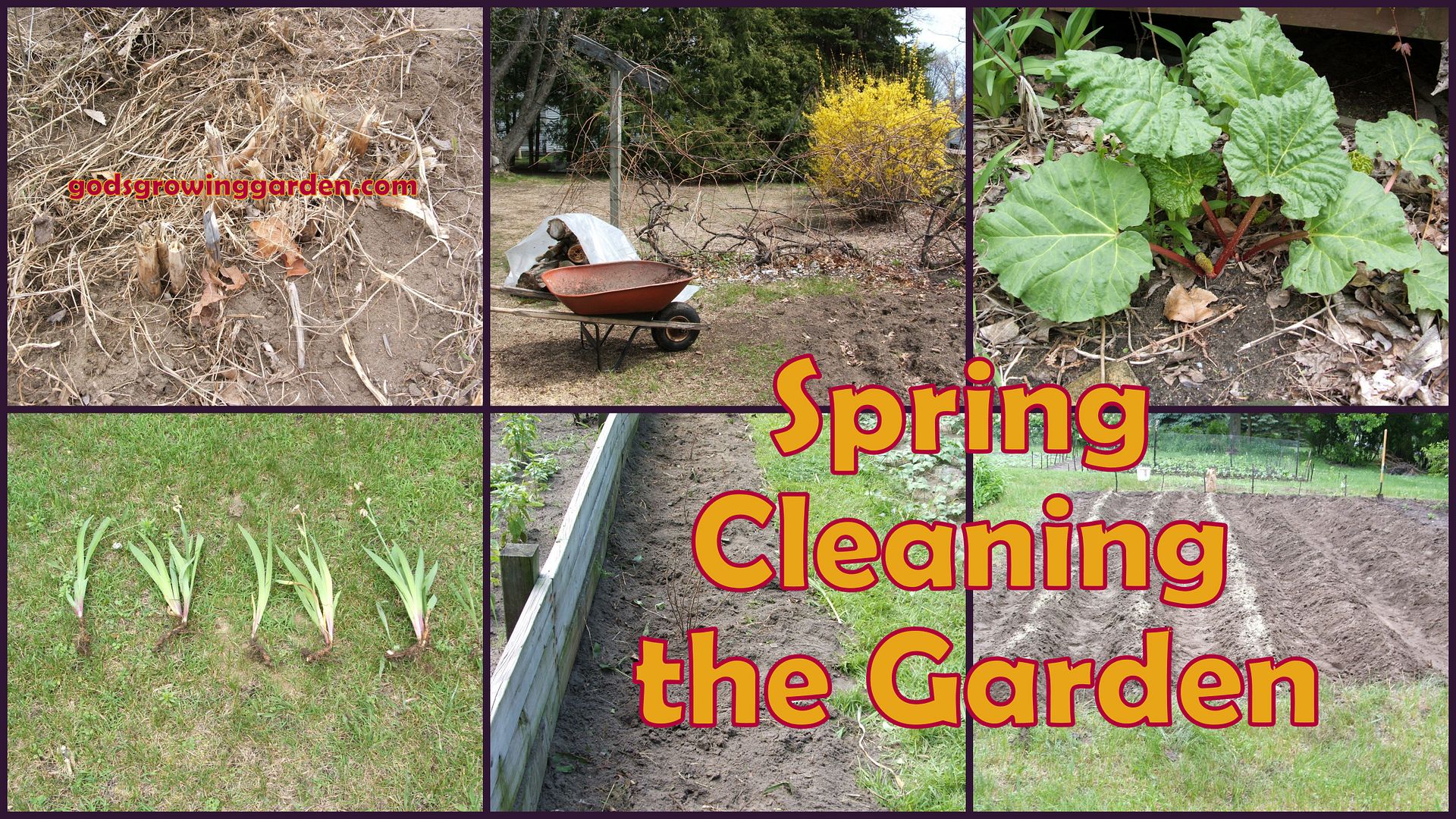 Spring Cleaning the Garden
A house is not the only thing in need of Spring Cleaning – don't forget about the Garden!

The difference between an enjoyable time working in the yard and a hated "waste" of time is using the correct tool for the job.

Always use the proper tools! – and don't rush – Patience is essential when Gardening (click HERE to view "My Favorite Garden Tools").
Enjoy your time outdoors in God's wonderful Creation.

Pick up all of the leaves, twigs, pine branches, garbage & other debris that Winter left behind.

Clear off areas under fruit trees, berry or flowering bushes (like Lilac or Raspberry bushes and under grape vines).

Uncover your asparagus patch, your herb &/or your tulip bed.

Clear and rake off any area where you are planning to grow something (or where something is already planted).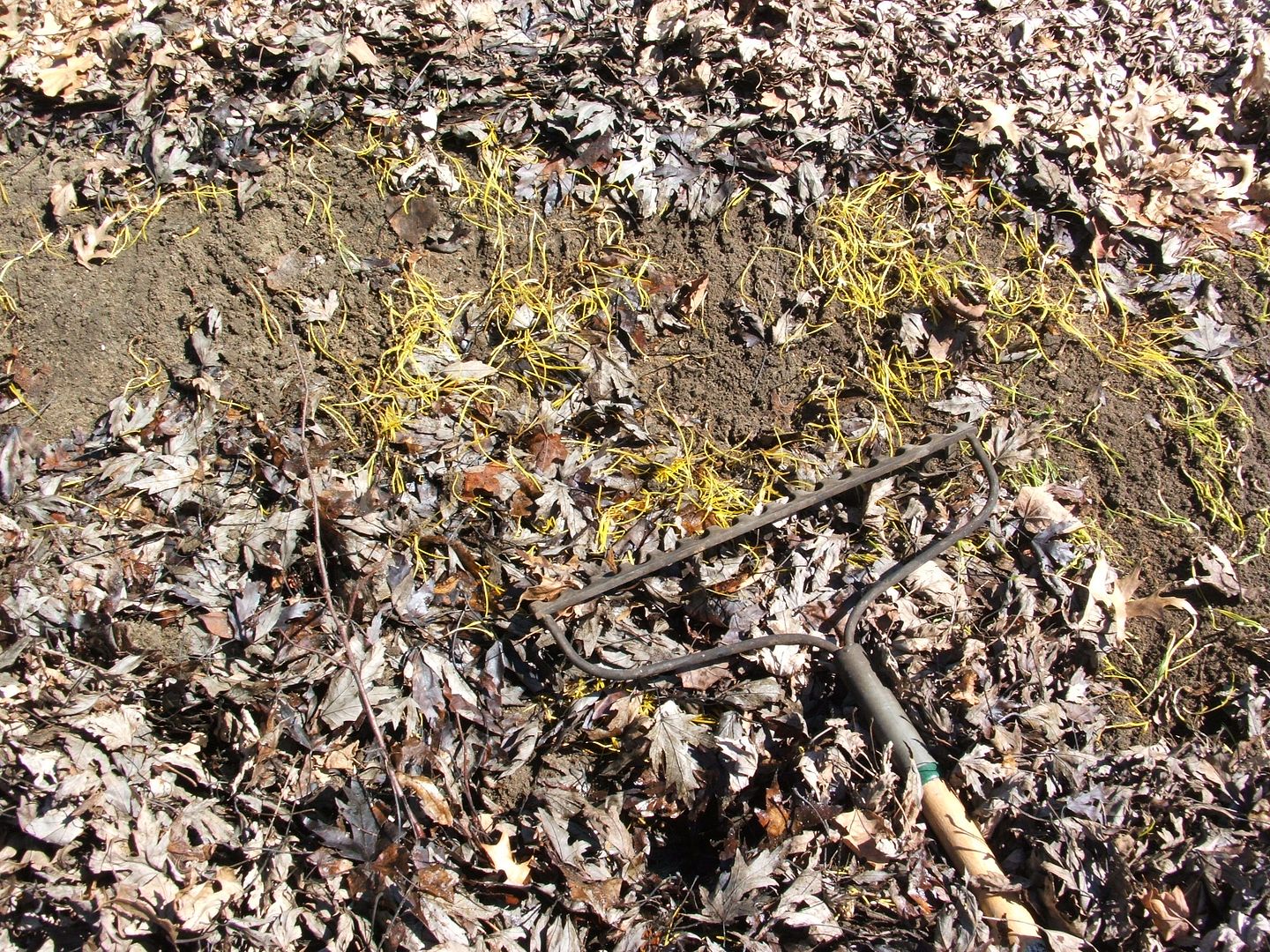 Prune your fruit trees and grape vines.

I have always trimmed my fruit trees in early spring (usually March but years when we've had extreme winter mid April will suffice).

Cut the dead raspberry & blackberry canes from last season and prune any other berry bush (like Goji berry bushes).

Prune your rose bushes

including rosehip bushes.

Cut the old dried asparagus growth down to the ground – do the same with herbs such as sage and lavender.

Edge the grass or other wild growth around the perimeter of your garden – clean & crisp edges!

If you mulched any root crops (

carrots/parsnips

) to "sweeten" in the ground until Spring – dig them up – What a delicious Springtime treat this will be!!!

If you are planning a new garden area – till the ground.

Or if you planted a cover crop in the fall – till that in for extra soil nutrients.

If you do not have a rototiller you may use a shovel & turn the soil by hand (this will take you quite a bit longer but be positive – turning by hand will be a better workout for you!)

Spread any compost from last year – Compost is free fertilizer! You can make your own compost with table scraps (vegetable & fruit peelings & cores, egg shells, coffee grounds, leaves etc).

Separate your tulip bulbs, also -

Irises

&

Lilies of the Valley

will need to be separated every two or three years.

Remove any "sucker"growth

from flowering shrubs & other bushes.

Separate your Rhubarb plants

and perennial herbs.

Remember that this part of Spring cleaning the garden will depend on when these plants have flowered or when they should be split or separated.
Plan where you want each row

and what you want to plant there.

Use every area possible – I have a large leaf compost pile behind one of my grape arbors & I

plant my potatoes there in the compost

.

After planning, prepare your soil - If you don't know what you will need to add to your soil then I suggest buying a "soil testing kit".

Also, mound the rows for your sweet potoatoes/potatoes.

Plan -

I spend all winter planning my garden & I usually order my seeds (besides those

seeds that I've saved from last year

) in February at the latest. Each year you might have to change the time that you begin starting your seeds due to variations in winter season severity (sometimes Spring comes later than what is normal for your area).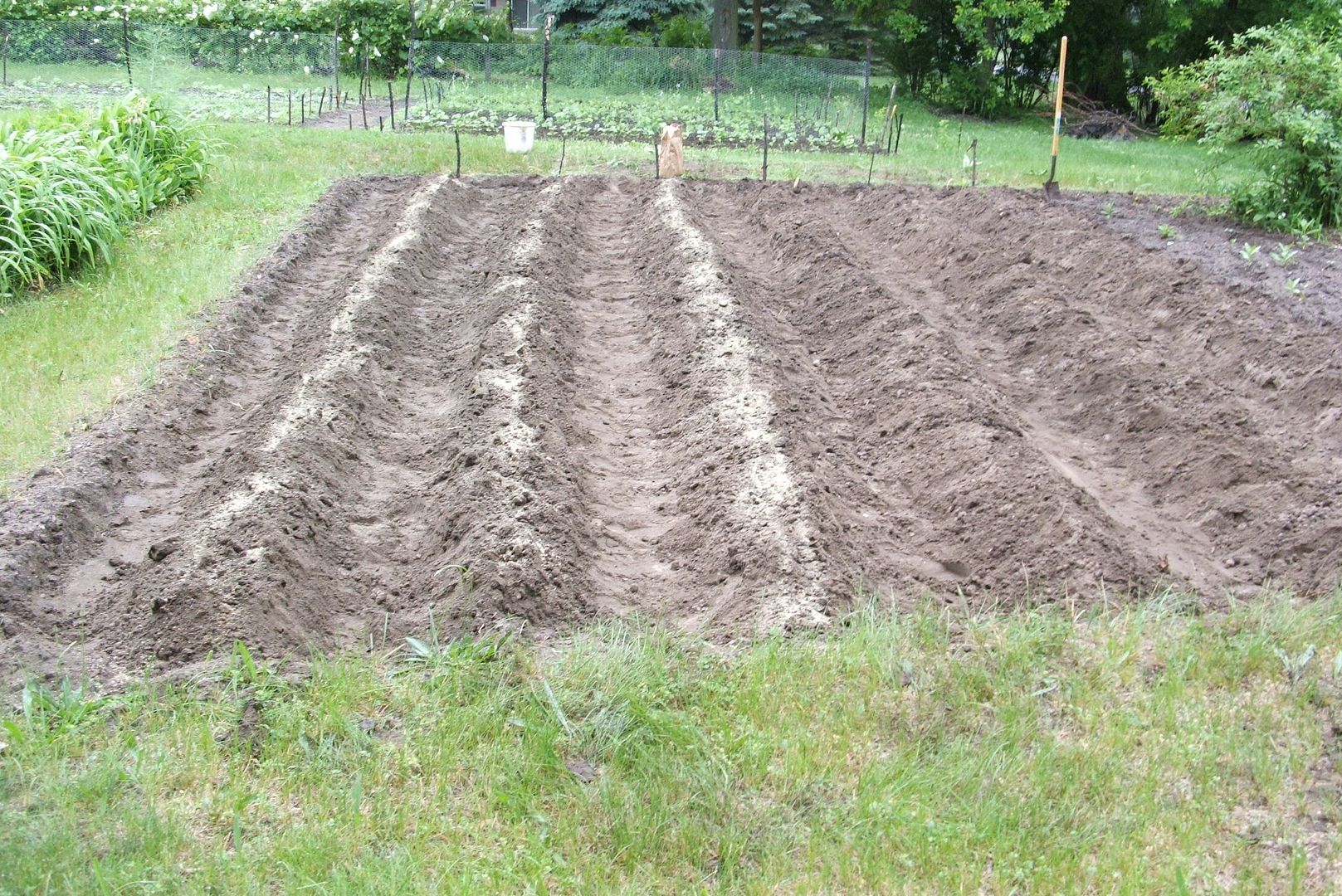 Note about Timing!

- Spring Cleaning the garden will take more than one weekend worth of work.

Depending on which job you are working on -

you will need to wait for certain plants to flower before separating bulbs and roots.

Be patient – everything has it's turn under the sun – ENJOY!
Copyright, Permissions & Disclaimer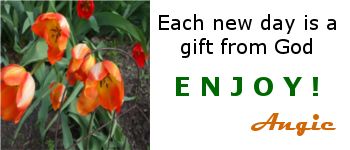 This post was featured on:
Over the Moon Link Party
Linked to:
Pretty Pintastic Party #201
Friday Feature Linky Party
Happiness is Homemade
LouLou Girls Fabulous Party
You're the STAR
Over the Moon Linky Party
Wonderful Wednesday Blog Hop
Oh My Heartsie Girls Wonderful Wednesday
________________________________________________
Take Up The THANKFULNESS Challenge!
I challenge you to thank God for something everyday for one year! Either write it down in a diary OR share with us on a blog. If you have a blog & would like to share your THANKFULNESS posts with us, then please fill out this form:
365 Days of Being THANKFUL form - click HERE
and you will be added to the THANKFULNESS page.