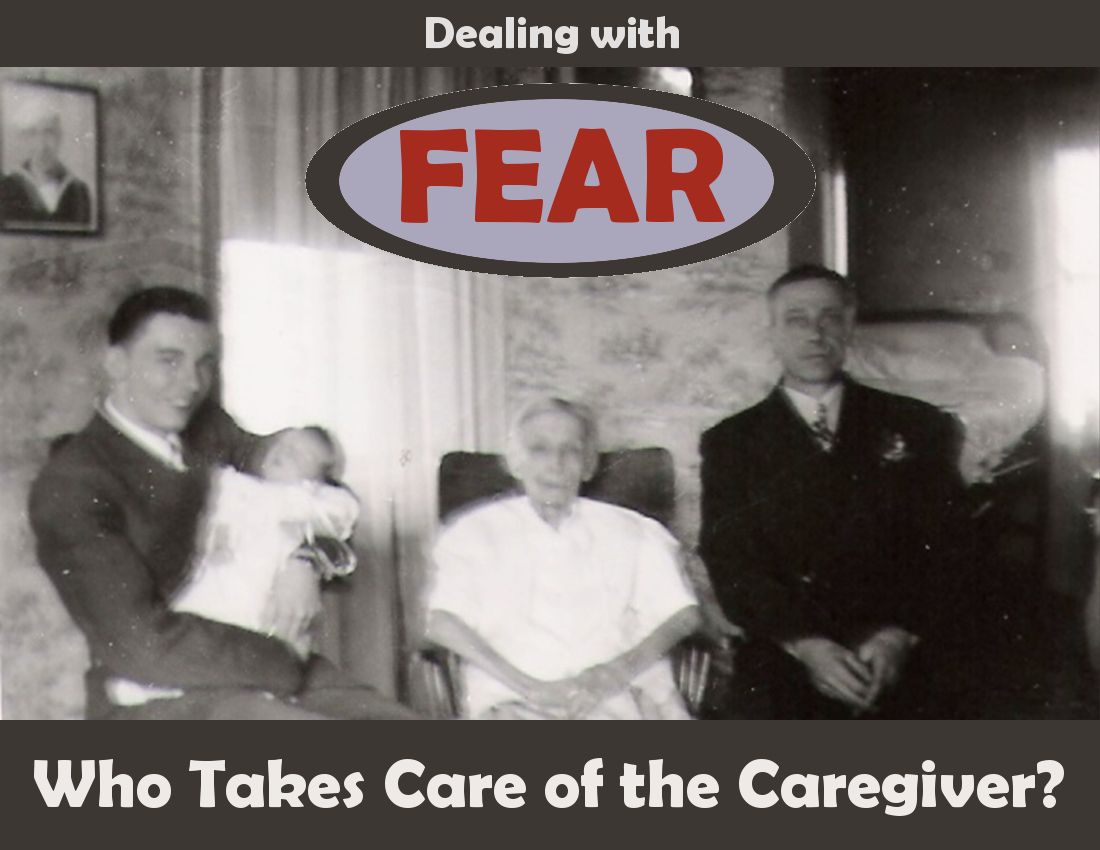 Who Takes Care of the Caregiver? - Dealing with FEAR
Stage 4 Lymphoma, heart attack, tumor, terminal cancer, chemotherapy, radiation, open heart surgery, brain surgery, pacemaker are all diagnoses or procedures that cause fear and total panic for both the patient and the caregiver. However, the caregiver has to be stronger and must show a positive and encouraging attitude for the patient's sake (even when the caregiver is terrified inside).
How does the caregiver cope with fear?
There are two different types of "fear". Many passages in the Bible state that we all must "fear the Lord" - fearing God is totally different than being afraid. Let's study the different definitions:
FEAR - an unpleasant emotion caused by the belief that someone or something is dangerous, likely to cause pain, or a threat.
FEAR of the LORD - it is a fear conjoined with love and hope - it is NOT dread but rather reverence.
You will notice that "fearing God" is actually a deep respectful love of God and the first definition of fear has no part whatsoever in true reverence of God.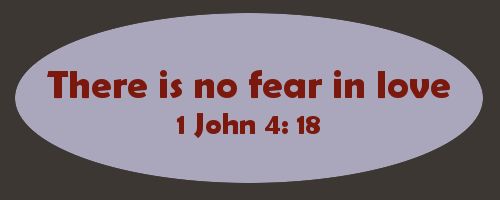 If there is no fear in our love of God then we must learn how to love our Lord God Almighty.
The way to love God has 4 components:
(all 4 components must be put into practice in order for us to truly love God)
1. Love God with all your heart - with all your emotions.
2. Love God with all your soul - spiritually speaking, including all your motives and morals/beliefs.
3. Love God with all your strength - with all your actions.
4. Love God with all your mind - with all your thoughts.
Since we know that "God loved us first" (1 John 4:19), that "God loves us so much that he gave us eternal life" (John 3:16) and that "He will never leave us nor forsake us" (Hebrews 13:5) means that we should fear nothing.
Now, this does NOT mean that we will have an easy life free from any difficulties - quite the contrary. In the Bible verses above it sounds very grim: "though the earth give way and the mountains fall into the heart of the sea" but we have nothing to worry about. It will be possible to persevere these sufferings because God is our refuge and strength!
Love God with all your heart, mind, soul and strength and you will notice that fear will cease to control you. You will still experience hardships, but draw on God's strength and you will be able to endure whatever comes your way.
Other helpful posts:
Comforting Green Pastures & Quiet Waters
Encouragement vs Admonishment
15 Tips - When a Loved One is in the Hospital
Taking Care of Your Family
Copyright, Permissions& Disclaimer

Shared with:
Over the Moon Linky Party
Thursday Favorite Things
Oh My Heartsie Girl's Wonderful Wednesday
Tuesdays with a Twist
You're the STAR
Friday Feature Linky Party
Pretty Pintastic Party
_____________________________________________________________________
Take Up The THANKFULNESS Challenge!
I challenge you to thank God for something everyday for one year! Either write it down in a diary OR share with us on a blog. If you have a blog & would like to share your THANKFULNESS posts with us, then please fill out this form:
365 Days of Being THANKFUL form - click HERE
and you will be added to the THANKFULNESS page.