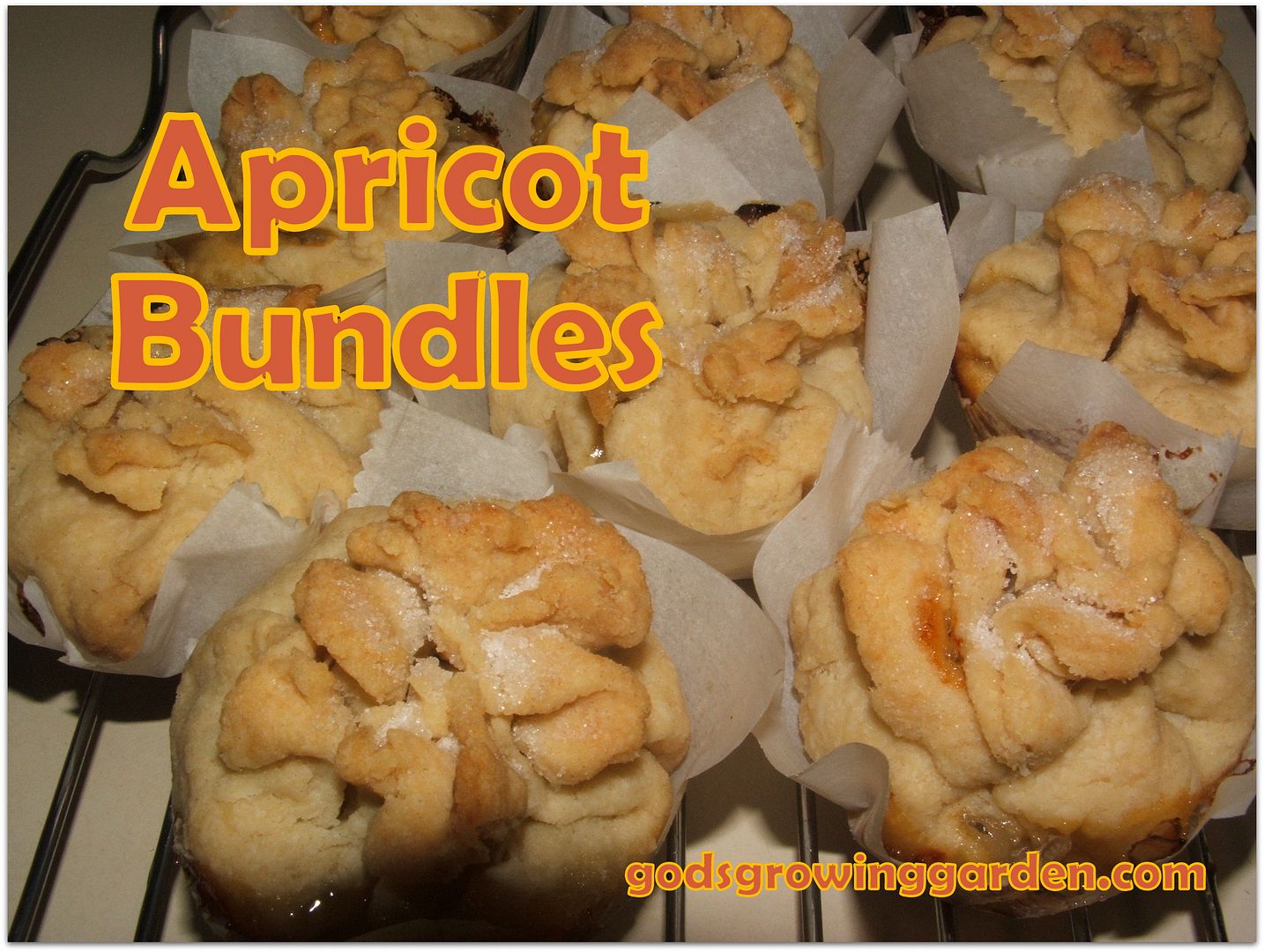 Apricot Bundles - Dessert RECIPE
I just love these little summer presents. These fresh apricots are bundled up in homemade pie crust pastry. You should enjoy making pies and pastries before deciding to tackle this recipe - it can be tedious (I enjoy every detailed second!)
.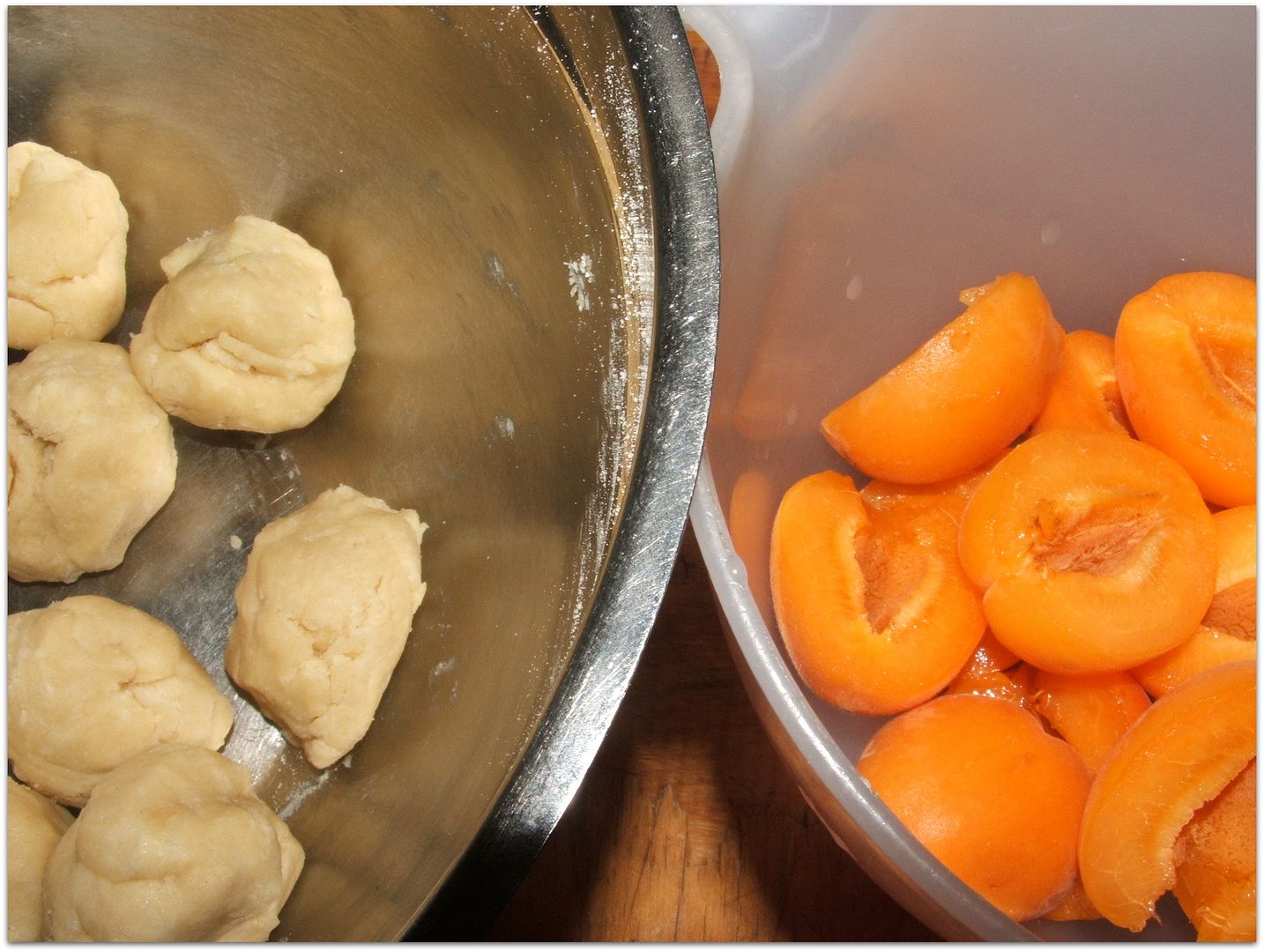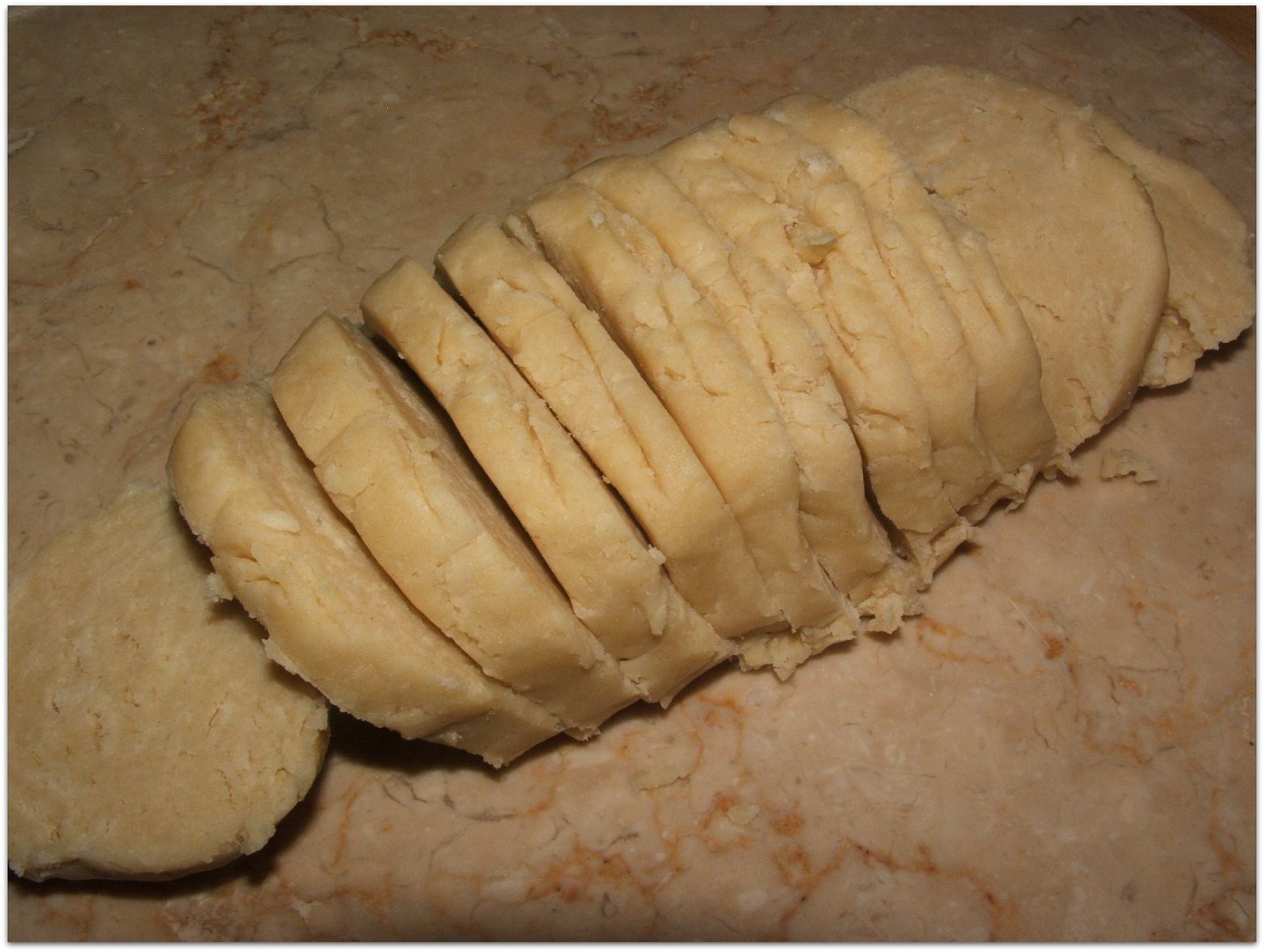 Printable Recipe
6 Apricots (washed & pitted)
sugar (2 teaspoons per "bundle" - there will be 12 bundles)
butter (1 dab per pastry - about 1/2 teaspoon)
vanilla sugar for sprinkling on top
Step 1:
Make my double pie crust recipe seen at the bottom of the "Making Pie Crust" post: click HERE to view pie crust post
Step 2:
Cut the pie pastry into 12 equal chunks (see picture above).
Step 3:
Take 1 chunk & roll out on a lightly floured surface.
Step 4:
Place half of one apricot (already washed & pitted) in the middle of the rolled out crust (see picture below) (the skin remains on and will bake down - you won't even know that it's in there)
Step 5:
Sprinkle 2 teaspoons of vanilla sugar in the middle of the apricot (where the pit was), dot with a bit of butter & then gently close up the pie crust around the plum like a little purse (see picture below).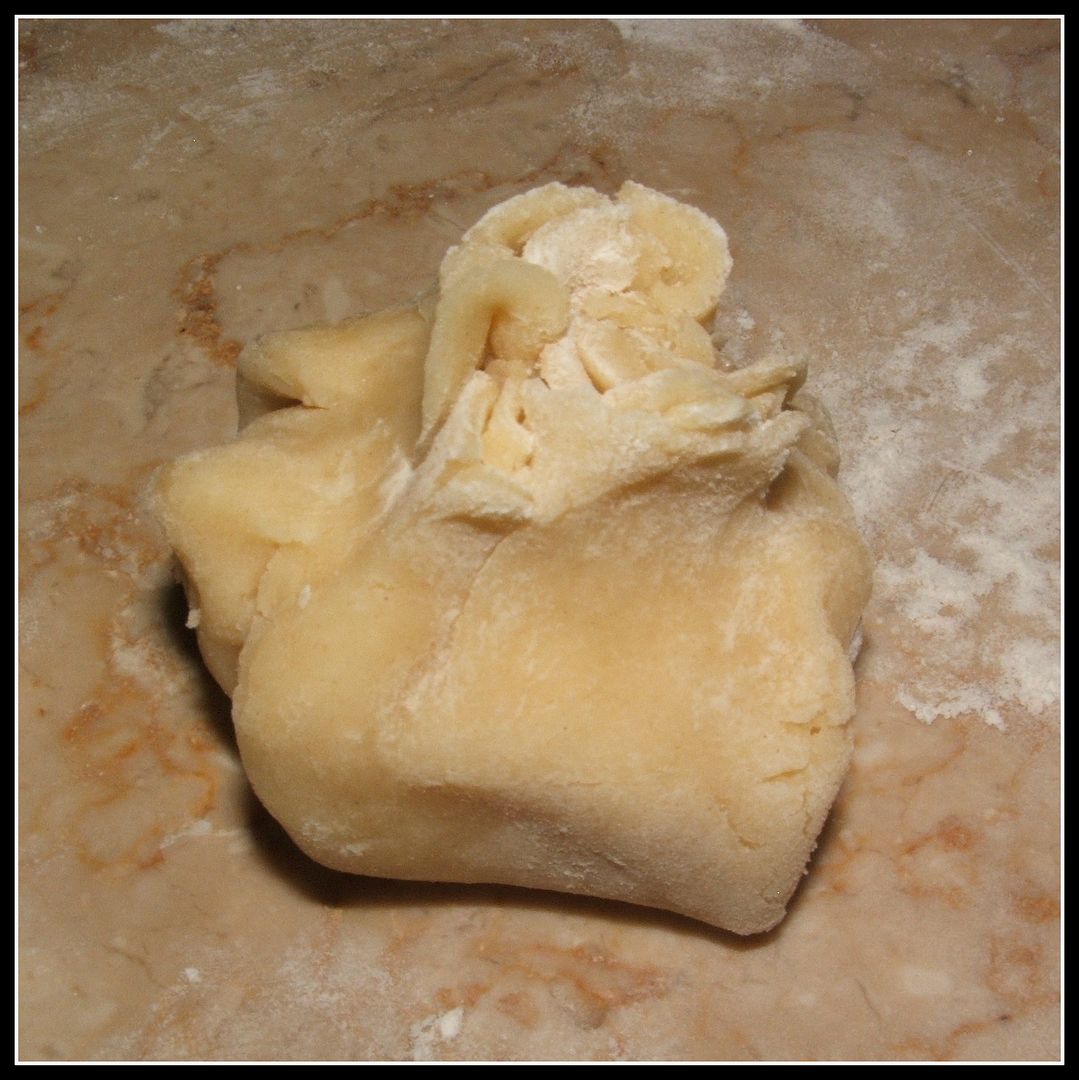 Step 6:
Line a muffin tin (line each space) with parchment paper (I cut it into smaller pieces). Place the "bundle" in the parchment lined muffin tin and repeat steps 3 to 5 until all apricot halves have been used up (there will be 12 Apricot Bundles total)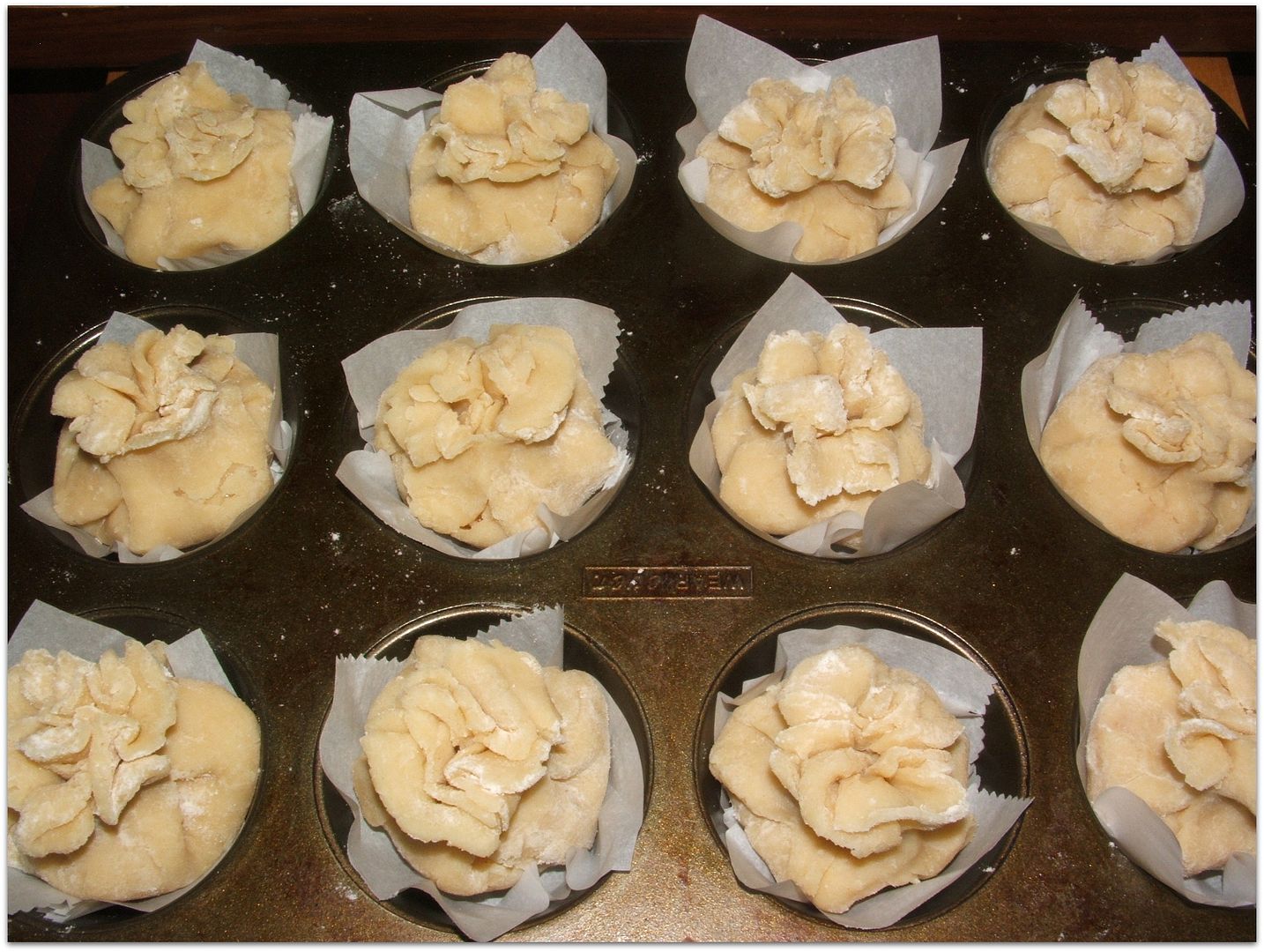 Step 7:
Sprinkle some vanilla sugar on top of each bundle.
Step 8:
Bake in a preheated 375 degree oven for 20 - 30 minutes or until desired brownness is achieved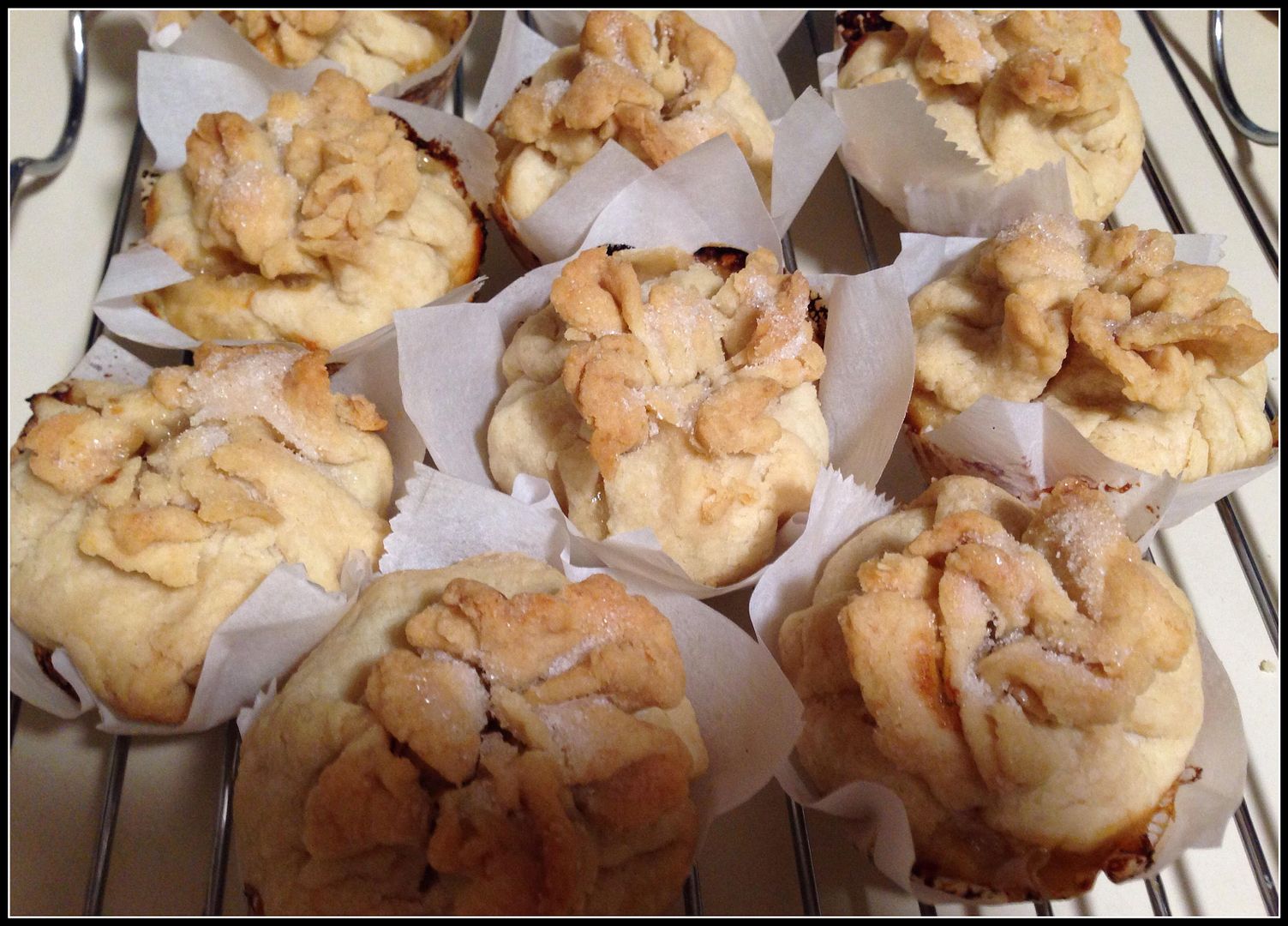 Step 9:
Remove from the oven and remove each bundle by lifting up on the parchment paper. Cool on a wire rack.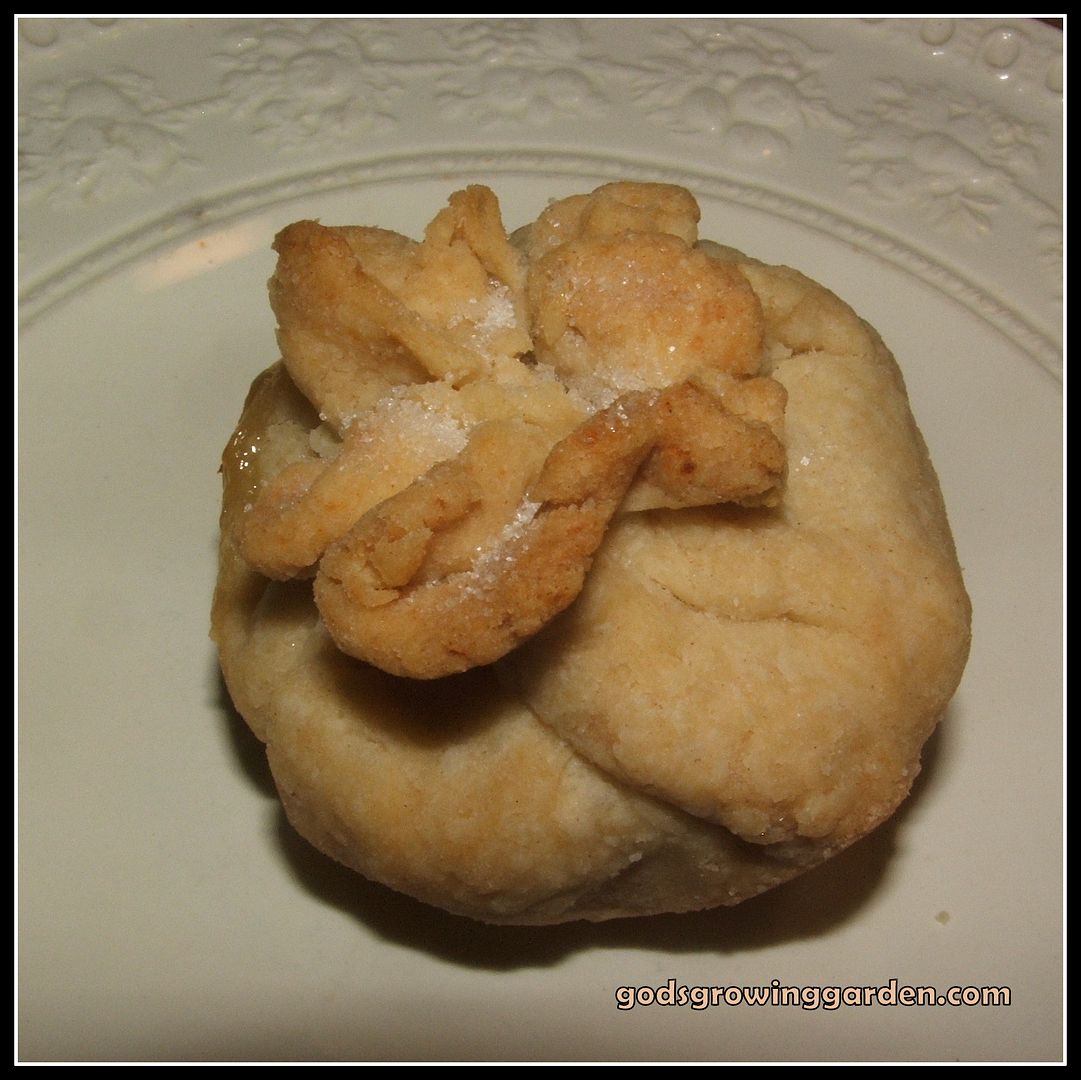 Serve & ENJOY!!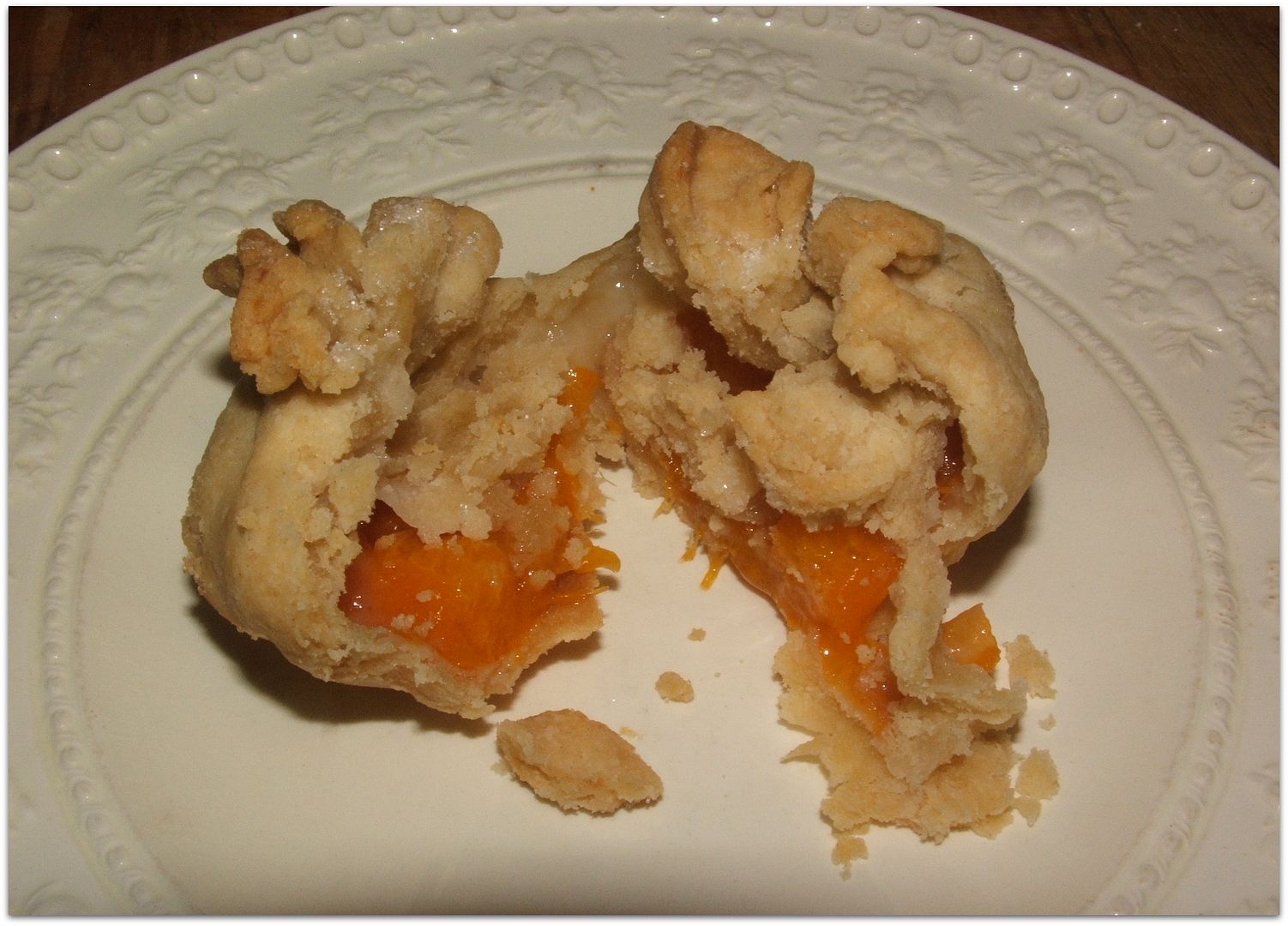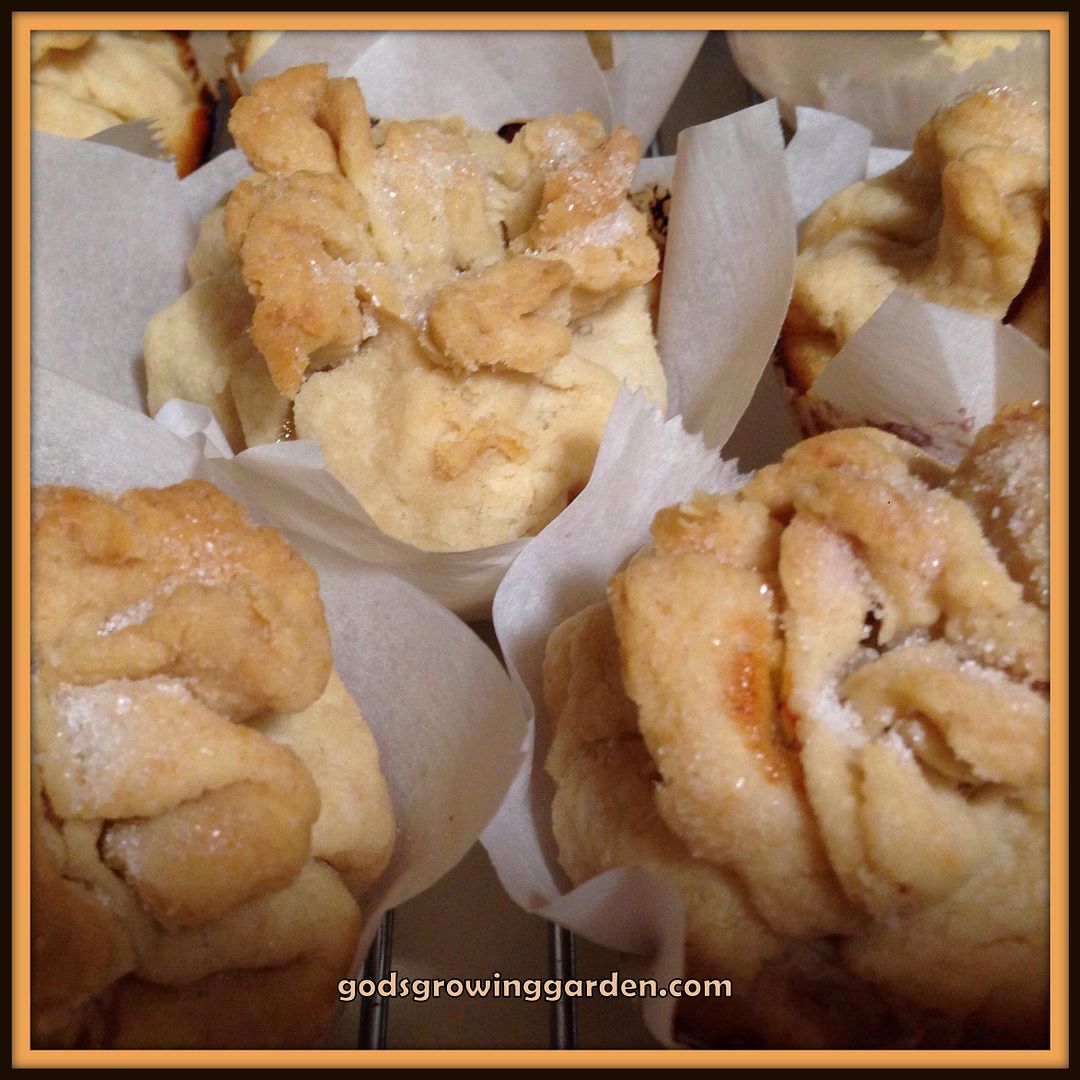 Shared with:
Friday Feature Linky Party
Thursday Favorite Things
Over the Moon Linky Party
Happiness is Homemade
Wonderful Wednesday Blog Hop
Oh My Heartsie Girls Wonderful Wednesday
Tuesdays with a Twist
Pin Junkie Pin Party
______________________________________________________________________
Grow your own!
Many wonderful garden products from

___________________________________________________________________

Are you in need of Online Counseling?
Professionally Licensed
Spiritually Informed
Readily Accessible


click logo image above
or
click
HERE
to view Faithful Counseling website
_____________________________________________________________________