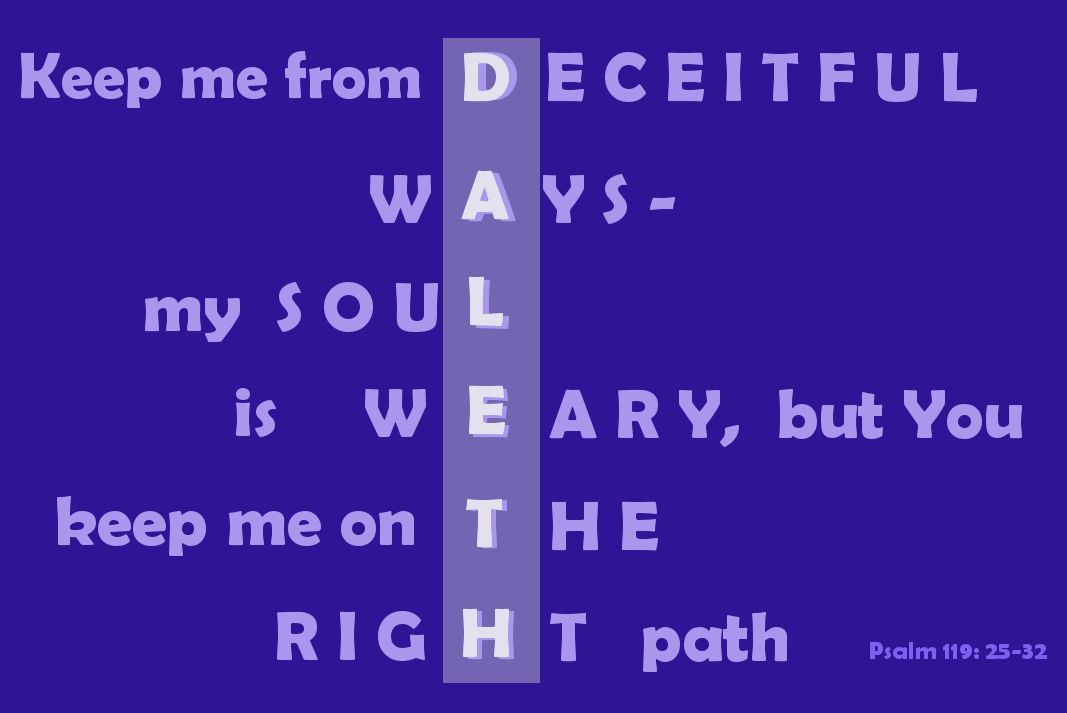 DALETH - Psalm 119:25-32
The longest chapter in the Bible is Psalm 119. If you turn to Psalm 119 in your Bible you will notice that there is a strange word every 8 verses. These "strange" words are the letters of the Hebrew alphabet. David wrote this chapter in an acrostic pattern and every letter of the alphabet is followed by 8 verses. It is a chapter full of praise and worship. I thought it would be fun to study Psalm 119 by summarizing each alphabetic section in an acrostic format.
I did not know anything about the Hebrew language, so I did a little research. The Hebrew language is written from the right to the left - opposite of the English language. There are 22 letters to the Hebrew alphabet. Today we continue studying with the fourth letter DALETH.
I am also NOT a poet, so I had to research what an acrostic pattern meant.
An Acrostic Poem - is a poem where certain letters in each line spell out a word or phrase.
Example below.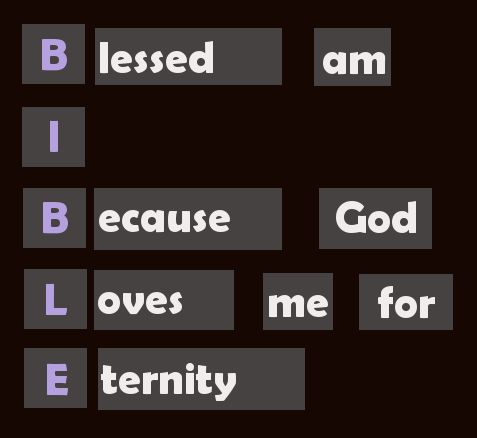 DALETH - Keep me from deceitful ways- my soul is weary, but You keep me on the right path.
This week we will be talking about the constant struggle between right and wrong/ good and bad. Our sinful nature is always fighting against our saved and righteous soul.
In these 8 verses that we are focusing on today we see that David's is also frustrated and exhausted with this struggle between right and wrong and staying on the right pathway (Following God). Numerous times King David says things like:
I am laid low in the dust (verse 25)
My soul is weary (verse 28)
Keep me from deceitful ways (verse 29)
Strengthen me according to your word (also verse 28)
Then, we will be free when we endure the frustration and continue to follow God and His Will (see verse below).
This struggle with sinful nature is best described in Romans (read the verses below)
.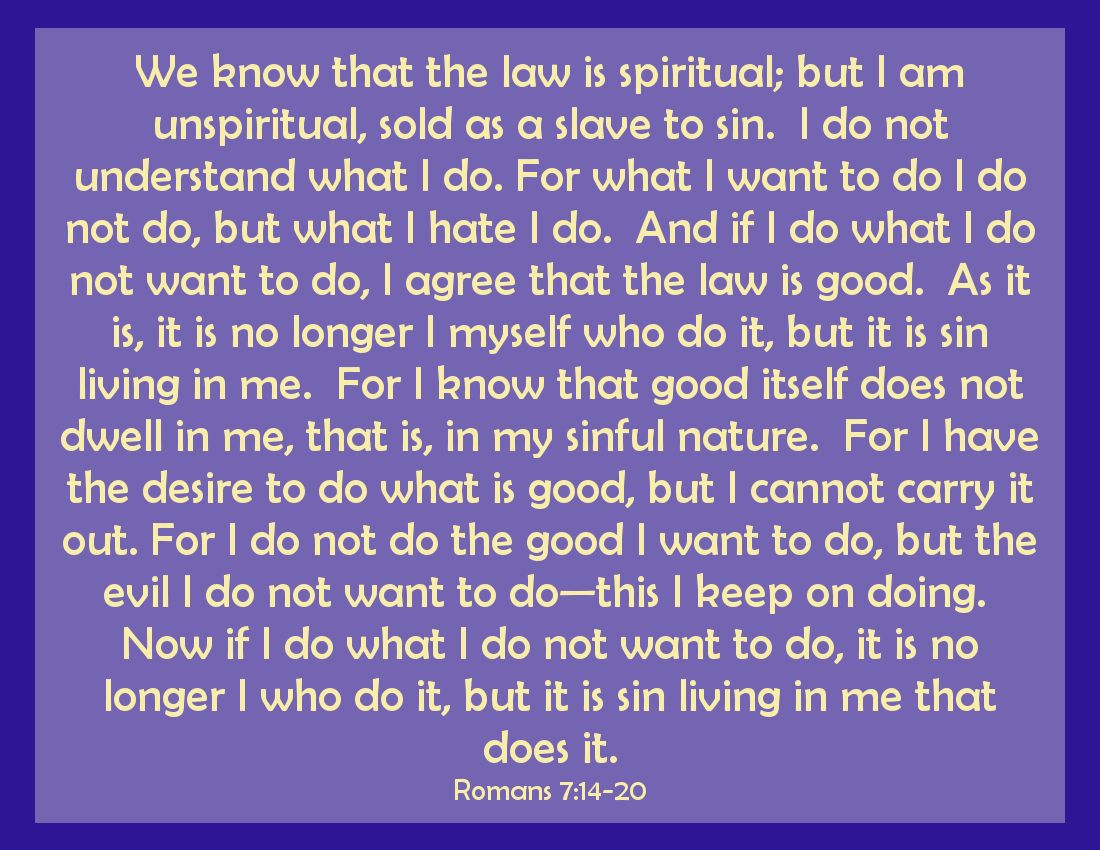 So often I will do something that I do not want to do or say something that I'm working on not saying and I say it or do it anyway! Sometimes I do or say something that I didn't even realize that I said or did and later come to recognize that that was the last thing that I wanted to say or do!
This dizzying frustration that comes with the struggle between right and wrong feels like the funny skit performed by Abbott and Costello - Listen to the YouTube video below and as your mind goes round and round in circles, try to insert "this thing that I do, I do not want to do it - but I keep on doing it anyway! For what I want to do I do not do, but what I hate I do"
Copyright, Permissions& Disclaimer

Shared with:
You're the STAR
Tuesdays with a Twist
Pin Junkie Pin Party
Wonderful Wednesday Blog Hop
Thursday Favorite Things
_____________________________________________________________________
Take Up The THANKFULNESS Challenge!
I challenge you to thank God for something everyday for one year! Either write it down in a diary OR share with us on a blog. If you have a blog & would like to share your THANKFULNESS posts with us, then please fill out this form:
365 Days of Being THANKFUL form - click HERE
and you will be added to the THANKFULNESS page.