Lemon Asparagus Chicken
I created this recipe many years ago and it has become a Springtime favorite. I like to serve this with rice & a side salad - fresh & Spring-like!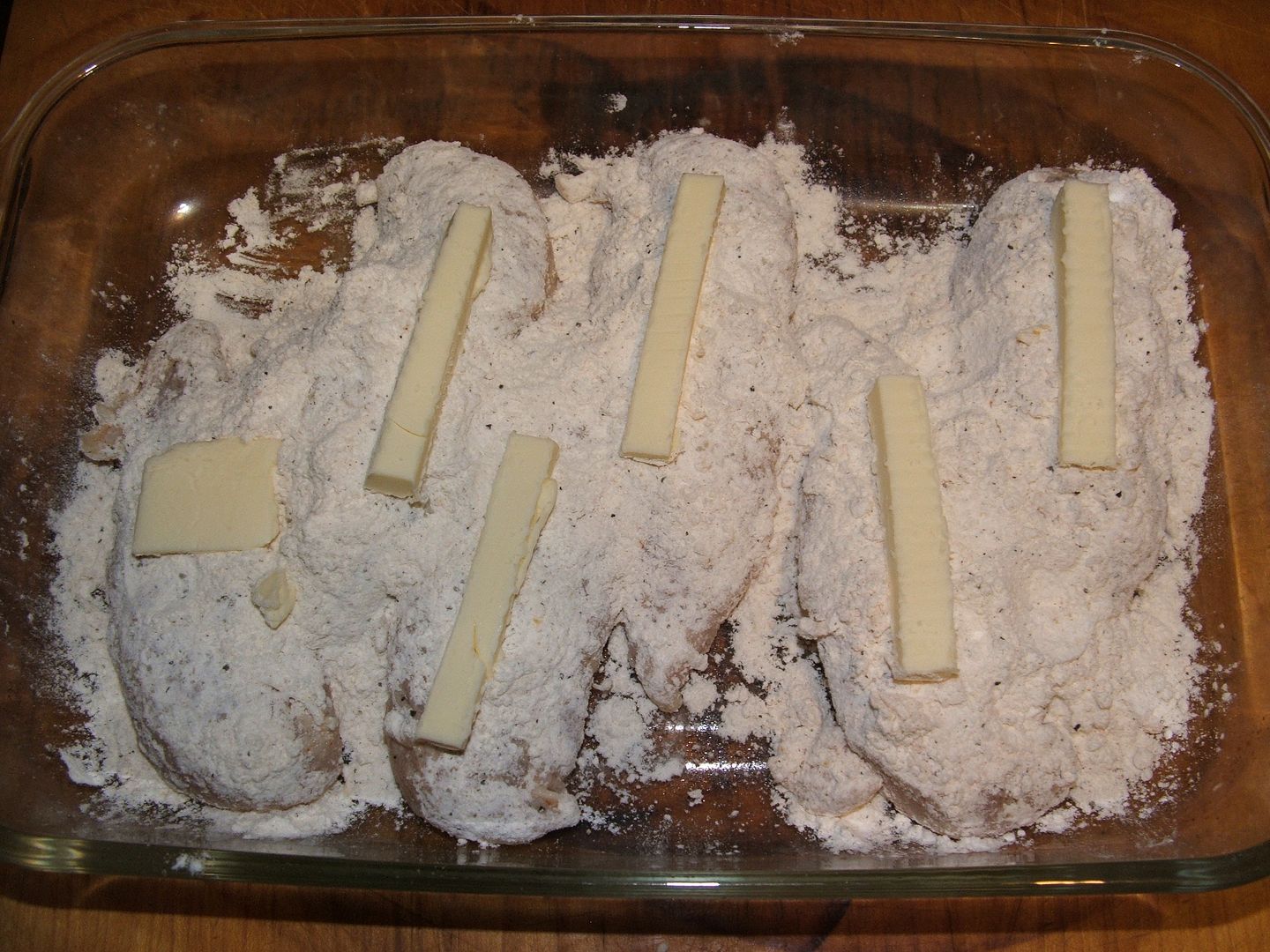 Printable Recipe
Zest Oven Baked Chicken
6 to 8 chicken tenderloins
1/4 teaspoon ground black pepper
1/8+ teaspoon cayenne pepper (or Indian Red Chili pepper)
In a medium size bowl - combine the flour, salt, zest & both peppers. Rinse each piece of chicken & while they are still moist - "dredge" or cover with the flour mixture (see the picture above on the left - 1 piece of chicken has been covered & the other is still moist waiting to be covered). Continue until all of the chicken pieces have been covered. Place the flour covered chicken pieces in a buttered/sprayed Pyrex baking dish. Cut the 1/4 cup butter in half & place half of that butter aside to use later. Place a chunk of butter on each slice of chicken (see the picture on the right above). Bake in a preheated 425 degrees for 20 minutes on one side. Flip each piece of chicken, place the remaining butter on the other side (a little chunk on each piece of chicken) & bake for another 20 to 25 minutes on the other side or until desired color is achieved.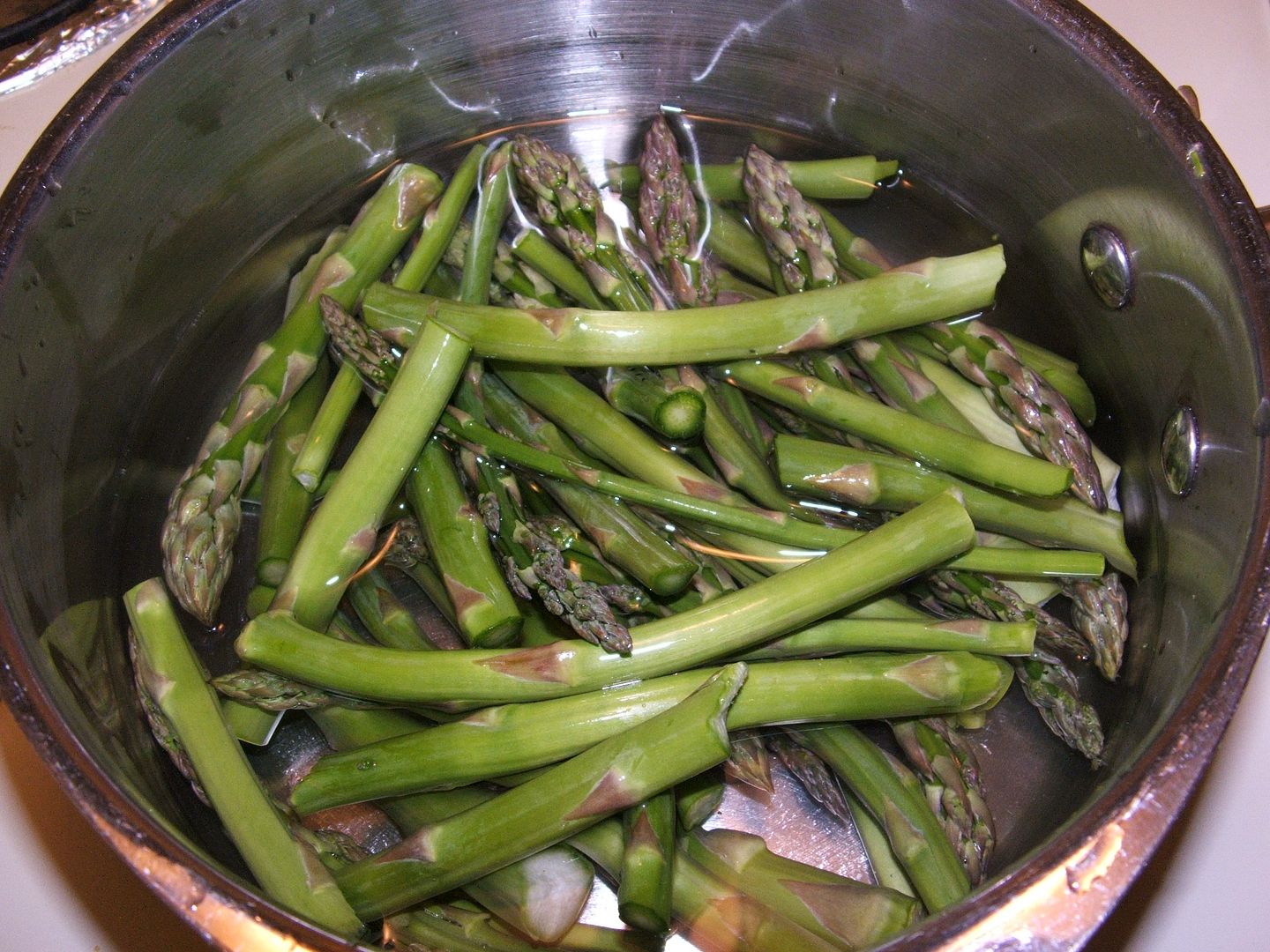 10 to 20 stalks of asparagus
Wash & prepare the asparagus. Cook or sauté until desired "doneness" is achieved. NOTE: Make sure to do this when the chicken has been flipped - during the second 20 minutes - this way the Lemon sauce & the asparagus should be finished just as the chicken is removed from the oven so that all 3 layers will be hot when you are assembling each dish.
Lemon White Sauce
Melt butter & add flour - stirring constantly - once the flour has been incorporated into the butter slowly whisk in the milk. It will look a little clumpy & will resemble the left picture below. Continue stirring over medium heat & don't worry - as it thickens the clumps will disappear. Bring to a boil & boil for 1 minute (it should be thickened by now). Add the lemon juice, salt & pepper while constantly stirring - It should be silky smooth & delicious. Remove from heat & continue to assembly.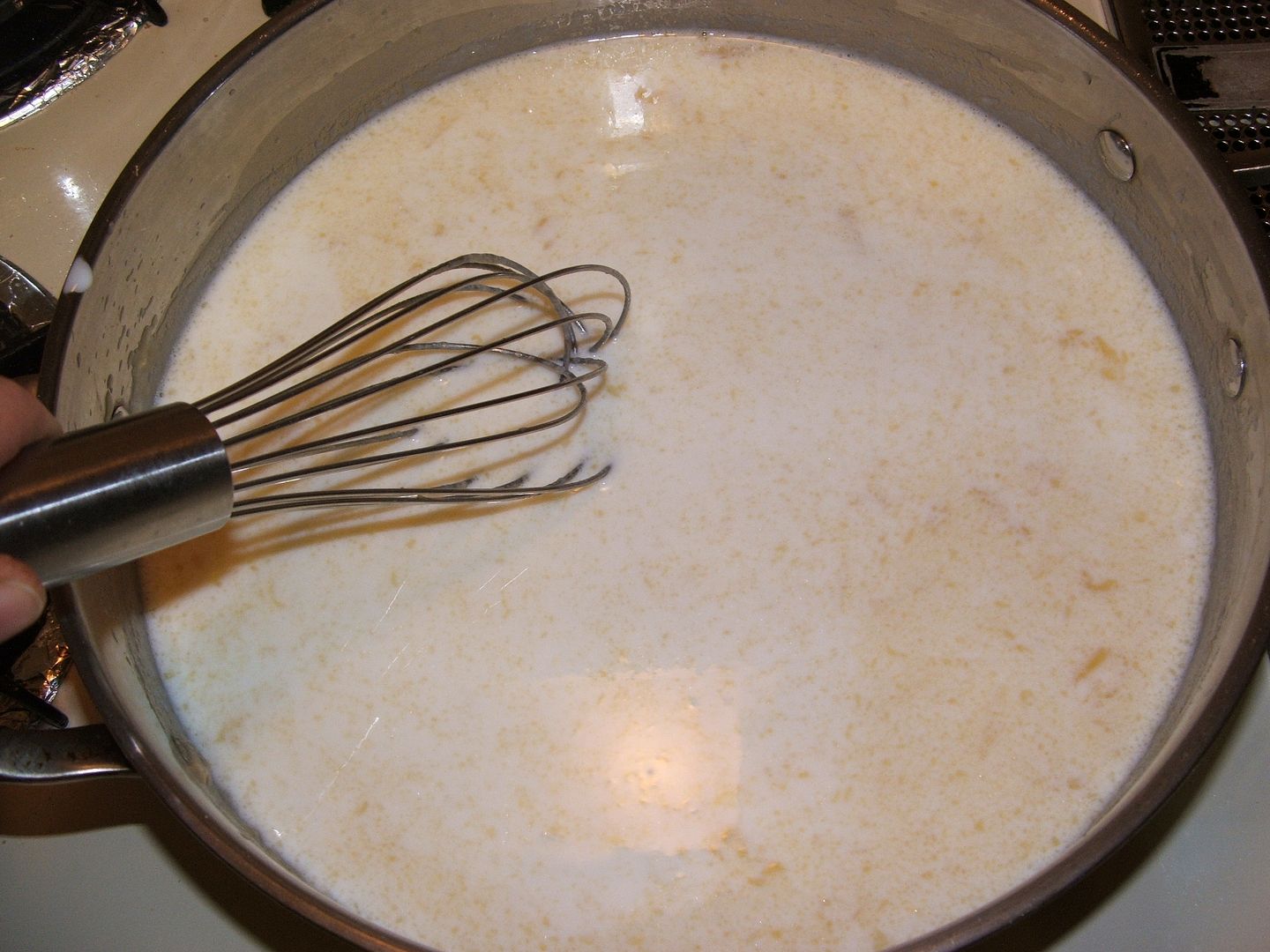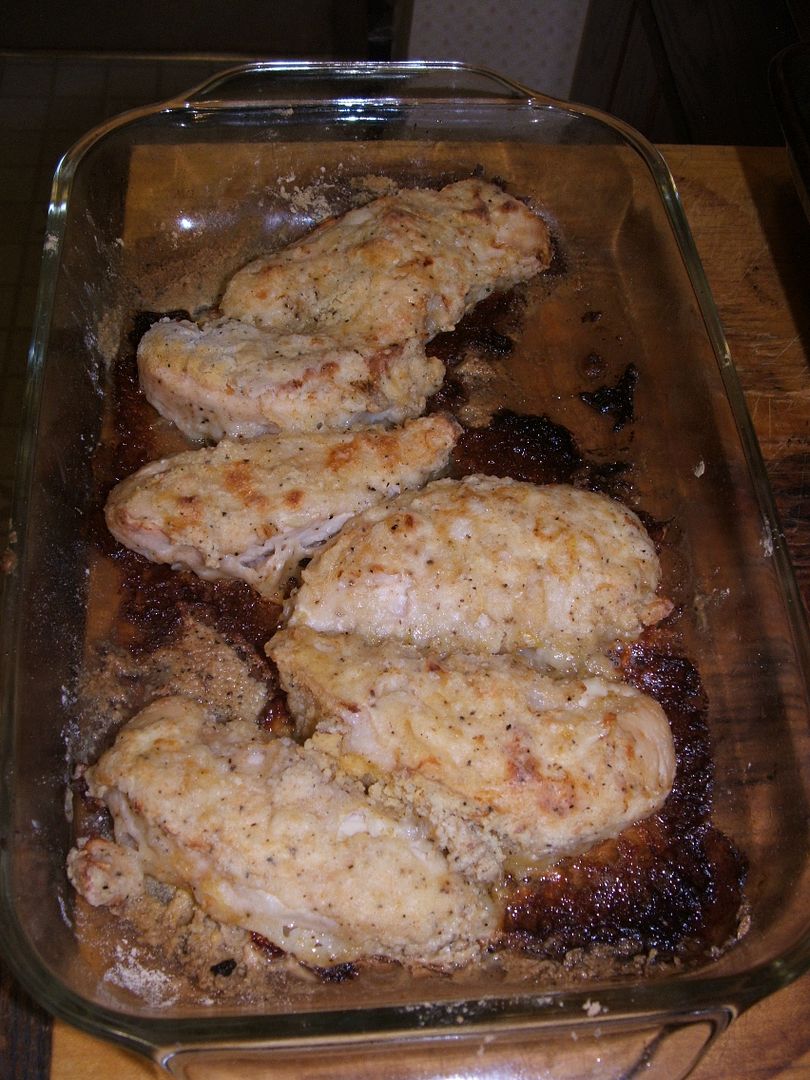 Assemble
1. Place the desired number of chicken pieces on each plate (see first picture below)
2. Nicely place a few stalks of cooked asparagus on top of the chicken (see second picture below)
3. Pour the desired amount of Lemon White sauce on top of the asparagus & chicken (the sauce is good on rice also!!) (see third picture below).
4. Serve immediately & ENJOY!!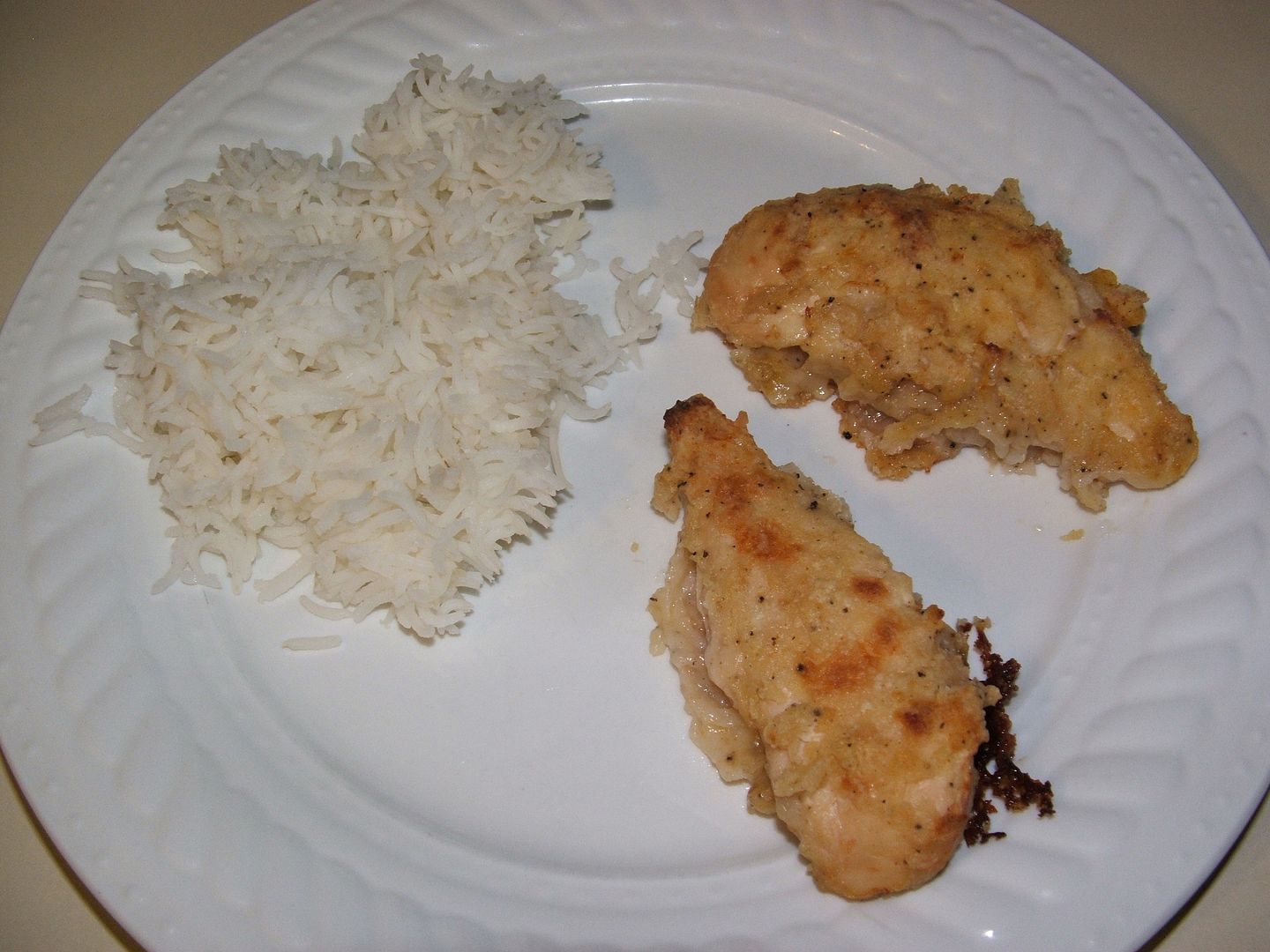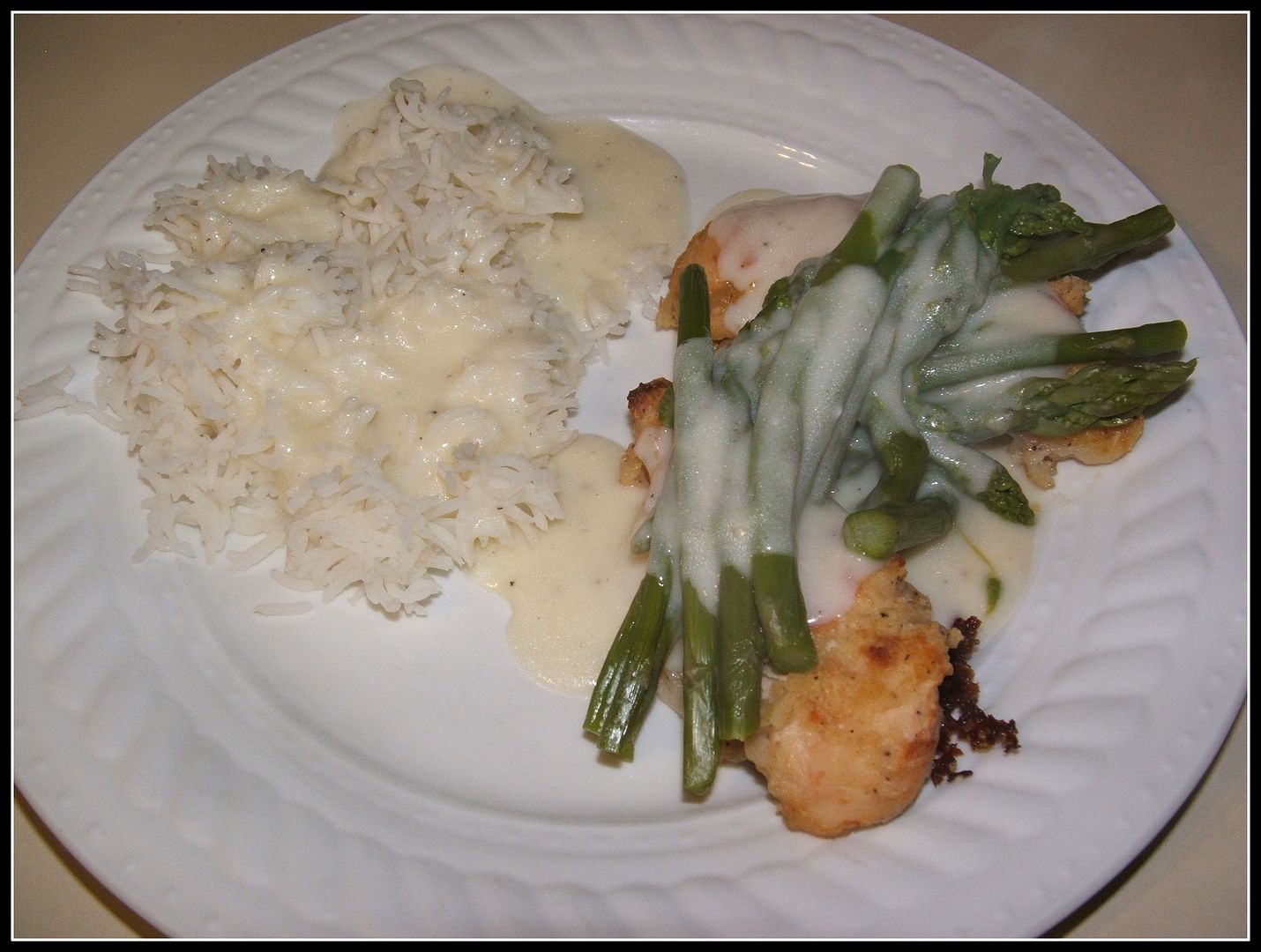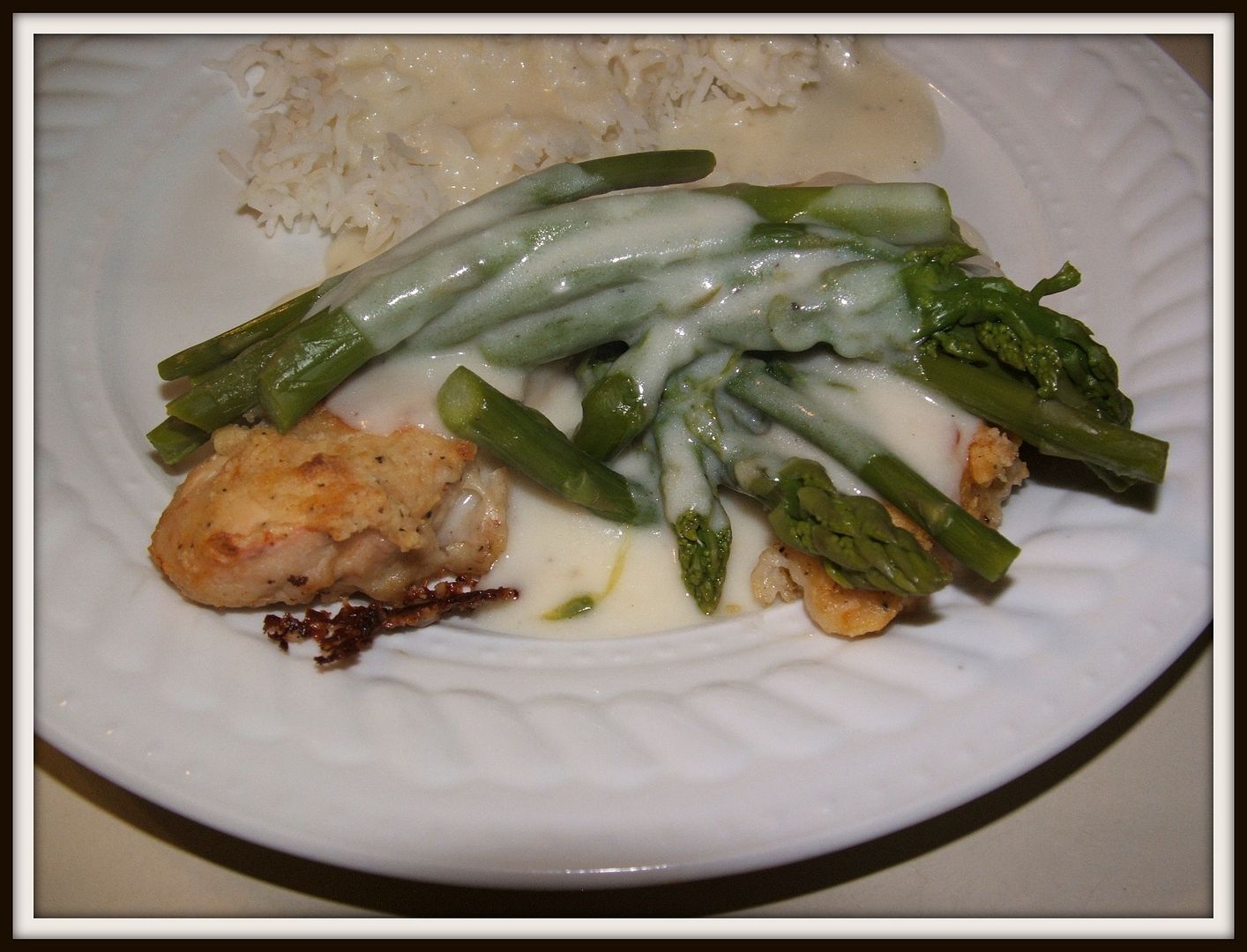 Featured on:
Weekly Thankfulness & Growth Report #67
Linked to:
HomeAcre Hop
Good Taste Tuesday
_____________________________________________________________________________________
Your monthly ad could be here! Click the button to see how