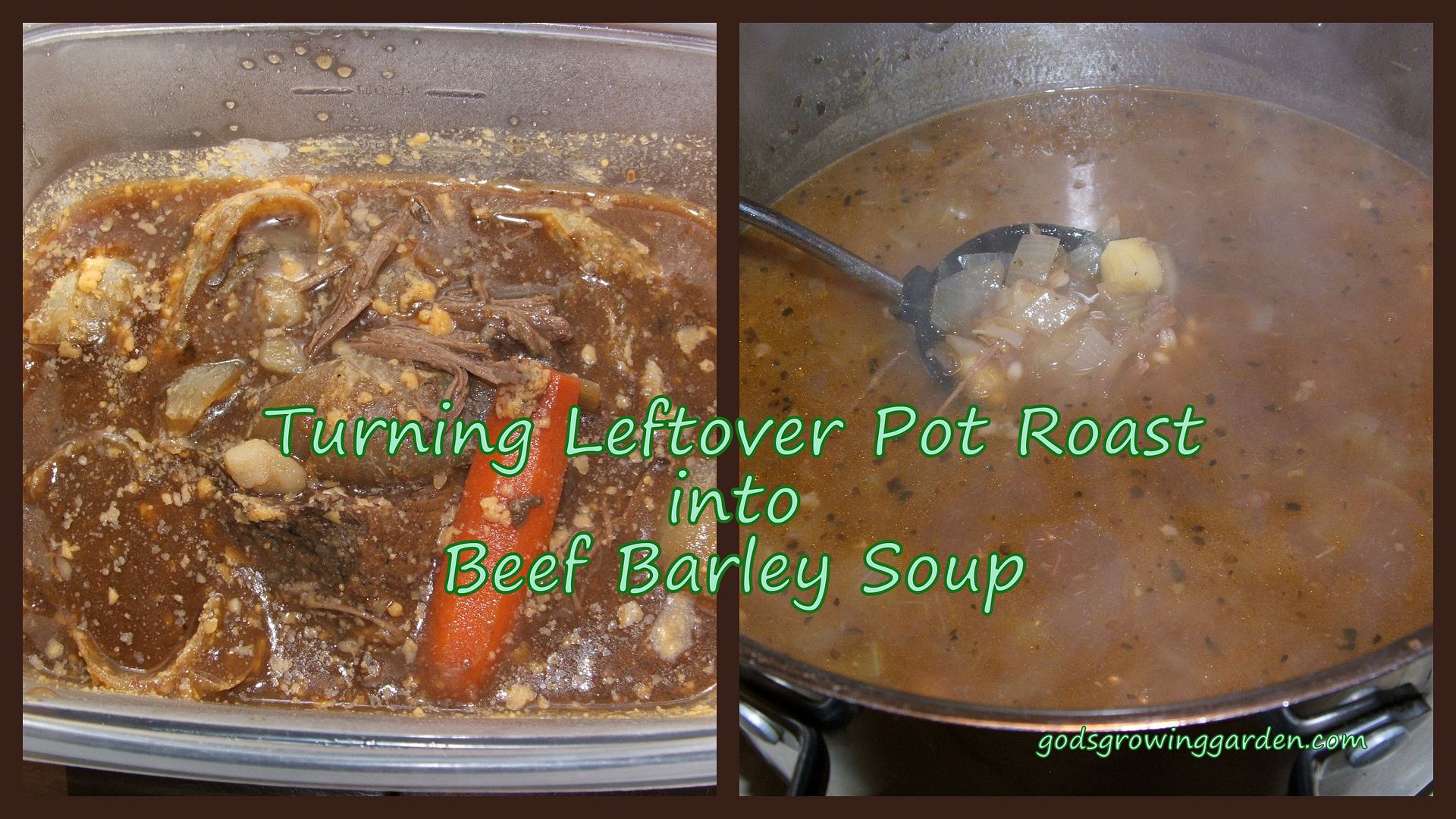 Turning Leftover Pot Roast into Beef Barley Soup
"Leftover" Pot Roast usually remains leftover in the fridge until it spoils. Pot Roast is delicious but not day after day after day. This is a great way to use that unwanted food and turn it into something that everyone in your household will want to eat.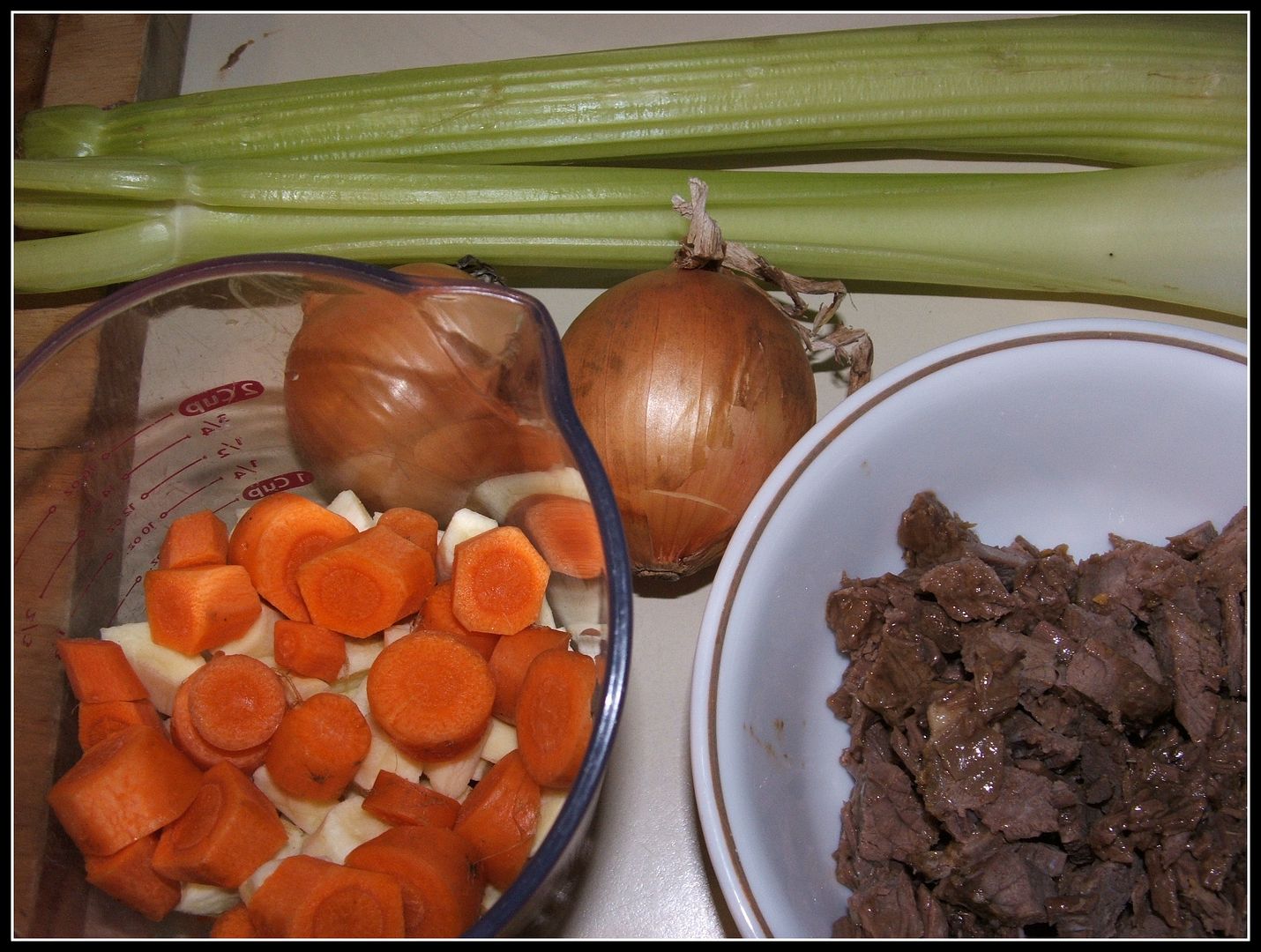 2 1/2 cups leftover gravy, onions, potatoes, carrots (from the roast) (after blending)
1 cup chopped leftover beef
2 small onions (peeled & chopped)
2 stalks celery (washed & chopped)
1 1/2 cups chopped carrots & parsnips (peeled first)
olive oil or butter for sautéing
cayenne pepper to taste (optional)
1/2 cup pearled barley
Begin by removing the beef from the leftover carrots, potatoes, onions, gravy & whatever else you add into your roast beef. Chop the leftover beef (I realize that you won't always have 1 cup of beef leftover - but it's OK if sometimes there is more beef or a little less than a cup). Now, puree (in a blender) the leftover gravy, carrots, potatoes, onions & water until everything is liquid (here again - I realize that you won't always have 2 1/2 cups of leftover gravy, carrots, potatoes, onions from the pot roast - so just measure the leftover portion & add 1 more cup of water than that amount. For example: if you have 4 cups of leftover liquid puree then add 5 cups of water). Set that aside.
Prepare all of the vegetables as listed above. In a large stock pot sauté all of the vegetables for about 3 minutes in a little olive oil (or butter). Now add in the liquid from the previous step. Add the spices. Bring to boil & boil for about 10 minutes before adding the pearled barley. Add the chopped beef. Lower the heat & simmer until the barely is cooked to your desired "doneness" (I like my barley a little chewy & al dente).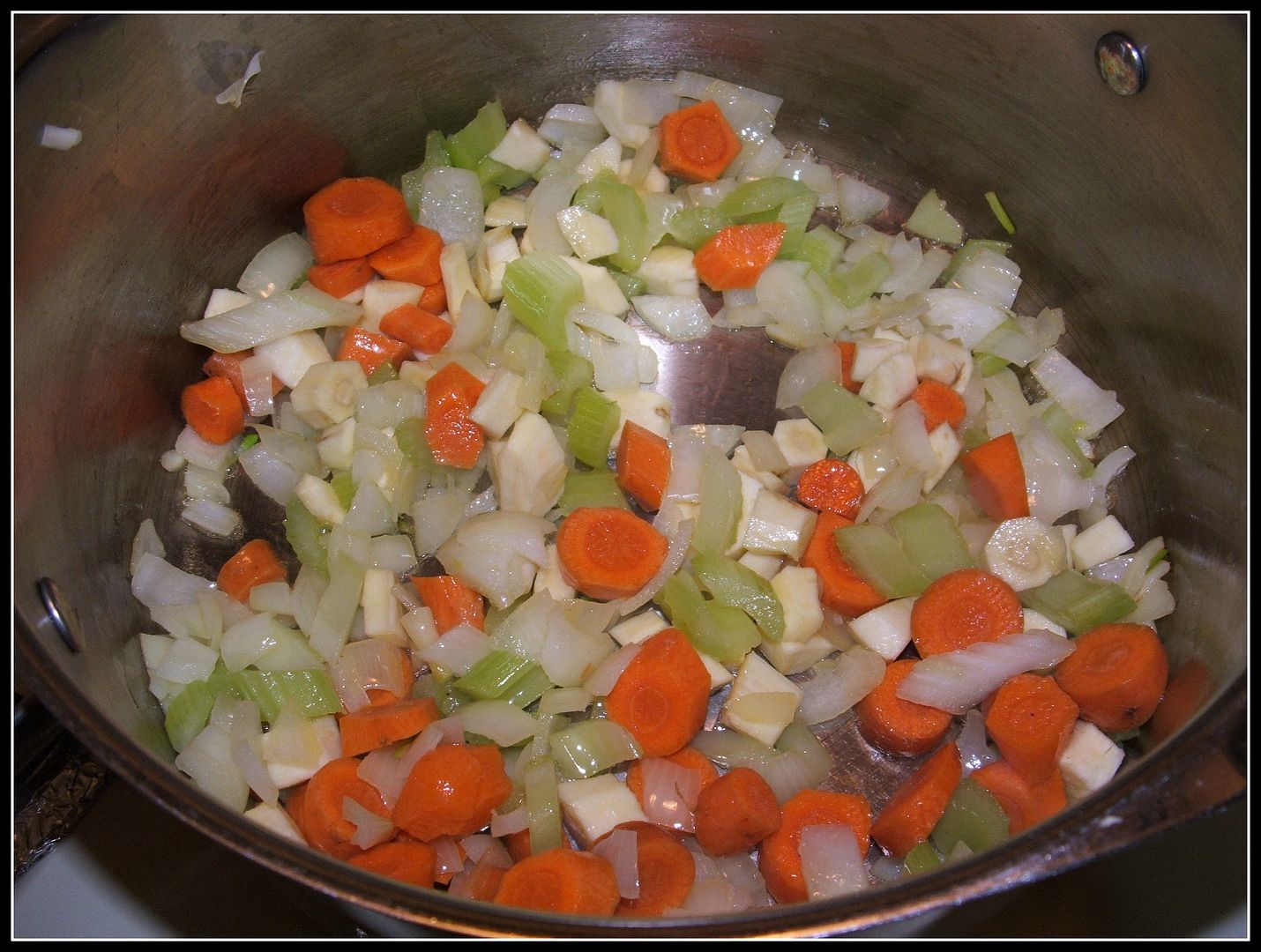 Remove from heat, serve immediately & ENJOY!!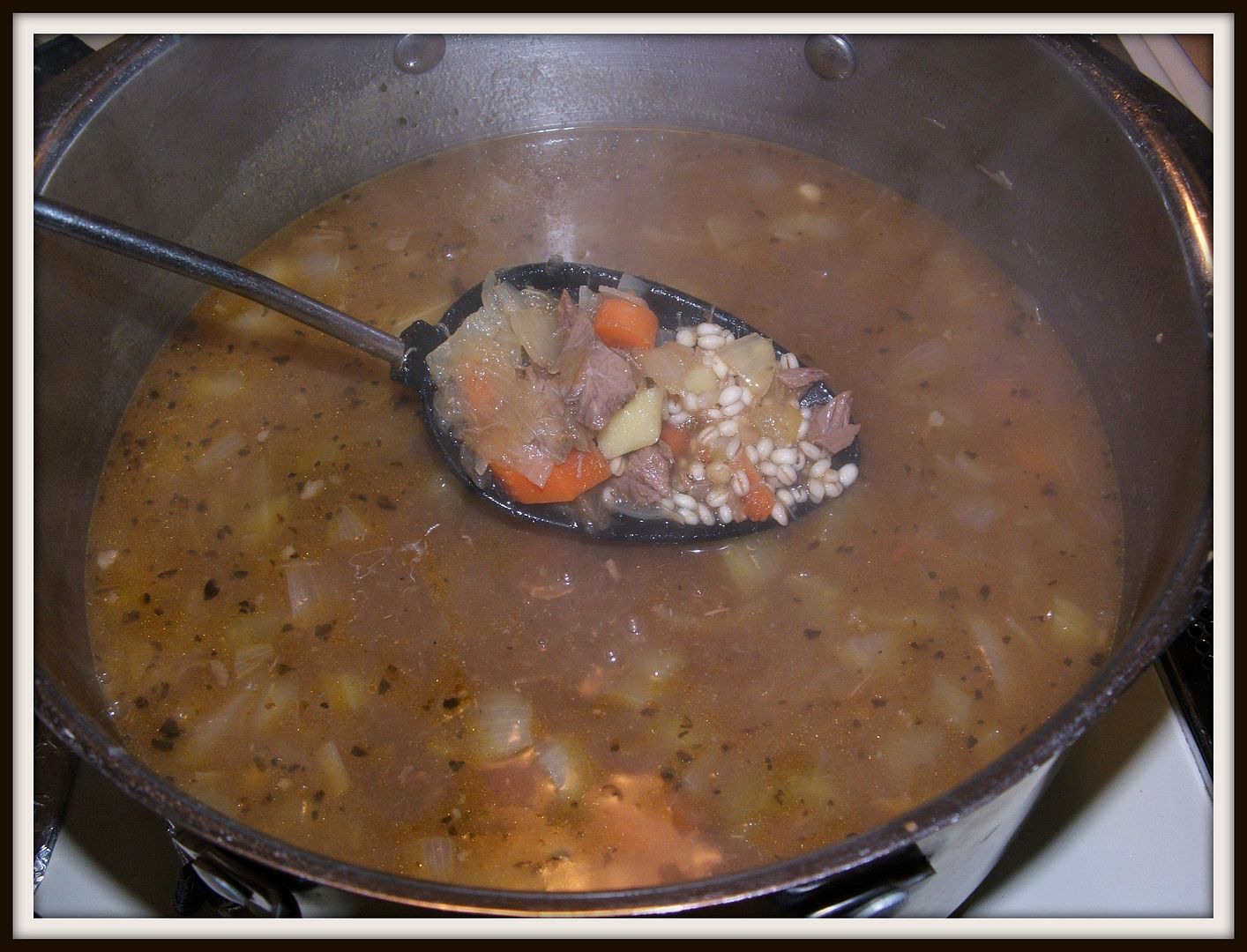 Copyright, Permissions & Disclaimer

Linked to:
Fun Friday
Domesblissity
________________________________________________________________________________________
Please checkout this month's wonderful Sponsor!!