Triple Tomato Tragedy
Every year, for about 15 years now, my husband & I have started our tomato plants from seed in our recycled paper pots (click HERE to view "Newspaper Pot Maker"). I have always taken pride in my healthy, organic tomato plants and each year I always try to grow a few different varieties (click HERE to view "Three Unique Tomato Varieties"). This year however, a Triple Tomato Tragedy has occurred:
Tomato Tragedy #1

- If you recall, last year we built a Hoop House (click HERE to view "Building a Backyard Hoop House") and we built this to replace our "toy" greenhouse (click HERE to view "Harbor Freight Greenhouse WARNING"). Well, I placed my tender tomato plants in our hoop house and they were thriving! - Unfortunately we had an early unexpected warm day (about 85 degrees) early in May and the Hoop House acted as a magnifying glass, therefore scorching my plants!!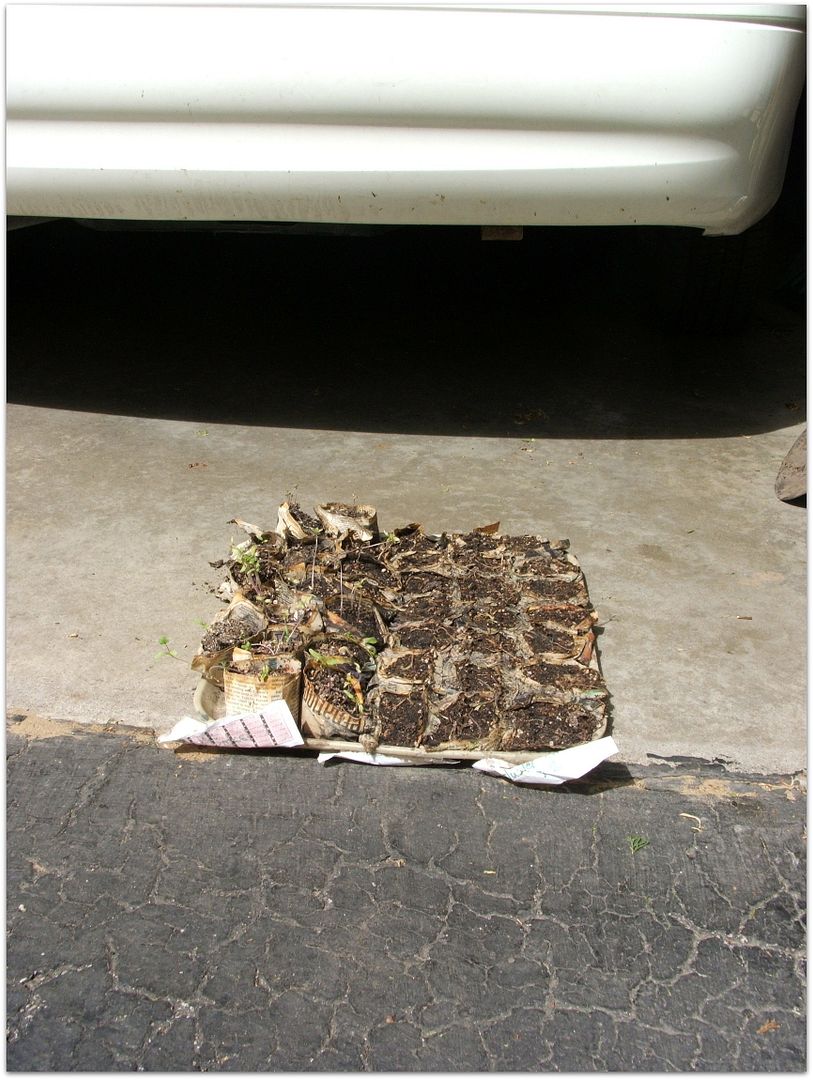 Tomato Tragedy #2

- I was able to save about 1/2 of my plants from the previous tragedy and I was nursing them back to full health. They had been in the shade now for a few days and the healthy new green growth was just starting to appear so I decided that they needed a few hours of Spring sun. The best sunny part of the yard at that time of the day happened to be the edge of the driveway - knowing that we were NOT going anywhere the rest of the day I decided to place the flats of recuperating tomatoes there........on the edge of the driveway. Well, about an hour later my husband decided to mow the lawn and had to back the car out of the garage in order to use the riding mower. He walked to the back of the car and proceeded to remove the blower from the top of the trunk (the tomato plants were right there! - He had to have seen them!!). You can see by the pictures that he did indeed run over our tomato plants. I have to say that it was equally both of our fault - me for placing them in the driveway and him for not knowing what is behind (isn't that rule number 1 when backing up in any vehicle?).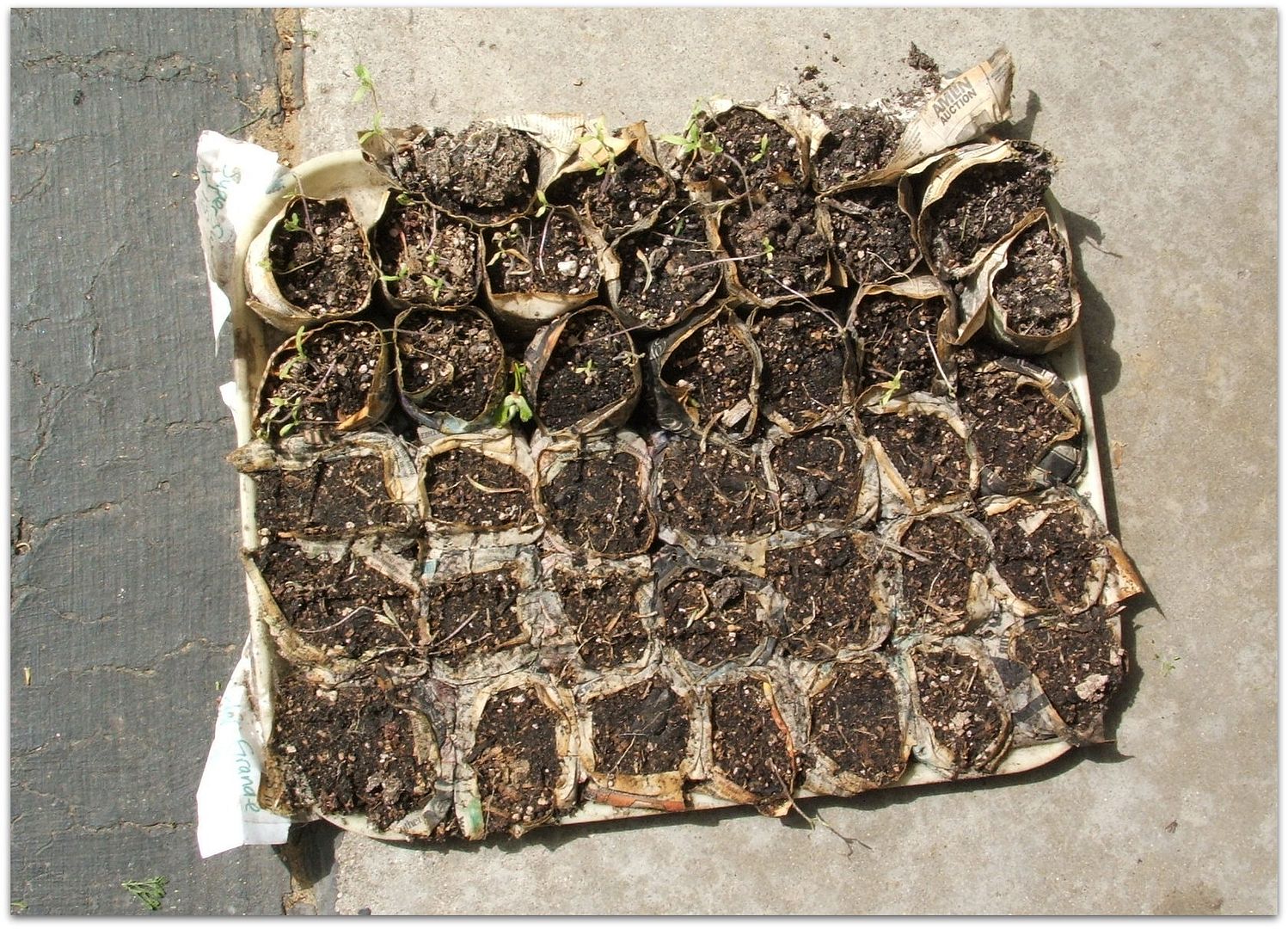 Tomato Tragedy #3

- Finally and lastly - the squirrels!!! Even after all of this I was still able to salvage about 20 tomato plants.........but then the squirrels found them! This year the squirrels seem to have misplaced their prized acorn from last years harvest because they are digging holes in every part of the yard - including the remaining 20 tomato plants. All are ruined.
This will be the first year in over a decade that we will have to buy our tomato plants!!

Linked to:
Photo Friday
Humble Bumble
_____________________________________________________________________________________
Your monthly ad could be here! Click the button to see how