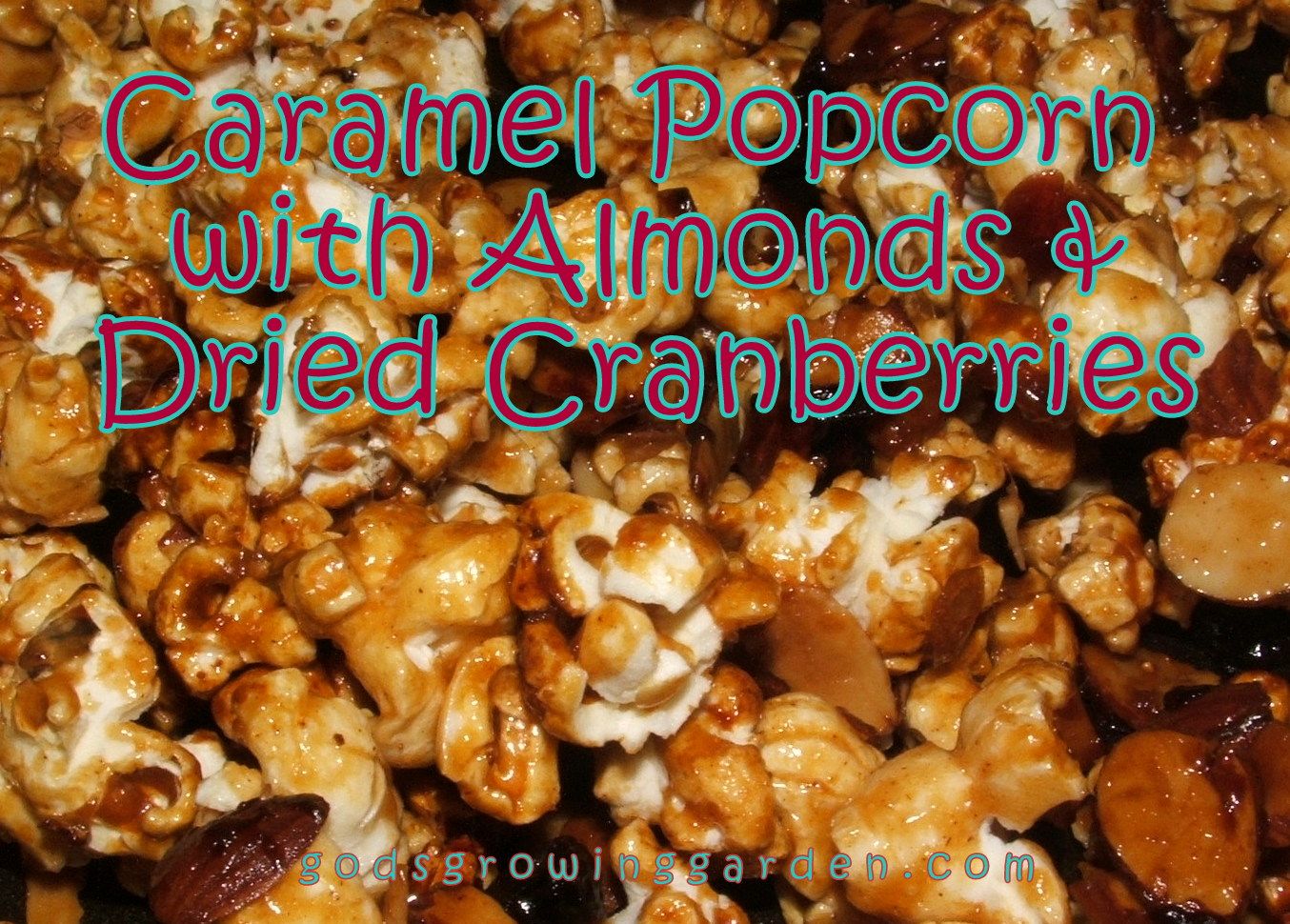 Caramel Popcorn with Almonds & Dried Cranberries
This is a tasty twist on the regular caramel-corn - I have added some cinnamon, almonds & dried cranberries!!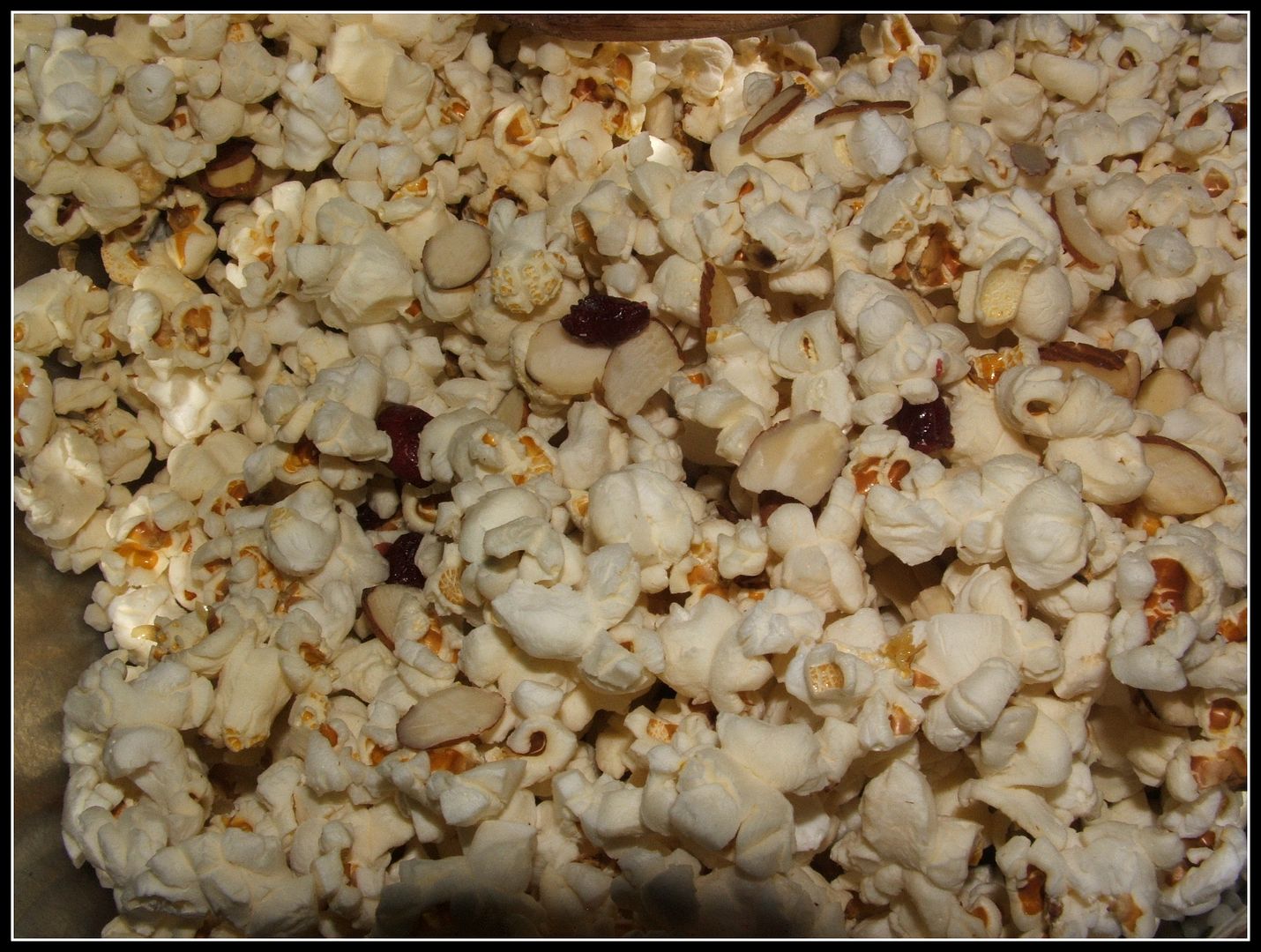 3 quarts (or 12 cups) of plain popcorn (already popped)
1/2 teaspoon ground cinnamon
1/2 cup dried cranberries
First step is to pop your plain popcorn (use a hot-air popper or pop in a heavy kettle on the stove - I would not suggest using microwave popcorn because of the oils used give it a funky flavor - not to mention how unhealthy they are for you - my opinion).
In a medium saucepan bring the butter, sugar & corn syrup to a low boil for 3 to 5 minutes (stirring all the time). Remove the pan from the heat and add in the vanilla, baking soda & cinnamon - mix well & you will notice it bubble up - keep on stirring (see picture on the right below).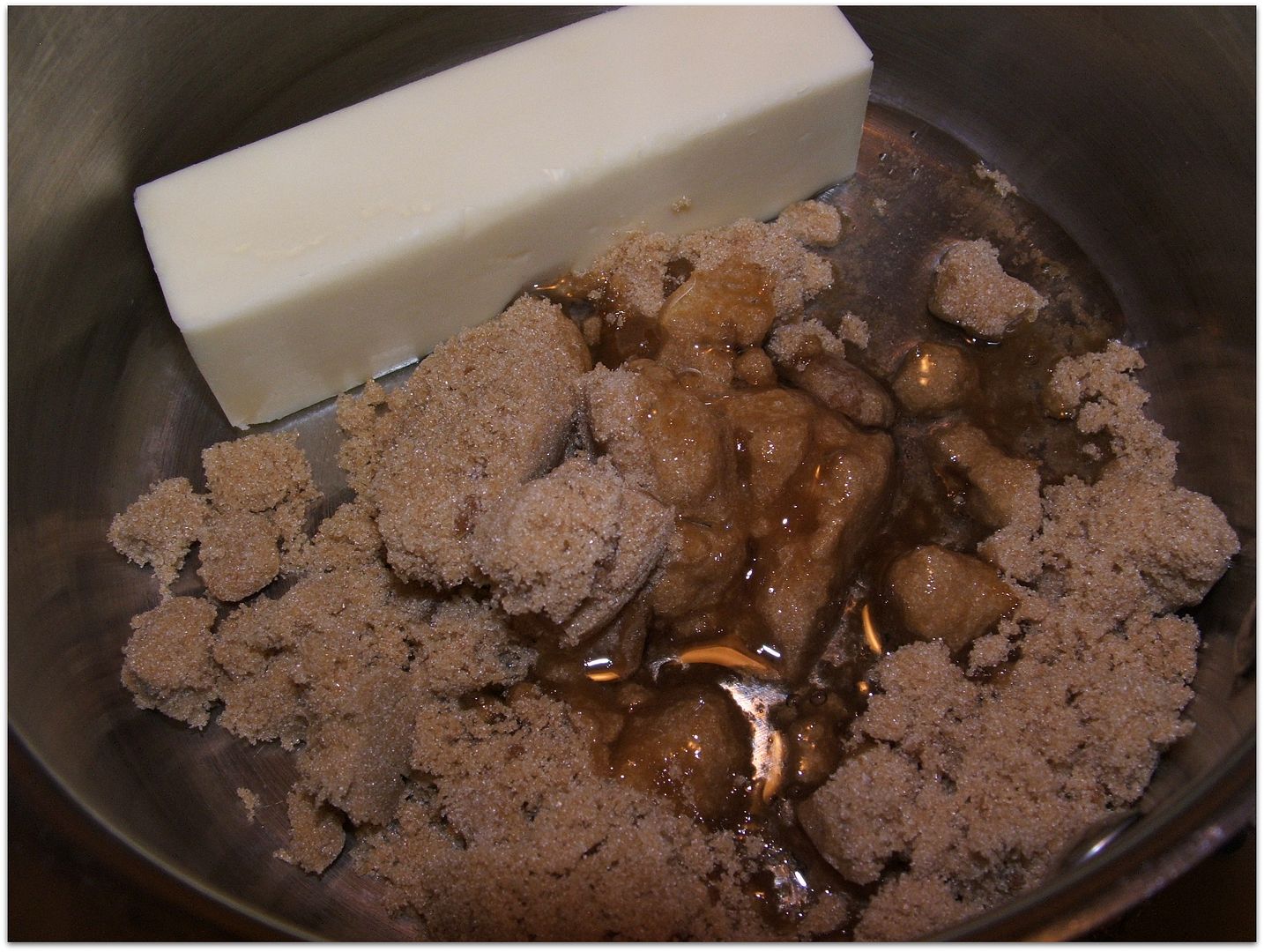 In a large mixing bowl stir together the plain popcorn & the almonds. Now pour the hot caramel liquid over the popcorn/almond mixture & stir until almost everything is covered with the buttery caramel (see next 2 pictures below).
Spread the caramel covered popcorn & almonds onto a cookie sheet (spray the cookie sheet first). Bake in a preheated 300 degree oven for 12 minutes - remove from the oven & stir the corn around a little and add the dried cranberries. Return to the oven and bake for another 5 minutes. NOTE - if you add the cranberries at the beginning they will become as hard as a pebble!
Allow to cool & serve!
IMPORTANT - Never leave the kitchen when the popcorn is in the oven!! - Perfectly delicious Caramel corn is literally only 30 seconds away from becoming Burned Dentist's Goldmine Corn!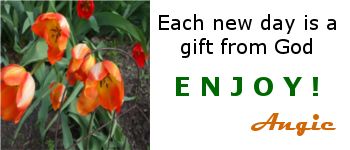 Linked to:
Weekend Retreat Link Party
Freedom Fridays
Serenity Saturday
Good Tips Tuesday
Turn it up Tuesdays
Adorned From Above
_________________________________________________________________
"Heidi's Wanderings"
Heidi has such a fun blog and a great sense of humor! This is how she describes herself & her blog:

"Quirky, eccentric, silly, yes these are all words that have been used to describe me. I have three cats who run my life. Really they do! Just read their guest posts on Sundays. I also love vintage clothes, accessories, okay, pretty much anything old. You can see some of the items I love in my etsy shop Real Gone Cat Clothes"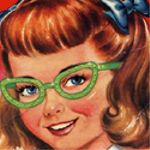 (Please click on the ad above)