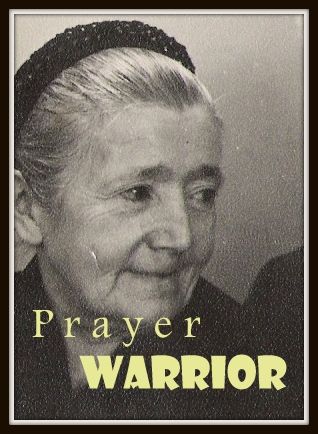 Prayer Warrior #3
What is a "Prayer Warrior" you might be asking? A "Prayer Warrior" is an individual who receives God's provision and protection by asking and listening to God through PRAYER.
This series is all about true life prayer stories showing proof that prayer works.
"And pray in the Spirit on all occasions with all kinds of prayers and requests....." Ephesians 6:18
"Pray continually;" 1 Thessalonians 5:17
The "Prayer Proof" provided today shows us that prayer is important even in the most small and seemingly insignificant situations. As God's Word shows us - we are to pray in ALL occasions & CONTINUALLY
I'd like to thank Michelle Nason for sharing this wonderful Prayer Proof with us today!
_______________________________________
_____________________
"Even a Hamster"
True story - written by Michelle Nason
When My children were little we had a pet dwarf Hamster. When we first got him, he was a replacement for a fancy Hamster that had sadly passed.
So we placed him in the same cage that previously housed "Fancy Hamster" (after it was thoroughly washed of course). Well, low'n behold that little guy escaped right through the wires. Who knew he could make his body so thin, LOL.
Well, my three darling little ones ages 7, 3 and 2 were devastated. We searched high and low for him with no such

ʺ

luck

ʺ

in finding him.
I have a strong faith in my Lord and Savior and I knew He knew where the little guy got off to. So I called my children together and explained that we don't know where to look but God does so lets ask Him to show us where he is.
Right after I prayed with my children a thought came to my mind to go into the pantry and move a can that was on the bottom floor in a box and low and behold out jumped Mister Little.
Praise you Jesus You answer prayers even the most insignificant ones.
_____________________________________________________________
"When Jesus saw this, he was indignant. He said to them, 'Let the little children come to me, and do not hinder them, for the kingdom of God belongs to such as these. I tell you the truth, anyone who will not receive the kingdom of God like a little child will never enter it.' And he took the children in his arms, put his hands on them and blessed them." Mark 10:14-16
_____________
___
______________
If you have a true life story about answered Prayer and would like to share this "Prayer Proof" with us here on this blog then please fill out this form: click
HERE