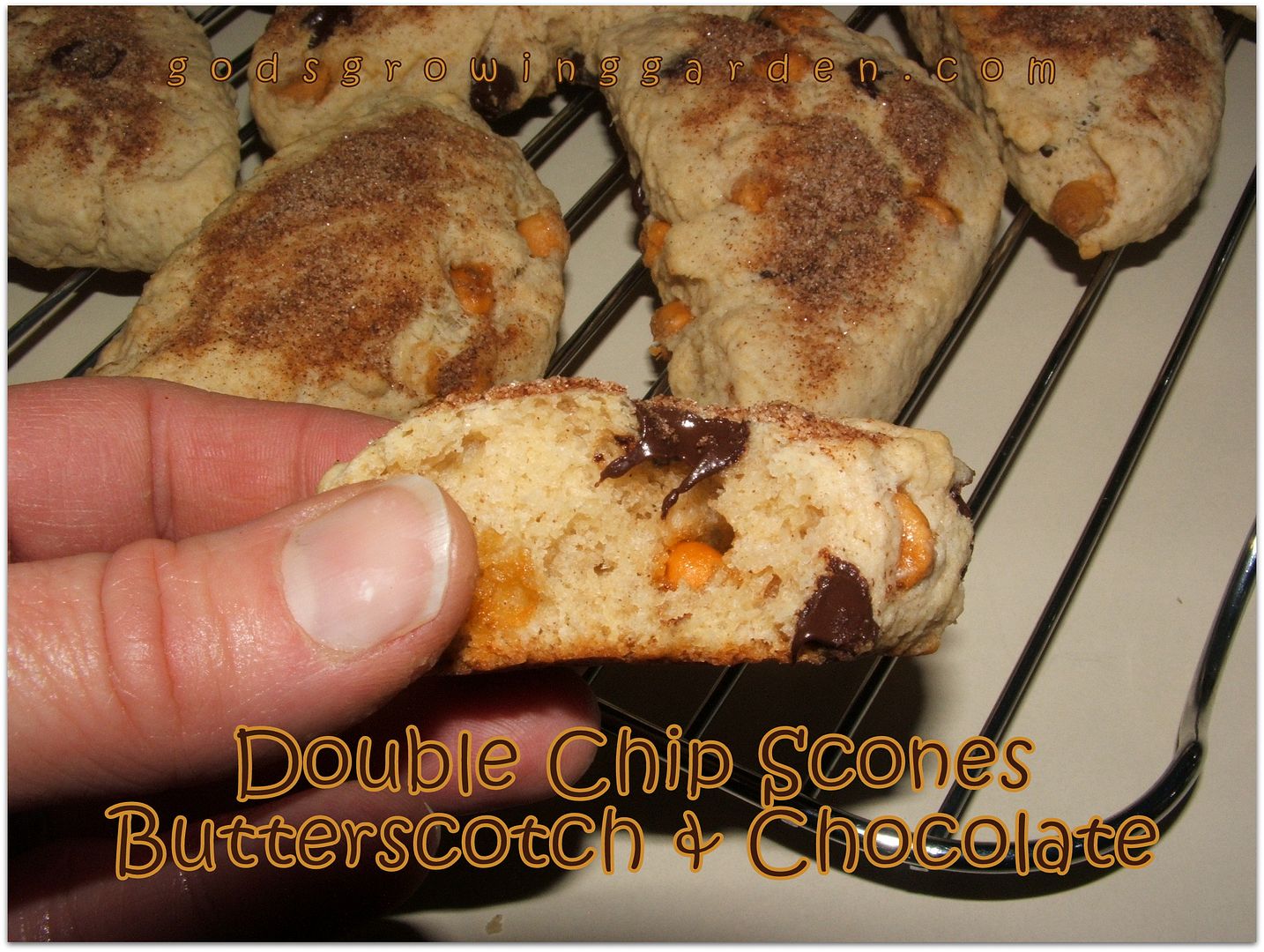 Double Chip Scones - Butterscotch & Chocolate
Butterscotch is not my favorite flavor but my husband just loves it. So, I created this recipe with him in mind and it was a success - it combines two types of "chips" Butterscotch chips and chocolate chips (the chocolate portion is the only reason why I like them - hahaha).
1/4 cup Butterscotch Chips
3 teaspoons baking powder
3 tablespoons granulated sugar
1 1/2 teaspoons vanilla extract
1/4 cup cream (half and half or whipping cream)
cinnamon sugar for the top
In a large bowl stir together the flour, baking powder, granulated sugar, salt & cinnamon. Then "cut" the butter into the flour mixture using a pastry cutter or fork (like you would for a pie crust) - see picture below. In a separate bowl lightly whisk the egg, vanilla extract and cream together. Add the egg mixture into the flour mixture & stir just until combined (you may need to use your hands to mix in the final bits of flour).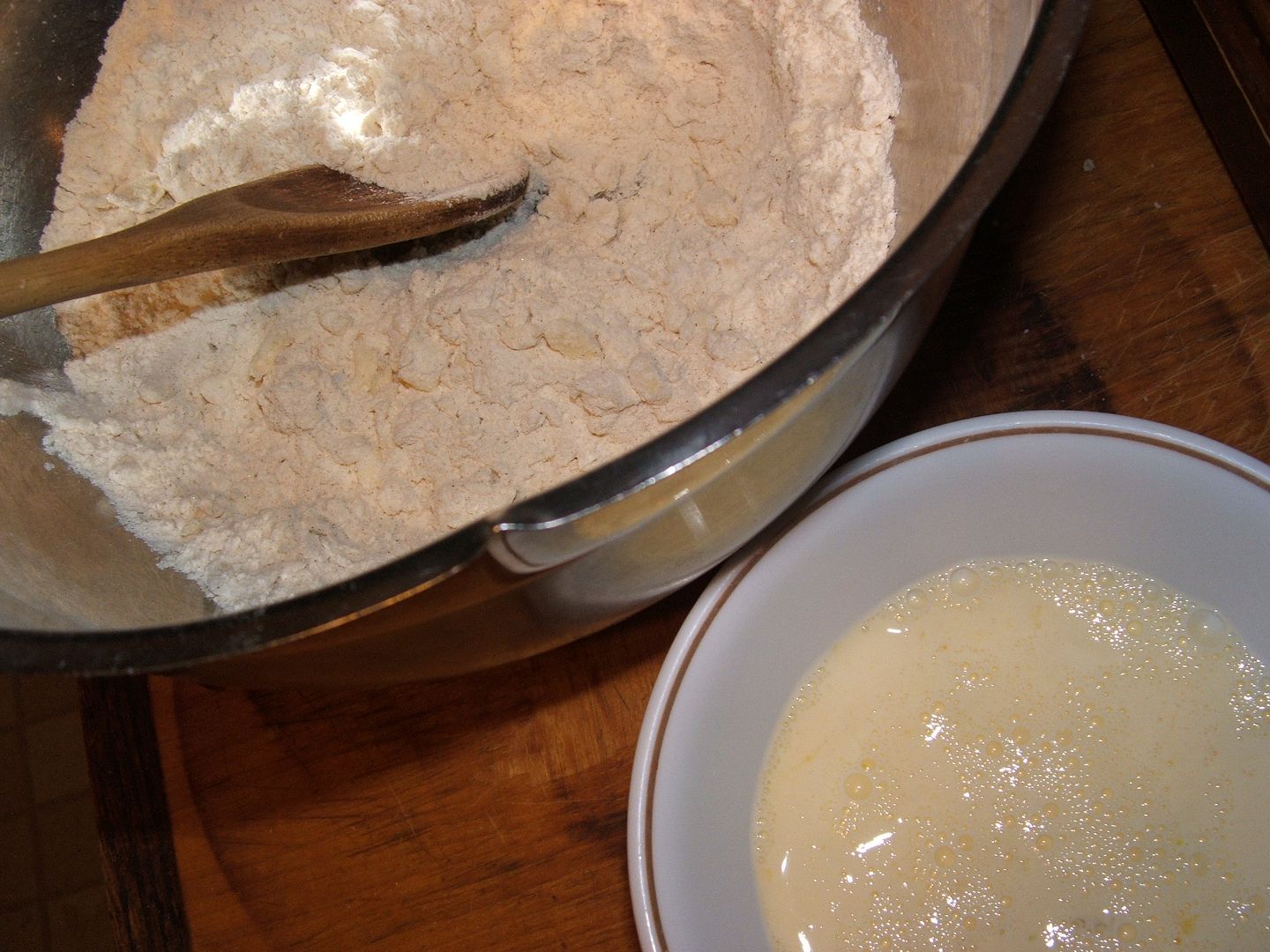 Form the dough into a ball (see picture below on the left). Divide the dough into five OR six equal pieces. On a lightly floured surface - flatten each portion of dough (an inch thick) and make them into a square. Cut that square in half diagonal to make two triangles (see picture below right).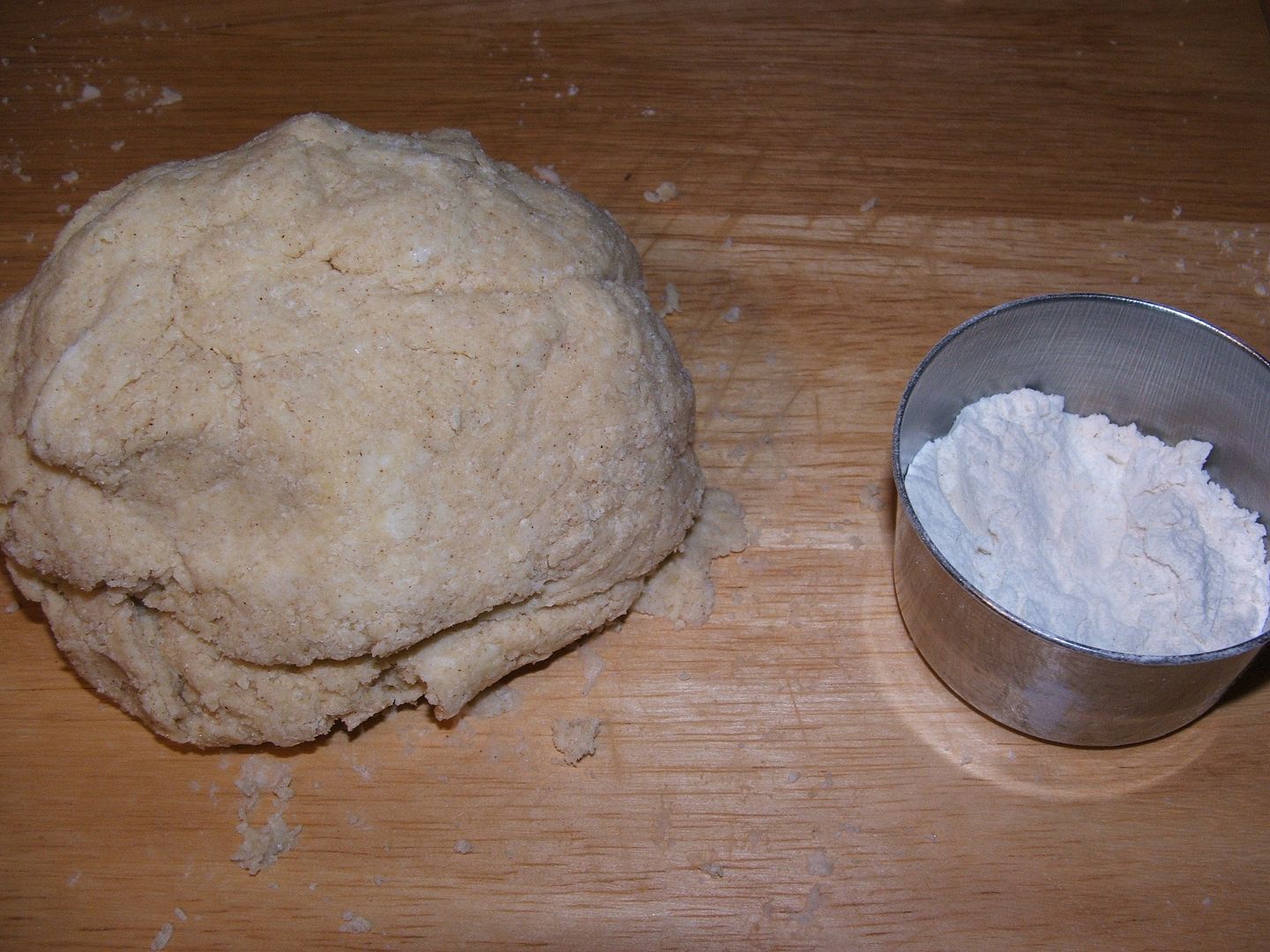 Continue until you have 12 triangle pieces (Or 10 pieces if you divided your dough into 5 ). Place each scone on a parchment lined cookie sheet (see picture below) and sprinkle the top of each scone with some cinnamon sugar.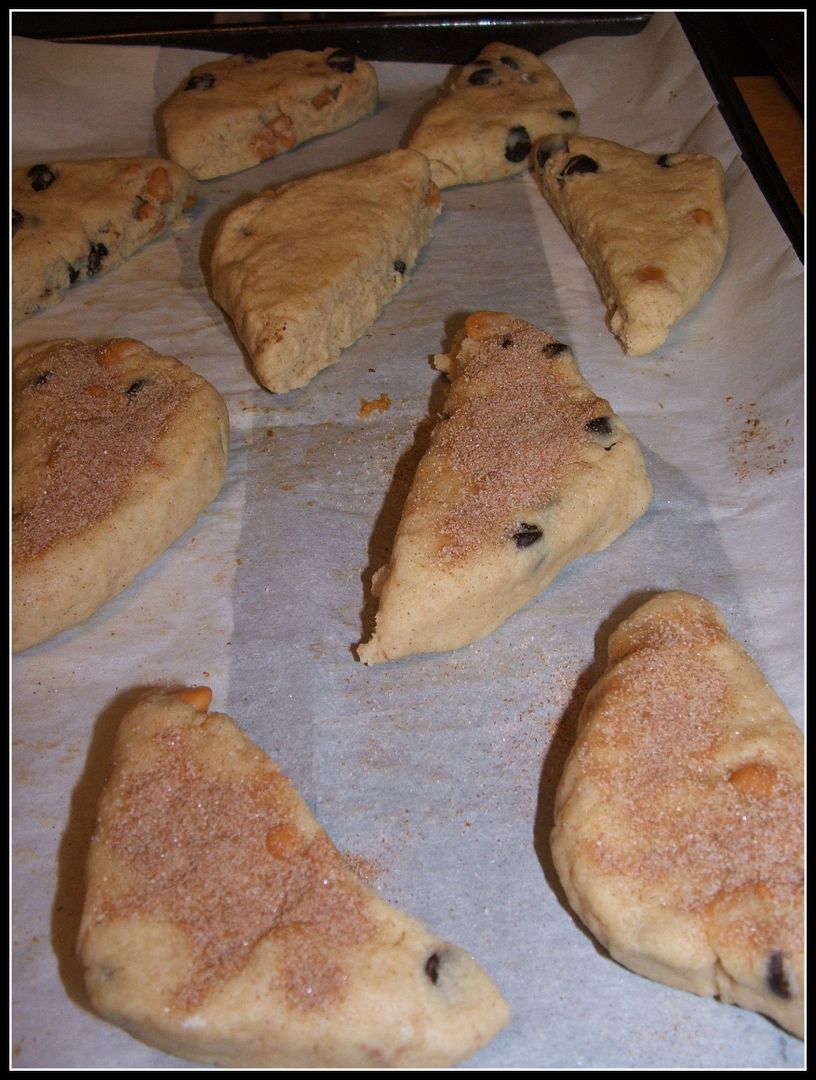 Bake in a preheated 400 degree oven for 10 to 12 minutes (or until desired "doneness" is achieved)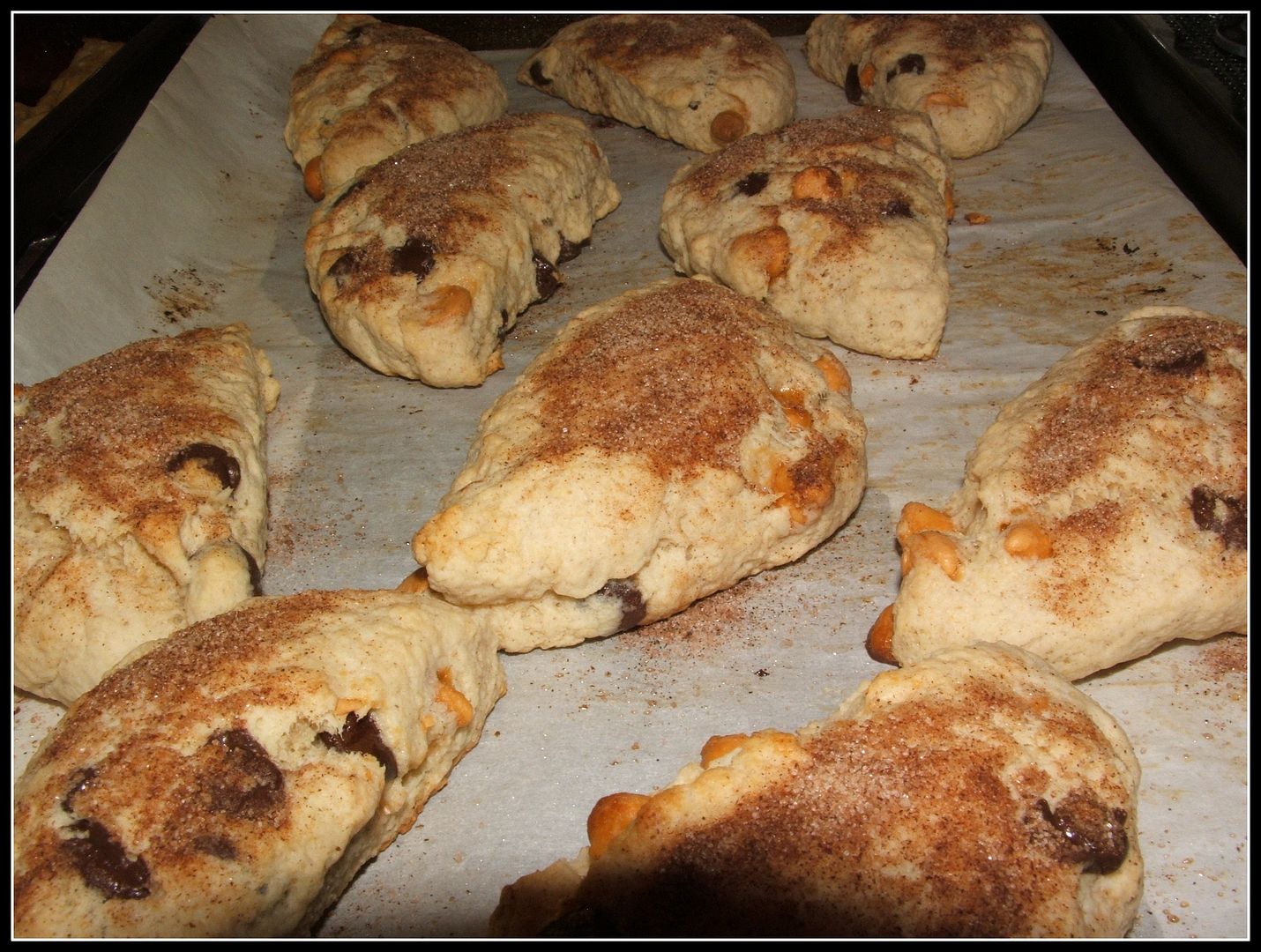 Cool on wire racks, serve & ENJOY!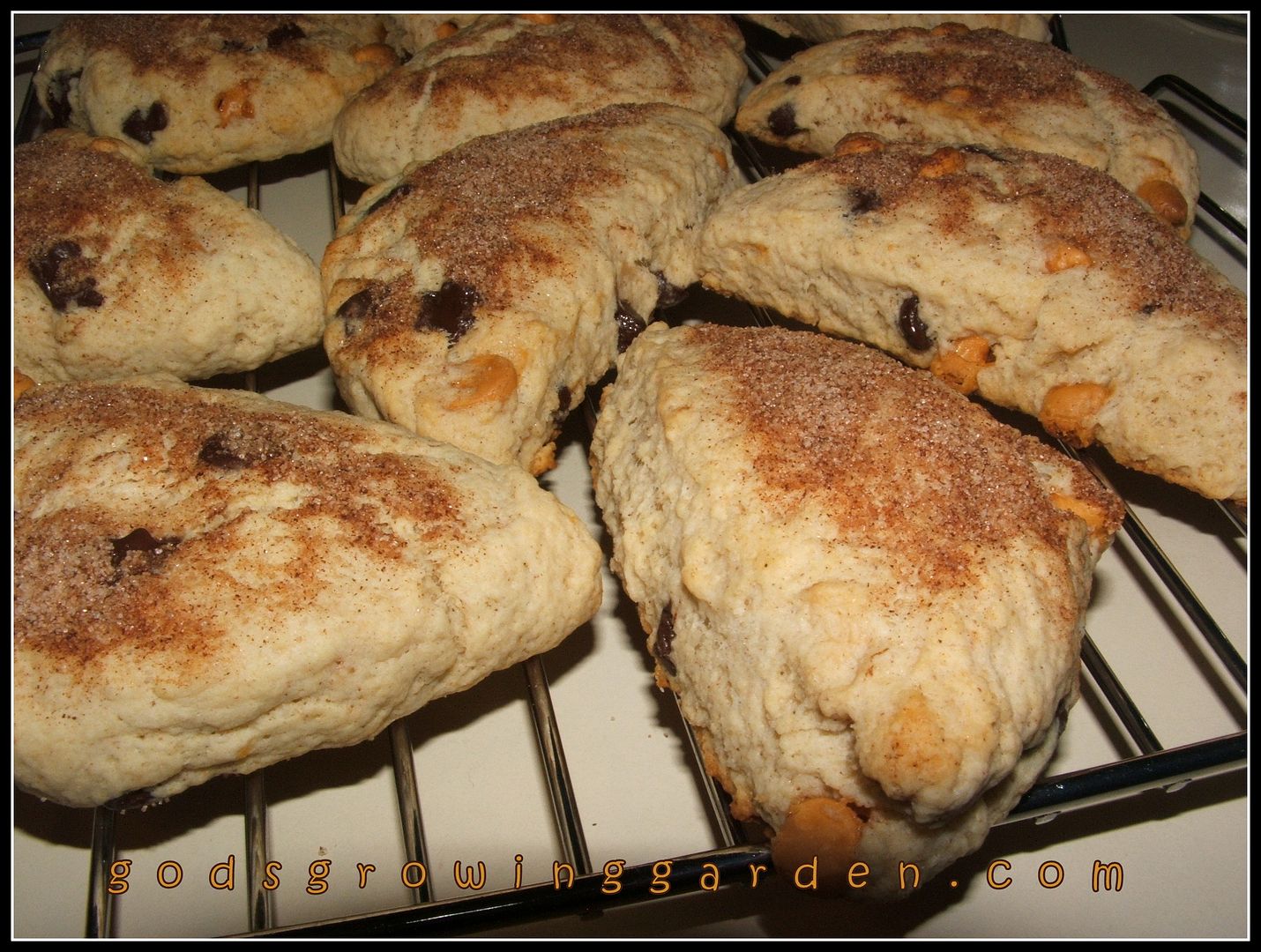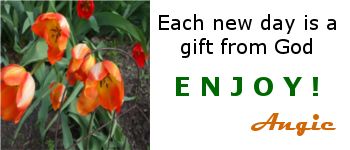 This post was featured on:
Linked to:
Domesblissity
Four Seasons Blog Hop
Google+ Growing Circles Hop
Freedom Friday
The Weekend Retreat Party
Serenity Saturday
Saturday Sharefest
Countdown Blog Hop
Inspiration Monday
Mommy Monday Blog Hop
Turn It Up Tuesday
Good Tips Tuesday
Whatever Wednesday XI
Let's Be Friends
_______________________________________________________________________
All aboard The Great Blog Train!
This month we are travelling to Windsor, Ontario, CANADA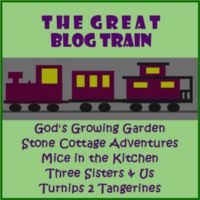 Click HERE to link up!