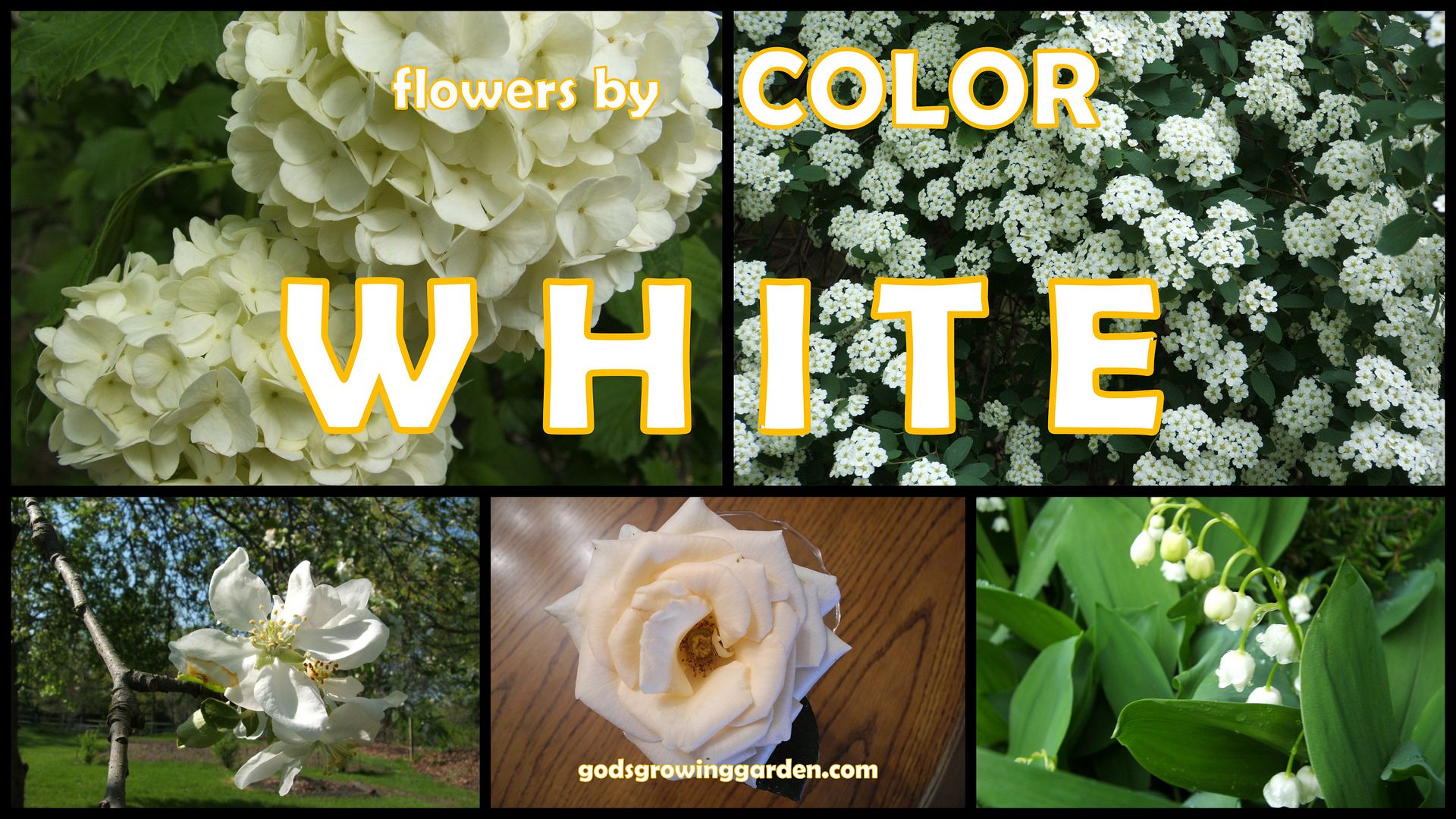 Flowers by Color - WHITE
There are a few posts left in this series featuring flowers by color. Over the past few weeks I have been picking a different color and sharing my favorite flowers of that color (these lists are NOT a complete list of all flowers of that color, simply just my favorites). This week is WHITE flower week.
I must clarify calling "white" a color. In high school and college art classes I was always taught that black & white are NOT colors. White is a highlight and black is a shade. However, for the purpose of this series I am going to call white a color.
Certain featured flowers have links to previous posts on this blog - please feel free to click on these links to view the entire posts (they will be how-to-grow or maintenance posts).
Firstly, you will need to know the difference between annual, perennial & biennial:
Annual Plant - completes its lifecycle in one season/year. By "lifecycle" I mean from germination to seed formation. Here are some examples of annual plants: green beans, petunia, sage, sunflower, morning glory and so much more.
Perennial Plant - lives for more than 2 years but produces seed in one season without dying afterward. Some examples of perennials: most fruit trees like apple, vegetables like asparagus or leeks, day lilies, peonies and so much more.
Biennial Plant - 2 years to complete its lifecycle. Examples are: parsley, caraway, foxglove, parsnips and so much more.


Spirea
click HERE to view
This is a perennial shrub. It can become quite wild if left untrimmed. The flowers are delicately tiny almost resembling lace (from a distance).
Lily of the Valley
click HERE to view
This is a perennial and it happens to be my mom's favorite flower. The Lily of the Valley blooms early in May and the scent is just as beautiful as the flower itself. This flower does require some maintenance to prevent them from overtaking your garden.

Photo taken by Angie Ouellette-Tower
Snowball Bush
click HERE to view
This is an annual but I always save the seeds to replant each year. In many areas this is considered a wildflower. I suggest planting this in an area where it can climb.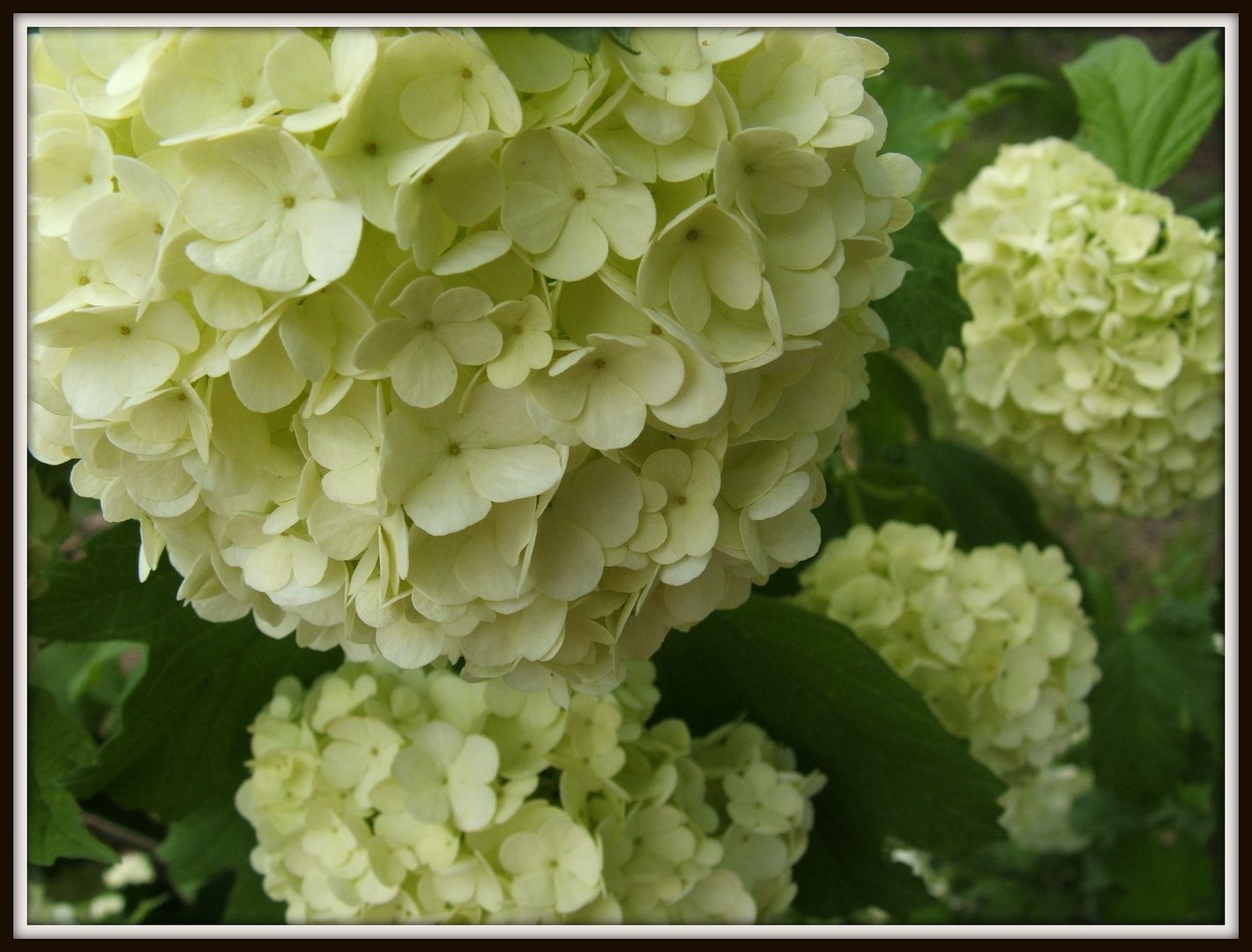 Gardenia
This is a tropical flowering tree. This is the first year that I have tried to grow this gorgeous plant and since I live up north (in Michigan), I will have to winter it inside. This flower (like the Lily of the Valley) has an amazing scent.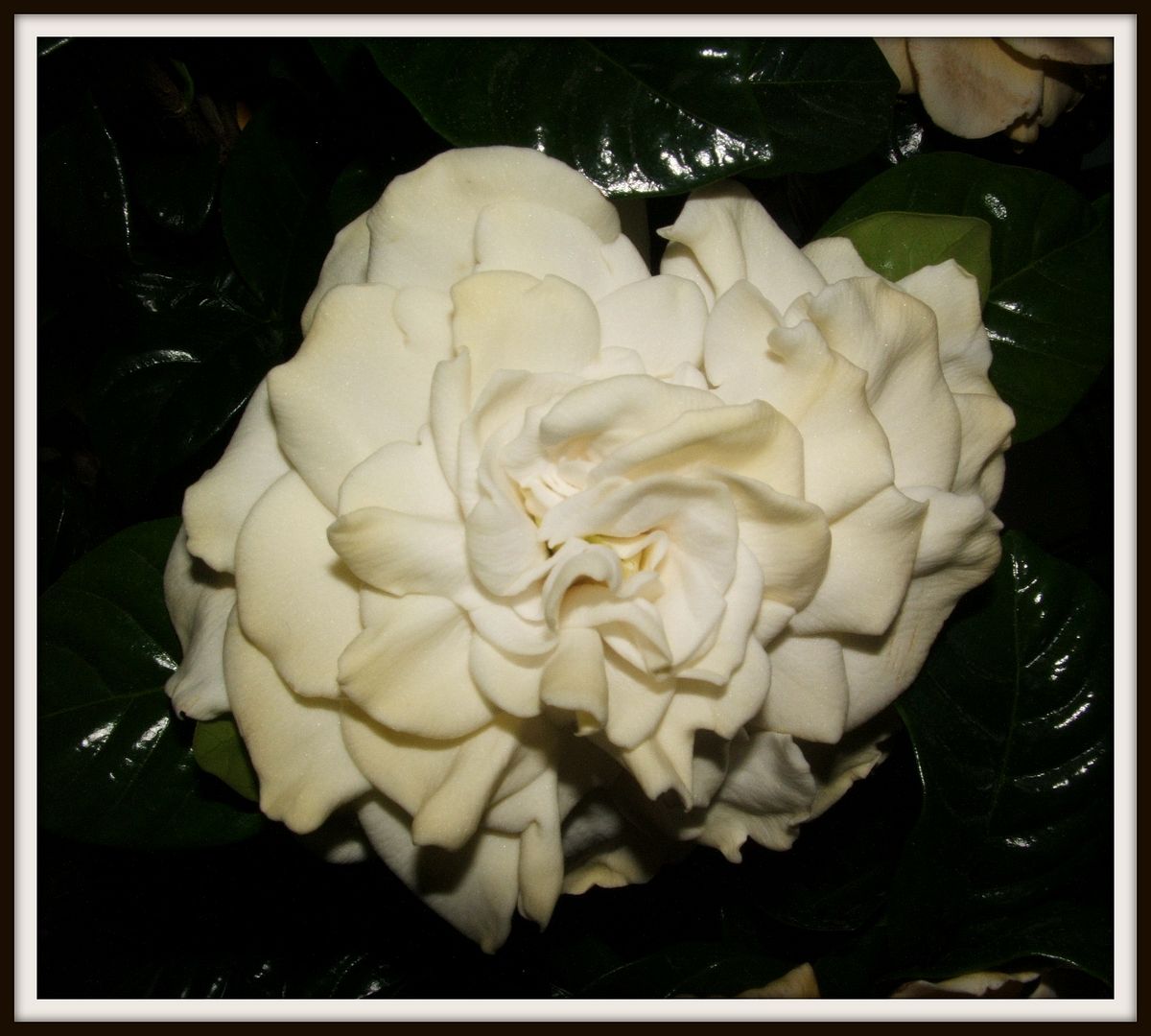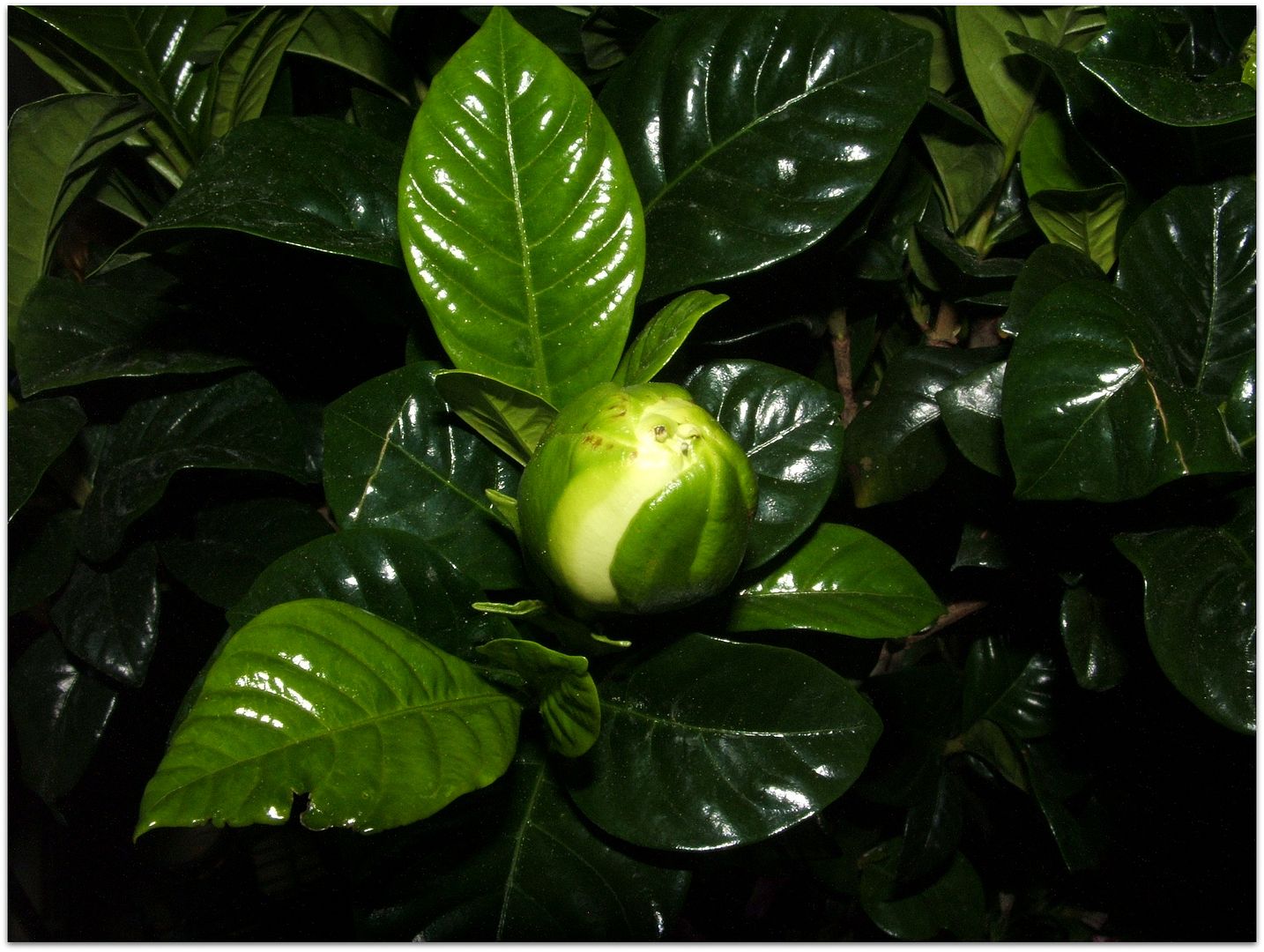 Fruit Tree Blossoms
click HERE to view
The beauty of fruit tree blossoms are often taken for granted. The beauty is just as spectacular when the petals have fallen to the ground creating a blanket of white splendor at the base of each tree.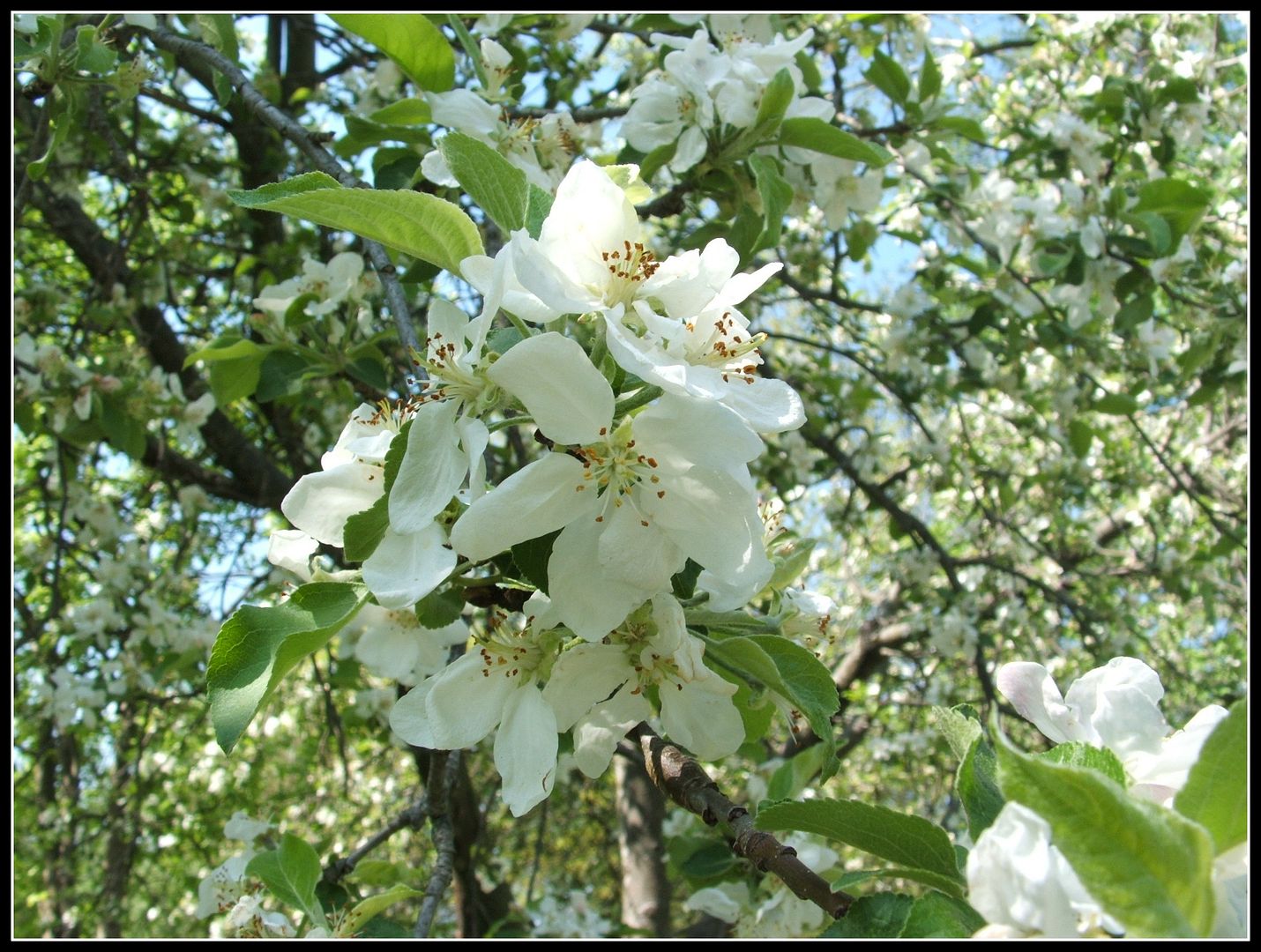 Italian White Sunflower
click HERE to view
Maybe I should have included this sunflower variety in with my yellow flower post but since the name has "white" in it's title I included it here. Also, when grown next to other bright yellow sunflower varieties this "Italian White" does gleam more white than yellow.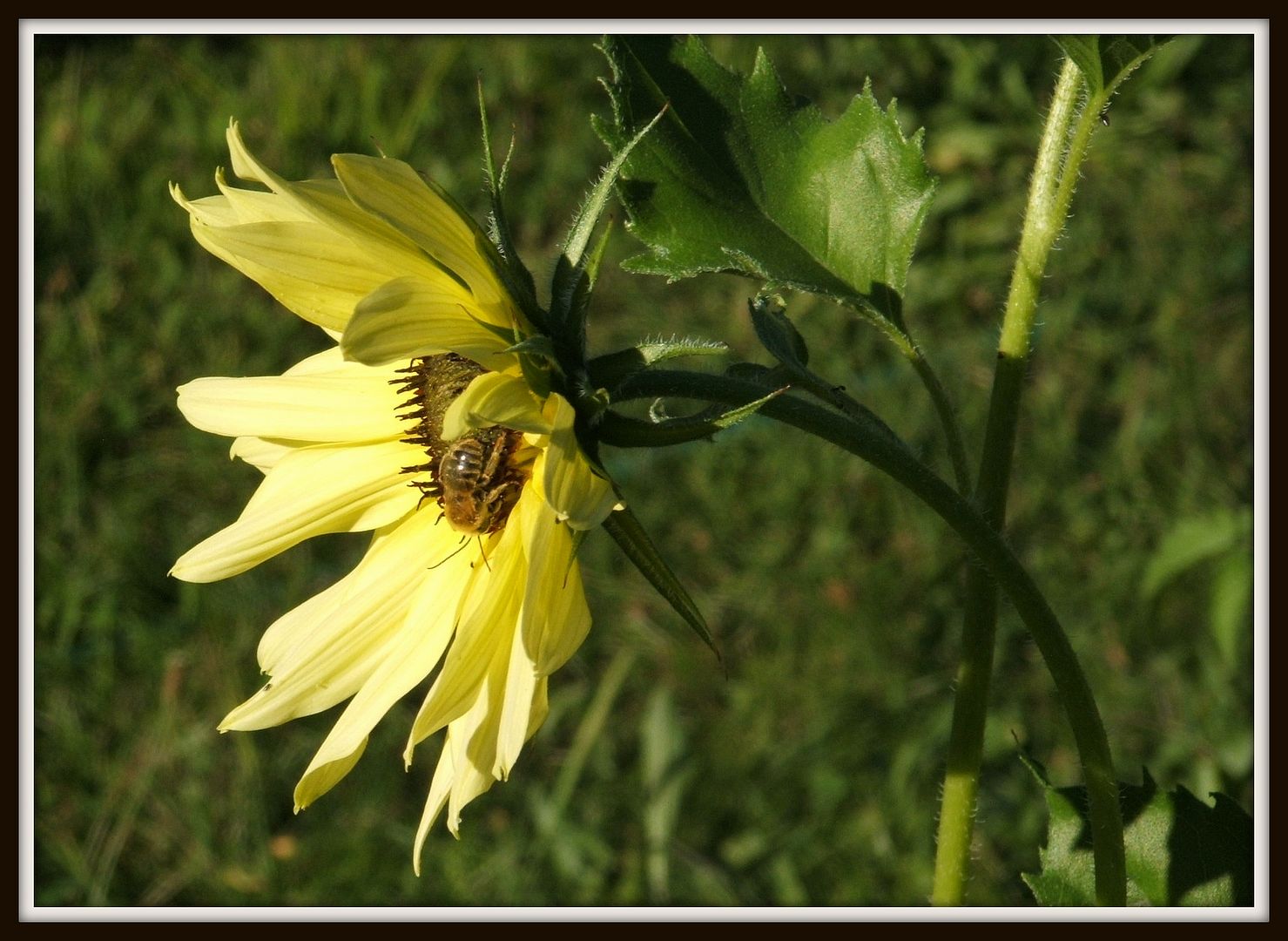 Rose
This is one of my dad's lovely roses. Roses are perennials and we all know about the wonderful scent that they produce.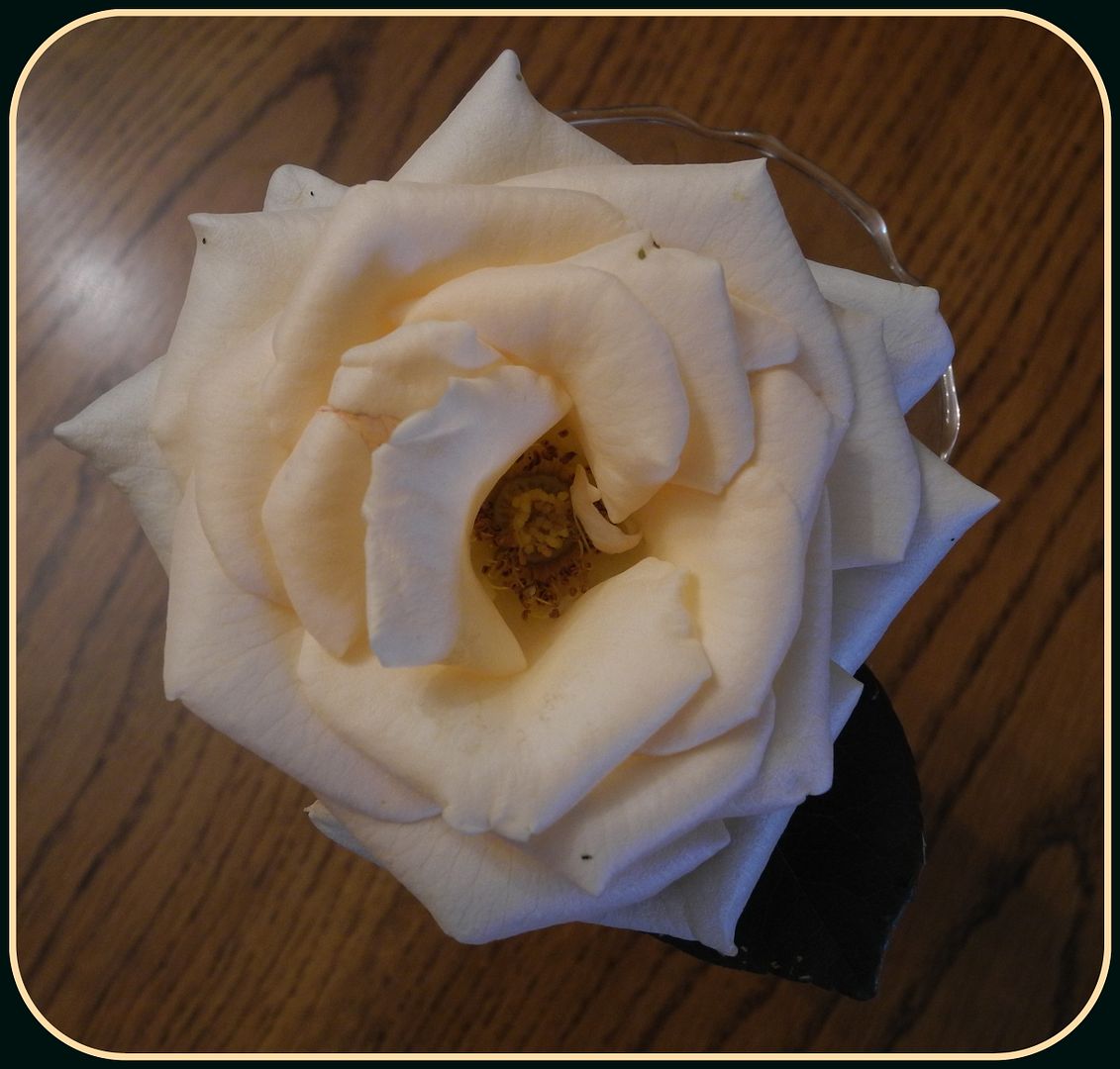 Water Lily
These pretty floating flowers are of course grown in swampy areas. I don't actually grow these flowers myself but I remember them from my childhood when walking on the "board walk" at Point Pelee National Park.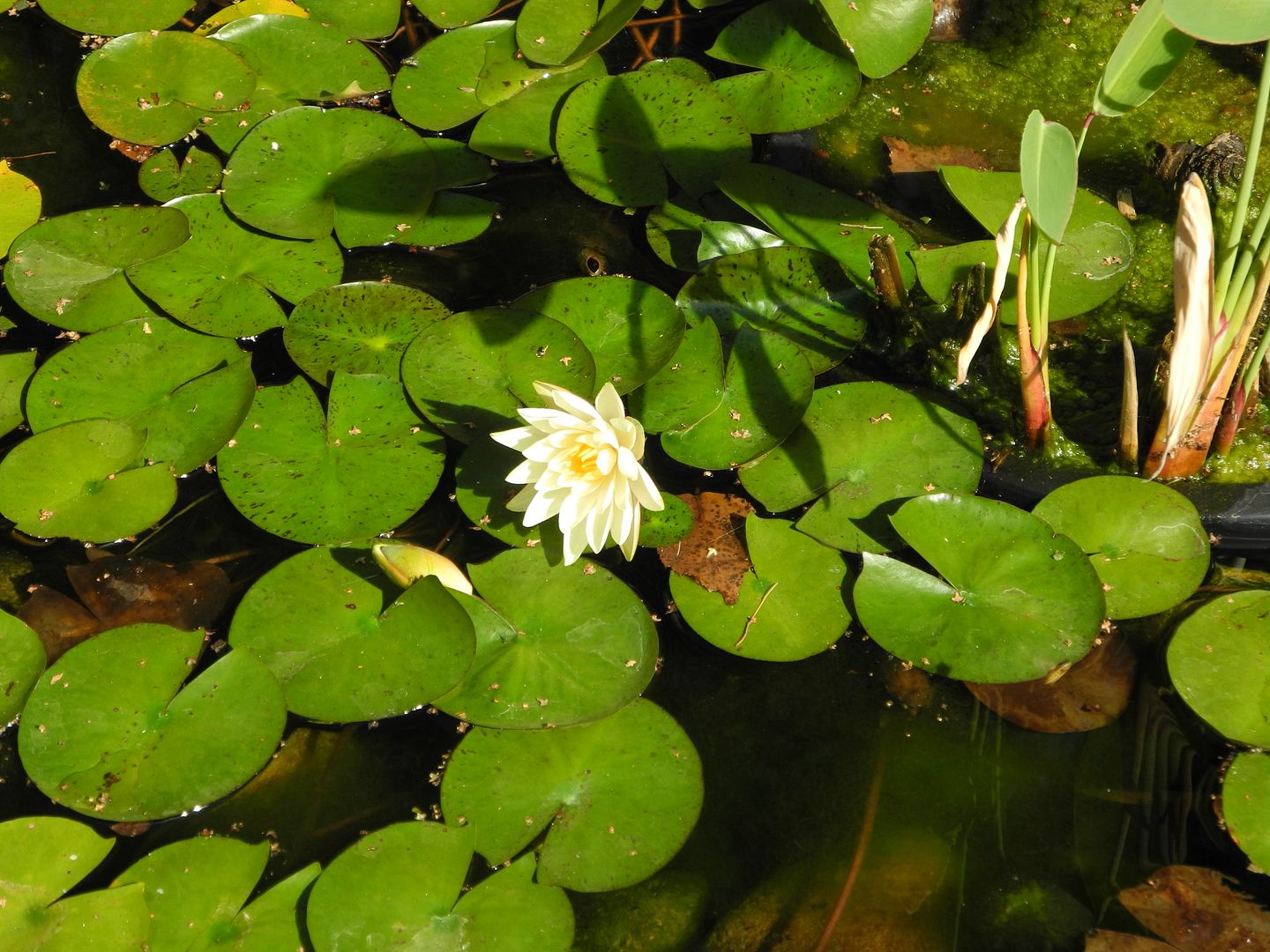 Daisy
This flower is a perennial. I took a picture of this sad daisy because it is the only one that made it through the squirrel attacks. I have tried to grow daisies for 3 years in a row and when they are tender (just before the blossom head appears) the squirrels devour the leaves and stems preventing any blossom from appearing.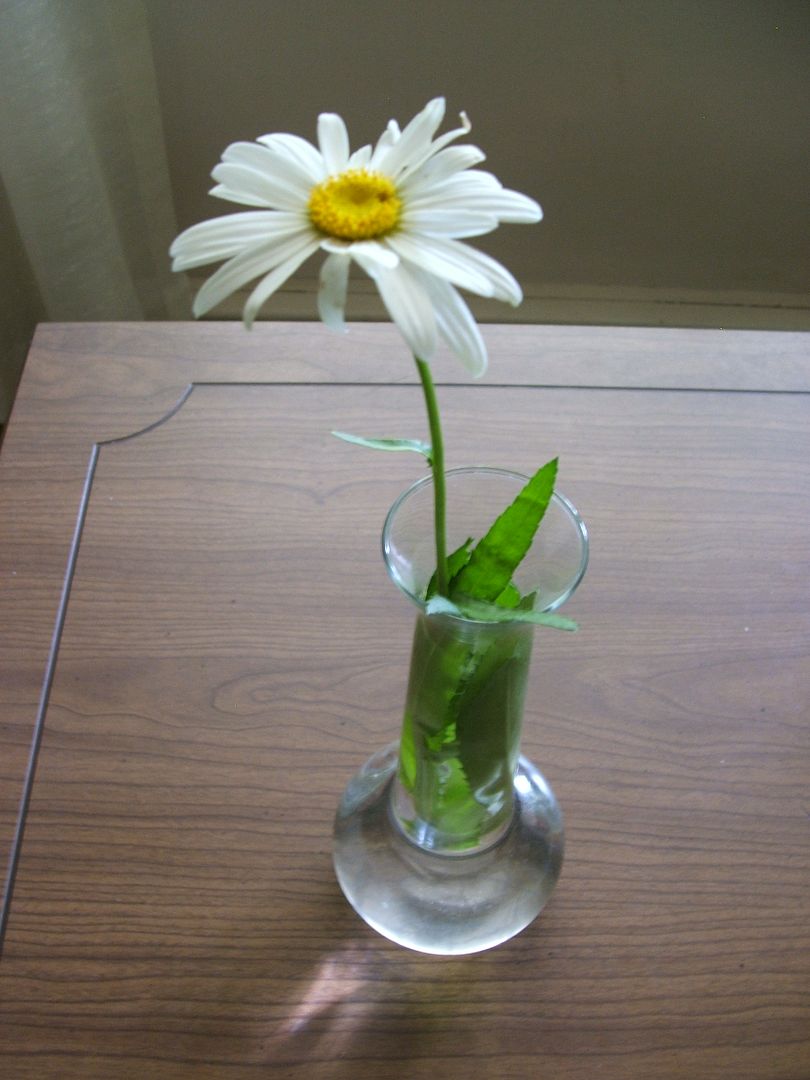 Copyright, Permissions &Disclaimer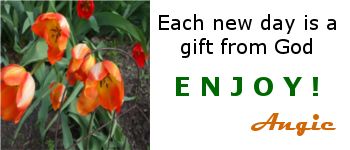 Linked to:
Pretty Pintastic Party
You're the STAR
Happiness is Homemade
Over the Moon
LouLou Girls
Oh My Heartsie Girls Wonderful Wednesday
Tuesdays with a Twist
Wonderful Wednesday Blog Hop
____________________________________________________________________
Recently on "Essential Oil Saturdays"
We learned how essential oils are extracted from flowers/leaves/roots.
Click HERE to read.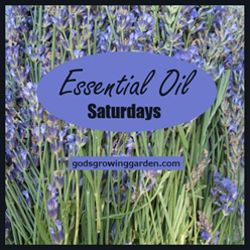 Click HERE to view more about Essential Oils