Flowers by Color - GREEN
This is the second last post in this series featuring flowers by color. Featuring flowers once a week for nine weeks I will pick a different color and share my favorite flowers of that color (these lists are NOT a complete list of all flowers of that color, simply just my favorites). This week is GREEN flower week. Last week we featured flowers of a color that technically is not a color (white is a highlight) and today we are featuring flowers that are not actually flowers. Most of the features today are foliage and not flowers but since my favorite color is green I had to include this color.
Certain featured flowers have links to previous posts on this blog - please feel free to click on these links to view the entire posts (they will be how-to-grow or maintenance posts).
Firstly, you will need to know the difference between annual, perennial & biennial:
Annual Plant - completes its lifecycle in one season/year. By "lifecycle" I mean from germination to seed formation. Here are some examples of annual plants: green beans, petunia, sage, sunflower, morning glory and so much more.
Perennial Plant - lives for more than 2 years but produces seed in one season without dying afterward. Some examples of perennials: most fruit trees like apple, vegetables like asparagus or leeks, day lilies, peonies and so much more.
Biennial Plant - 2 years to complete its lifecycle. Examples are: parsley, caraway, foxglove, parsnips and so much more.


Chicken & Hens
click HERE to view
This is not actually a flower - it is considered a "succulent plant". However, these are the cutest little plants that produce little "baby chick" plants (see picture below or click on link to see what I mean).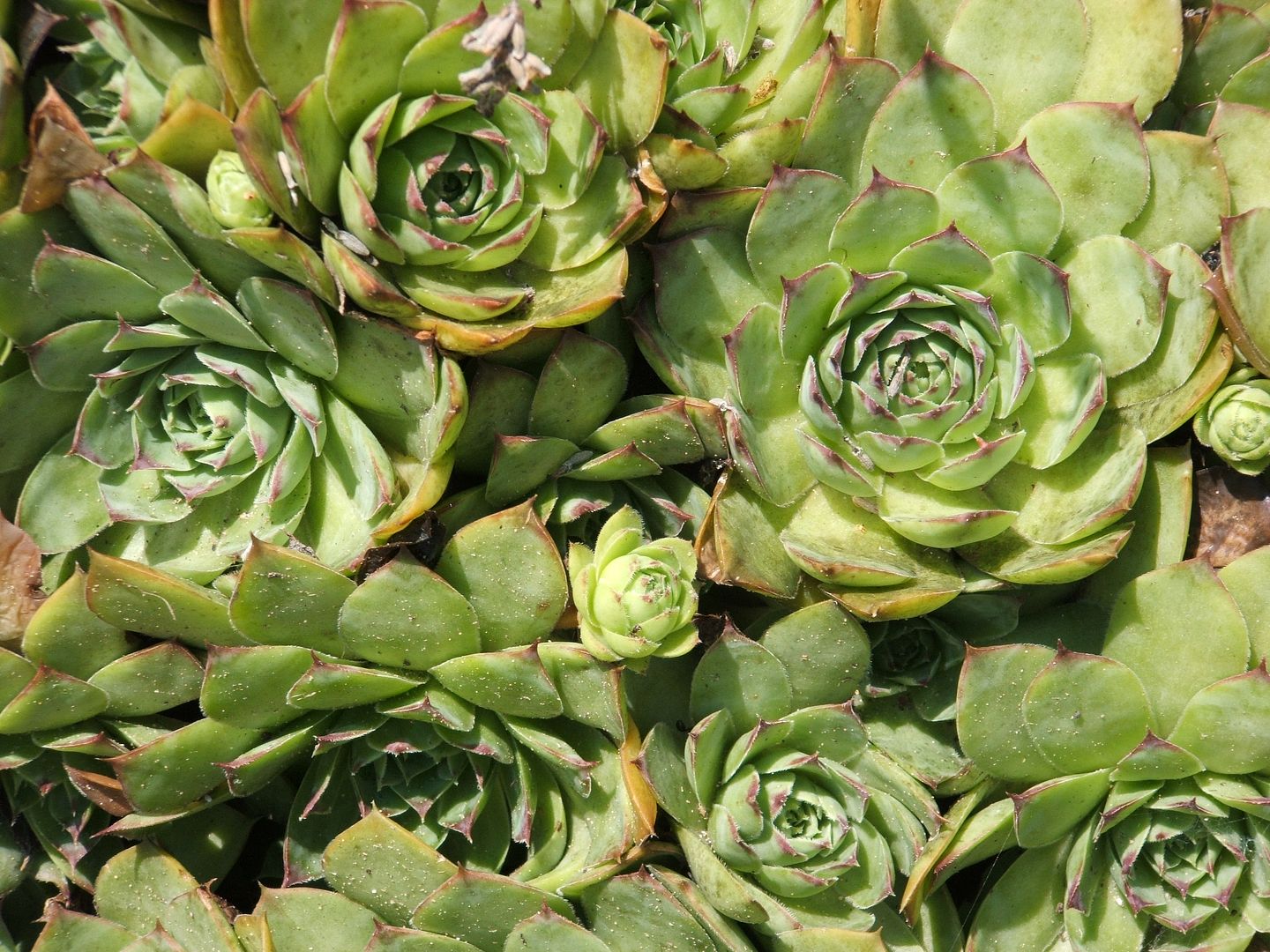 Ferns
You can't have a bouquet of flowers without ferns. This beautiful foliage is a filler for any posy. In the second photo below you will notice that the ferns are a backdrop to some of my lily of the valley.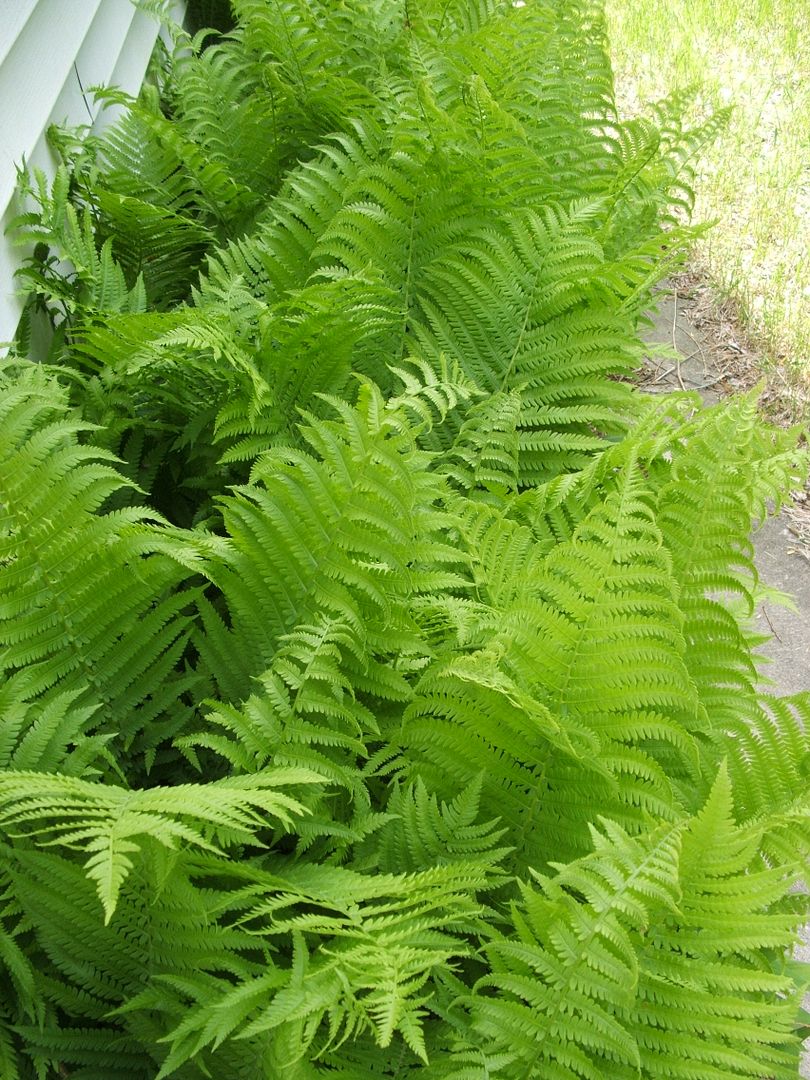 Jade Sunflower
click HERE to view
This beautiful sunflower variety has a very slight pale green color in person. However, the color looks more yellow in photos - the lens just doesn't capture the true greenish color.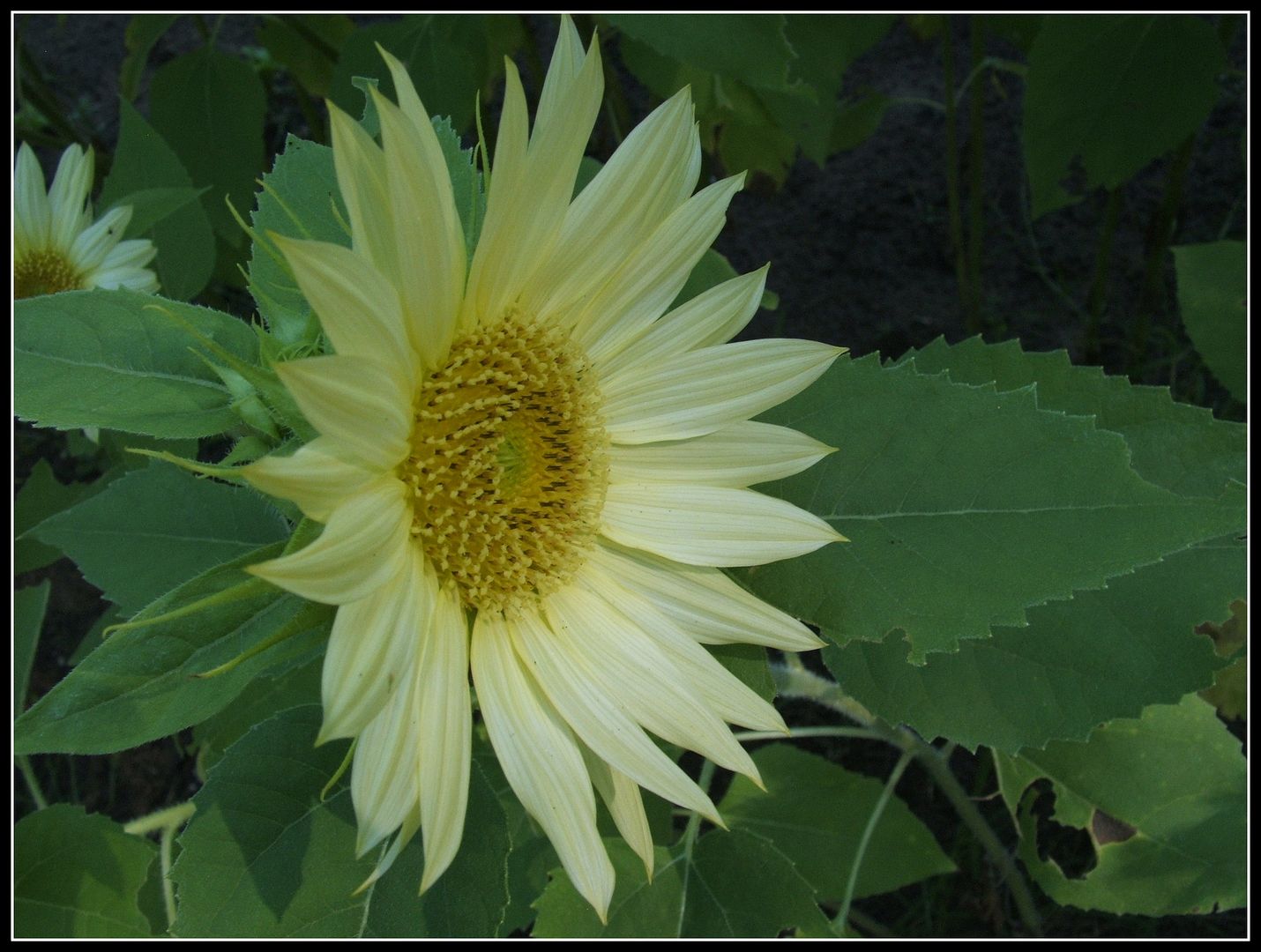 Photo by Angie Ouellette-Tower
Coleus
This unique plant has many various colors and I have actually featured other colors of coleus in previous "Flowers by Color" posts. This is a wonderful plant to include in your garden because it thrives in those shady areas.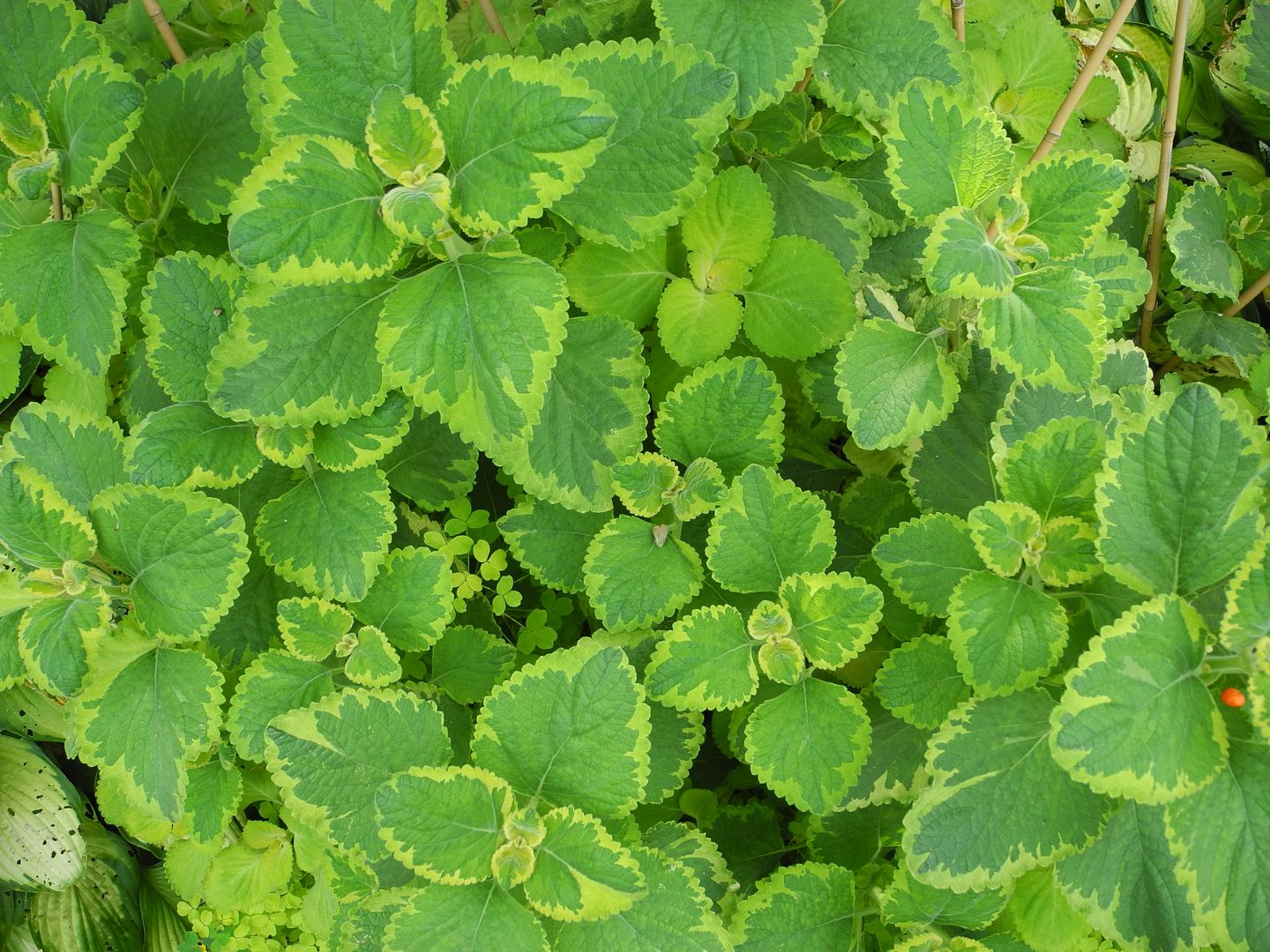 Clover
click HERE to view
Many people consider this plant to be a horrible weed but I quite like the delicate leaves and bright green color.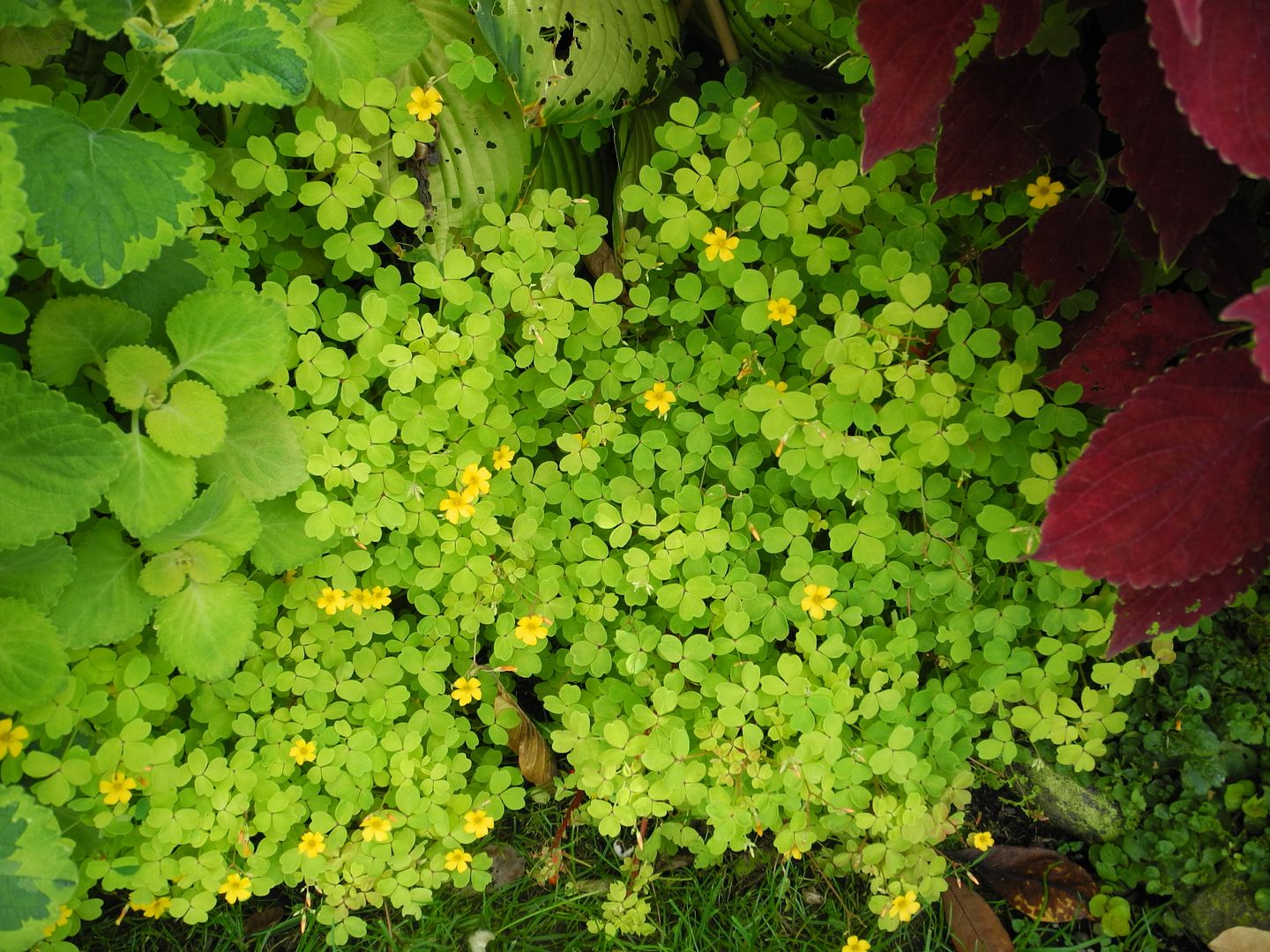 Photo by Angie Ouellette-Tower
Ivy
Most of us are familiar with ivy thanks to that fantastic old Christmas Carol: "The Holly and the Ivy". This vine creeps and climbs everywhere - it can become a nuisance but I love to watch it meander throughout the years.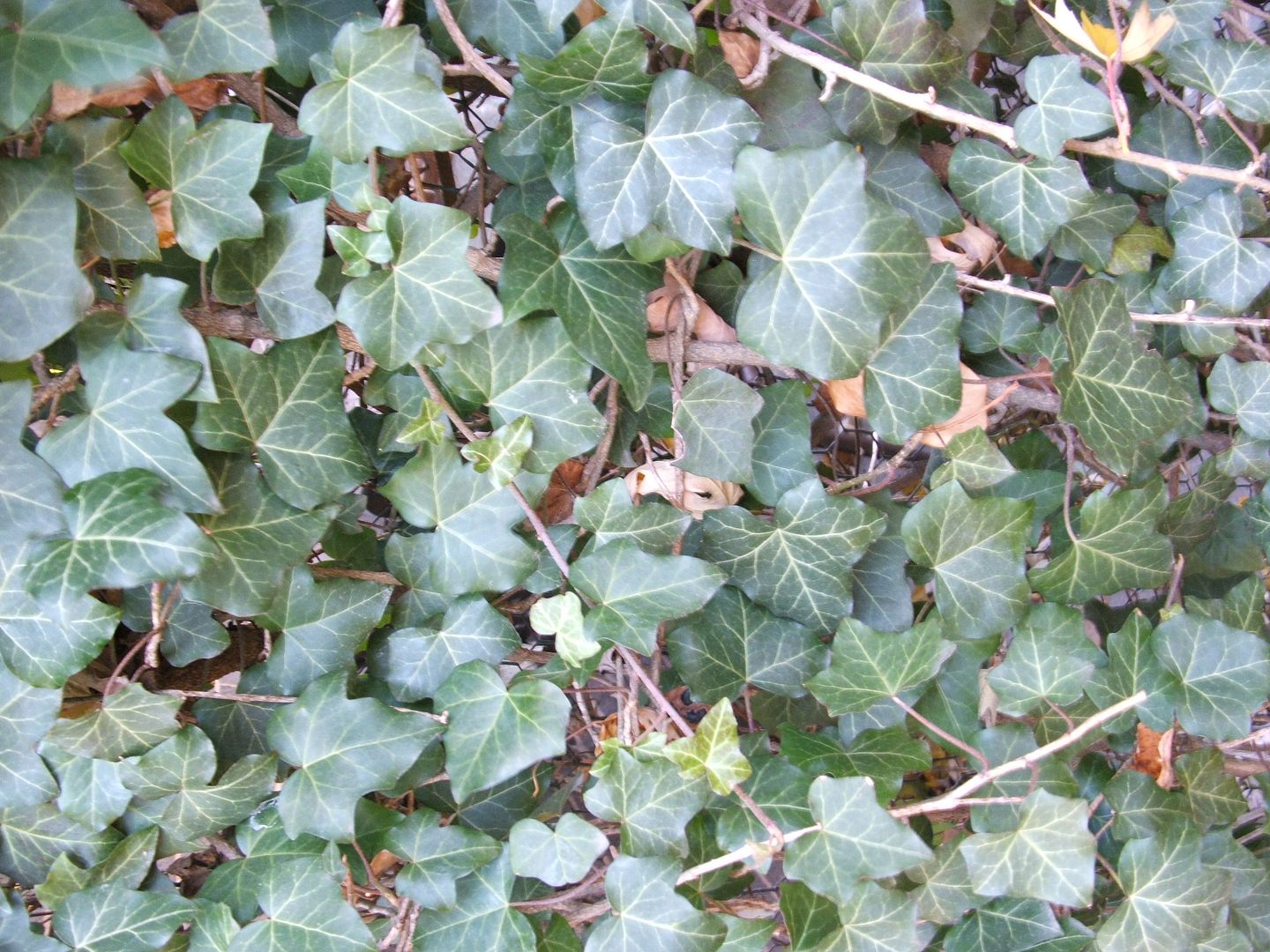 Mystery Plant
A few years ago I did a series on the Toledo Zoo. While I was at the zoo I found myself looking more at the plants grown there than the animals (lol - a gardener at heart I guess)
If you know the name/variety of this plants please let me know in the comment section - Thank you.
The foliage resembles a pine tree so maybe these are pine cones???

Copyright, Permissions &Disclaimer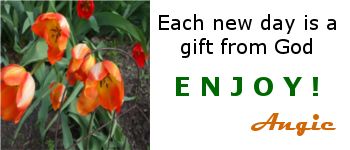 Linked to:
Pretty Pintastic Party
Happiness is Homemade
LouLou Girls
Tuesdays with a Twist
You're the STAR
____________________________________________________________________
Recently on "Essential Oil Saturdays"
We learned how essential oils are extracted from flowers/leaves/roots.
Click HERE to read.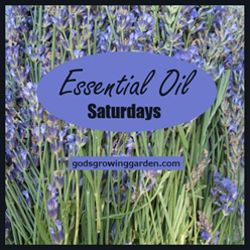 Click HERE to view more about Essential Oils