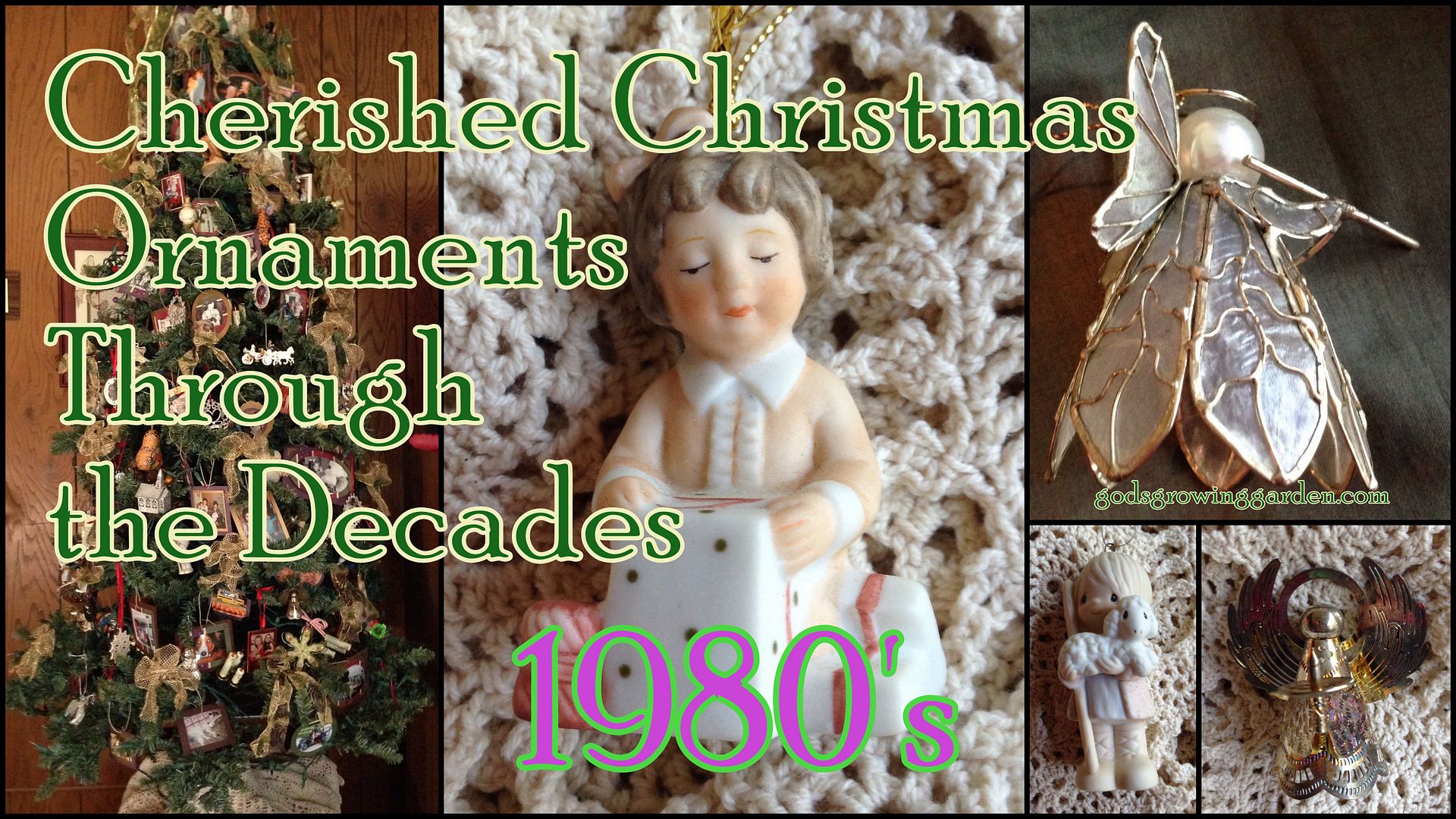 Cherished Christmas Ornaments Through the Decades -
1980's FIGURINES
I have a "hodgepodge" style Christmas tree and I love the nostalgia that comes with that style tree. For the next few weeks I will be highlighting a few of my favorite ornaments organized by the decade.
In addition to these ornaments I will feature Christmas songs that I remember listening to in that featured decade. For the 1980's each post will feature a Christmas song sung by "Amy Grant".
A few years ago I showcased my "Christmas Family Tree Ornaments" that I made using photocopies of old photos - they are Scrapbook style ornaments (click HERE to view that series)
"Collecting" was a huge fad in the 1980s - everyone had a sticker collection (real paper stickers - not the digital emoji that is known today) but there was always something else to collect. My childhood collections were: "Precious Moments" figurines & clowns. My favorite one below is of course the "Little Shepherd Boy" (in keeping with the true meaning of Christmas - Jesus' birth).
Please enjoy "Christmas Hymn" & "The Christmas Song (Chestnuts Roasting on an Open Fire)" sung by Amy Grant
(see below the ornament picture)