Cherished Christmas Ornaments Through the Decades - 1970's
I have a "hodgepodge" style Christmas tree and I love the nostalgia that comes with that style tree. For the next few weeks I will be highlighting a few of my favorite ornaments organized by the decade. In addition to these ornaments I will feature Christmas songs that I remember listening to in that featured decade.
A few years ago I featured my "Christmas Family Tree Ornaments" that I made using photocopies of old photos - they are Scrapbook style ornaments (click HERE to view that series)
We are starting with the 1970's and my most precious ornament from this decade is a wooden nativity bell. I can remember this ornament hanging on my parents tree ever since I first began remembering Christmas. Since Jesus is the reason for Christmas I decided that this is the perfect ornament to begin this series.
Also, since both Joseph and my maternal grandfather were carpenters it seemed all that more fitting to feature the "Carpenters" music.
Please enjoy "Christ is Born" and "O Come O Come Emmanuel" sung by the Carpenters
(see below the ornament picture)

A special thanks to "NedNickerson2010" for sharing this on YouTube
A special thanks to "Carpenters-Topic" for sharing this on YouTube
Previous Cherished Ornament Posts:
1970's JOLLY ELF

Linked to:
Friday Feature Linky Party
Thursday Favorite Things
Pretty Pintastic Party #186
Happiness is Homemade
Over the Moon Linky Party
LouLou Girls #193
Tuesdays with a Twist
_____________________________________________________________________
(Checkout this month's wonderful Sponsor!)
Cynthia from "ShorelineDesigned"
Handmade one-of-a-kind jewelry & beads made from beautiful beach stones from the Great Lakes Shoreline.
Travel along the shoreline with Cynthia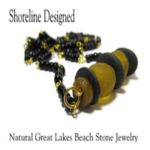 (Please click on the ad above to view her shop)