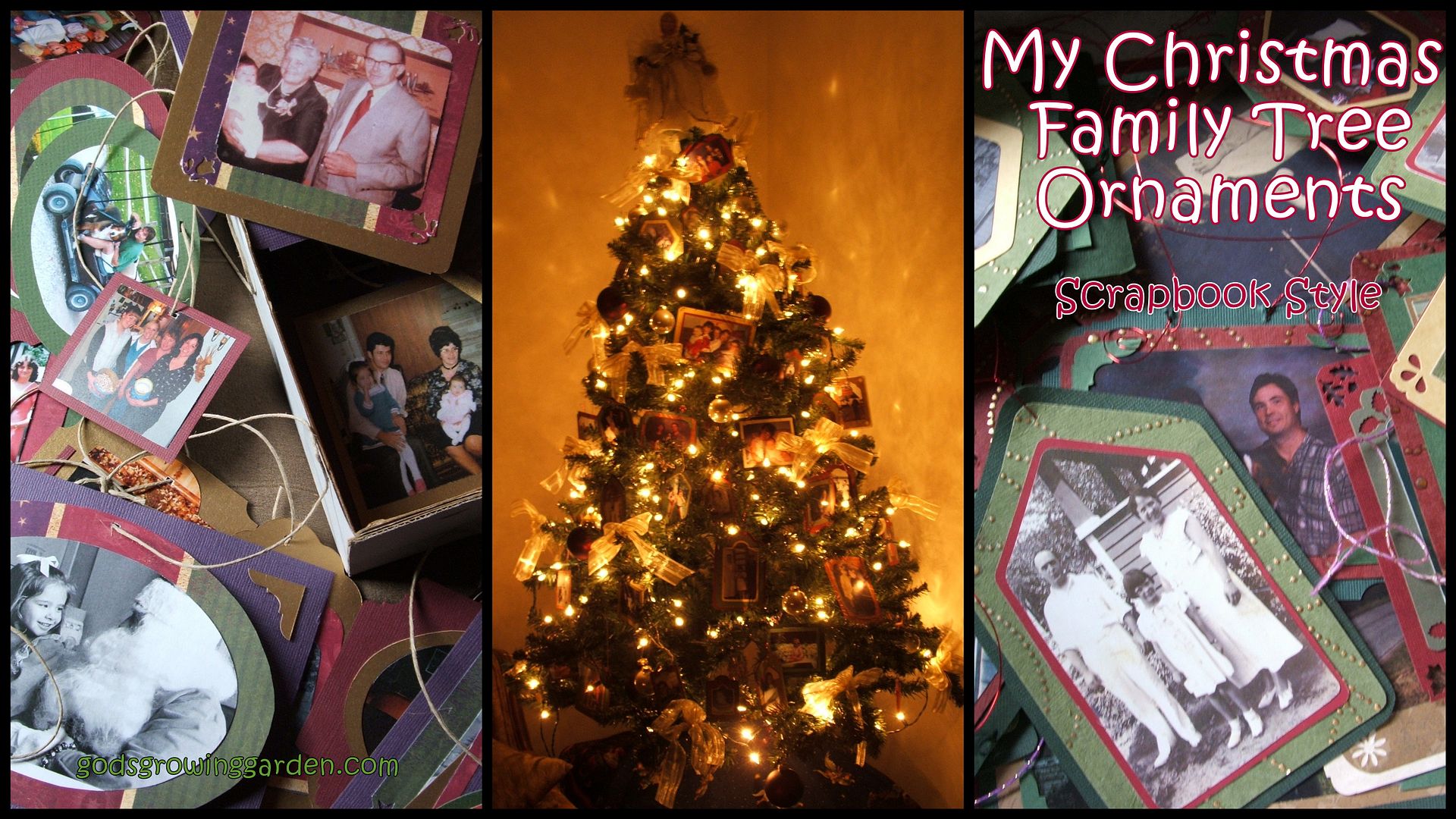 My Christmas Family Tree Ornaments - Scrapbook Style
I started this tradition about 12 years ago when I made enough scrapbook ornaments for my parents entire tree. I included pictures of family and friends from every important event in my parents lifetime - it is essentially genealogy in pictures as ornaments. Since then I have made some for my mother-in-law's tree and then finally for my own tree.
It is so much fun every year to relive every moment captured by these photo ornaments. My nieces enjoy helping my parents decorate their tree because they learn so much about our history: what life was like for my parents or for their mom (my sister).
If you scrapbook at all then I recommend doing this for your tree also. And, it is very inexpensive. You don't have to buy $10 ornament frames for each picture you want to hang on the tree - instead you could spend a total of $30 for 30 ornaments!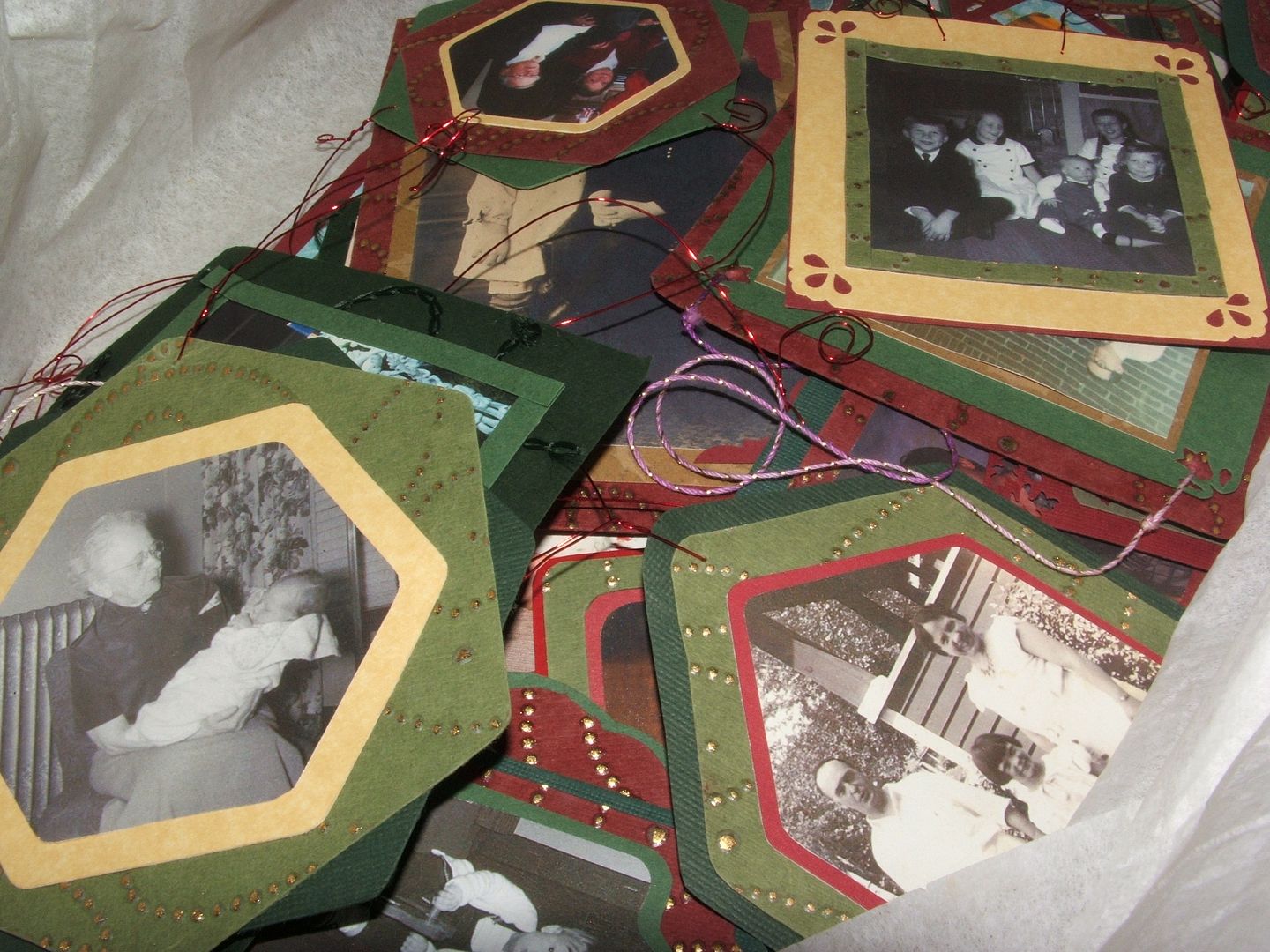 You will need:
- Your own scrapbooking tools (punches, stencils & knife for cutting)
- Scrapbooking tape or glue
- Photocopies of old photos (ALWAYS GET A COLOR COPY- even if you are copying black & white photos you need to get a color copy to show the depth and dimension. I go to my local Office Max and pay 10 cents for a color photocopy & I can fit 5 to 7 pictures on one page! Use the thicker paper but NOT photo paper )
- Then buy some scrapbooking paper (try to stick with a variety of 3 or 4 patterns/colors that compliment each other).
Then get creative, use your imagination & make ornaments!
Later string with twine or embroidery thread or ribbon - whatever you have around the house.
ENJOY!!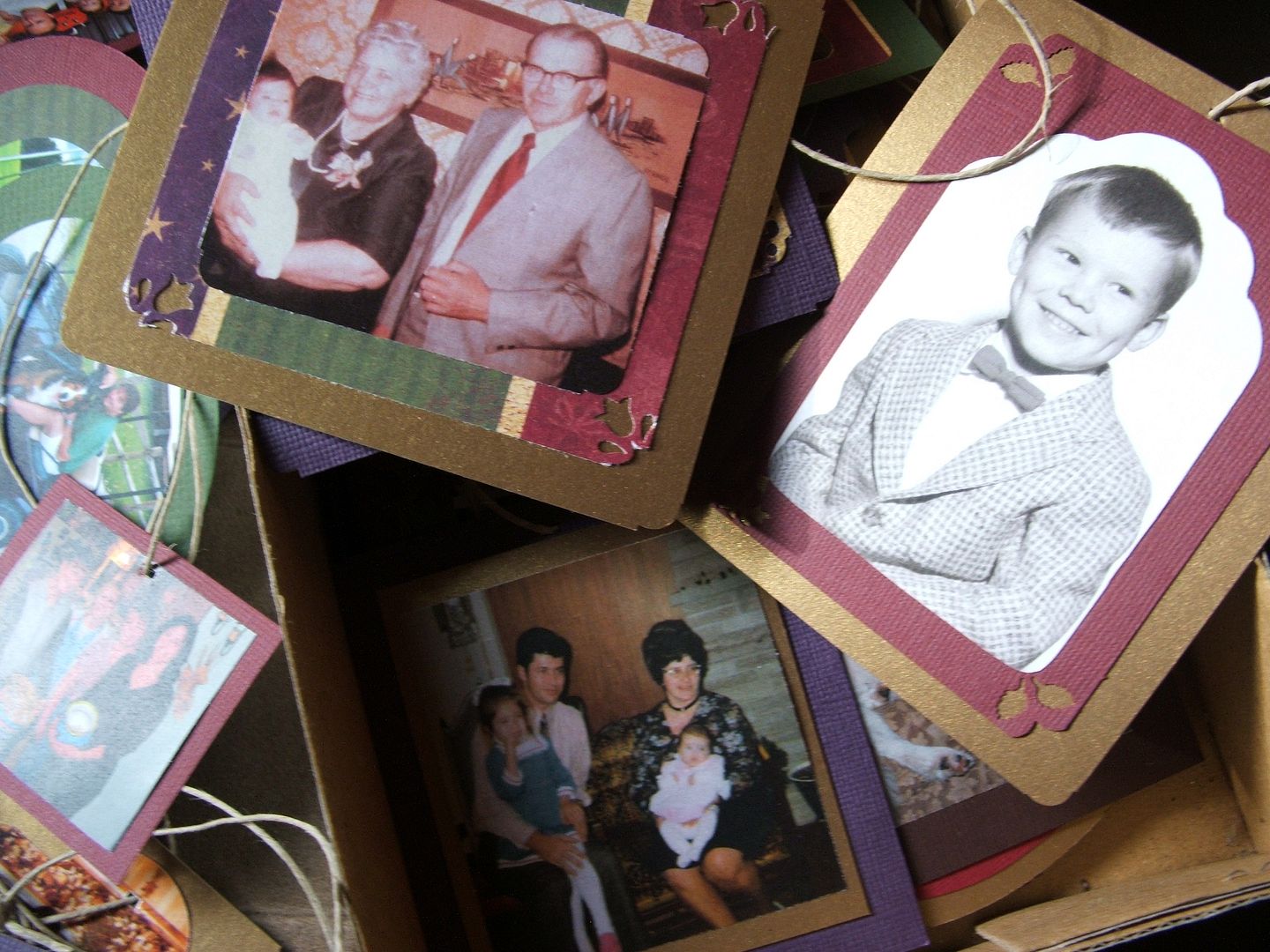 Linked to:
Turn It Up Tuesday
LouLou Girls
Tuesdays with a Twist
Thursday Favorite Things
#GrowingCirclesHop
TGIF Blog & Instagram Hop
Saturday Soiree Blog Party
SITS Sharefest
Happiness is Homemade
Friday Feature Linky Party
_________________________________________
Click the button below to buy my Children's Picture ebook for Christmas: