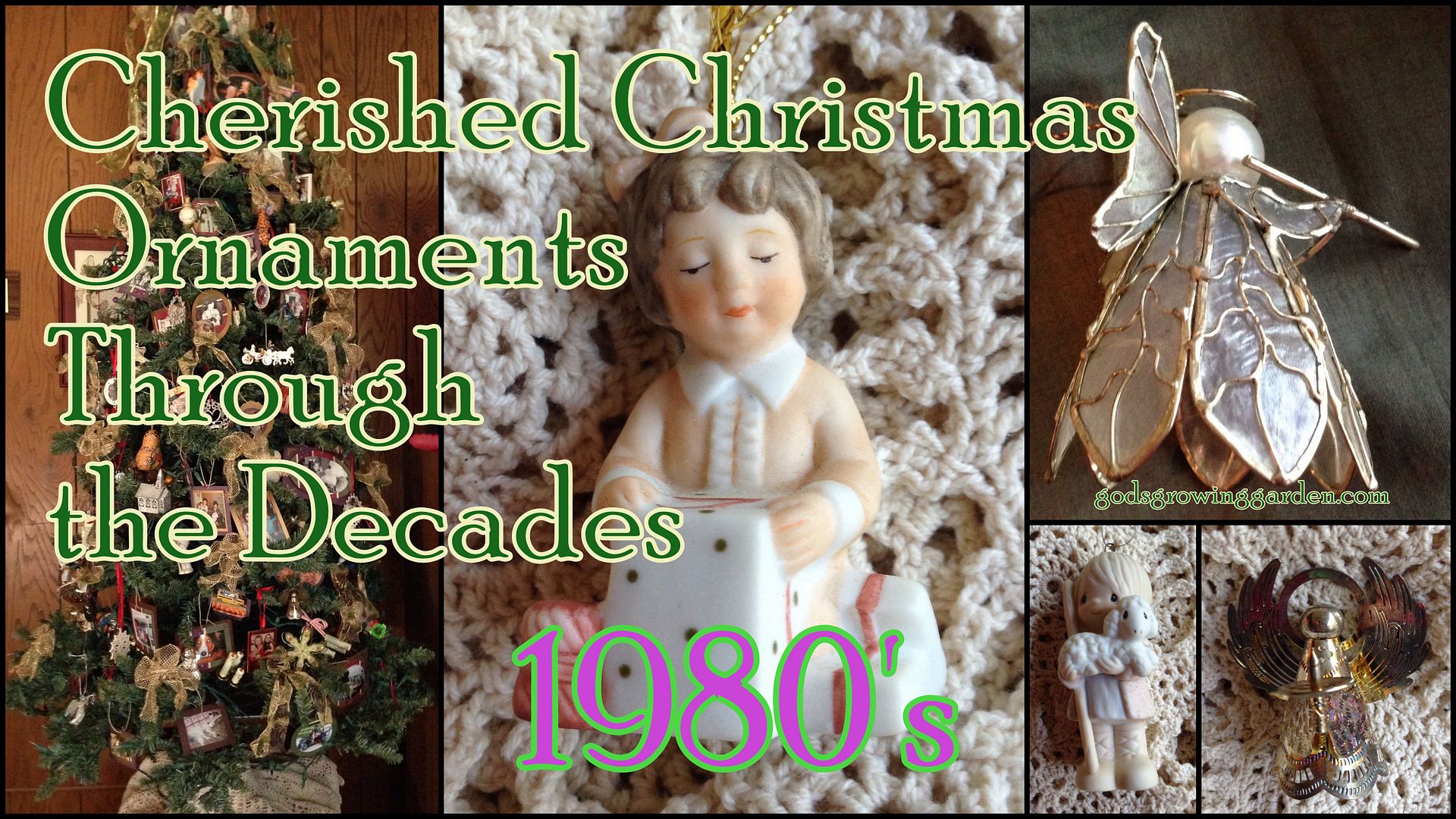 Cherished Christmas Ornaments Through the Decades -
1980's ANGEL
I have a "hodgepodge" style Christmas tree and I love the nostalgia that comes with that style tree. For the next few weeks I will be highlighting a few of my favorite ornaments organized by the decade.
In addition to these ornaments I will feature Christmas songs that I remember listening to in that featured decade. For the 1980's each post will feature a Christmas song sung by "Amy Grant".
A few years ago I showcased my "Christmas Family Tree Ornaments" that I made using photocopies of old photos - they are Scrapbook style ornaments (click HERE to view that series)
The first Angel ornament (first picture below) I believe is made of shells. The second set of four Angels are all holding something different: candle, hymnal, trumpet or cymbals.
Angels played such an important part in Jesus' birth. An angel appeared to Mary, Joseph, the Shepherds and the Magi - Please click HERE to read: "Angels Hovering 'Round"
Please enjoy "Hark, The Herald Angels Sing" & "A Mighty Fortress/Angels We Have Heard On High" sung by Amy Grant
(see below the ornament pictures)


A special thanks to "AmyGrantOfficial" for sharing this on YouTube
A special thanks to "ChrisSnell" for sharing this on YouTube
Previous Cherished Ornament Posts:
1970's WOODEN NATIVITY BELL
1970's JOLLY ELF
1970's BIRTHDAYS
1970's JET TOY
1970's ENGRAVED
1980's FIGURINES
1990's FLORAL CANDY
1990's HAND PAINTED
1990's PEWTER
2000's COOKIES
2000's GOURDS
2000's IN MEMORY 9/11
_____________________________________________________________________
(Checkout this month's wonderful Sponsor!)
Cynthia from "ShorelineDesigned"
Handmade one-of-a-kind jewelry & beads made from beautiful beach stones from the Great Lakes Shoreline.
Travel along the shoreline with Cynthia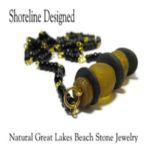 (Please click on the ad above to view her shop)