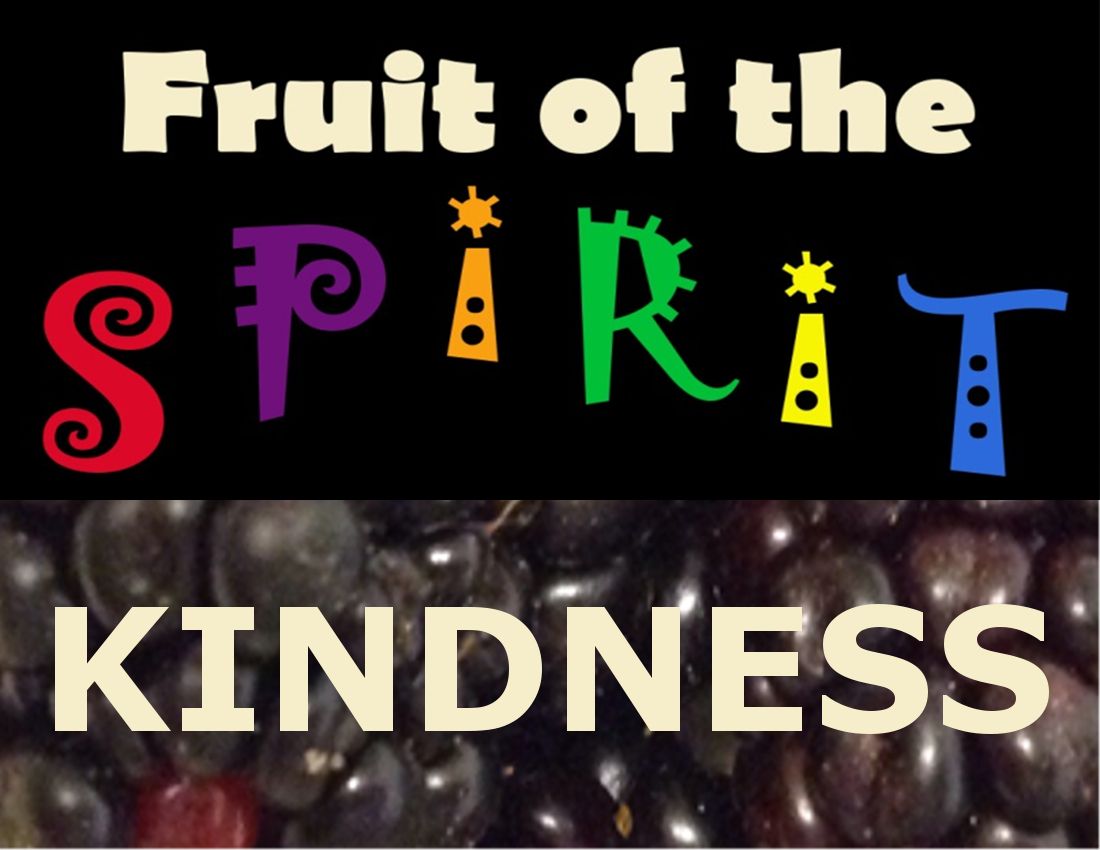 Fruit of the Spirit #5 = KINDNESS
When we become a Christian, we are filled with the Holy Spirit and these "fruits" (love, joy, peace, patience, kindness, goodness, faithfulness, gentleness and self-control) are the characteristics that overflow from us. This does not mean that we automatically produce Spiritual fruit without effort - we are still sinners and fall short of the Glory of God. However, this fruitful Spirit will become easier and be like a good habit after years of practice.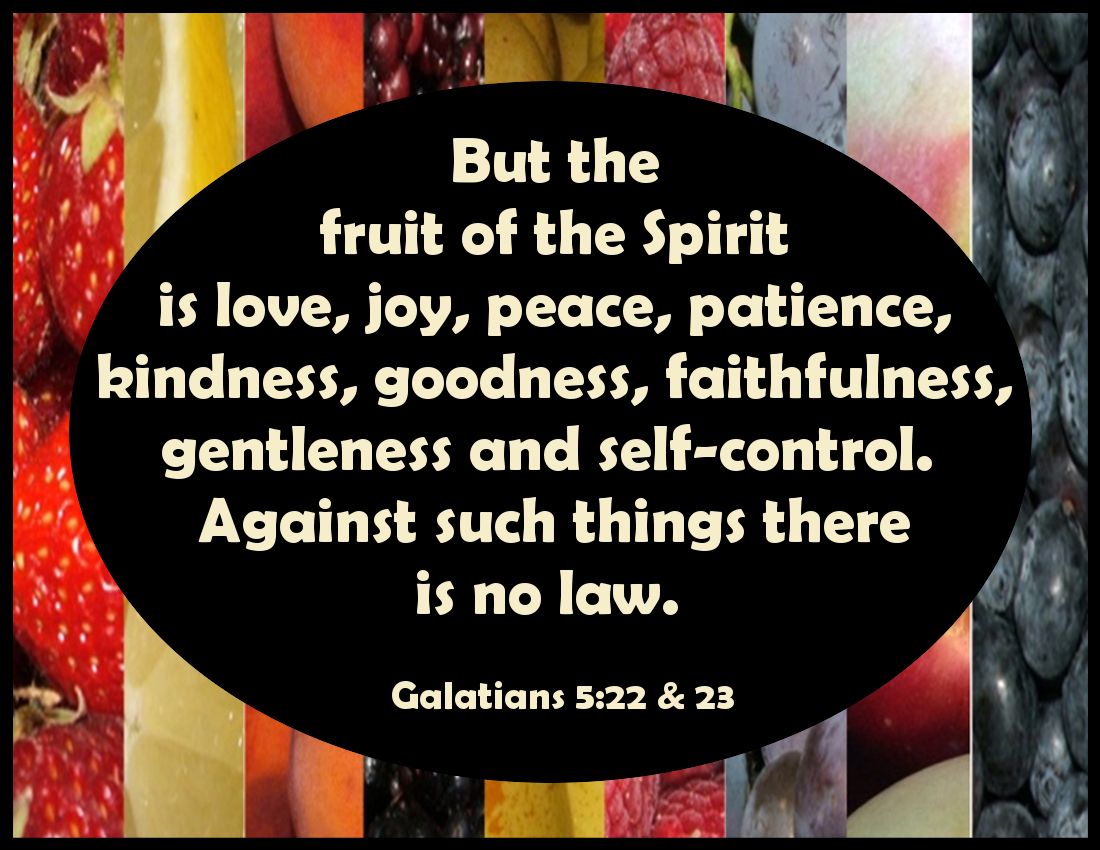 Today we will concentrate on KINDNESS.

I looked up "kindness" in the thesaurus: compassion, sympathy, thoughtfulness, consideration, helpfulness and charity.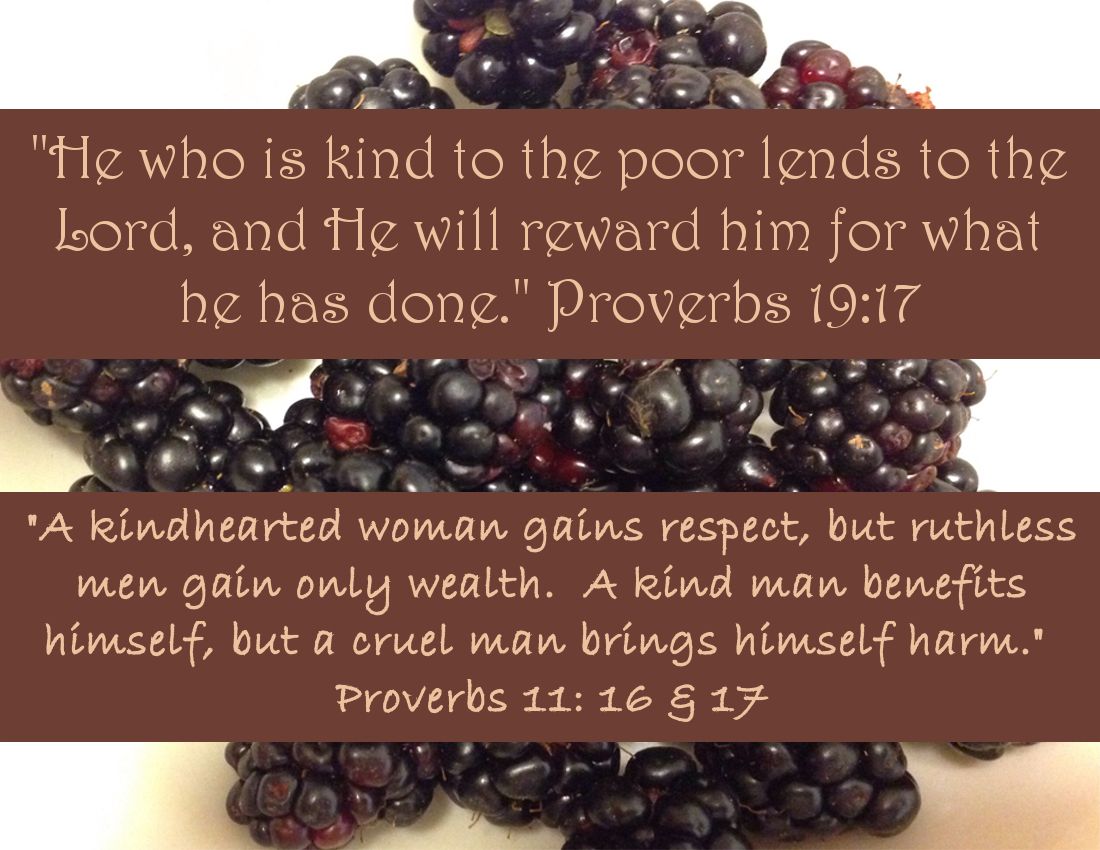 How interesting that being kind to someone else actually benefits us personally. Have you ever volunteered for anything? - maybe at a homeless shelter or at the YMCA? I have and it really did feel like I had received a healthy, "down-to-the-bone" blessing (an outpouring of the Holy Spirit). Isn't there a saying something like: help yourself by helping others.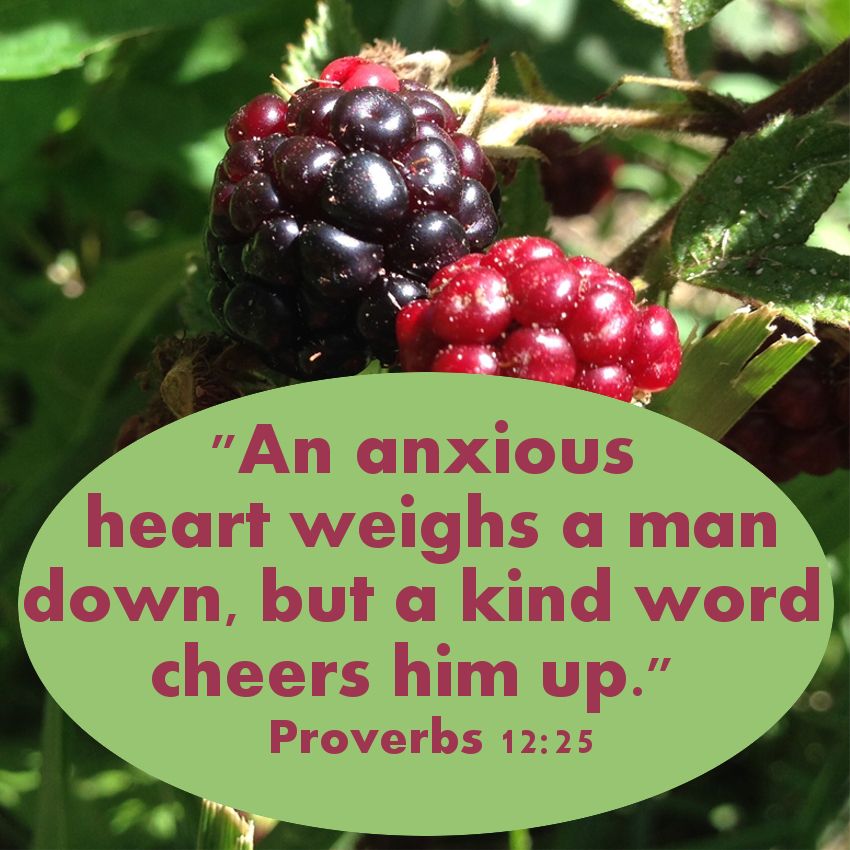 This verse is so relevant today with so many people dealing with anxiety and panic disorders. Just think about words that are positive or negative; both have such an extreme but opposite effect on the recipient. There have been many times in my life when my heart has been weighed down with life's struggles and hardships. Just one encouraging word from a friend can lift me up out of the darkness and get me back on track to thinking of others instead of myself.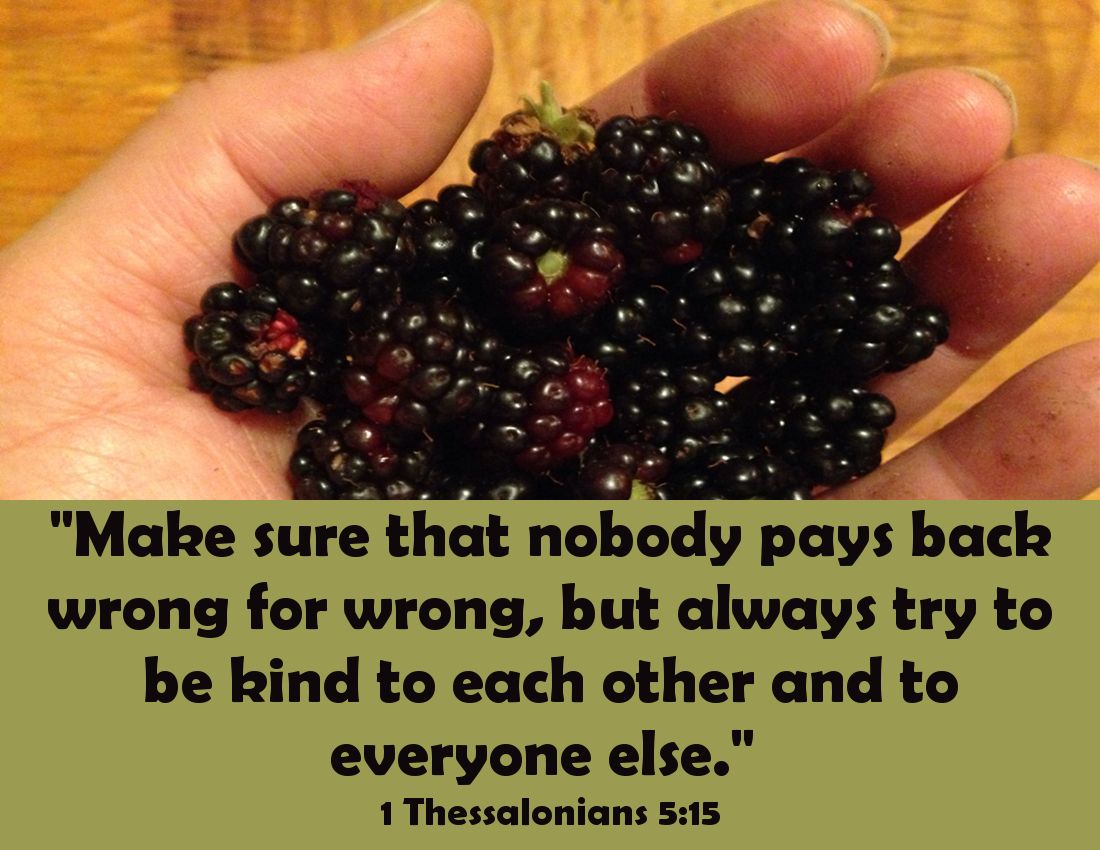 "But love your enemies, do good to them, and lend to them without expecting to get anything back. Then your reward will be great, and you will be sons of the Most High, because he is kind to the ungrateful and wicked. Luke 6:35
There are 2 important points from the above verses:
1. When we are kindhearted we can't expect anything in return - kindness is selfless. Our motives have to be correct otherwise our so-called "acts of kindness" will come across as very fake. Kindness has to be sincere.
2. Enemies - be kind to each other & EVERYONE ELSE. God is kind to everyone, including the "ungrateful and wicked" - our enemies. There is no getting even here - revenge only hurts both parties involved. So, we must be kind to both the nice and nasty alike.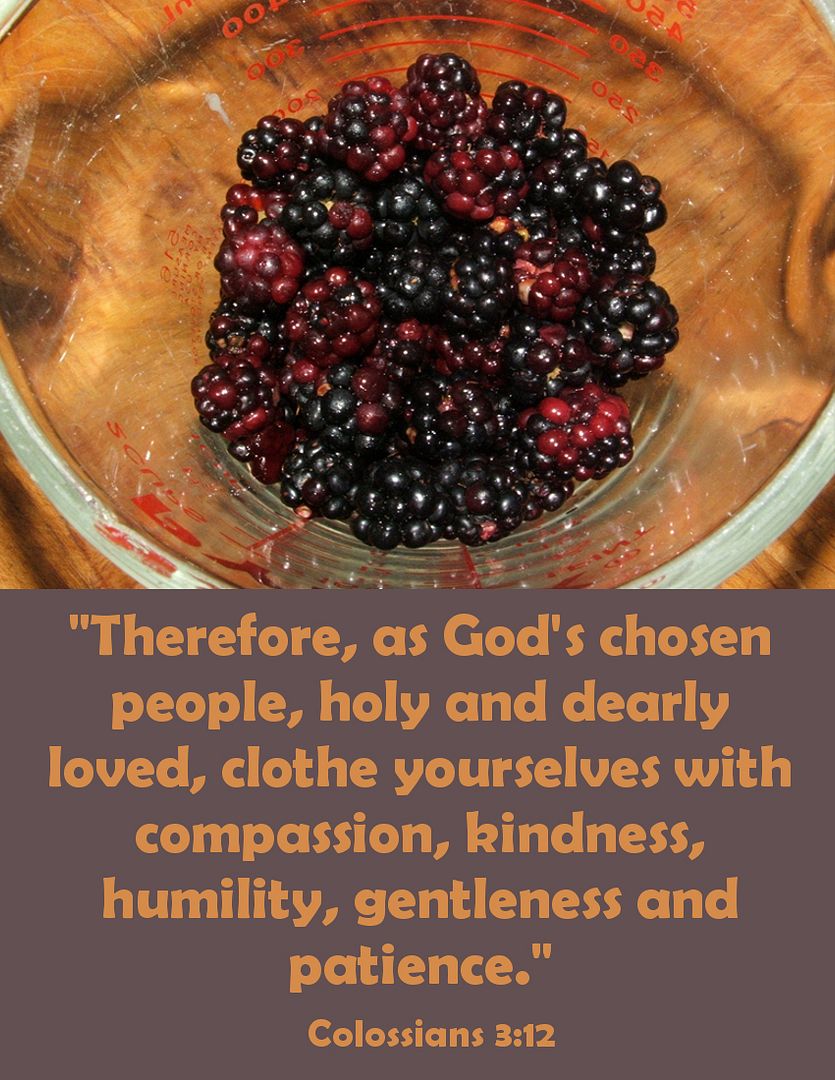 "And God raised us up with Christ and seated us with him in the heavenly realms in Christ Jesus, in order that in the coming ages he might show the incomparable riches of his grace, expressed in his kindness to us in Christ Jesus." Ephesians 2:6 & 7
Jesus is the ultimate example of kindness.
What will you do with your quart of Kindness?
______________________________________________________________________


"Prayer Warriors United" is a google+ Community where Christians come together in prayer.
C
lick HERE to view or join this community
If you need prayer please fill out this