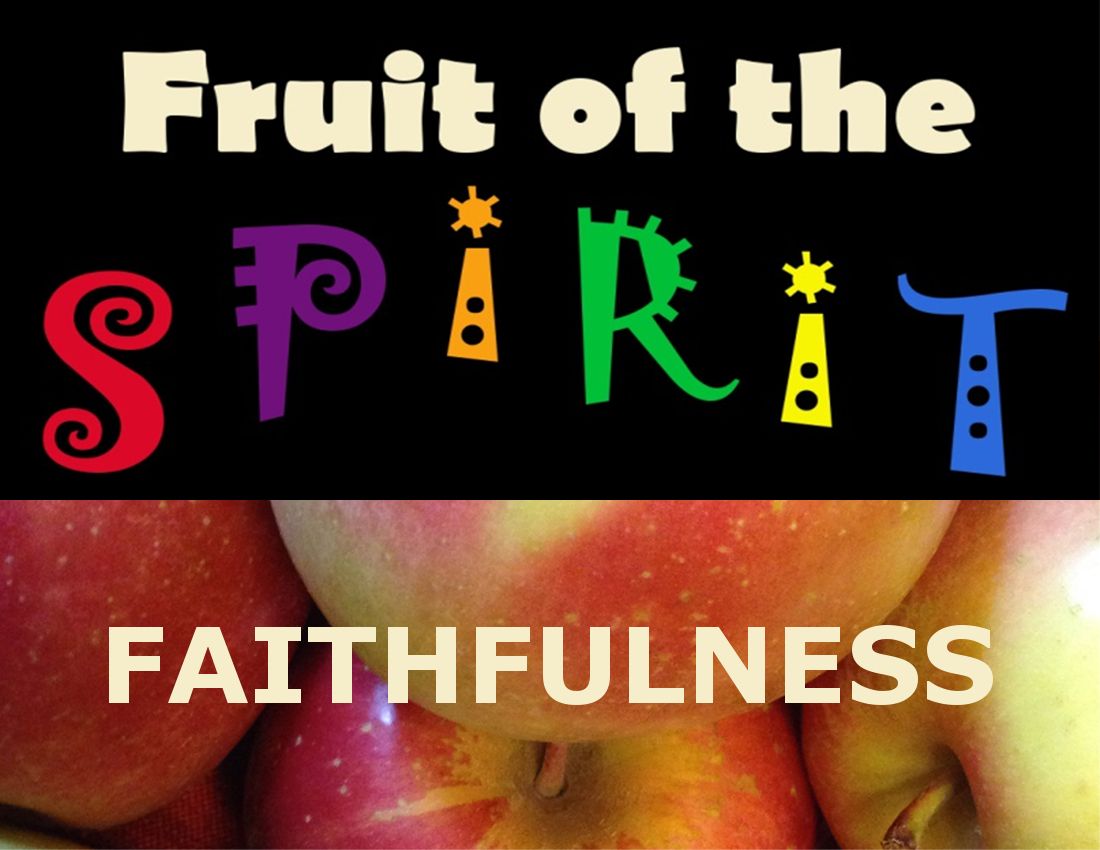 Fruit of the Spirit #7 = FAITHFULNESS
When we become a Christian, we are filled with the Holy Spirit and these "fruits" (love, joy, peace, patience, kindness, goodness, faithfulness, gentleness and self-control) are the characteristics that overflow from us. This does not mean that we automatically produce Spiritual fruit without effort - we are still sinners and fall short of the Glory of God. However, this fruitful Spirit will become easier and be like a good habit after years of practice.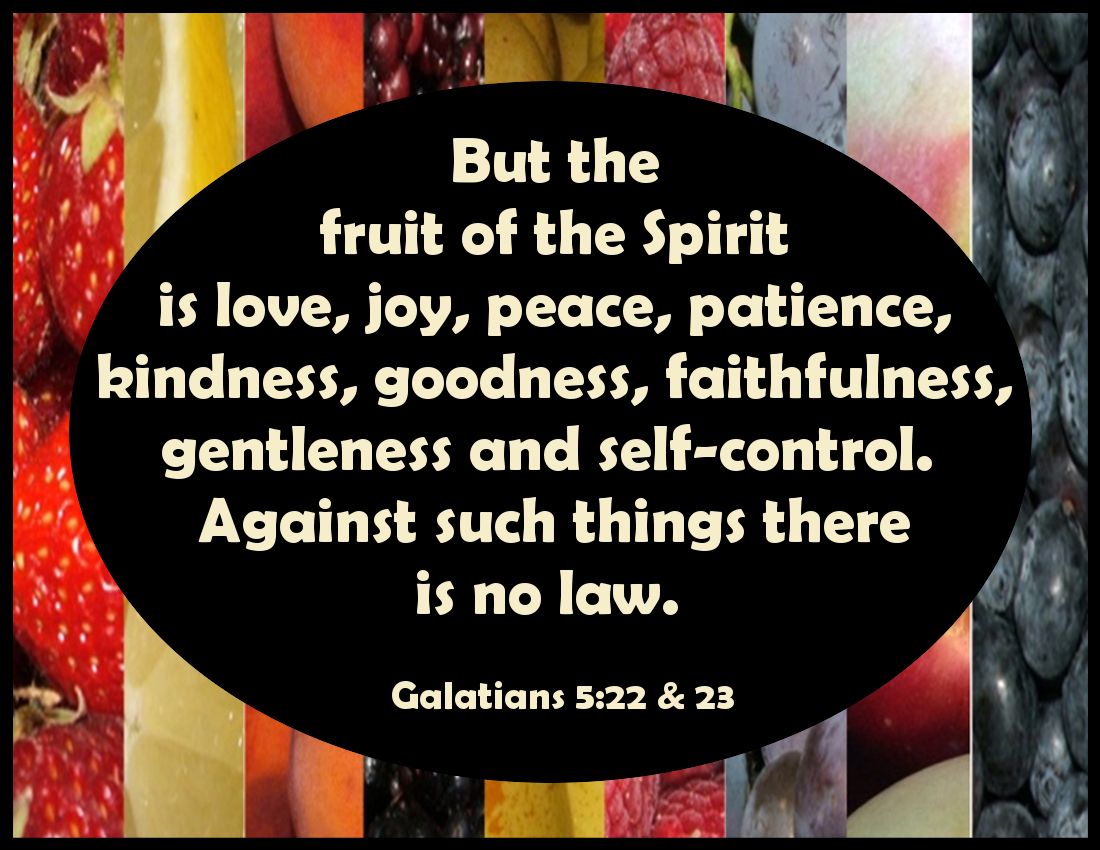 Today we will concentrate on FAITHFULNESS.

FAITHFUL is: "loyal, devoted, trustworthy, committed, dependable, reliable and constant."
I love the last adjective: "constant" - that means always and forever, in every situation, never ending! Let's look at how important it is for us to be faithful:
"Writing them (love & faithfulness) on the tablet of your heart and binding them around your neck" is serious. This means that we are to be devoted first to God, our Lord & Savior Jesus Christ. We also need to be committed to our spouse, children, family, friends, neighbors and aquaintances.
God will do amazing things for you when you are faithful
(please take some time this week to read the following Bible passages):
1. God preserves - Psalm 31:23
2. God guards - Psalm 97:10
3. God promises - Psalm 145:13
4. God protects - Proverbs 2:8
5. God blesses - Proverbs 28:20
6. God strengthens - 2 Thessalonians 3:3
7. God frees - see the verse below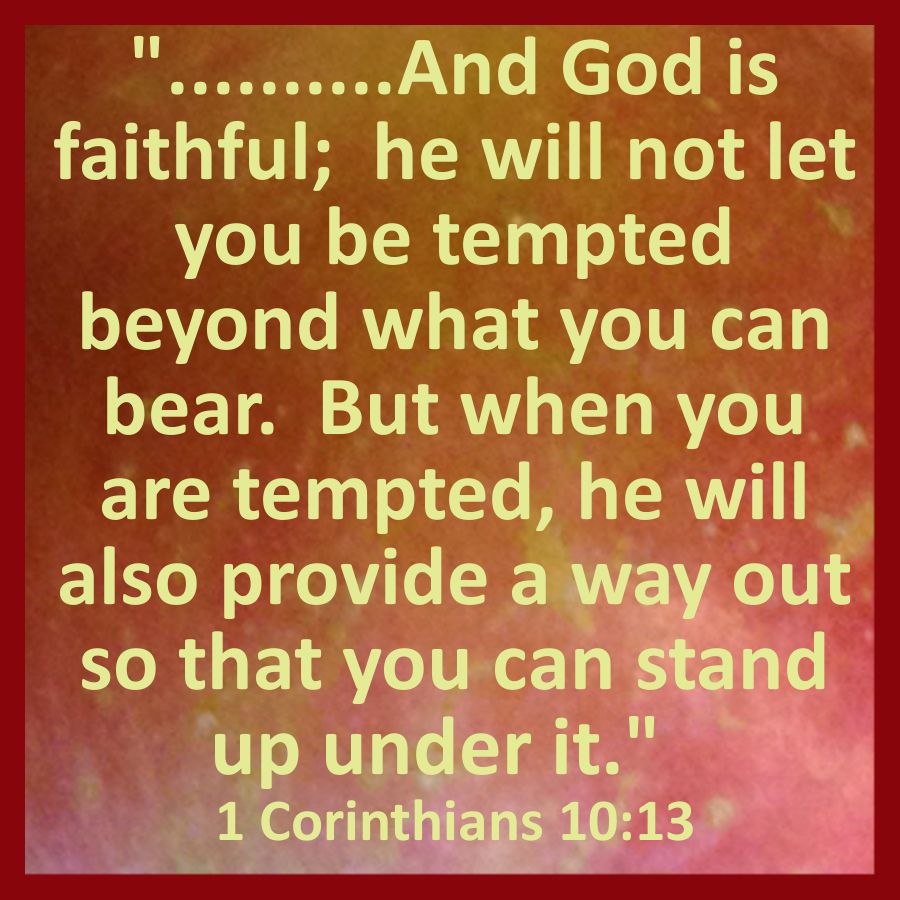 In the verse above we learn that God is faithful and the implication is that our Christian walk will not be easy, but if we follow God's example and remain faithful to Him.......then God will "provide a way out" and free us from the bondage of sin through Jesus Christ.
What will you do with your case of FAITHFULNESS this week?
Other "Fruit of the SPIRIT" Posts
Copyright, Permissions & Disclaimer

Linked to:
Over the Moon Linky Party
Happiness is Homemade
Tuesdays with a Twist
You're the STAR
Oh My Heartsie Girls Wonderful Wednesday
Wonderful Wednesday Blog Hop
______________________________________________________________________
"Prayer Warriors United" is a google+ Community where Christians come together in prayer.
C
lick HERE to view or join this community
If you need prayer please fill out this