HETH - Psalm 119:57-64
The longest chapter in the Bible is Psalm 119. If you turn to Psalm 119 in your Bible you will notice that there is a strange word every 8 verses. These "strange" words are the letters of the Hebrew alphabet. David wrote this chapter in an acrostic pattern and every letter of the alphabet is followed by 8 verses. It is a chapter full of praise and worship. I thought it would be fun to study Psalm 119 by summarizing each alphabetic section in an acrostic format.
I did not know anything about the Hebrew language, so I did a little research. The Hebrew language is written from the right to the left - opposite of the English language. There are 22 letters to the Hebrew alphabet. Today we continue studying with the eighth letter HETH.
I am also NOT a poet, so I had to research what an acrostic pattern meant.
An Acrostic Poem - is a poem where certain letters in each line spell out a word or phrase.
Example below.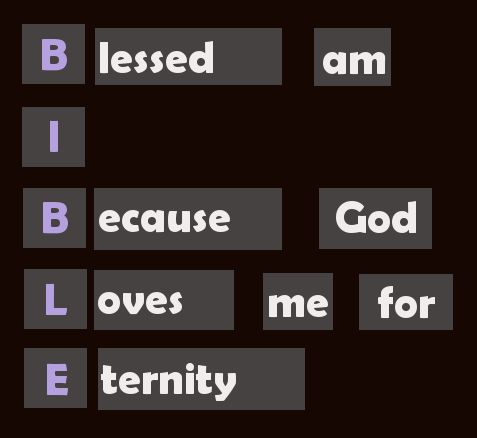 HETH - The earth is filled with your love, O Lord; my heart overflows
.
These eight verses are about love and obedience.
God loves us (verse 64) - it says in 1 John 4:19 that God loved us first.
"We love because he first loved us."
1 John 4:19
And we love God in return (verse 58 - "I have sought your face with all my heart").
Once we begin to love God, then we automatically love others (verse 63).
God's Love is an amazing bond between Christians. Have you ever met a fellow Christian for the first time and immediately know that you are friends? This connection is because of Our Lord's amazing love that lives inside us.


These eight verses are also about obedience. When God loves us and we love Him in return, then obedience to God should naturally follow.
1.
"I have PROMISED to obey your words" (verse 57)
This means that we are COMMITTED to doing what God asks.
2.
"I have CONSIDERED my ways and HAVE TURNED my steps to your statutes." (verse 59)
This means that we have ADMITTED our wrongdoing and are CHANGING our ways to fit God's plan (repentance).
3.
"I will HASTEN and NOT DELAY to obey your commands." (verse 60)
This means that we need to try to change our ways QUICKLY and IMMEDIATELY.
4.
"Though the wicked bind me with ropes, I will NOT FORGET your law" (verse 61)
This means that even in adversity we must CONTINUE to obey God.
5.
"At midnight I rise to give you THANKS" (verse 62)
This means that we are to be THANKFUL in every situation and THANKFUL during all aspects of obedience.
Previous Series on OBEDIENCE
(click on each title to view the post):
Christians are NOT excluded from Obedience
Holiness = Obedience To God
Obeying God With Your Body
Obeying God Makes Your Actions His Actions
Taking Care of Your Family
RESPECT
Obeying Authority
What Happens When Those in Authority Ask You To Go Against God's Law?
Beware of False Prophets
Copyright, Permissions& Disclaimer

Shared with:
Over the Moon Linky Party
Happiness is Homemade
Pin Junkie Party #333
Thursday Favorite Things
You're the STAR
Tuesdays with a Twist
Wonderful Wednesday Blog Hop
Oh My Heartsie Girls Wonderful Wednesday
_____________________________________________________________________
Take Up The THANKFULNESS Challenge!
I challenge you to thank God for something everyday for one year! Either write it down in a diary OR share with us on a blog. If you have a blog & would like to share your THANKFULNESS posts with us, then please fill out this form:
365 Days of Being THANKFUL form - click HERE
and you will be added to the THANKFULNESS page.