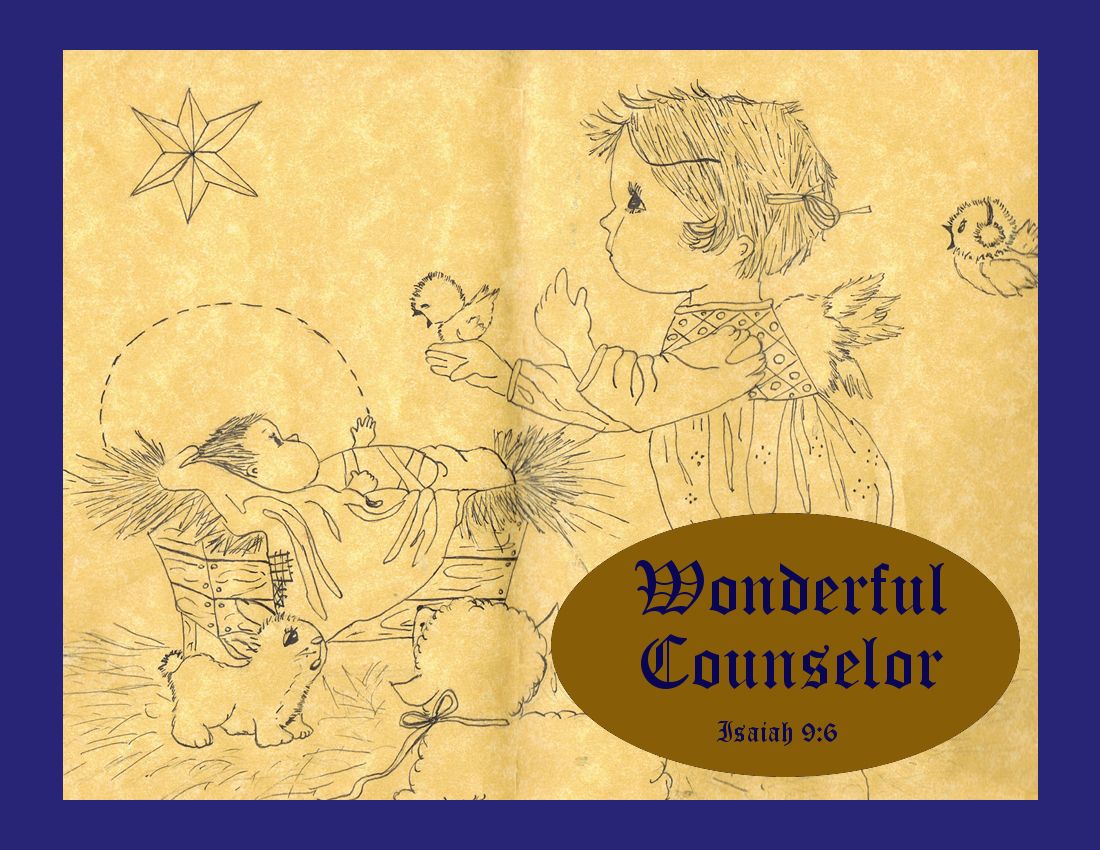 First of Advent - WONDERFUL COUNSELOR
Last year, during Advent season, we focused on preparing our heart, mind and soul to celebrate the birth of our Savior, Jesus Christ.
(click the titles to view each post below):
ADORE, BEHOLD, PEACE, PROCLAIM
GLORIFY
JOY, JOYFUL, JOYOUS, REJOICE
HALLELUJAH
This year we will be studying who Jesus is as described in Isaiah 9:6. Today we will be learning about Jesus The Wonderful Counselor.
We will begin by defining each word:
Wonderful - exciting wonder: marvelous, astonishing, awesome, admirable
Counselor (modern definition) - a person trained to give guidance on personal, social or psychological problems.
Counselor (Biblical definition) - historically speaking, in Old Testament times, counselors were advisers to kings.
However, in both the Old and New Testaments God is identified as a counselor.
The Holy Spirit became our Counselor after Jesus ascended to heaven. The Holy Spirit is here to counsel, support, assist, and advise us in our Christian walk.
Let's dive in deeper into the Word of God to find out how He is wonderful:
Let them give thanks to the Lord for his unfailing love
and his wonderful deeds for mankind,
Psalm 107:8
All this also comes from the Lord Almighty,
whose plan is wonderful,
whose wisdom is magnificent.
Isaiah 28:29
When he said this, all his opponents were humiliated, but the people were delighted with all the wonderful things he was doing.
Luke 13:17
But you are a chosen people, a royal priesthood, a holy nation, God's special possession, that you may declare the praises of him who called you out of darkness into his wonderful light.
1 Peter 2:9
Praise be to the Lord,
for he showed me the wonders of his love.
Psalm 31:21
And now, let's focus on how the Bible details counselor:
I will praise the Lord, who counsels me;
even at night my heart instructs me.
Psalm 16:7
"First seek the counsel of the Lord."
1 Kings 22:5
And I will ask the Father, and he will give you another counselor to help you and be with you forever—
John 14:16
But the Counselor, the Holy Spirit, whom the Father will send in my name, will teach you all things and will remind you of everything I have said to you.
John 14:26
But very truly I tell you, it is for your good that I am going away. Unless I go away, the Counselor will not come to you; but if I go, I will send him to you.
John 16:7
Thank you Lord for being our WONDERFUL COUNSELOR!
Copyright, Permissions& Disclaimer
Shared with:
Tuesdays with a Twist
You're the STAR
Oh My Heartsie Girls Wonderful Wednesday
Over the Moon Linky Party
________________________________________________________________________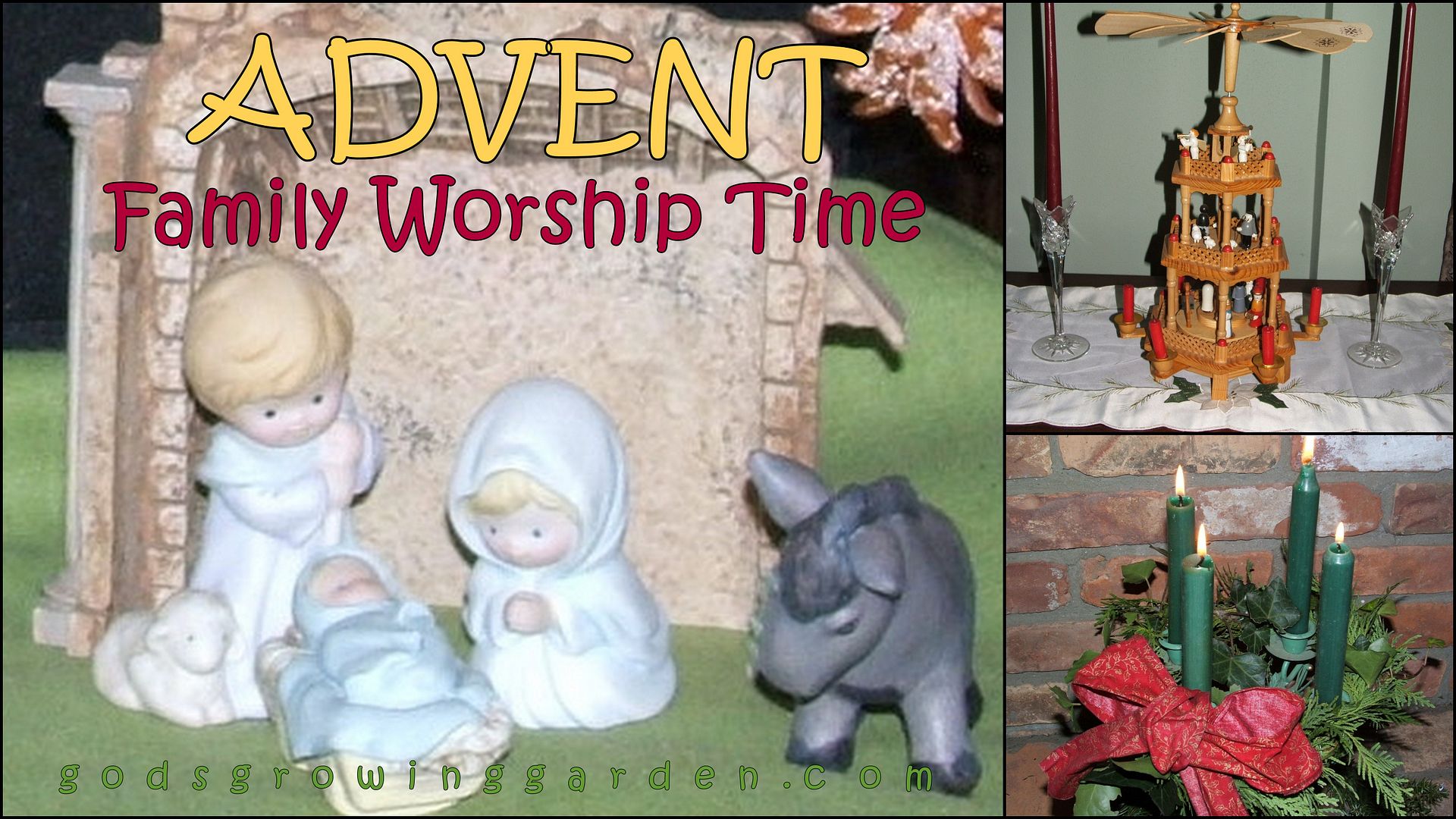 Enjoy precious time with your family during Advent.
click HERE to view this post about
Family Worship Time during Advent