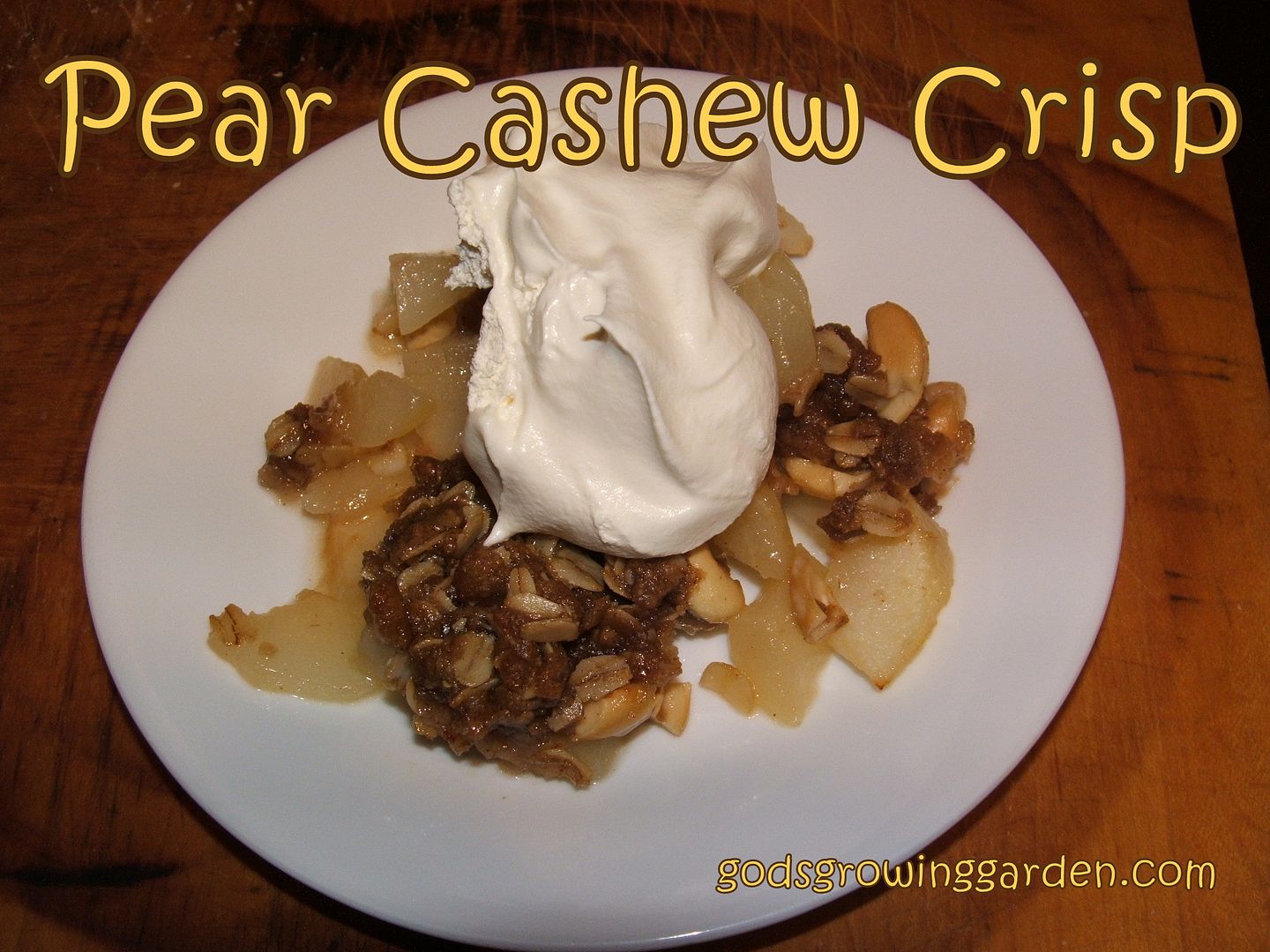 Pear Cashew Crisp
It was a fantastic Pear year! I created this recipe about 1 month ago and in so doing I discovered more flavor combinations that I love - Pears and lime......................& cashews and cardamom..................YUMMY!
A few more of my Pear Recipes & info on Cardamom (click on each title to view the entire post):
French Pear Pie
Cinnamon Spiced Home Canned Pears
Cardamom the Forgotten Spice
4 cups pears (washed, peeled, cored & sliced)
2 1/2 tablespoons lime juice
1/2 cup oats (I used Old Fashioned Rolled Oats but quick will work also)
1/2 teaspoon vanilla extract
Prepare the pears as listed above & pour the lime juice on top - set aside until later. Melt the butter. In a separate bowl combine the sugar, flour, cinnamon, cardamon & oats - stir until just mixed. Now add the melted butter & vanilla into the dry mixture and stir just until combined. Finally, stir in the chopped cashews. Spray/butter a square Pyrex dish and spread the pears (that you set aside from before) evenly across the bottom of the dish. Spread the buttery oat mixture on top of the pears & b
ake in a preheated 375 degree oven for 30 minutes or until desired texture & golden color is achieved.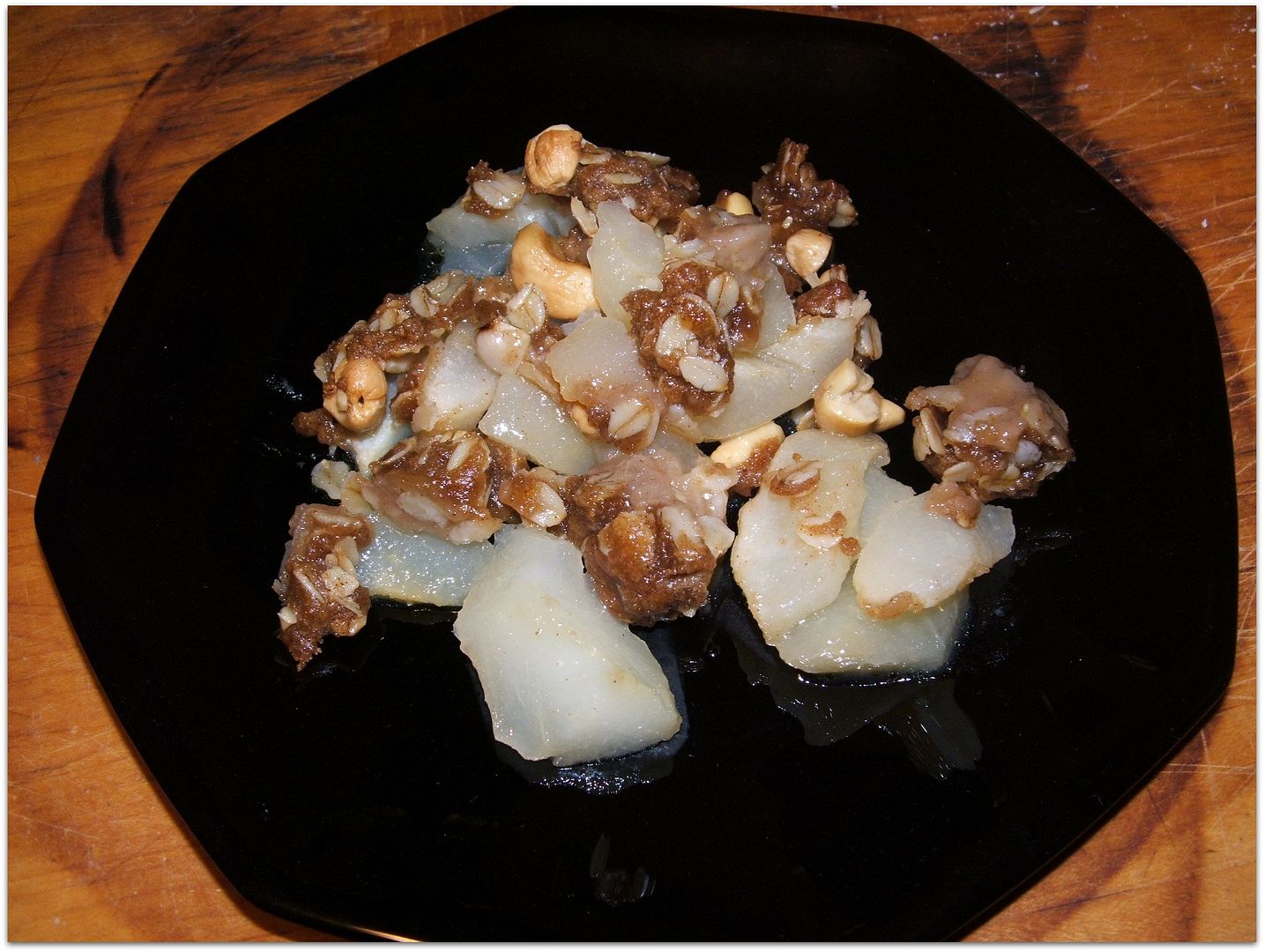 Remove from the oven & allow to cool. Serve with a dollop of whipped cream, ice cream or just eat plain & ENJOY!!

Linked to:
I Love My Post
Momma's Ramblings
Good Tastes Tuesday
All My Bloggy Friends
Tasty Tuesdays
Farm Blog Hop
Happiness is Homemade
_______________________________________________________________________
Please checkout this month's wonderful Sponsor!!
"Forsythia For Sale" this amazing online store has 45 acres of 11 different varieties of forsythia bushes!! And many more shrubs like Boxwood, Hydrangea and Evergreen Shrubs.