Features From My Visit to: The Toledo Museum of Art - COUNTRY#3
TMA (Toledo Museum of Art) is one of my favorite places in Toledo, Ohio. I first visited this beautiful museum when I was in high school in Canada. I grew up in the Windsor area and I was privileged to go to a high school with an advanced art program. We actually visited the TMA twice throughout my high school career. I had no idea when I was a teenager that I would actually marry an American and then settle in the Toledo area! I now visit my favorite museum once a year.
I will be featuring a few pieces from the TMA each month.
It's May and this month I will be featuring artwork that depicts outdoor life and sunshine.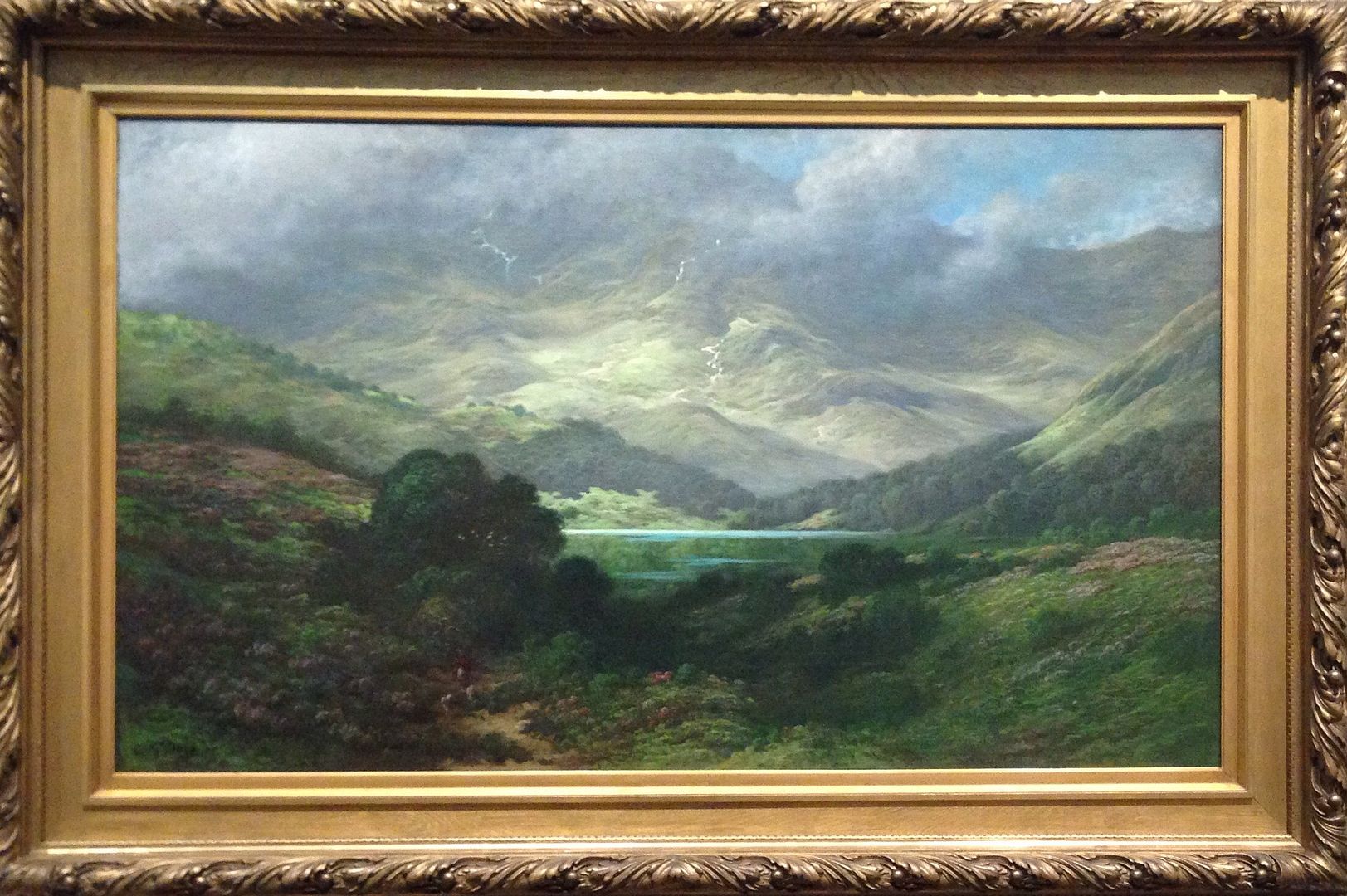 By Gustave Doré (French, 1832-1883)
For many years I only saw the gorgeous sunlight depicted on the lake in the middle of this painting. It wasn't until years later that my cousin noticed that there are actually dogs and a hunter in the bottom section of this masterpiece. I was so mesmerized by the glow that I didn't see the entire painting.
This French artist first visited Scotland in 1873. He then became obsessed with the beautiful Scottish landscape. From 1874 to 1881 he painted the Highlands from his memory, which made these representations of the Scottish wilderness to became more romanticized. Gustave Dore actually made a living by being an illustrator. He created illustrations for the Bible, Shakespeare and other books. However, his greatest passion was painting - this is a quote from the artist: "I illustrate today to pay for my paint and my brushes, but my heart has always been with painting."
ENJOY!
Other TMA Posts:
GLASS#1 - Church Stained Glass
COUNTRY#1 - "Hazy Day on the Marshes"
COUNTRY#2 - "A Dutch Road"
PEOPLE#1 - "Rainy Day, Boston"
GLASS#2 - Tiffany Chandelier
PEOPLE#2 - "The Open Air Breakfast"
Copyright, Permissions & Disclaimer

Linked to:
You're the STAR
Happiness is Homemade
Over the Moon Link Party
________________________________________________
Take Up The THANKFULNESS Challenge!
I challenge you to thank God for something everyday for one year! Either write it down in a diary OR share with us on a blog. If you have a blog & would like to share your THANKFULNESS posts with us, then please fill out this form:
365 Days of Being THANKFUL form - click HERE
and you will be added to the THANKFULNESS page.