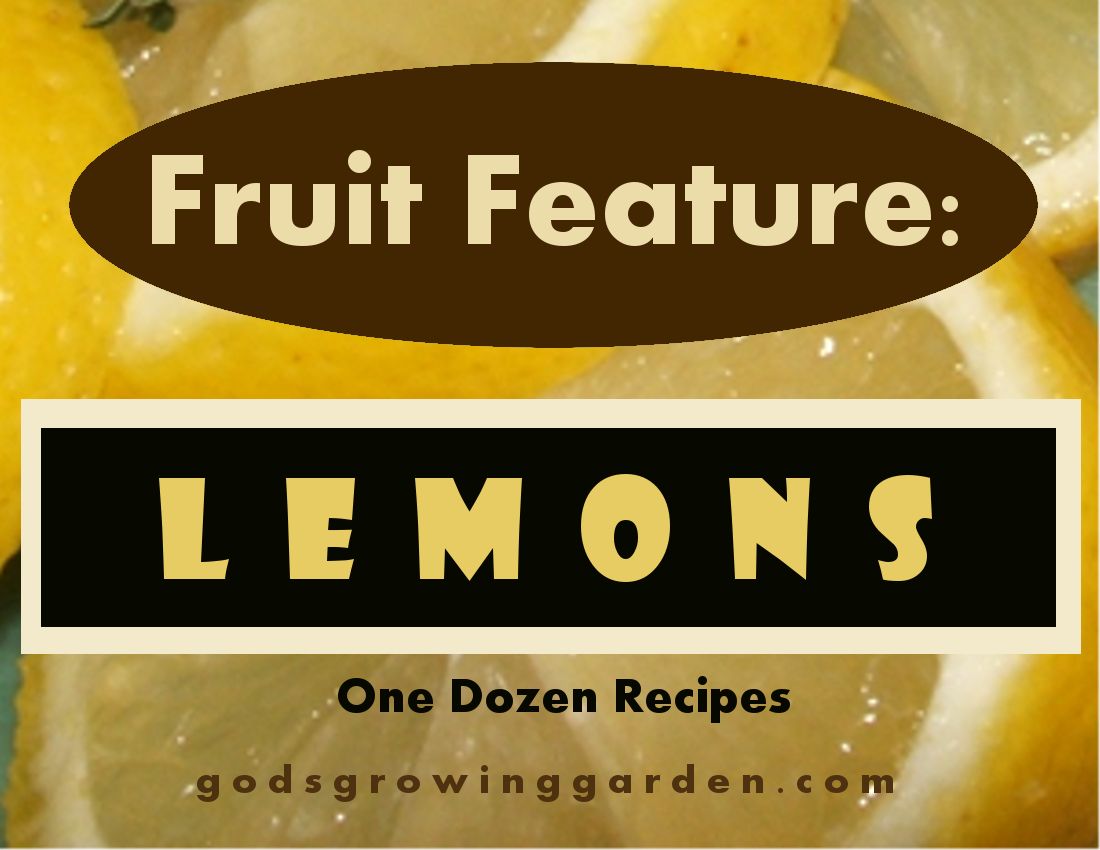 Fruit Feature #2: LEMONS (12 Recipes)
I'm doing a new series on Sundays about "The Fruit of the Spirit" - you see, when one becomes a Christian they are filled with the Holy Spirit. As a result, there are certain characteristics that overflow from a Christian's life (like love, joy, kindness etc).
I decided that during the week after each "Fruit of the Spirit" post I will feature the actual fruit that I symbolically used for that characteristic. Most recently we studied "JOY" (click HERE to read the entire post "Fruit of the Spirit #2 - JOY"). Today, I am featuring LEMONS - which was the fruit that I used as a symbol of JOY.
The following are 12 of my favorite LEMON recipes that I previously shared with you on this blog.
(click on each title to view the entire post with recipe):
Upsidedown Lemon Meringue Tarts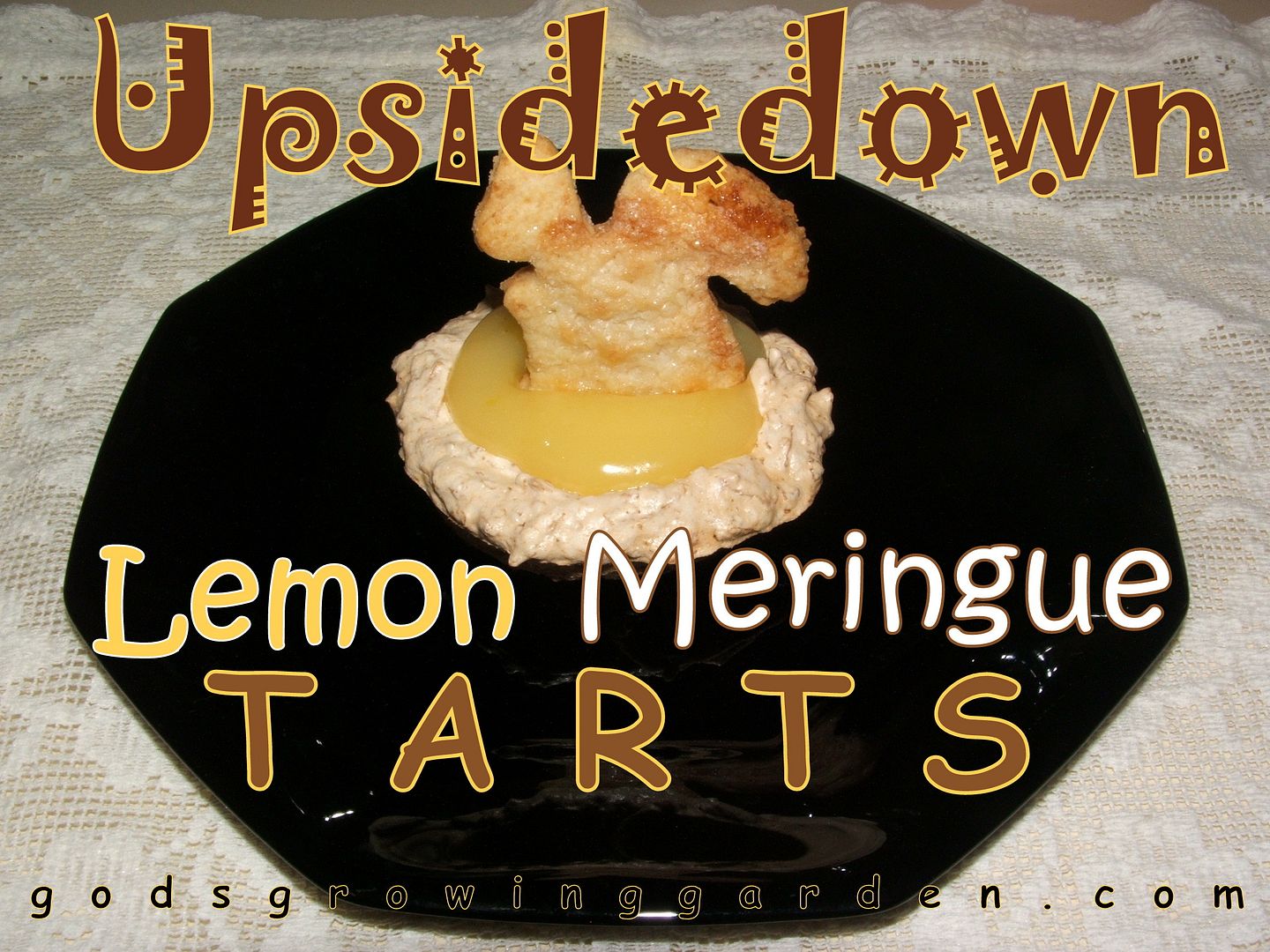 Lemon Asparagus Chicken
Lemon Mulberry & Pecan Muffins with Crumb Topping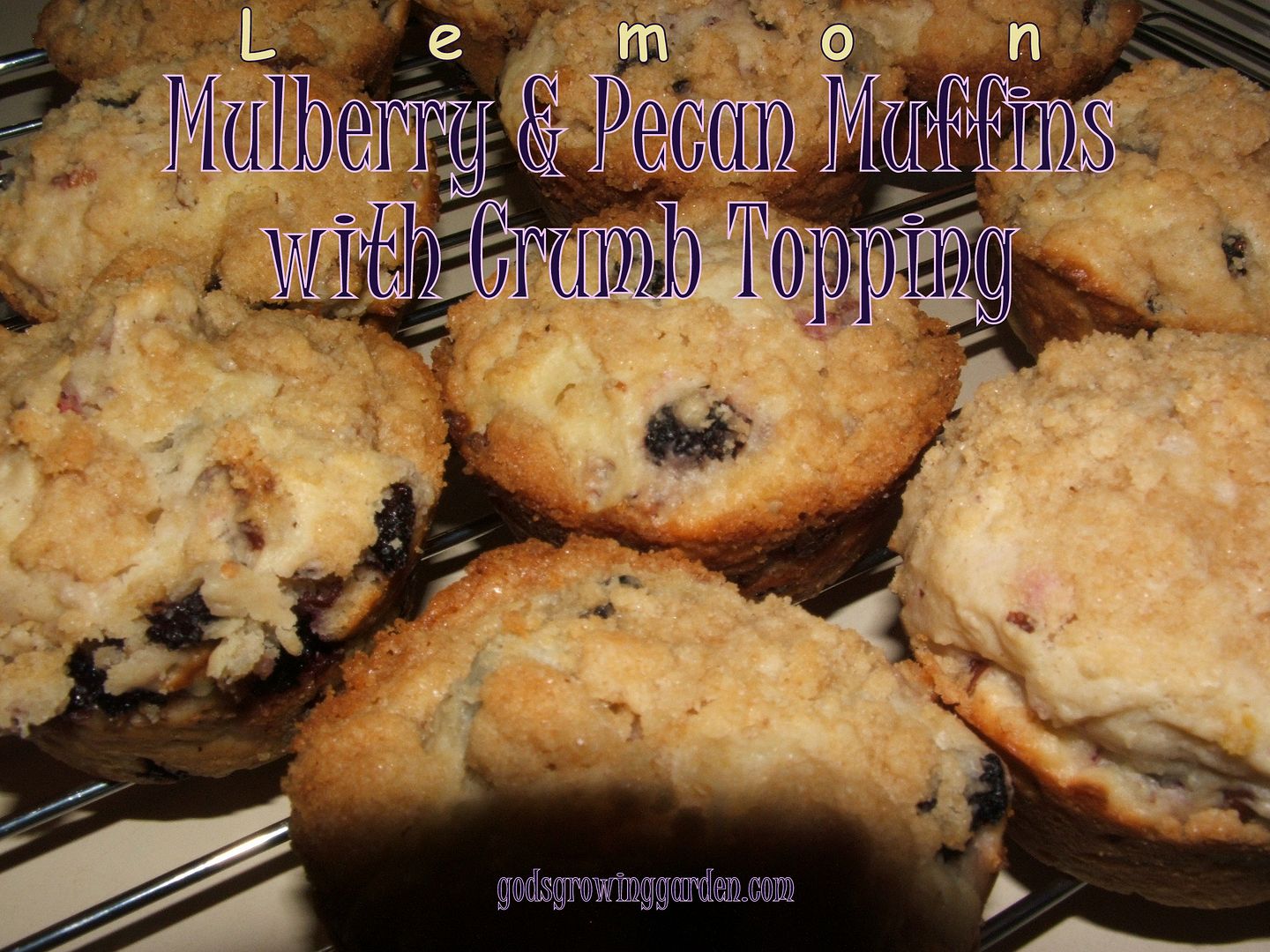 Sweet Potato Lemon Poppyseed Bread
Lemon Coconut Sugar Cookies (with optional Cranberries)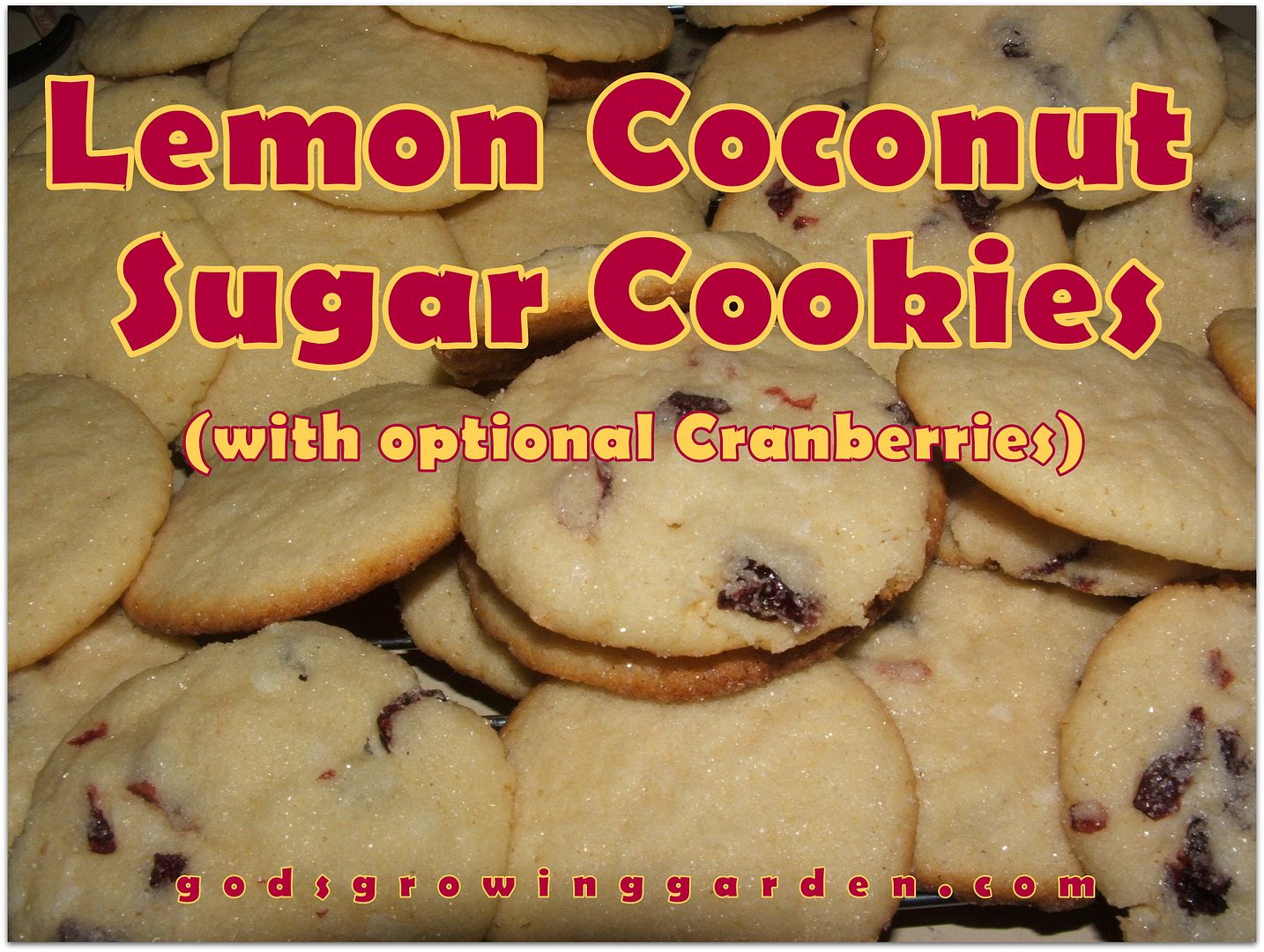 Blueberry Bread with Lemon Frosting-Glaze
Stevia Sweetened Lemonade Slushy/Icey
Lemon Blueberry Oatmeal Cookies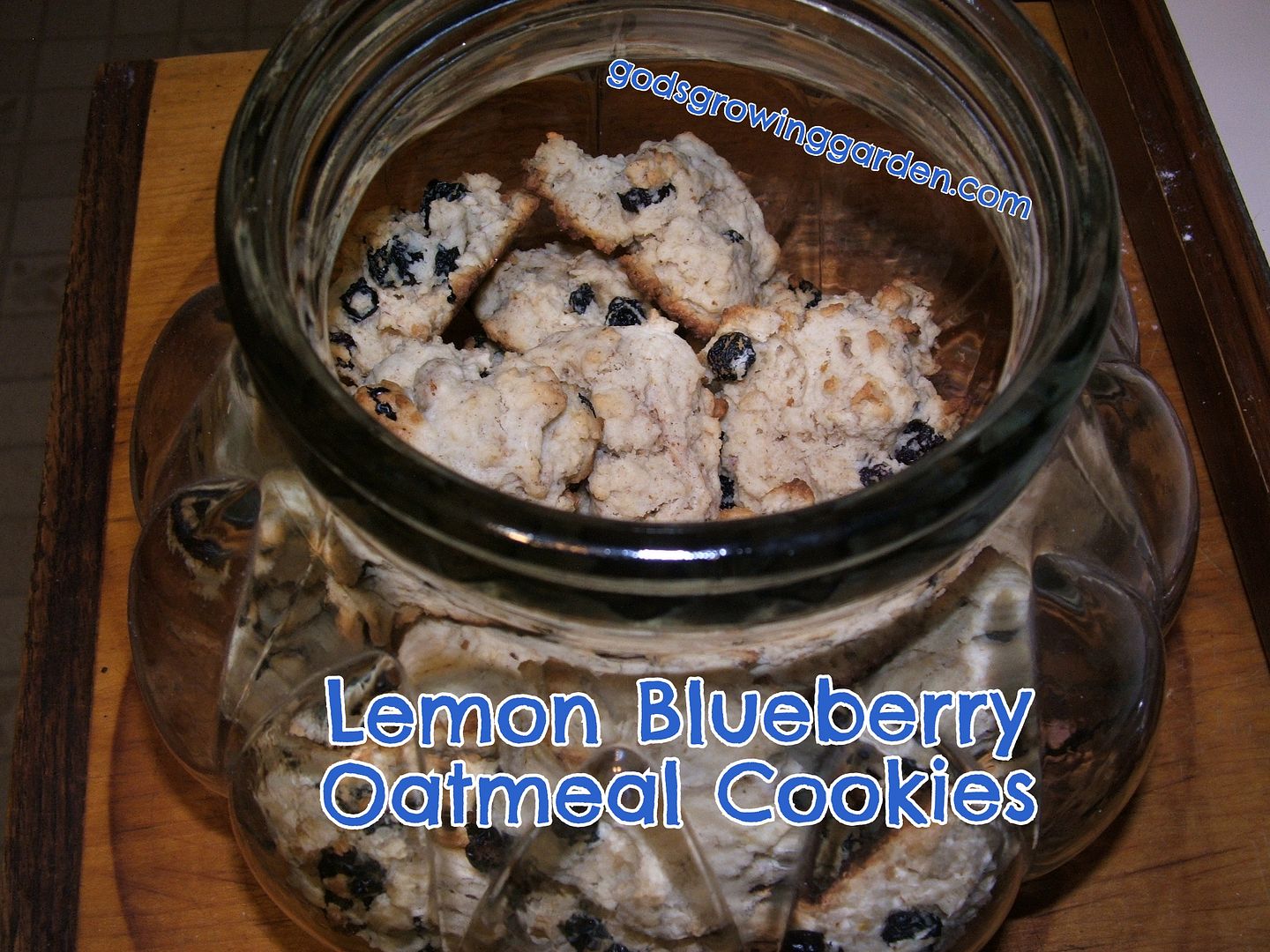 Fruit Salad with Lemon Avocado Sauce
Lemon Pepper Thyme Crock Pot Roasted Chicken
Applesauce Zucchini Bread with Lemon Glazting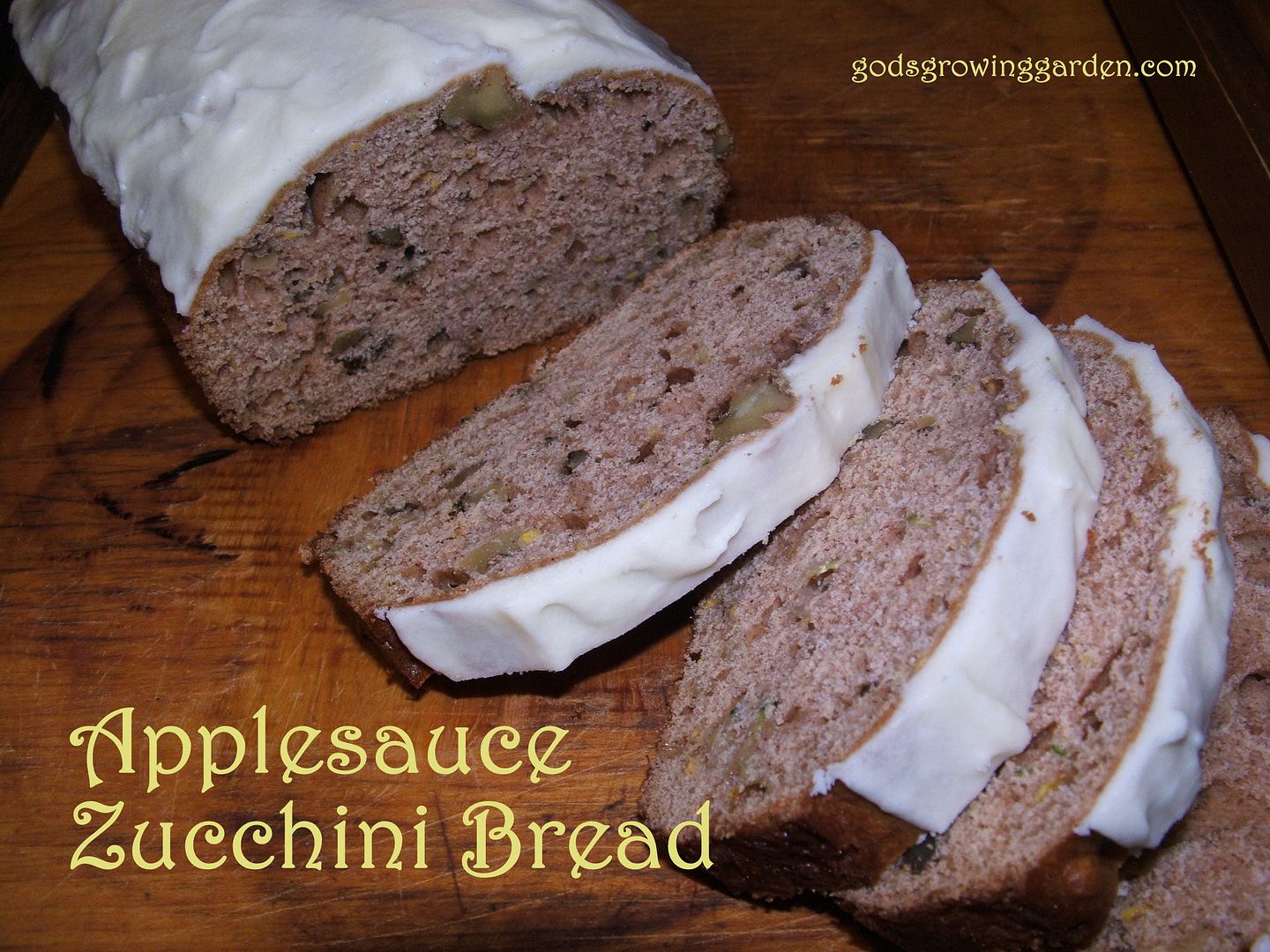 Raspberry Lemon Tea Cakes
Copyright, Permissions & Disclaimer

Linked to:
Happiness is Homemade
Over the Moon Link Party
__________________________________________________________________
Take Up The THANKFULNESS Challenge!
I challenge you to thank God for something everyday for one year! Either write it down in a diary OR share with us on a blog. If you have a blog & would like to share your THANKFULNESS posts with us, then please fill out this form:
365 Days of Being THANKFUL form - click HERE
and you will be added to the THANKFULNESS page.