I would just like to thank all of you again for either visiting or participating in my 16th "Themed Blog & Shop Hop" - I had so much fun and I hope that you did also!
Now - The Results (If you haven't already - please checkout these wonderful shops & blogs) (Remember I have 2 "featured buttons" if you were featured and wanted to place one on your blog - NOT a requirement)
These lovely yellow flower earrings by RazielaDesigns received the most likes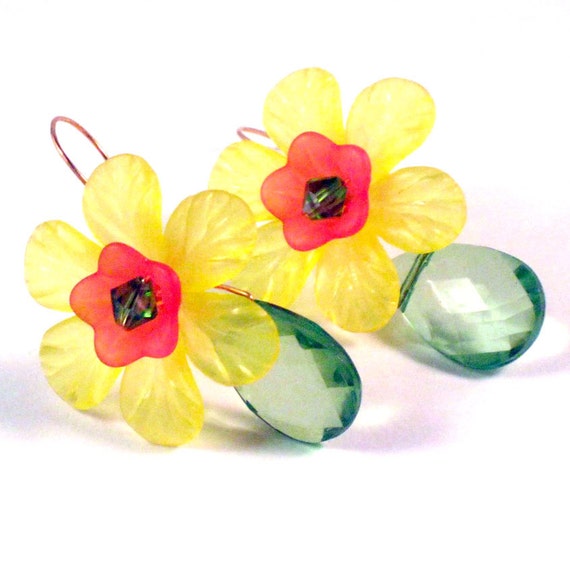 With the most "clicks":
I was unable to paste photos from Amy's blog but please visit!
Amy Mayen from "Sews'n Bows" received the most clicks with this darling "John Deere Tractor Dress"
Thank you all for your wonderful submissions!!!
Please join us tomorrow for the 17th Themed Blog & Shop Hop!