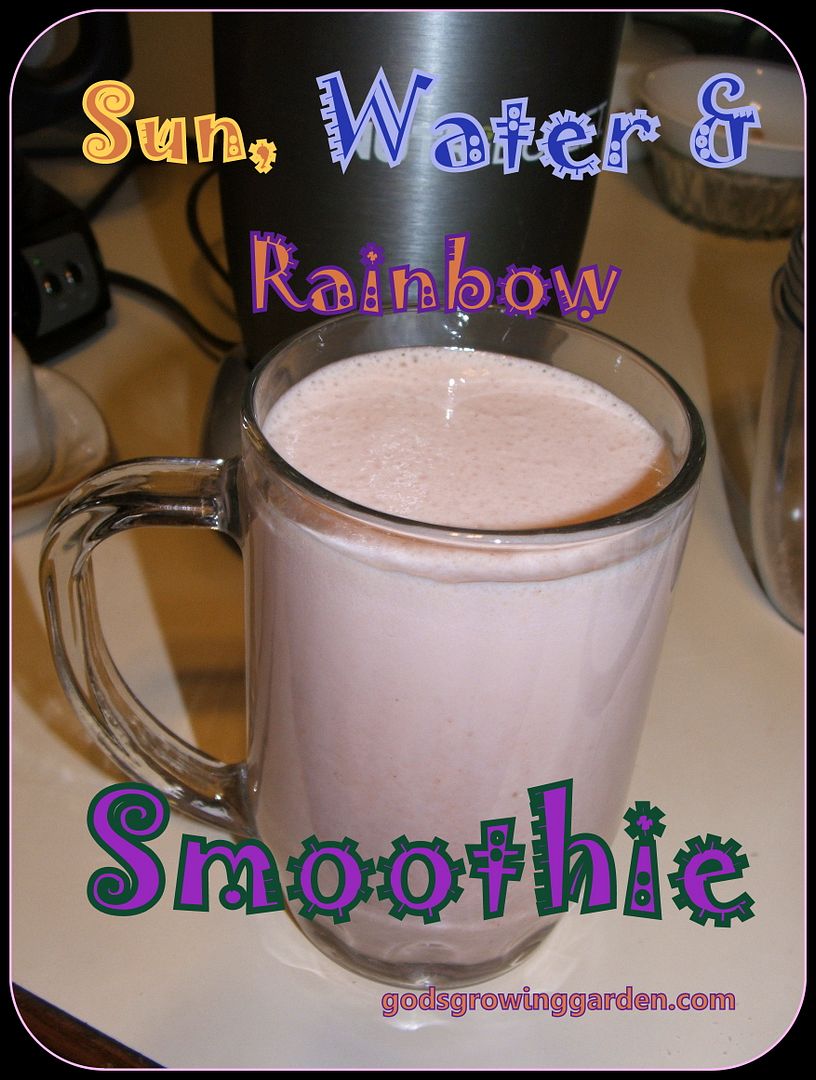 Smoothie Saturday #10 - Sun, Water & Rainbow
A while ago I bought -
The "NutriBullet".
Since then I have been creating many smoothie creations.
Today is the tenth "Smoothie Saturday" where I will share one of my smoothie experimentation.
In this recipe there are three feature ingredients: SUNflower seeds, WATERmelon & RAINBOW swiss chard
SUNflower seeds
- are an excellent source of Vitamin E, magnesium and selenium which are great for cardiovascular and bone health. These yummy seeds also contain "Phytosterols" which are believed to help lower Cholesterol and decrease the risk of developing cancer.
WATERmelon
- is high in Vitamin C & lycopene both of which are fantastic for cardiovascular health. Watermelon also contains Citrulline which gets converted to Arginine (amino acid) which helps with blood pressure. The high water content in watermelon increases your metabolism.
RAINBOW swiss chard
- is a great source of Vitamins C, E & K, it also contains chlorophyll and fiber making it a powerful anti-cancer food!
(again - I'm not a doctor - please see my "disclaimer" at the bottom of this post).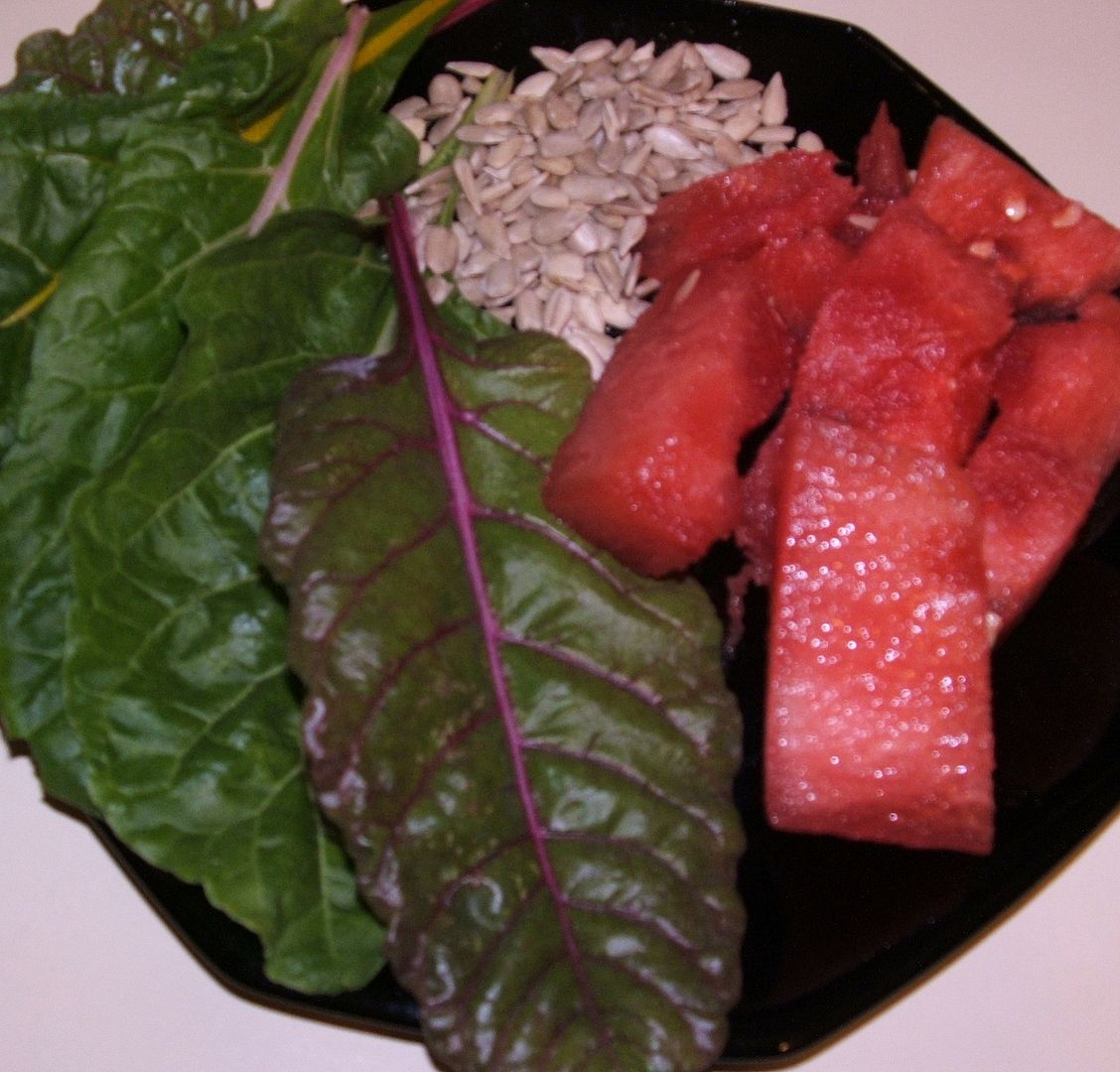 1 large slice of watermelon - cubed (it ended up being about 6 large cubed pieces) (cut the rind off - I kept the seeds in but you may remove if desired)
3 or 4 Rainbow Swiss Chard leaves (washed & drained)(I used smaller more tender leaves)
1 tablespoon sunflower seeds
1 scoop vanilla whey protein powder
1/2 cup kefir (or yogurt)
1/4 cup water (if it is too thick)
OPTIONAL (I added 1/4 teaspoon ground cinnamon - I love the flavor combination of watermelon & cinnamon)
Begin with the smaller "NutriBullet" container and use the "nut & seed" blade to blend & chop the sunflower seeds & flax seeds. Now place the remaining ingredients (including the processed seeds & nuts from the first step) into the larger "NutriBullet" container and use the "smoothie" blade. Blend for about 30 seconds (or until fully blended).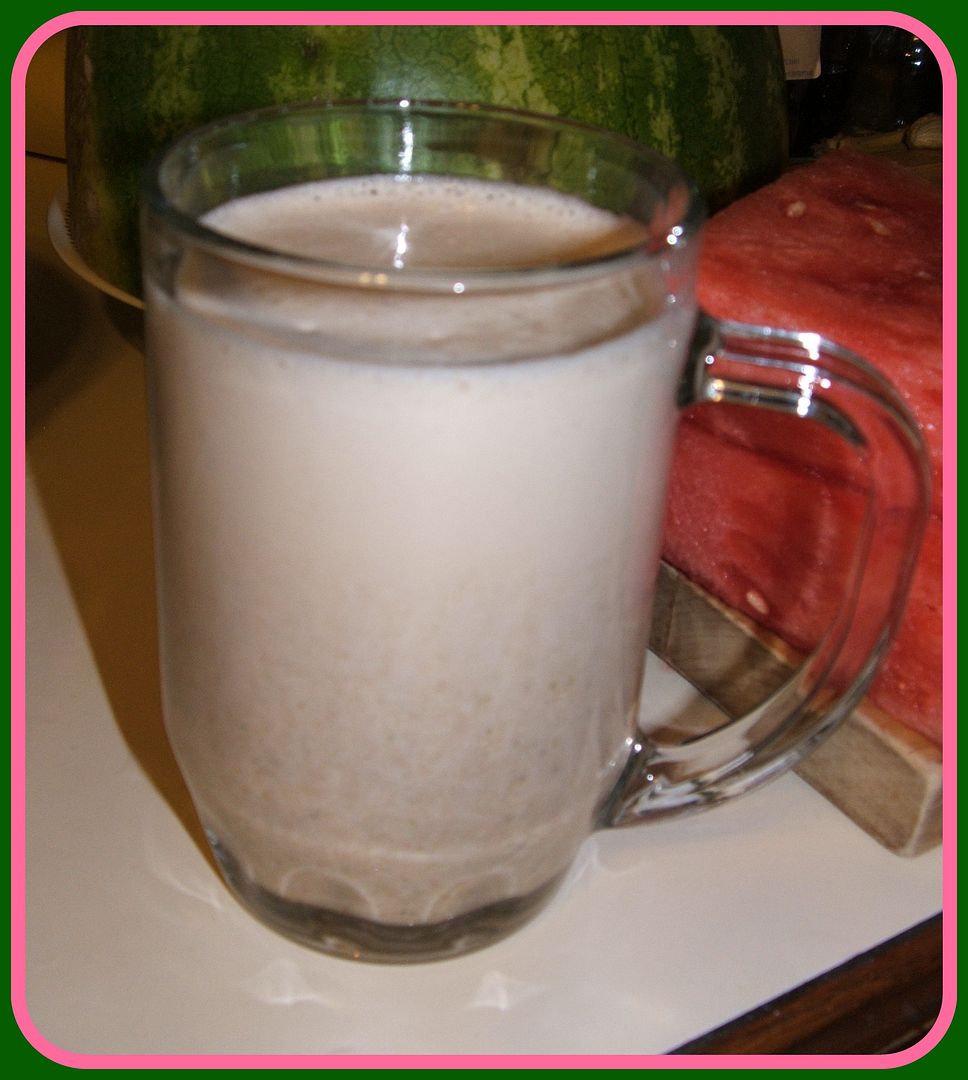 ENJOY!!
IMPORTANT: All of my smoothie recipes on this blog are measured for the "NutriBullet" and are a single serving - if you have a different kind of blender that has a larger capacity then you may increase the amount of ingredients according to your desired smoothie needs. The ingredients in this recipe measure close to the max line of the NutriBullet.

Linked to:
Mary's Kitchen
Humble Bumble
________________________________________________________________________________________
Please checkout this month's wonderful Sponsor!!
Cynthia Tessmer from "Shoreline Designed" creates Natural Beach Stone Jewelry (Please click on the ad below):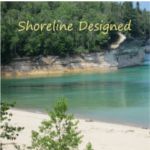 50% off SALE! Visit "Shoreline Designed" for fantastic items & prices!!