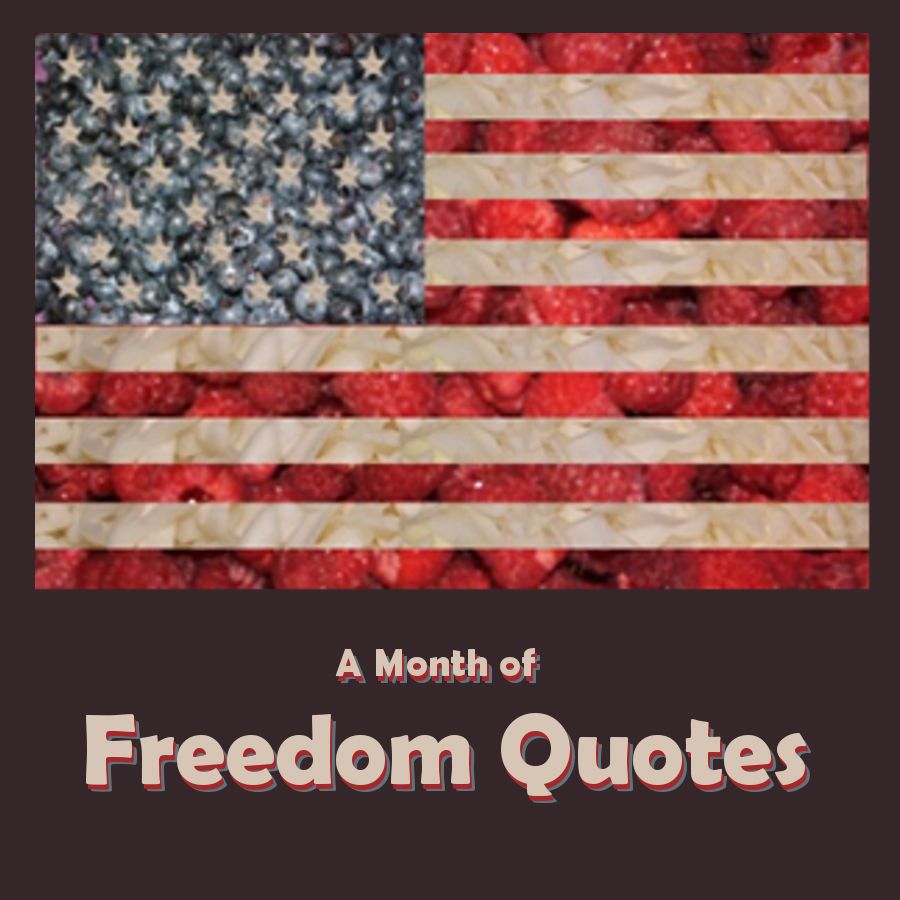 DAY#11 - A Month of Freedom Quotes:
Remain Free
Today we continue in a month long series focusing on Freedom.
After one week of doing these freedom posts, I now realize that we are on the verge of losing our liberty. This is a serious subject - I hope that you will pray for discernment and then stand up with strength from God to preserve our freedom.
We will begin with the basics by defining "freedom".
Freedom - the absence of necessity, coercion or constraint in choice or action
- liberation from restraint/slavery from the power of another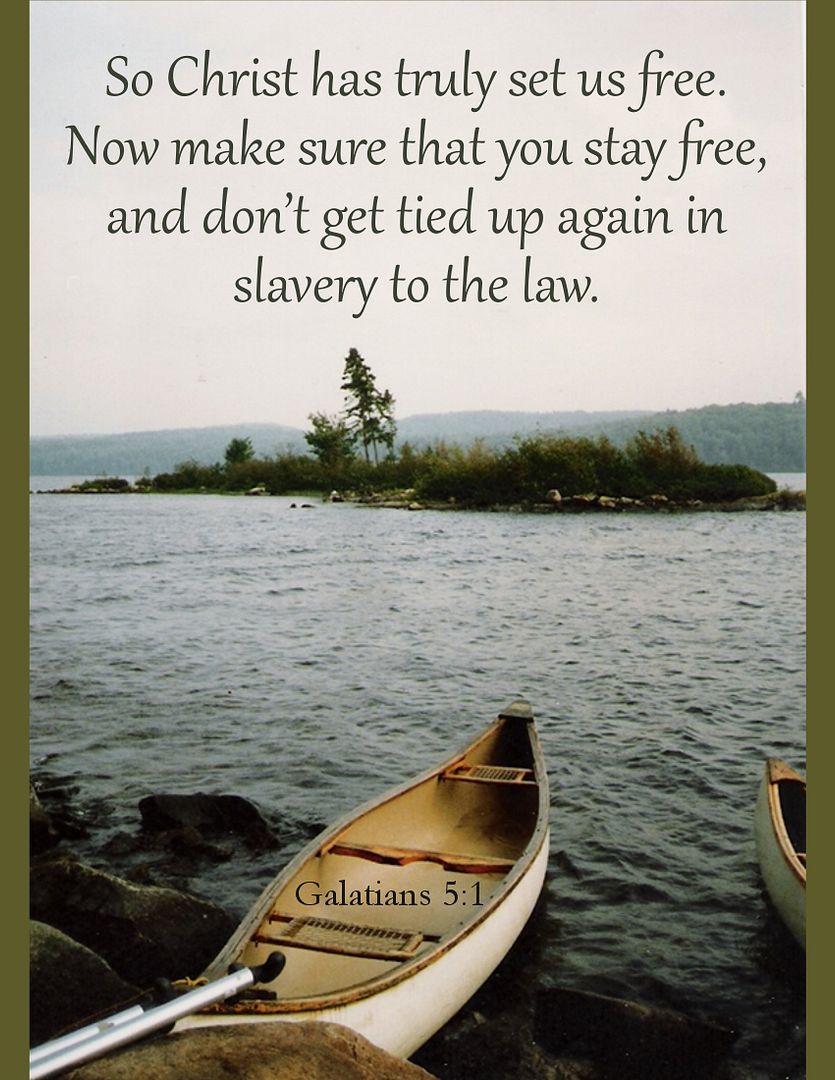 There are two possible extremes to this verse:
1. "I am free from sin and have been forgiven so I don't have to worry about how I act."
2. "I am so thankful that I have eternal life through Jesus Christ so I MUST follow everything that my church says to do."
In the second example, Christians often have the tendency of falling back into believing that they are saved through their actions and that couldn't be farther from the truth. It is God's gift to us - we will always fall short of the glory of God - that's why He sent Jesus in the first place.
Let's remain truly FREE through Jesus Christ our Lord and Savior!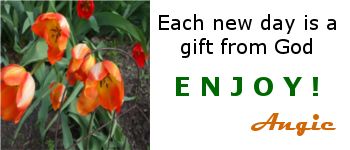 _____________________________________________________________________
You might be interested in viewing this video: