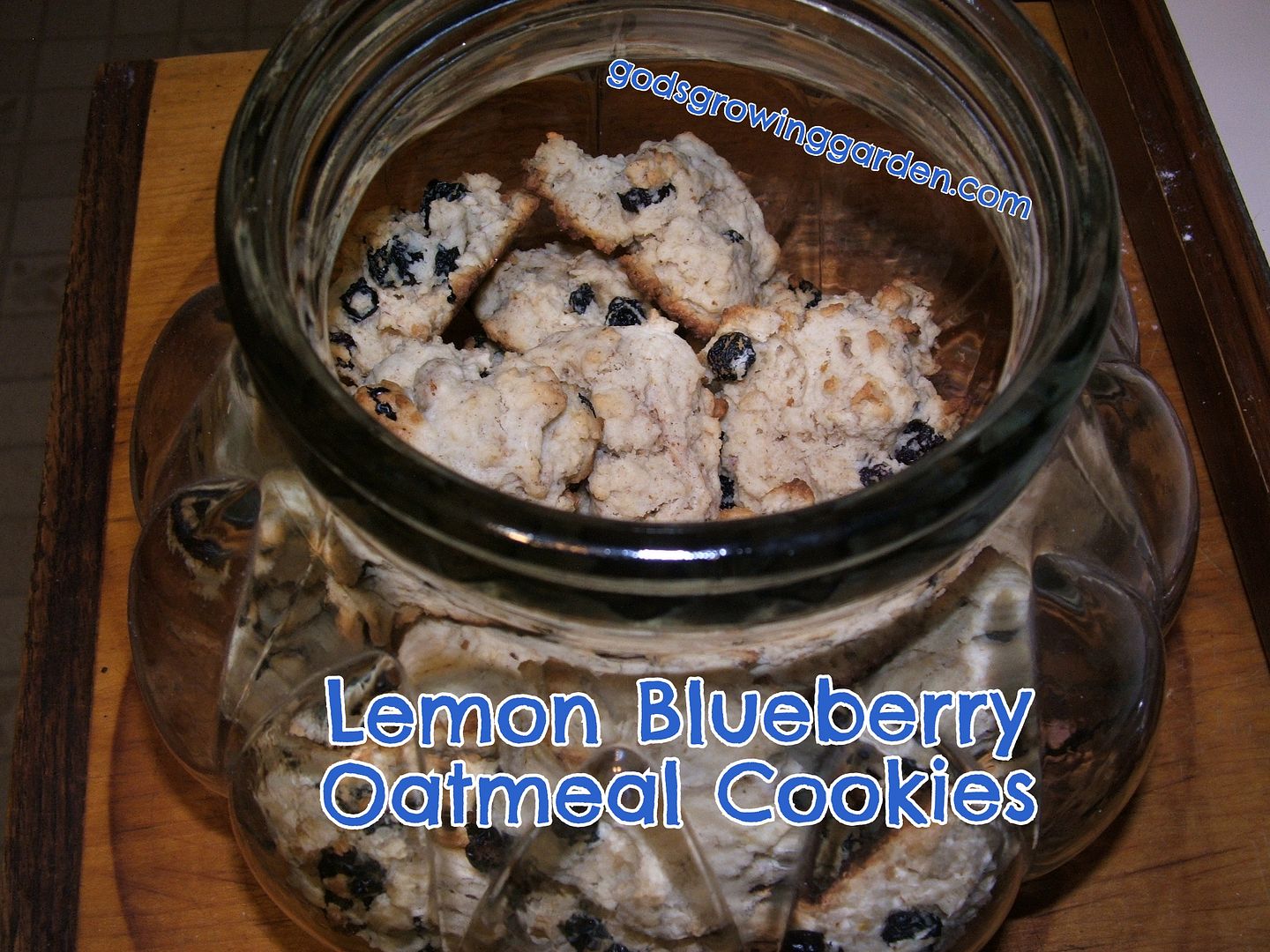 Lemon Blueberry Oatmeal Cookies
This is my newest Cookie Creation using some blueberries that I just dehydrated (I know I know - the purpose of dehydrating is to store that fruit or vegetable NOT to use immediately - hahahaha). The finely ground pecans and the lemon juice both enhance the flavor of the blueberries.
If you want to learn How to Dehydrate Blueberries (click HERE to view)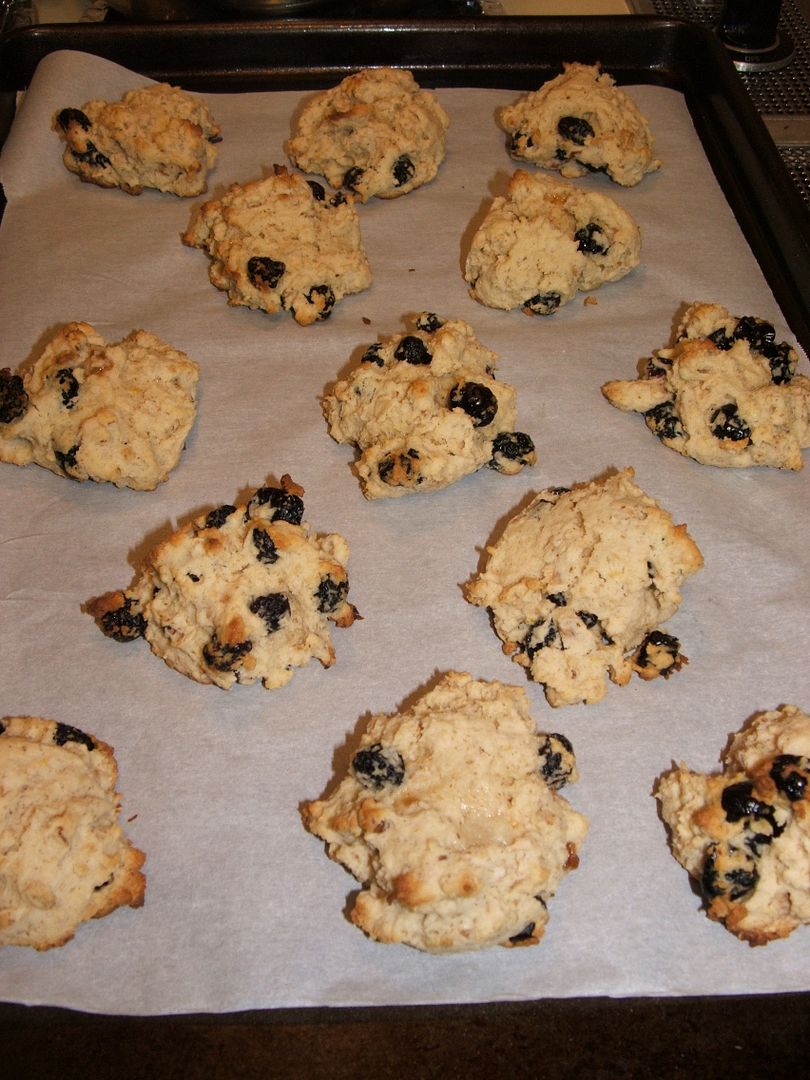 1/3 cup butter (at room temperature)
1/4 teaspoon baking powder
dash salt (I used salted butter - if you are using unsalted butter then add 1/2 teaspoon salt instead of a dash)
1 cup oatmeal (I used old fashioned rolled oats but you may use quick oats instead)
1 cup dried blueberries (you may substitute blueberry juice infused dried cranberries - see below)
1/3 cup finely ground pecans
1/4 teaspoon ground cinnamon
With an electric mixer in a large mixing bowl - cream together both sugars & the butter until fluffy (a few minutes). Now add in the egg, lemon juice & zest & mix until combined. Using a wooden spoon stir in the flour, oatmeal, salt, baking powder, baking soda, cinnamon & the ground pecans and continue stirring until combined. Finally stir in the dried blueberries.
Drop by tablespoon full onto a parchment lined cookie sheet. Bake in a preheated 375 degree oven for 10 to 12 minutes or until desired color & texture is achieved. Cool on a wire rack & then serve!
This recipe makes about 25 cookies.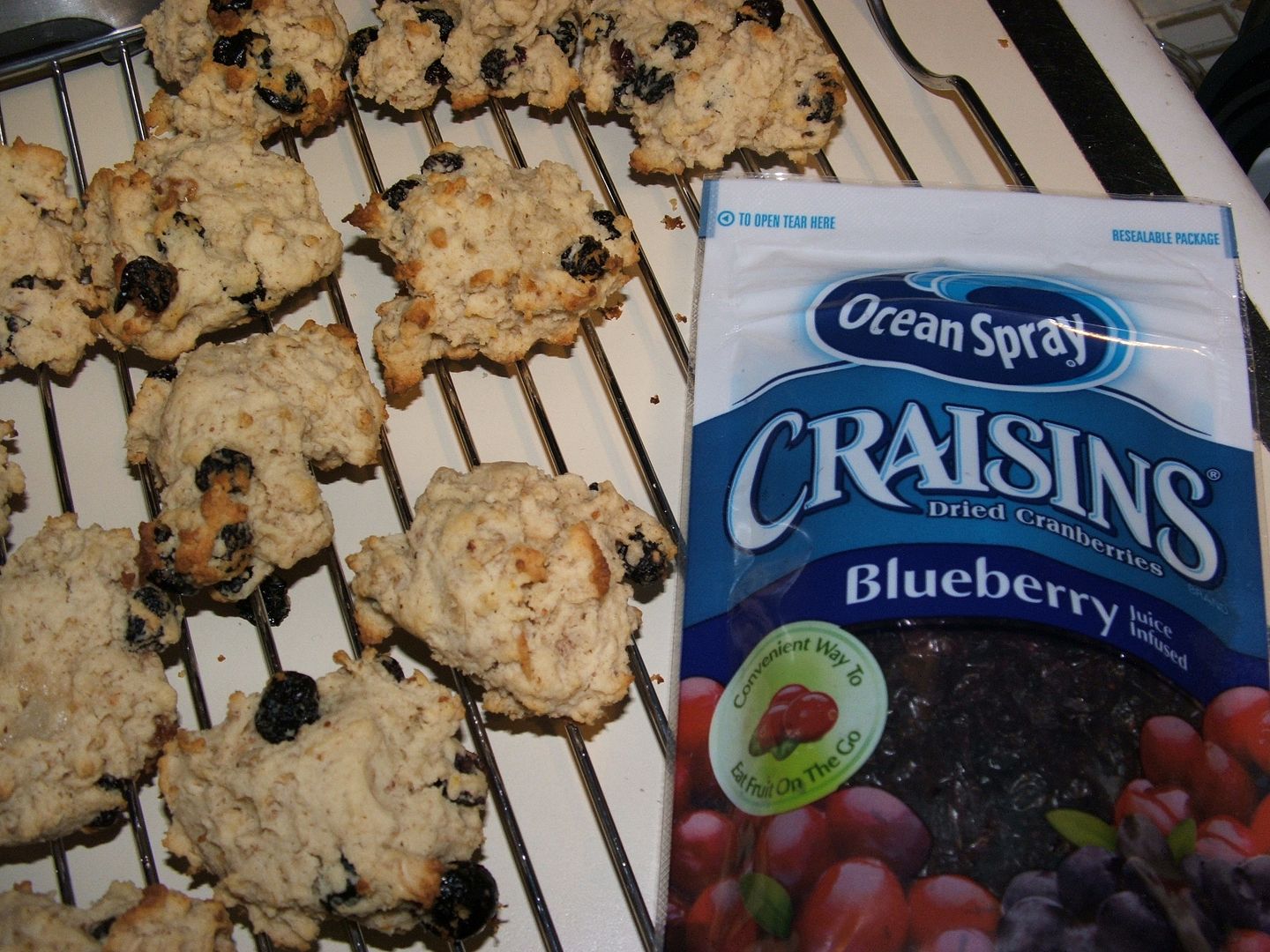 SUBSTITUTE: If you don't have any dried blueberries then substitute these "Craisins" - Blueberry Juice Infused Dried Cranberries by Ocean Spray
or any plain dried cranberry may also be substituted.
ENJOY!!
Copyright, Permissions & Disclaimer
Linked to:
Busy Bees
Freedom Friday
Couponing & Cooking
Mop It Up Mondays
Mix It Up Mondays
All My Bloggy Friends
Humble Bumble
Adorned From Above
Domesblissity
A Creative Princess
Lovely Blog Hop
What To Do Weekends
Foodie Friday
I Love My Post
Pamela's Heavenly Treats
Get Social Sunday
_____________________________________________________________________________________
Your monthly ad could be here! Click the button to see how