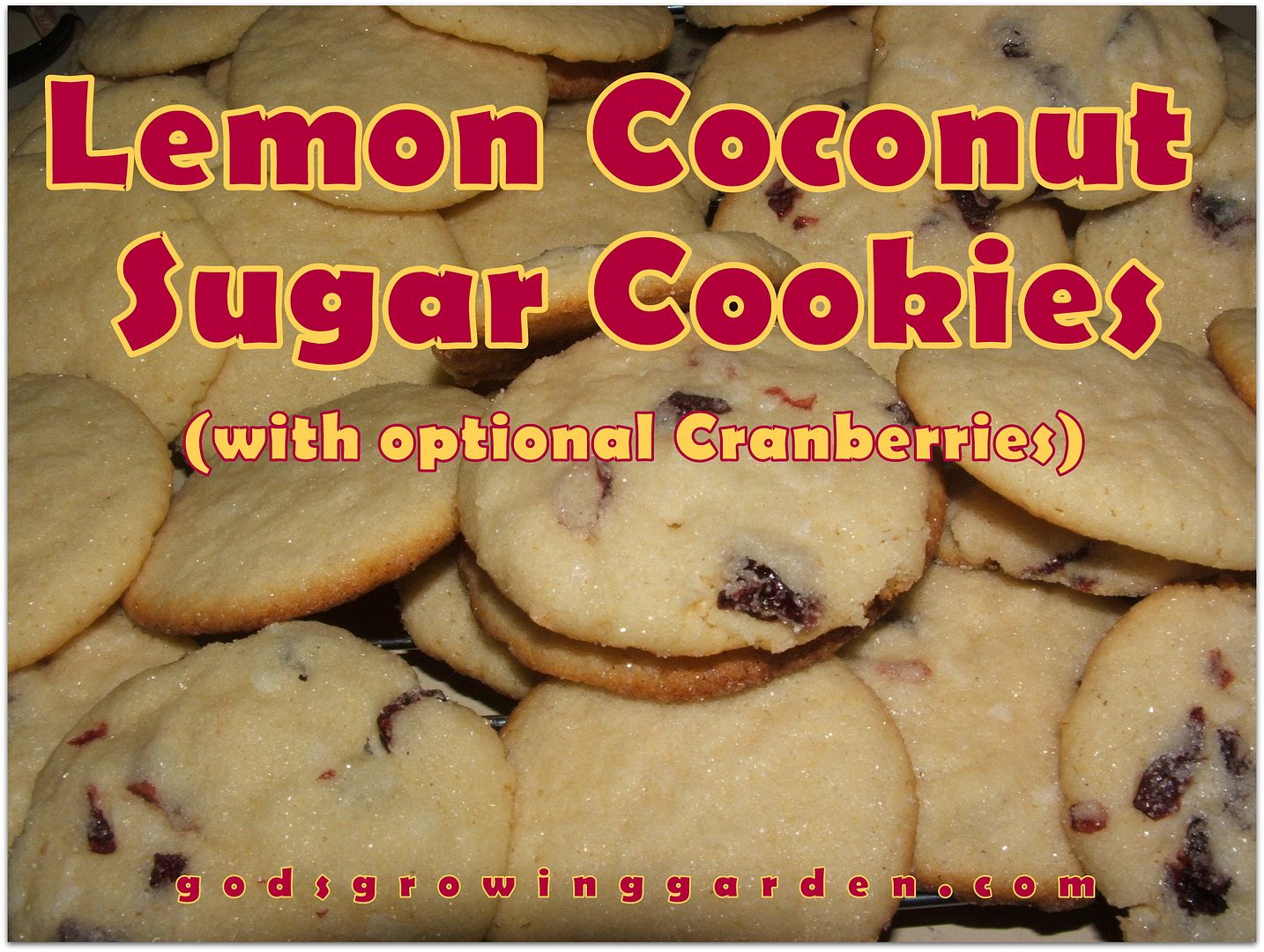 Lemon Coconut Sugar Cookies With Optional Cranberries
I am forever trying to combine my favorite flavors into new recipe creations. Today I am combining lemon, coconut and cranberries. If you do not like coconut or cranberries then you may omit those two ingredients and enjoy a simple but delicious lemon sugar cookie. I purposely created this recipe to be split in half - one half with the cranberries/coconut and the second half simply lemony.
Sugar cookies are perfect for a Winter treat because they sparkle just like moonlit snow sparkles. ENJOY!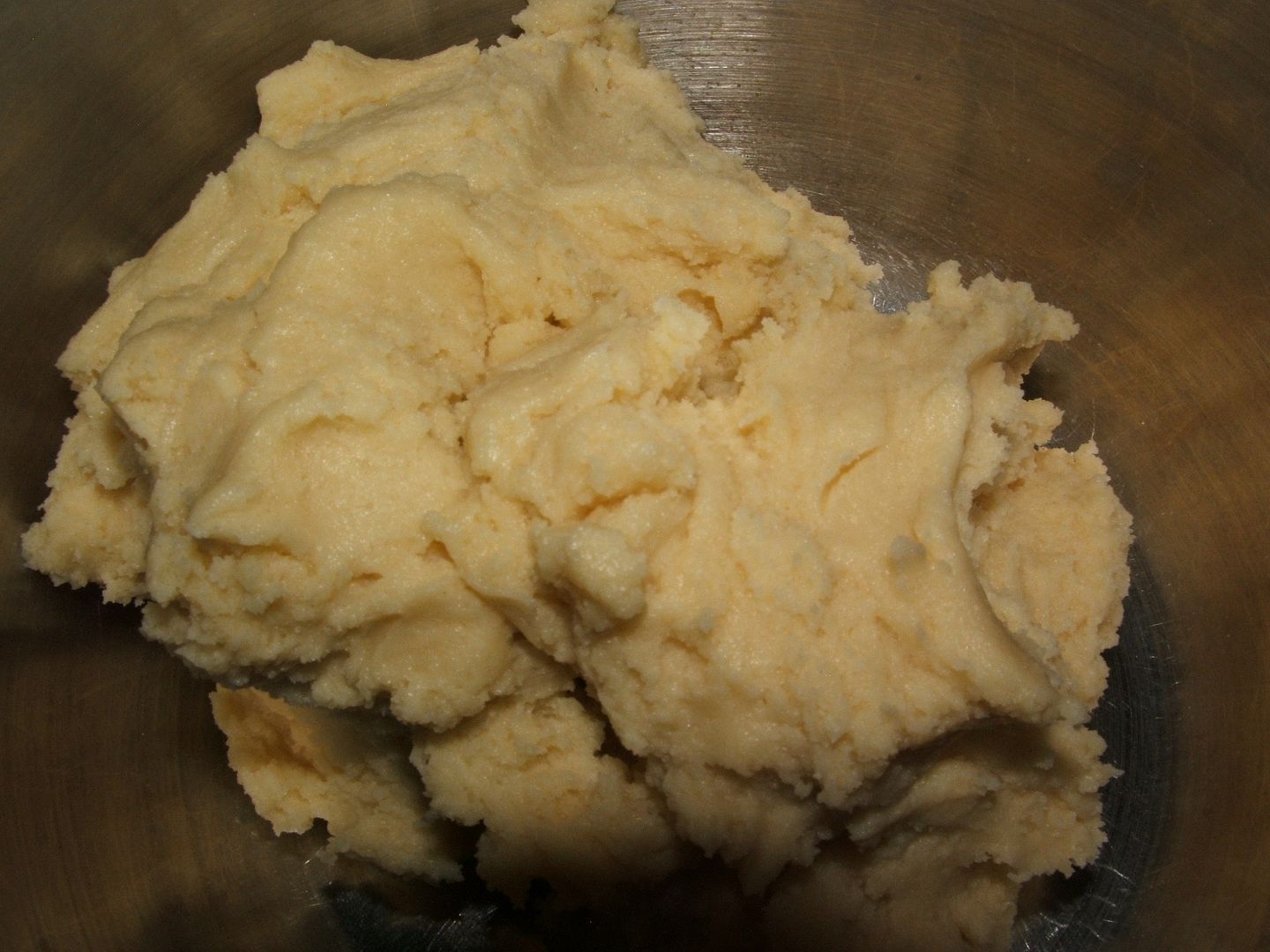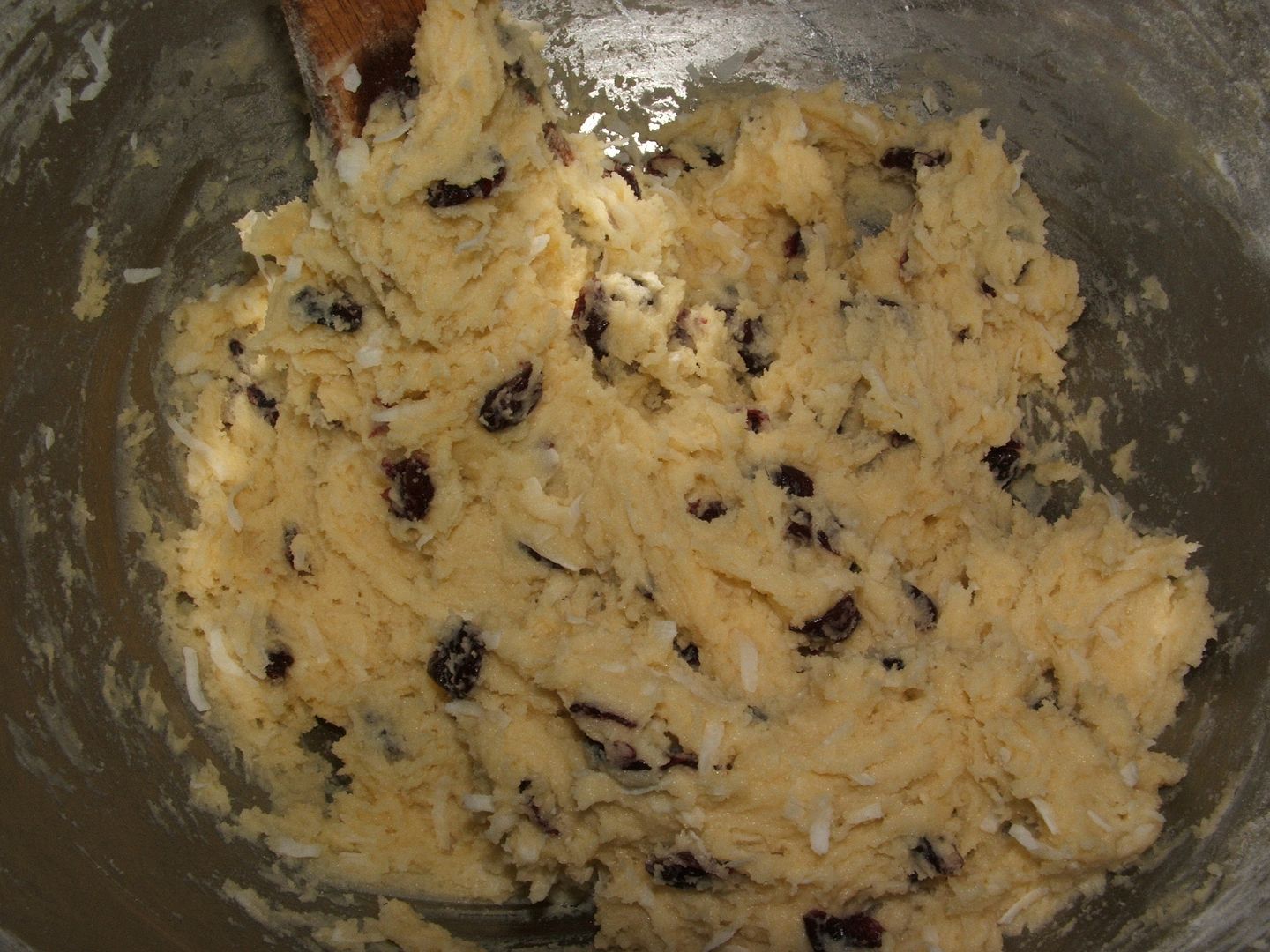 Printable Recipe
2 teaspoons baking powder
1/2 cup solid coconut oil (if you do not like coconut then use butter instead)
additional sugar for rolling
1/2 cup unsweetened coconut flakes
1/2 cup dried cranberries
In a large bowl, using an electric mixer cream together the butter, coconut oil and sugar until fluffy. Add in the eggs and mix just until blended. Now mix in the lemon juice. Add in the flour, baking powder, salt and stir by hand with a wooden spoon. Divide the dough in half. Add the coconut flakes and dried cranberries ONLY TO HALF OF THE DOUGH (stir until combined) (see pictures above). Chill dough in the fridge for about 2 hours.
Remove the dough from the refrigerator.
1. Begin by taking about tablespoon size pieces of dough and rolling them in your hand to make a ball just a bit smaller than the size of a ping pong ball.
2. Roll that dough ball in granulated sugar (see picture above)
3. and then flatten with the bottom of a glass (see picture below) (place on a parchment lined cookie sheet).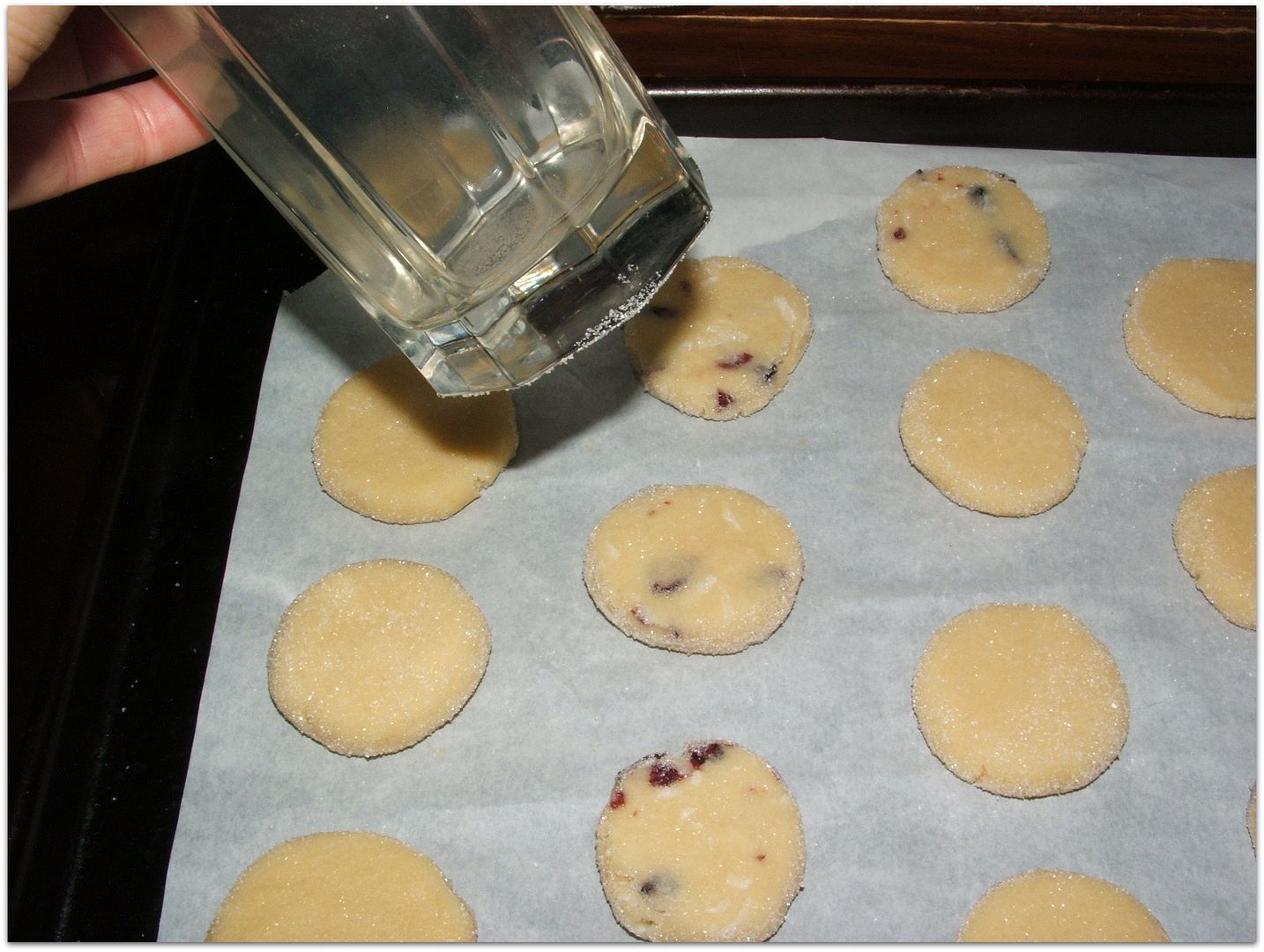 Continue rolling, covering with sugar & flattening until all the dough is used up (see picture above). Bake in a preheated 350 degree oven for 8 to 10 minutes (or until desired doneness is achieved).
Cool on a wire rack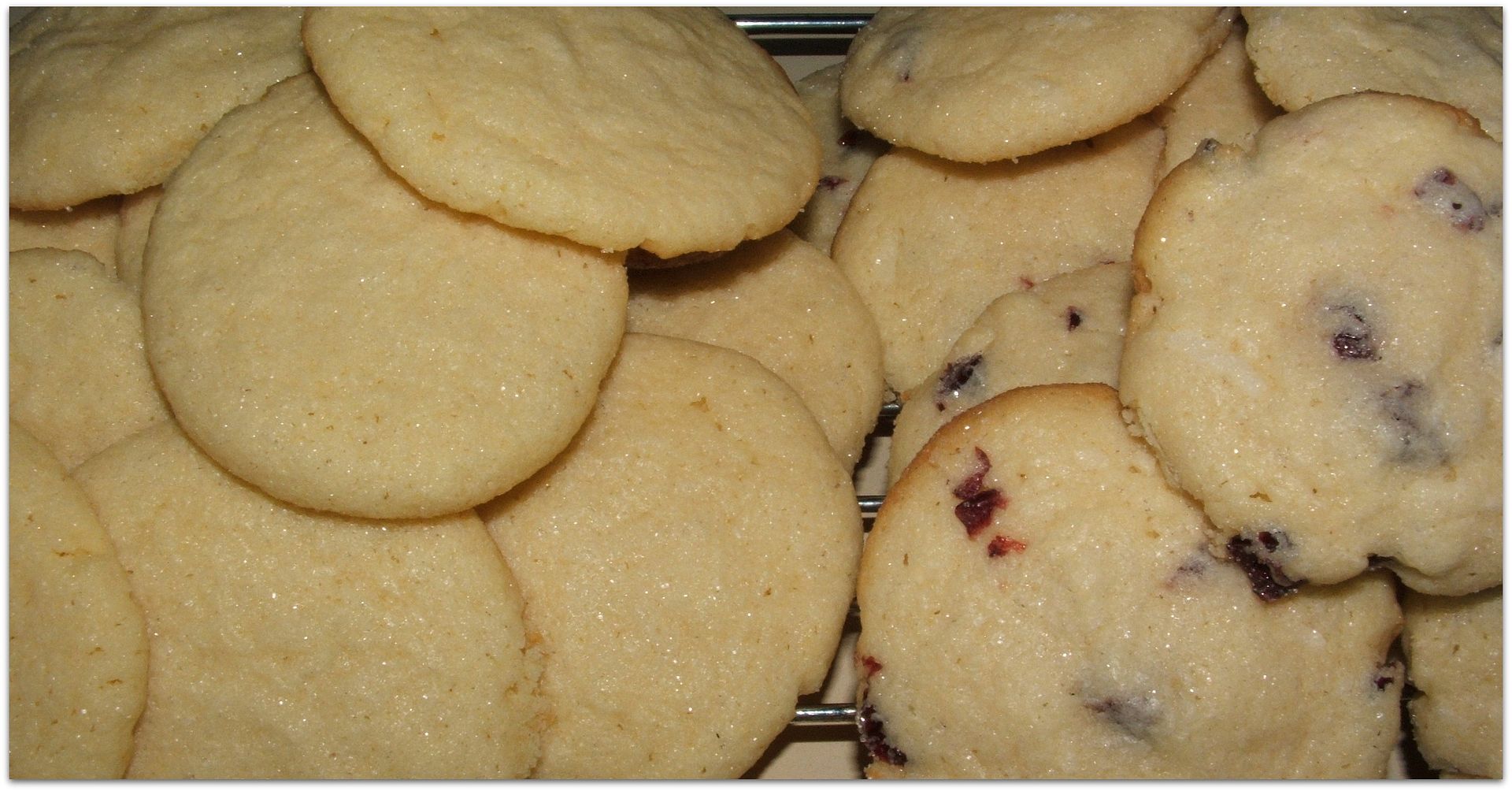 Serve with milk, coffee or lemon tea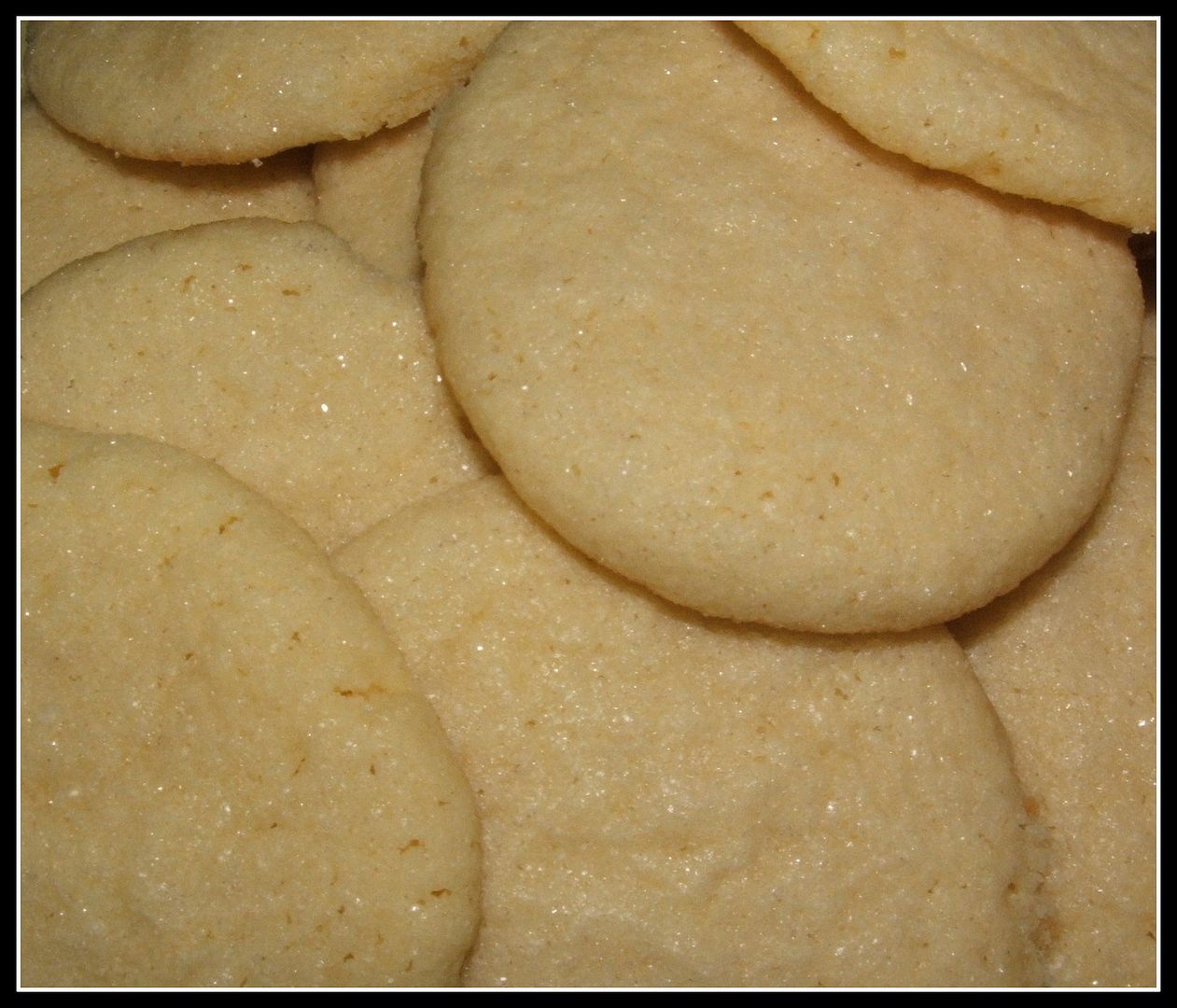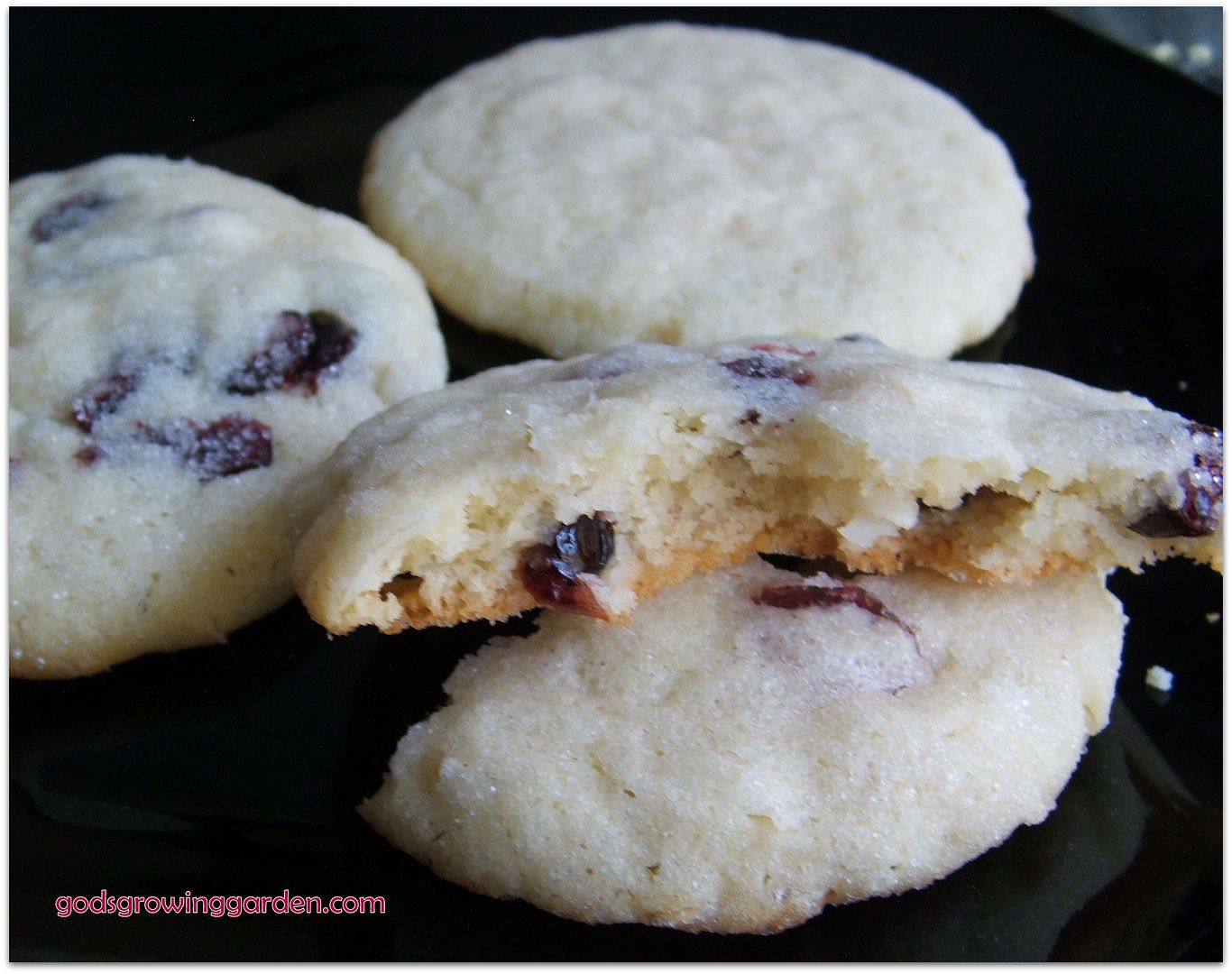 ENJOY!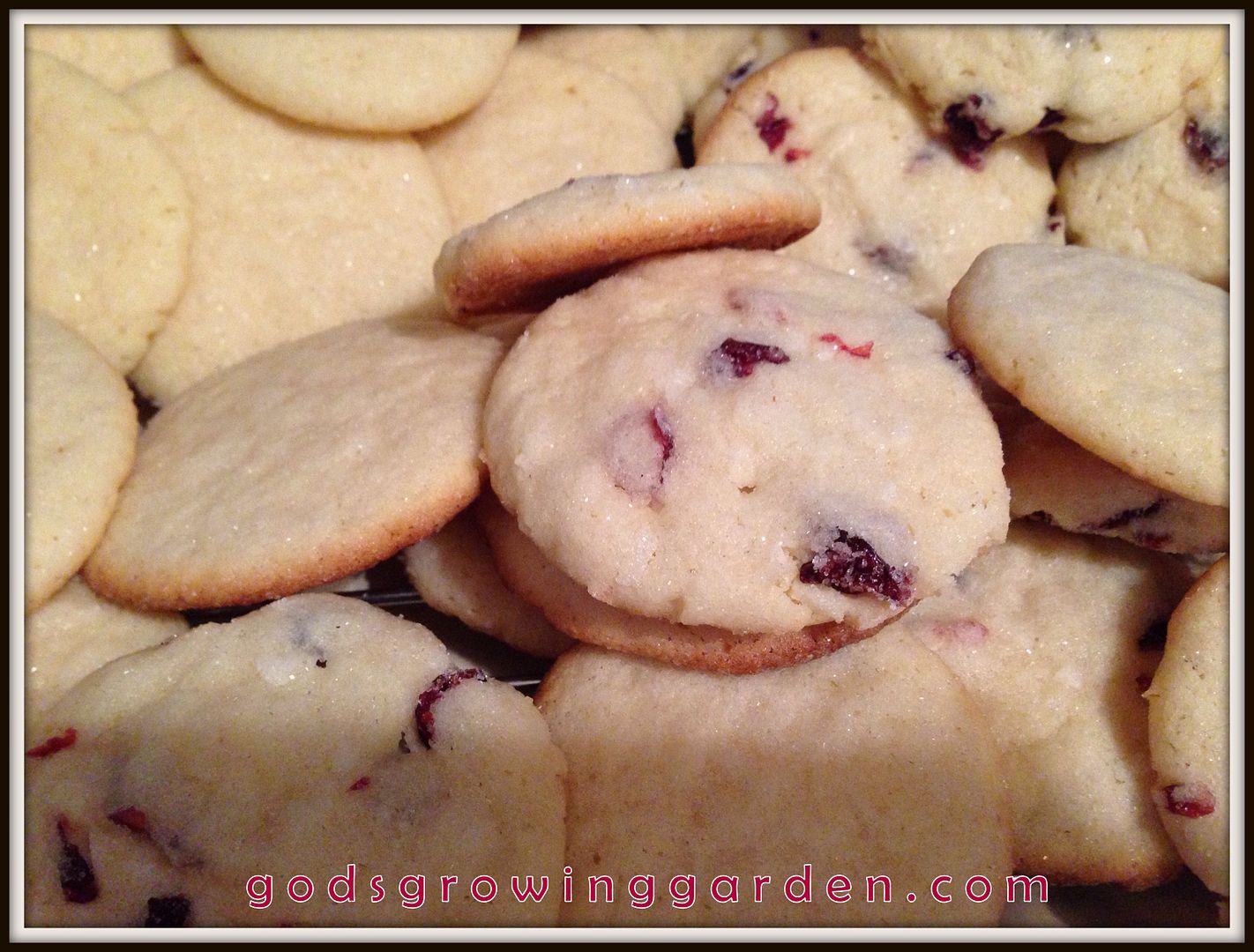 Copyright, Permissions & Disclaimer

This post was featured on:
Over the Moon Link Party
Linked to:
Happiness is Homemade
Over the Moon Linky Party
LouLou Girls #200
You're the STAR
Tuesdays with a Twist
Oh My Heartsie Girls Wonderful Wednesday
Wonderful Wednesday Blog Hop
Friday Feature Linky Party
Thursday Favorite Things
________________________________________________
Take Up The THANKFULNESS Challenge!
I challenge you to thank God for something everyday for one year! Either write it down in a diary OR share with us on a blog. If you have a blog & would like to share your THANKFULNESS posts with us, then please fill out this form:
365 Days of Being THANKFUL form - click HERE
and you will be added to the THANKFULNESS page.