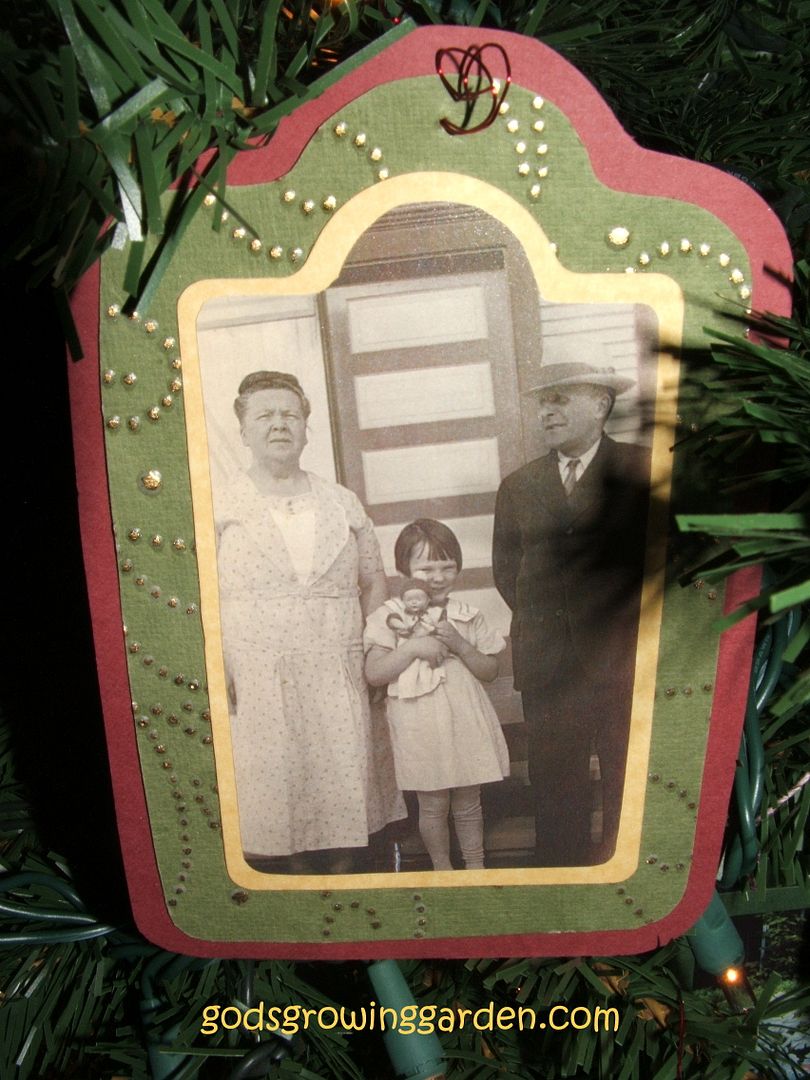 If you missed the post from a few days ago about "My Christmas Family Tree Ornaments - Scrapbook Style" then click HERE to view.
I decided that I will share a few of these pictures each day until Christmas - they will either be MEMORIES or STORIES. (Memories are obviously something that happened in my lifetime & Stories are taken from pictures that I did not experience but rather heard the descriptions of the events that those pictures portray)
STORY#3 From My Christmas Family Tree Ornaments
My mother-in-law in the U.P. - My mother-in-law is the little girl in the picture above. She is in the "U.P." (Upper Peninsula of Michigan) with her Swedish grandparents. She has many wonderful stories of life in the U.P. (too many to recant in this one little post). But this picture is so darling - just look at that cute little doll and those wrinkly pantyhose! Her grandparents were wonderful people & you can tell that she was enjoying every minute with them by the expression on her face. This is a great Story Ornament.
Click to view:
Copyright, Permissions& Disclaimer
_________________________________________
Click the button below to buy my Children's Picture ebook for Christmas: