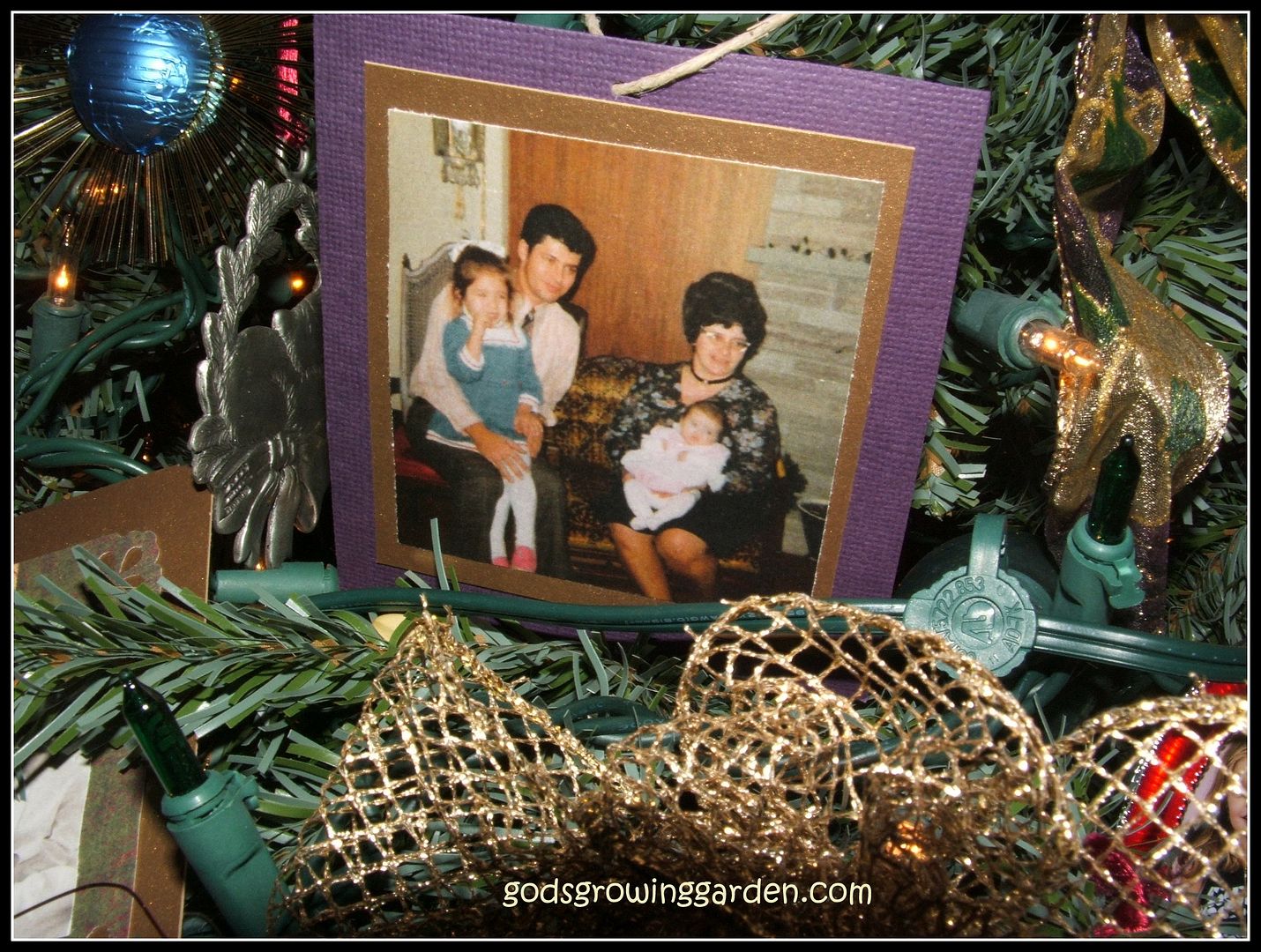 If you missed the post from a few days ago about "My Christmas Family Tree Ornaments - Scrapbook Style" then click HERE to view.
I decided that I will share a few of these pictures each day until Christmas - they will either be MEMORIES or STORIES. (Memories are obviously something that happened in my lifetime & Stories are taken from pictures that I did not experience but rather heard the descriptions of the events that those pictures portray)
MEMORY#2 From My Christmas Family Tree Ornaments
Sitting on My Dad's Lap vs My Mom's Lap - In the picture above my little sister is a few months old & I am almost 4 years old (you can see that I had a bad habit of biting my nails). This picture was our 1974 Christmas family picture. I remember often during church having to sit on my parents' laps. My dad's lap was level but not very comfortable - like sitting on logs (very bony legs) - but it was steady and sturdy. My mom's lap on the other hand was much softer, however it was more like a slide - every 5 minutes I used to have to scoot myself back up onto her lap and in the winter there was also the added problem of causing static electricity making my hair stick up because of the constant scooting. I'm just thankful that "lap sitting" is no longer a requirement - hahaha. This is a great Memory Ornament.
_________________________________________
Click the button below to buy my
"Cookie Creation Countdown" ebook
for Christmas Baking: