If you missed the post from a few days ago about "My Christmas Family Tree Ornaments - Scrapbook Style" then click HERE to view.
I decided that I will share a few of these pictures each day until Christmas - they will either be MEMORIES or STORIES. (Memories are obviously something that happened in my lifetime & Stories are taken from pictures that I did not experience but rather heard the descriptions of the events that those pictures portray)
THOSE RESTING IN PEACE From My Christmas Family Tree Ornaments
My Uncle Willy & Aunt Pat, and my Oma & Opa (grandma & grandpa in German) - The four people in the middle in the picture above are no longer on this earth with us. We just lost my Uncle this past August . It will be a difficult season for us loved ones left behind but we will meet again in heaven some day.






My father-in-law - This is a picture of my father-in-law when he was growing up in the Ann Arbor Michigan area. He was a veteran of WWII and a prisoner of war captured at the Battle of the Bulge. It has been 3 years now since he passed away.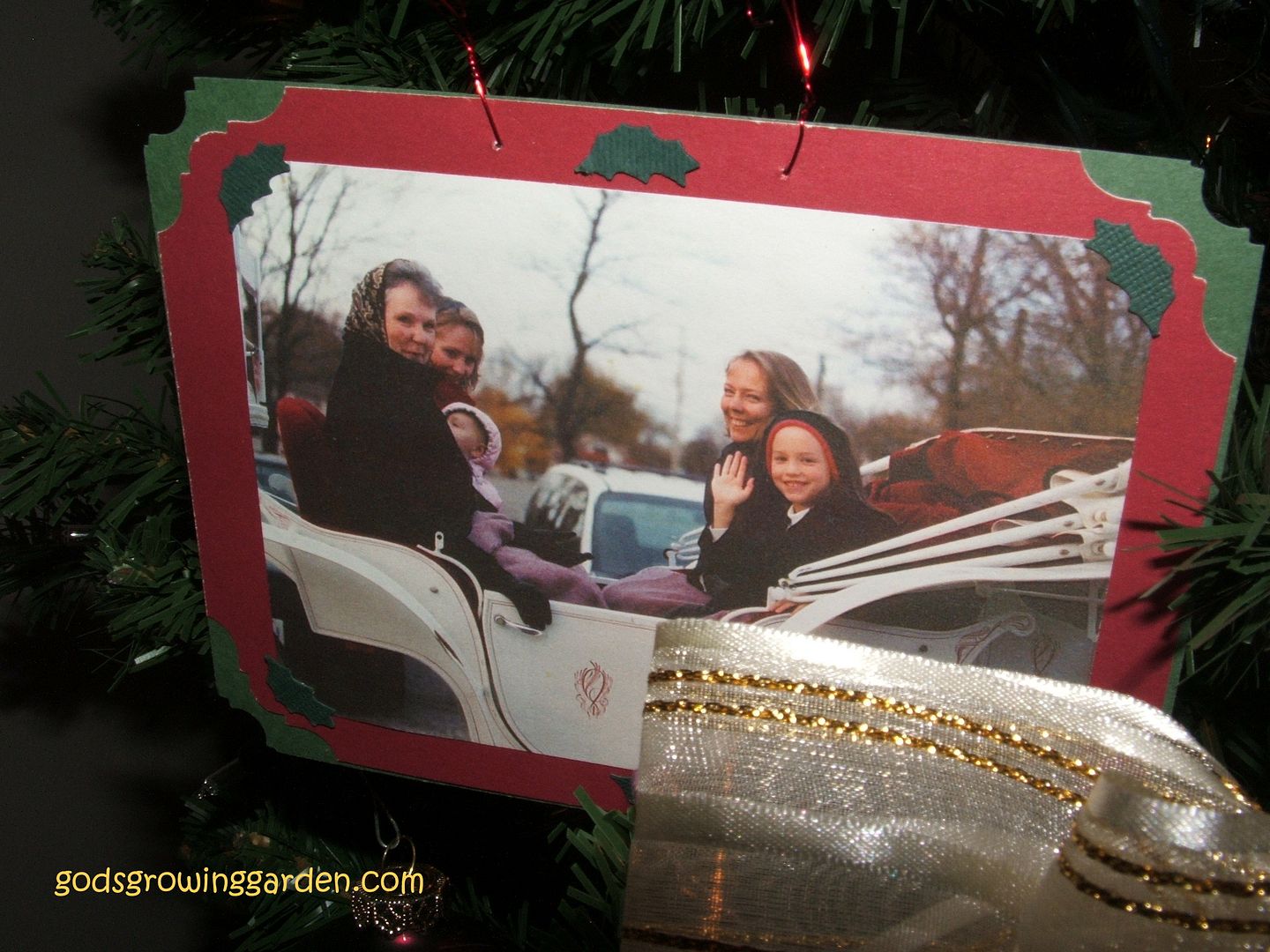 My sister-in-law - She is the adult on the right side of the picture above. This picture was taken at my wedding reception. My parents rented a horse & buggy & our guests were able to take rides around the block in my home town in Canada. (It has now been 8 years since she has passed away)

______________________________
"Prayer Warriors United" is a google+ Community where Christians come together in prayer.
C
lick HERE to view or join this community
If you need prayer please fill out this
Prayer Request form