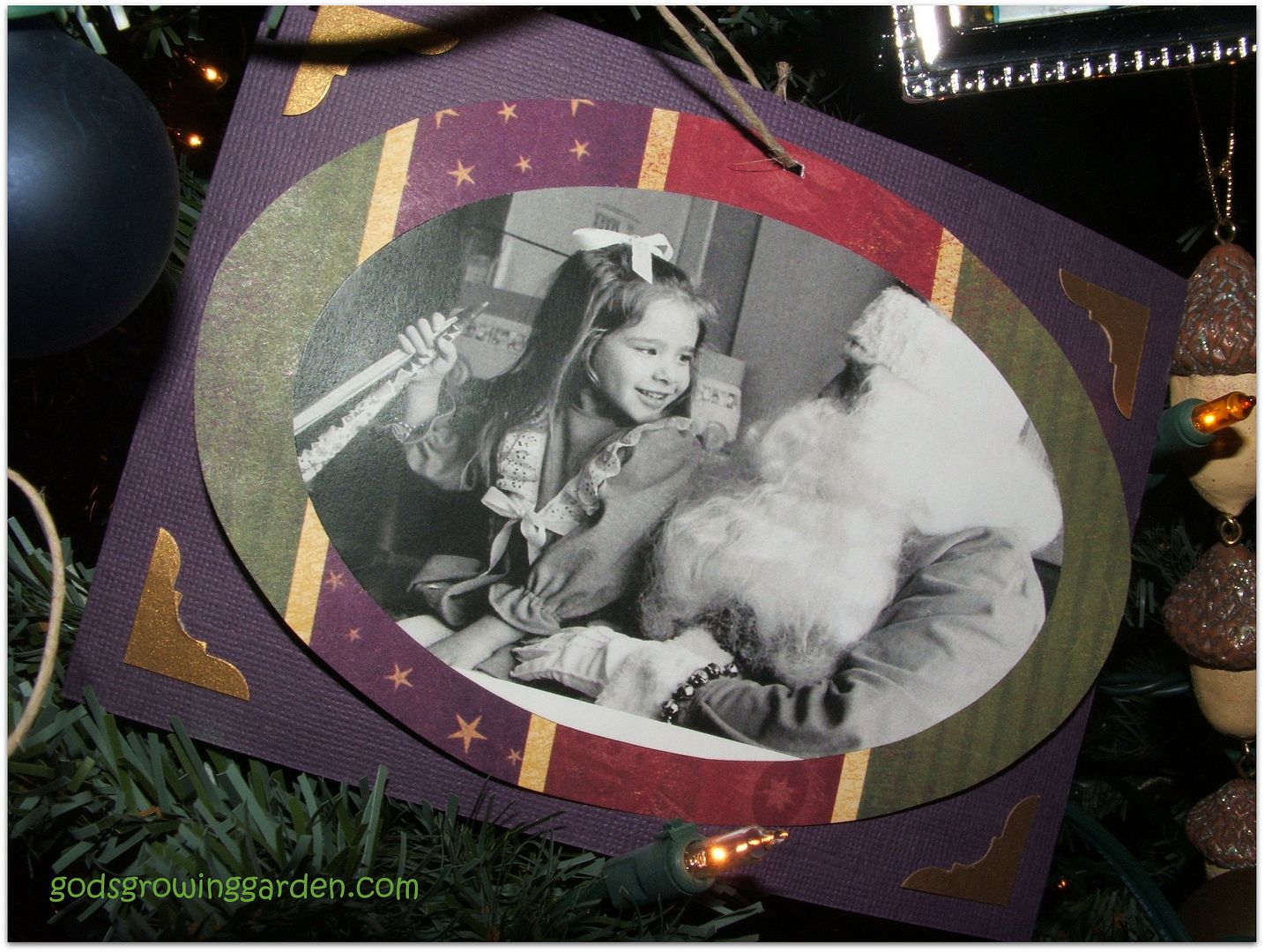 If you missed the post from yesterday about "My Christmas Family Tree Ornaments - Scrapbook Style" then click HERE to view.
I decided that I will share a few of these pictures each day until Christmas - they will either be MEMORIES or STORIES. (Memories are obviously something that happened in my lifetime & Stories are taken from pictures that I did not experience but rather heard the descriptions of the events that those pictures portray)
MEMORY#1 From My Christmas Family Tree Ornaments
Dad's Work Christmas Party - I am 5 years old in the picture above. Every year my dad's employer had a work Christmas party for the employee's and their families. They gave the most wonderful gifts! All of the girls were given the same type of gift and all of the boys where given the same type of gift for their age group (maybe the color varied depending on what the gift was that year but they were all the same thing). That year I received the Barbie Beach Bus!! Also, an important part of these work parties was the open skate - that is where I really learned how to ice skate and enjoyed every bruised minute! (you will only understand what I mean if you remember learning to ice skate). This is a great Memory Ornament.
Copyright, Permissions& Disclaimer

Linked to:
Weekend ReTreat
Freedom Friday
No Rules Weekend Blog Hop
Happiness is Homemade
Winter Holiday Link Party
_________________________________________
Click the button below to buy my
"Cookie Creation Countdown" ebook
for Christmas Baking: