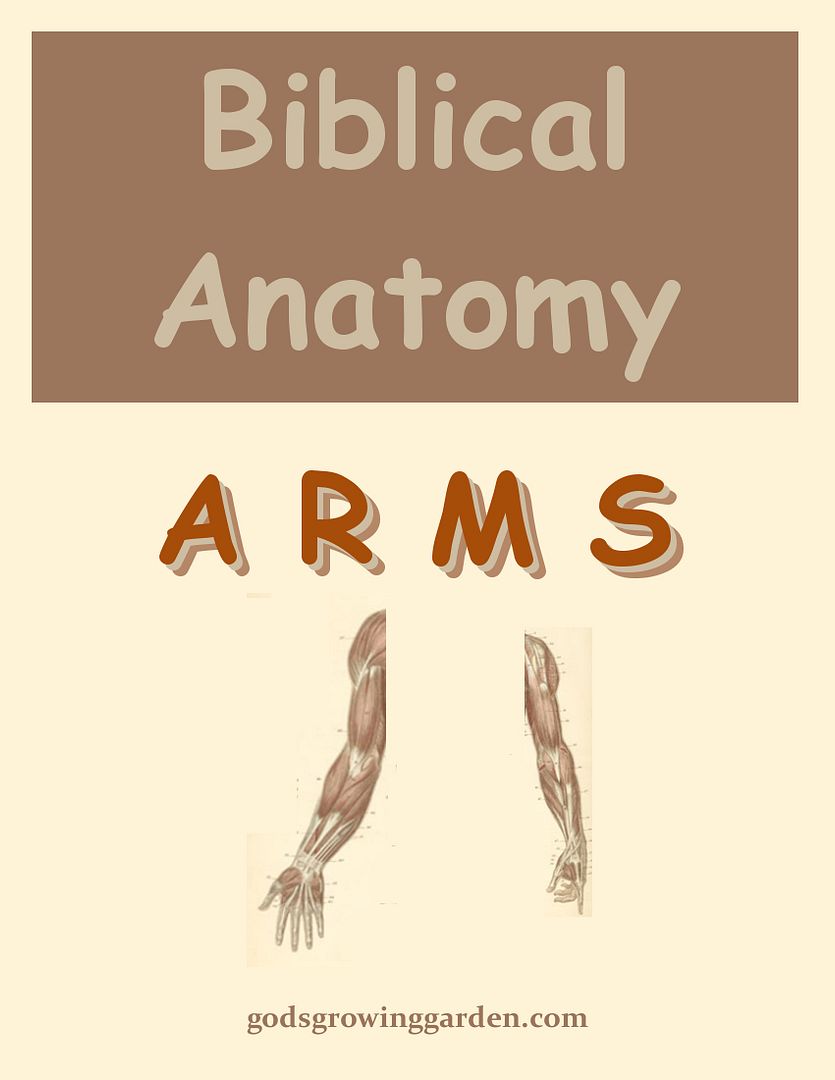 Biblical Anatomy #17 - ARMS
Today we continue studying in the series called "Biblical Anatomy."
Anatomy - is the study of parts and structures of organisms.
What is "Biblical Anatomy" you might ask? It is the study of the structure of the Christian Body (The Christian family/church).
Arm- (noun) a human upper limb.
- (verb) to furnish with something that strengthens,
protects, or to equip with weapons.
In Jeremiah we read how God's arms were powerful & creative "the earth, man & animals were made by His great power & outstretched arm."
And in Deuteronomy we see how God's arms protect us forever: "God is our refuge, we are safe in His everlasting arms." He destroys our enemy (which is satan)(I purposely do NOT capitalize "satan" because he will never deserve that distinction or respect).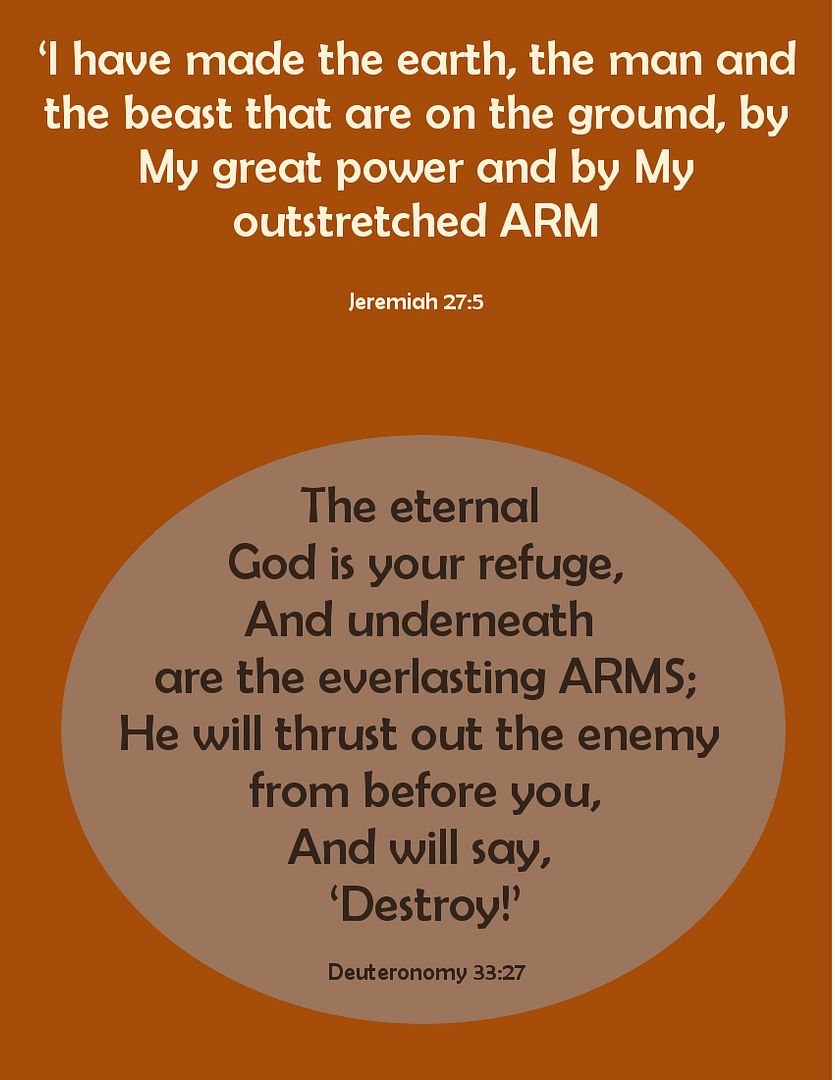 And finally, the verb "to arm" we are to arm/equip ourselves with the same mind as Jesus:
"Therefore, since Christ suffered for us in the flesh, ARM yourselves also with the same mind, for he who has suffered in the flesh has ceased from sin."
1 Peter 4:1
Getting equipped can only come from God our Heavenly Father - He "arms" us with His strength.