The Basics - "Deveining" Spinach & Other Greens
I call it "Deveining" - there might be another name for it but I'm talking about removing that tough and stringy spine of each spinach leaf. This technique can also be used on Kale, Collards and similar greens. Today I am "deveining" Kale.
1. Fold the leaf in half so that the "spine" part of the leaf is on the right (see picture above)
2. Hold the leaf with your left hand, Starting at the top or the thickest part - with your right hand - slowly pull the "spine" away from the leaf (see picture above).
And in this picture, on the right you will see the "spine" and on the is the left is the leaf ready for cooking.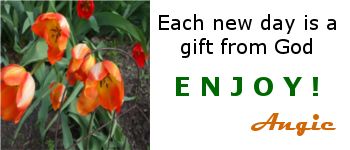 Linked to:
Green Thumb Thursdays