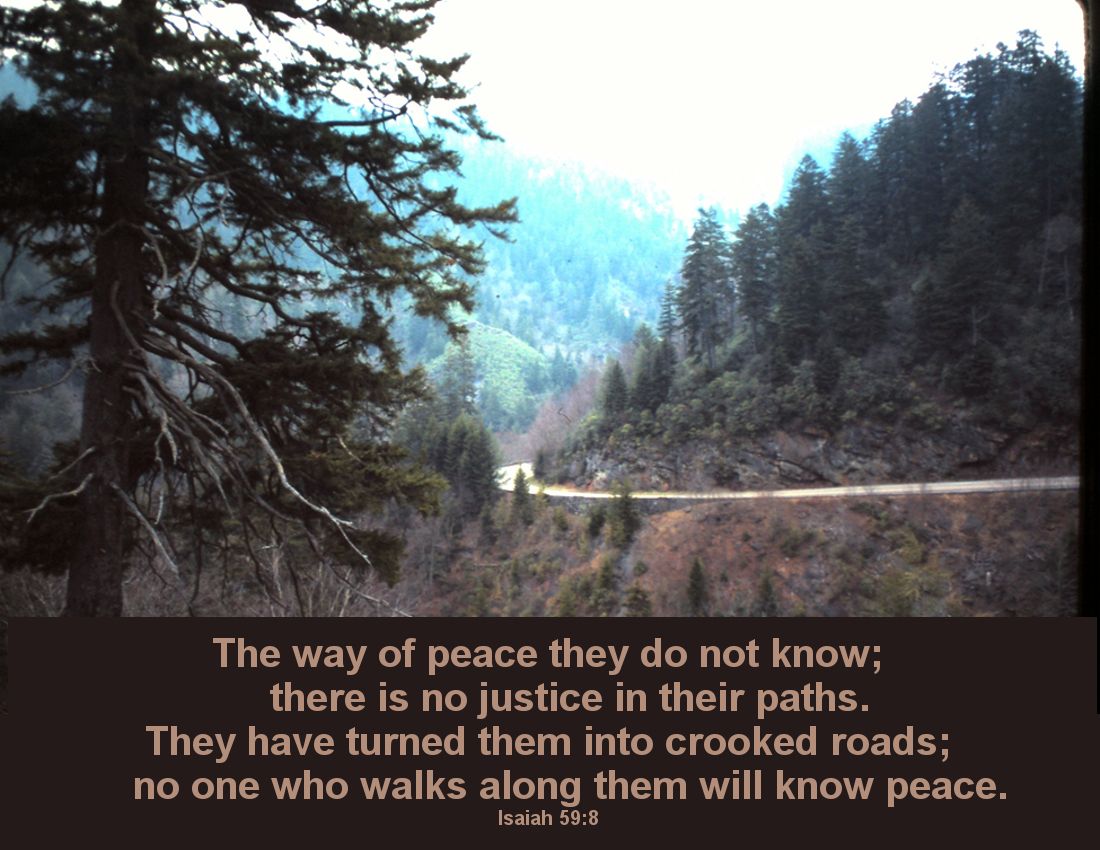 Searching For Justice
Over the past few weeks we have been studying some aspect of "justice". Last week we went back to the basics and studied "Biblical Laws of Justice" (click HERE to view that post). Today we are going to focus on chapter 59 in Isaiah.
We will begin by defining JUSTICE:
Justice - the maintenance or administration of what is just, fair or moral.
In this chapter there is a search for justice but none can be found. See list below which details the sad results of the justice search.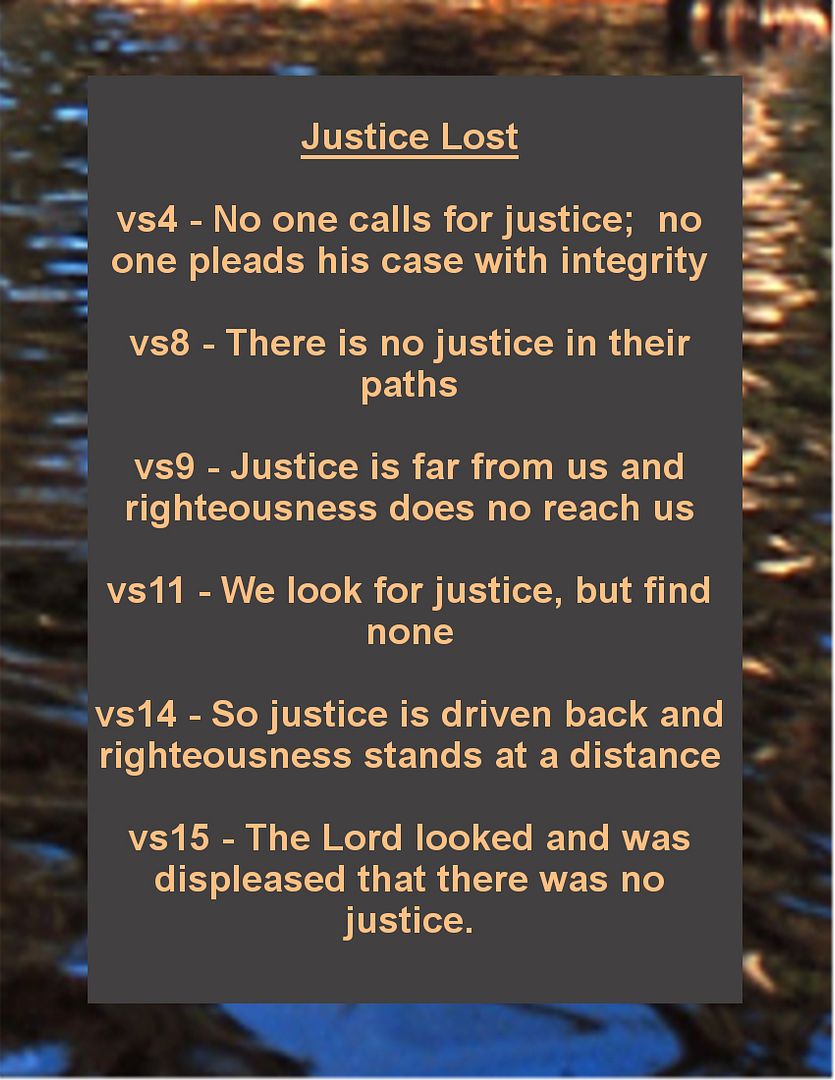 Notice the word "integrity" used in verse 4 (see list above) - a couple months ago we studied the difference between "Integrity vs Duplicity" (click HERE to view that post).
Last month I used a passage from this chapter (Isaiah 59) in a post titled: "TRUTH is FREEDOM" (click HERE to view that post) (verses 14 & 15 below)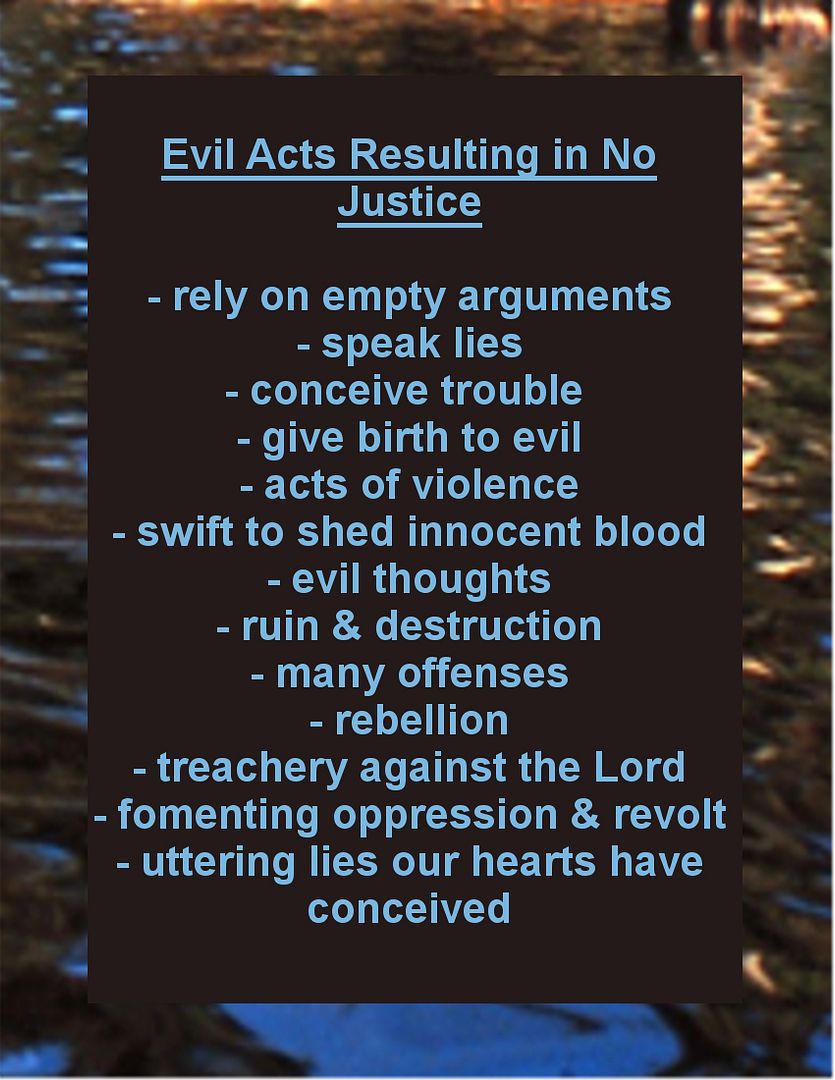 Examples of how justice is lost are detailed throughout this chapter (see chart above).
You will notice that in verse 8 (see first picture in this post) there is no peace when justice is lost.
Do not worry because God has promised that those who repent of their sins will be filled with His Holy Spirit! His Spirit will not depart from us and God's Words will always be on our lips.
In the end God ALWAYS wins, which means that eventually "justice" will be achieved.
_____________________________________________________________________
Take Up The THANKFULNESS Challenge!
I challenge you to thank God for something everyday for one year! Either write it down in a diary OR share with us on a blog. If you have a blog & would like to share your THANKFULNESS posts with us, then please fill out this form:
365 Days of Being THANKFUL form - click HERE
and you will be added to the THANKFULNESS page.