Flowers by Color - PINK
I am about half way through this post series featuring flowers by color. For a total of nine weeks I will pick a different color and share my favorite flowers of that color (these lists are NOT a complete list of all flowers of that color, simply just my favorites). This week is PINK flower week.
Certain featured flowers have links to previous posts on this blog - please feel free to click on these links to view the entire posts (they will be how-to-grow or maintenance posts).
Firstly, you will need to know the difference between annual, perennial & biennial:
Annual Plant - completes its lifecycle in one season/year. By "lifecycle" I mean from germination to seed formation. Here are some examples of annual plants: green beans, petunia, sage, sunflower, morning glory and so much more.
Perennial Plant - lives for more than 2 years but produces seed in one season without dying afterward. Some examples of perennials: most fruit trees like apple, vegetables like asparagus or leeks, day lilies, peonies and so much more.
Biennial Plant - 2 years to complete its lifecycle. Examples are: parsley, caraway, foxglove, parsnips and so much more.


Rose of Sharon
click HERE to view
This is a flowering shrub and different varieties are available in white and purple also.
Hibiscus
Actually, Rose of Sharon and Hibiscus belong to the same family. However, the varieties of Rose of Sharon that I grow in my garden are very different from the hibiscus.

Photo by Angie Ouellette-Tower
Snapdragon
This is technically a tender perennial (which means that it is a perennial in warmer climates). HOWEVER, my dad (who lives in Canada) has grown these as perennials for my entire life. This flower brings back wonderful childhood memories - I used to play with these flower heads because they could talk back (see the bottom two pictures below).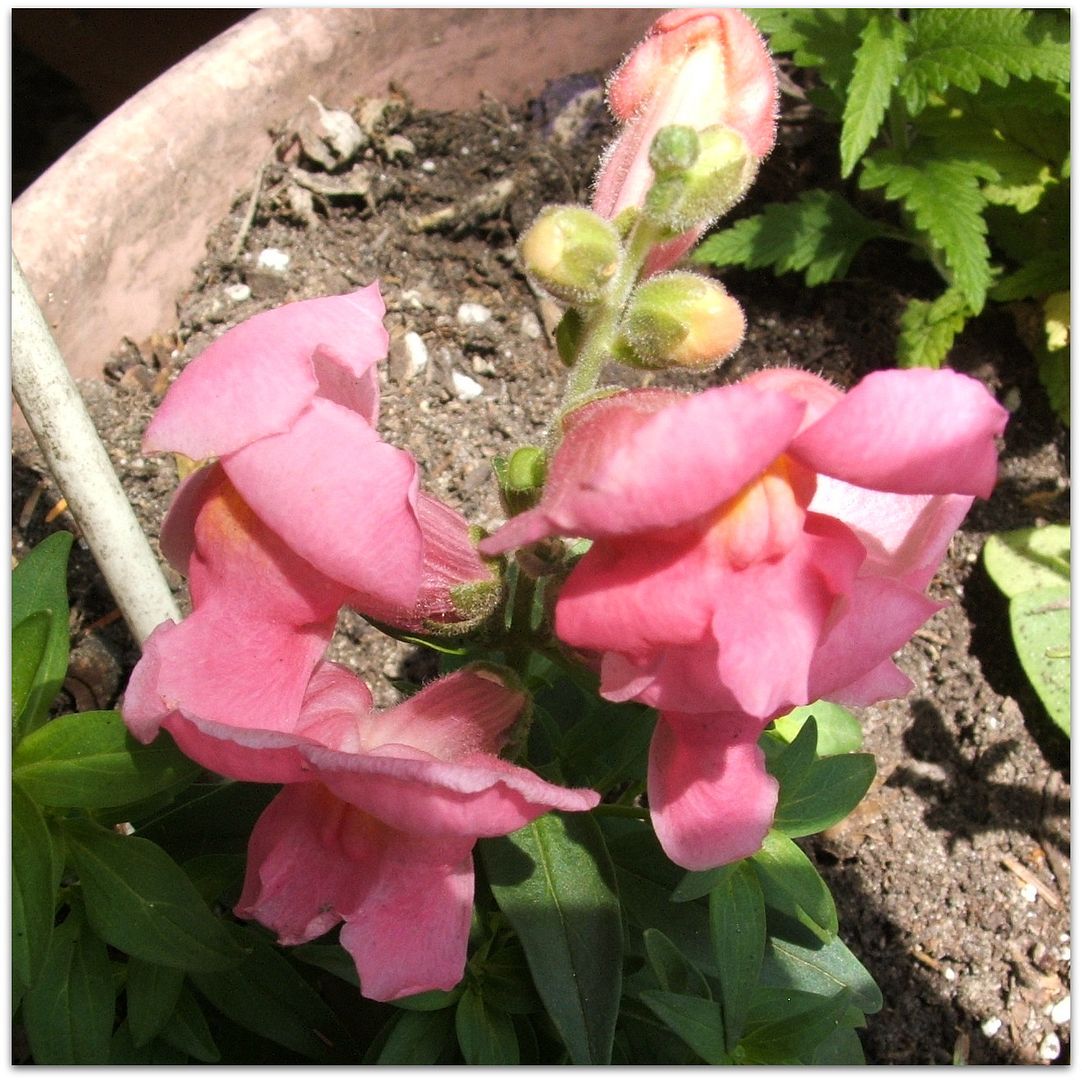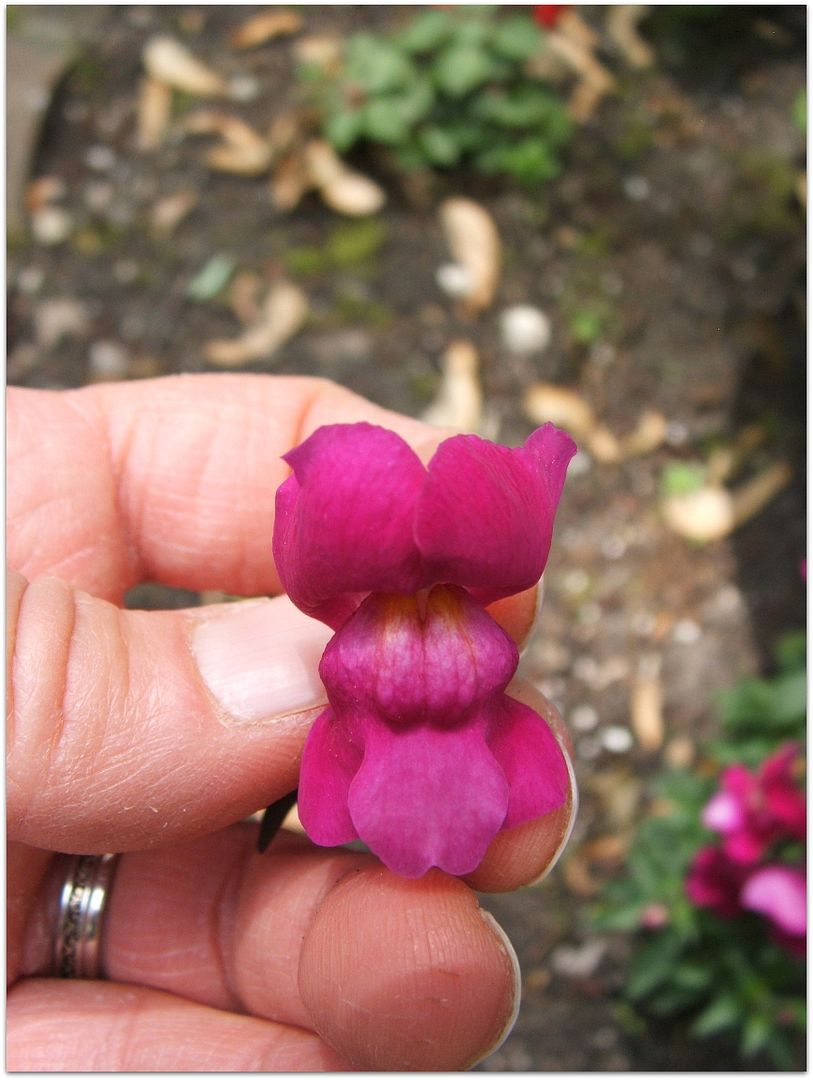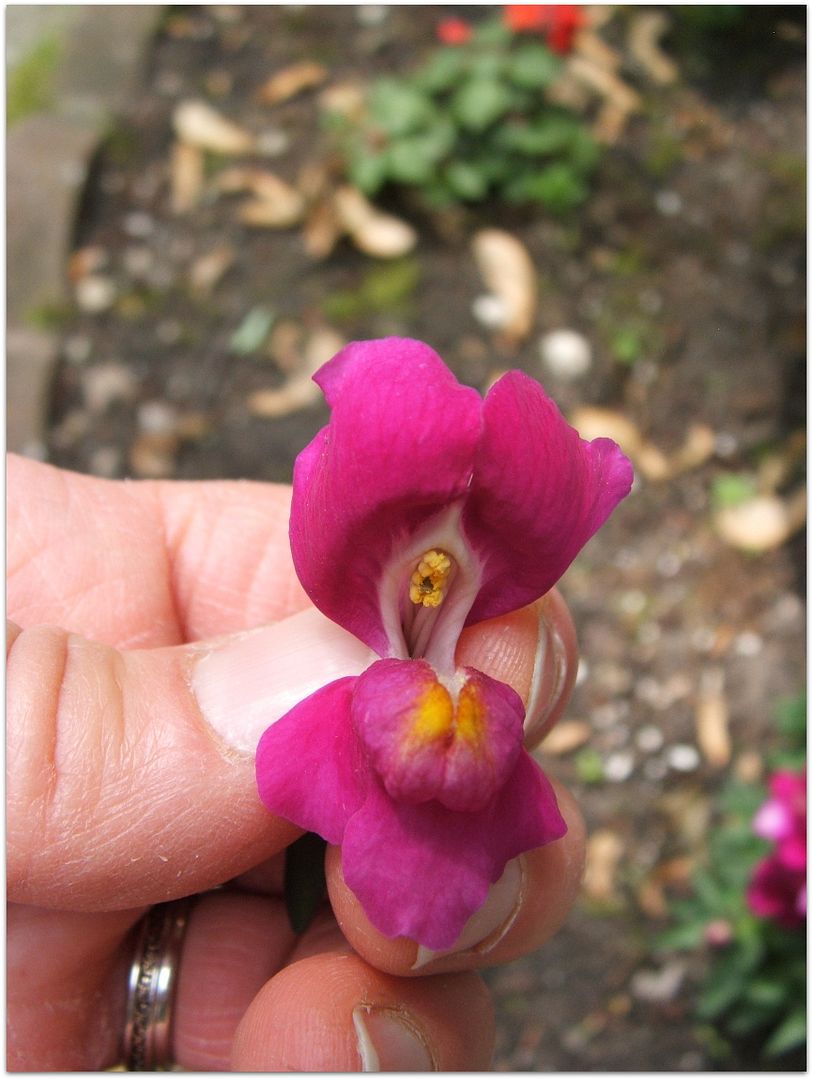 Calla Lily
click HERE to view
This is considered a perennial but unfortunately I have not had any success growing this lovely flower outside since I am in growing zone 5. These bulbs are hardy perennials in zones 7 to 10.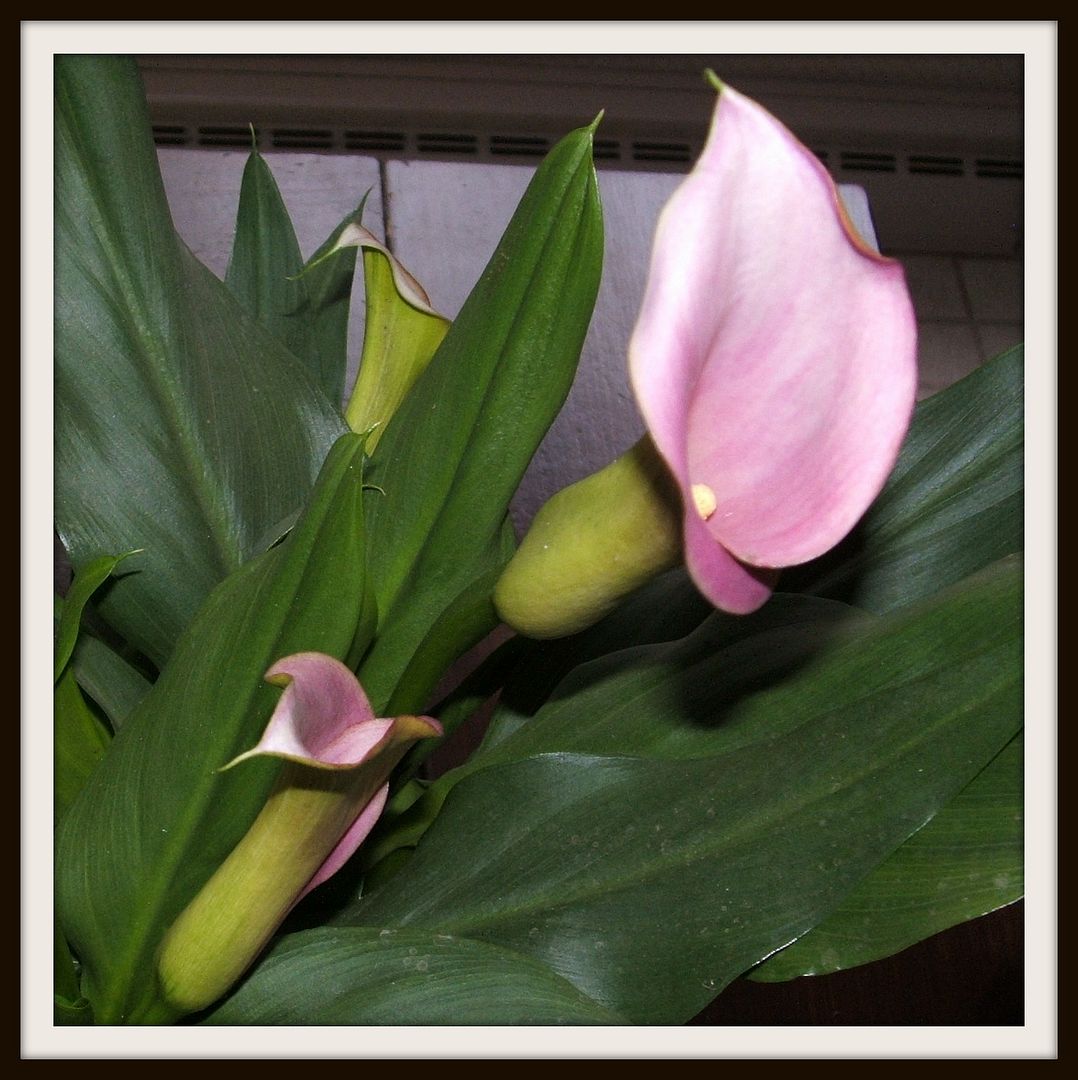 Daylily
These beautiful lilies are very easy to grow in my growing zone. Maintenance is also very minimal.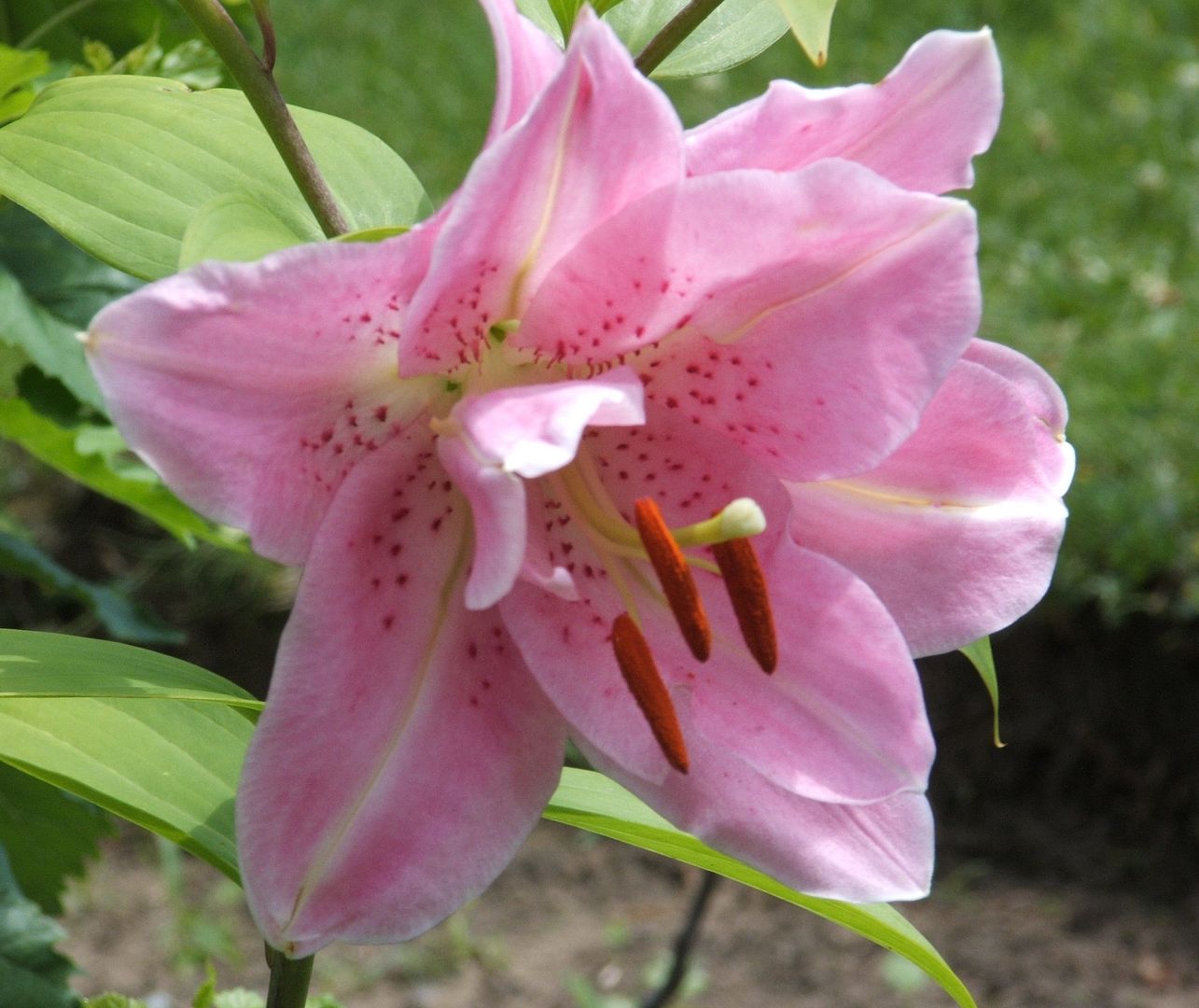 Morning Glory
click HERE to view
This is an annual flower that grows as a vine. It can overtake other plants if you are not careful. I usually save these seeds each year.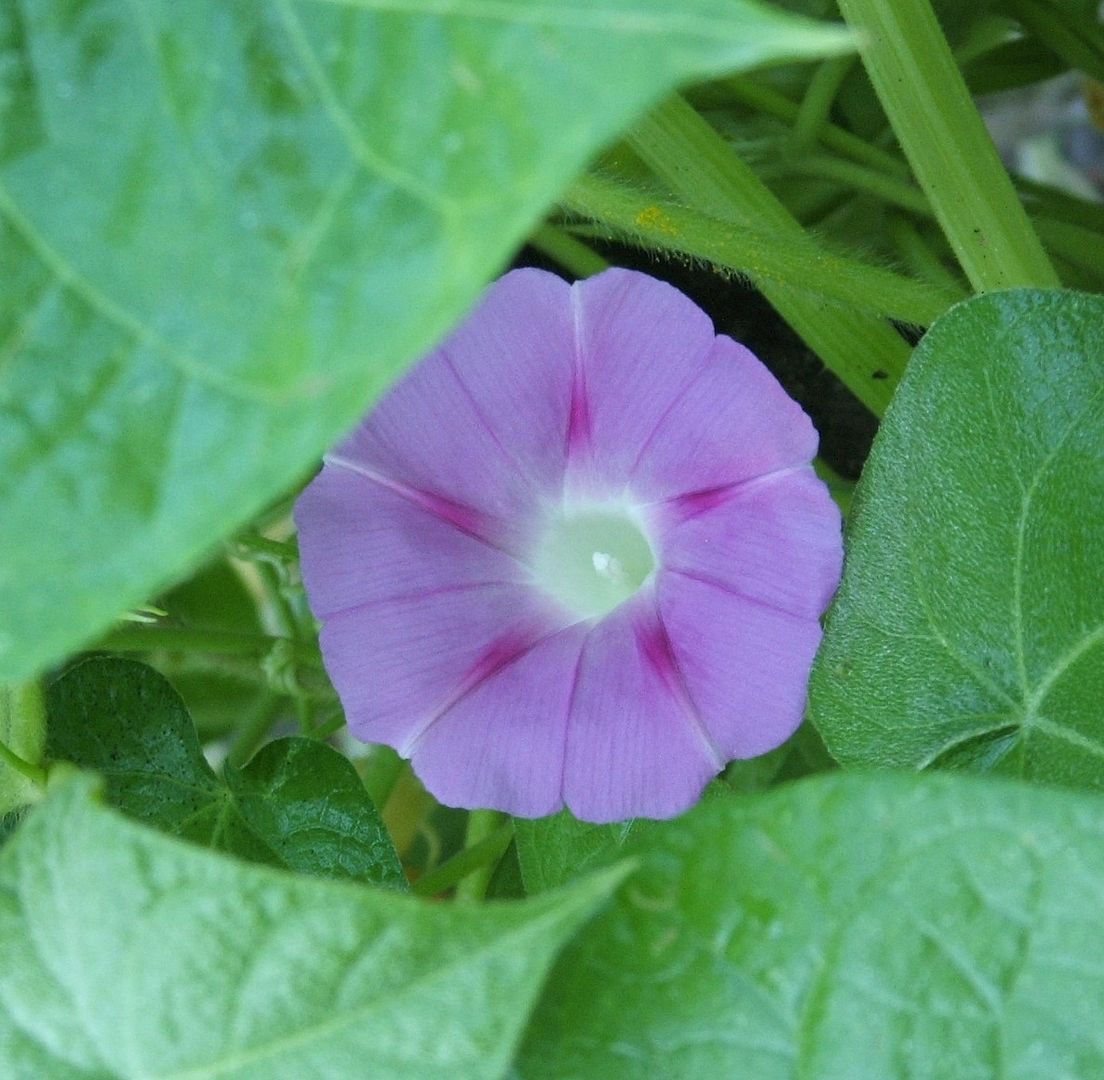 Hydrangea
This beauty is considered a flowering shrub or small tree. It is very picky when it comes to soil. They also require the exact partial shady/sunny spot. This is NOT an easy one to grow and maintain.
Rose Hip
click HERE to view
All roses produce fruit called "hip" but one specific variety has the largest and most flavorful rose hip: Rugosa Rose.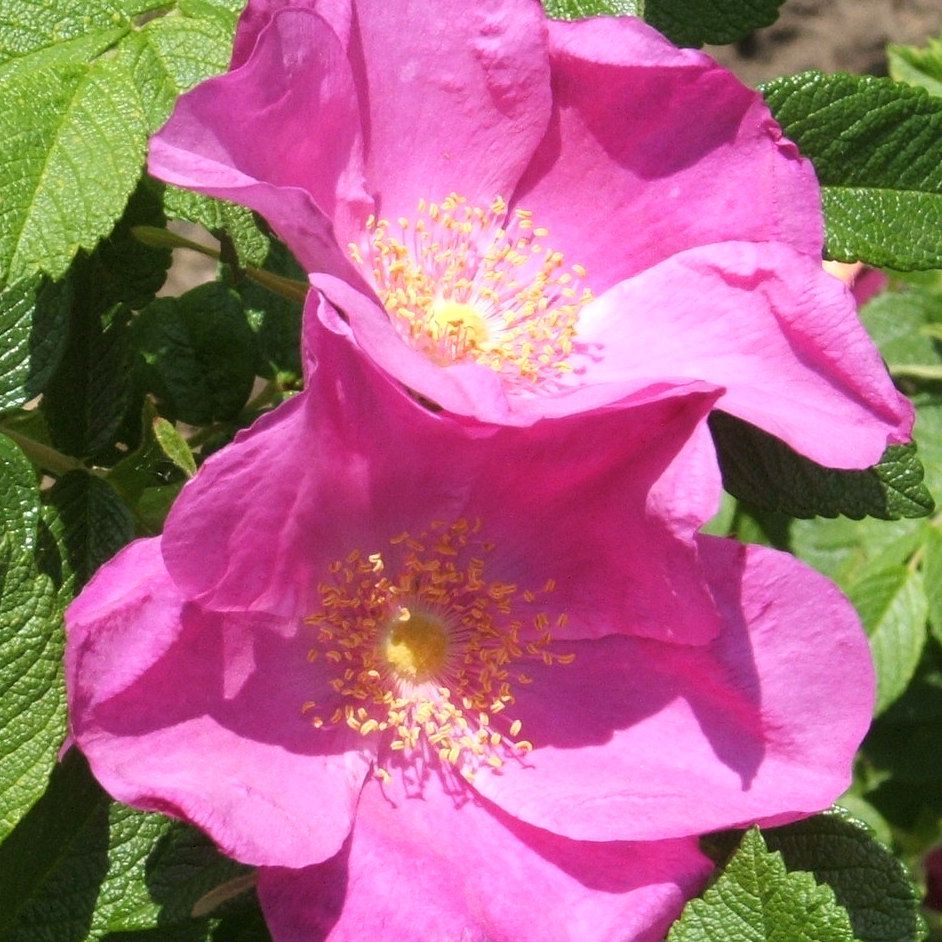 Photo by Angie Ouellette-Tower
Climbing Rose
Certain rose varieties are climbers. This pale pink beauty is a climbing rose.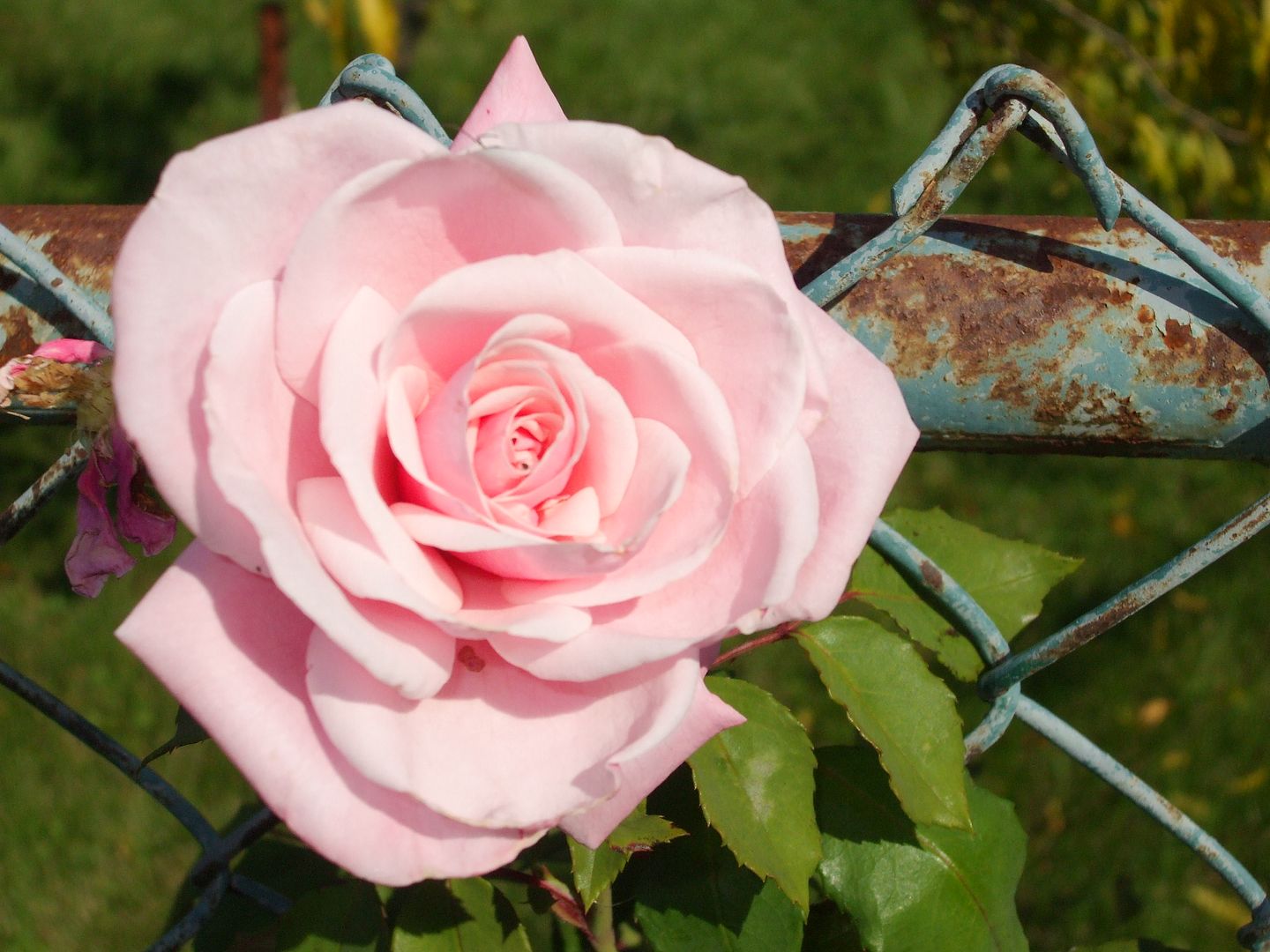 "Eiffel Tower" Rose
click HERE to view
This is one of the beautiful roses in my dad's rose garden. Not only is it visually stunning but the scent is also one of my favorites.

Photo by Angie Ouellette-Tower
3 Mystery Plants
A few years ago I did a series on the Toledo Zoo. While I was at the zoo I found myself looking more at the plants grown there than the animals (lol - a gardener at heart I guess)
If you know the name/variety of these plants please let me know in the comment section - Thank you.
First Mystery
click HERE to view
This was such a unique and fun flower. It was grown in the greenhouse so I am assuming that it is a tropical plant - do you know the name of this pant?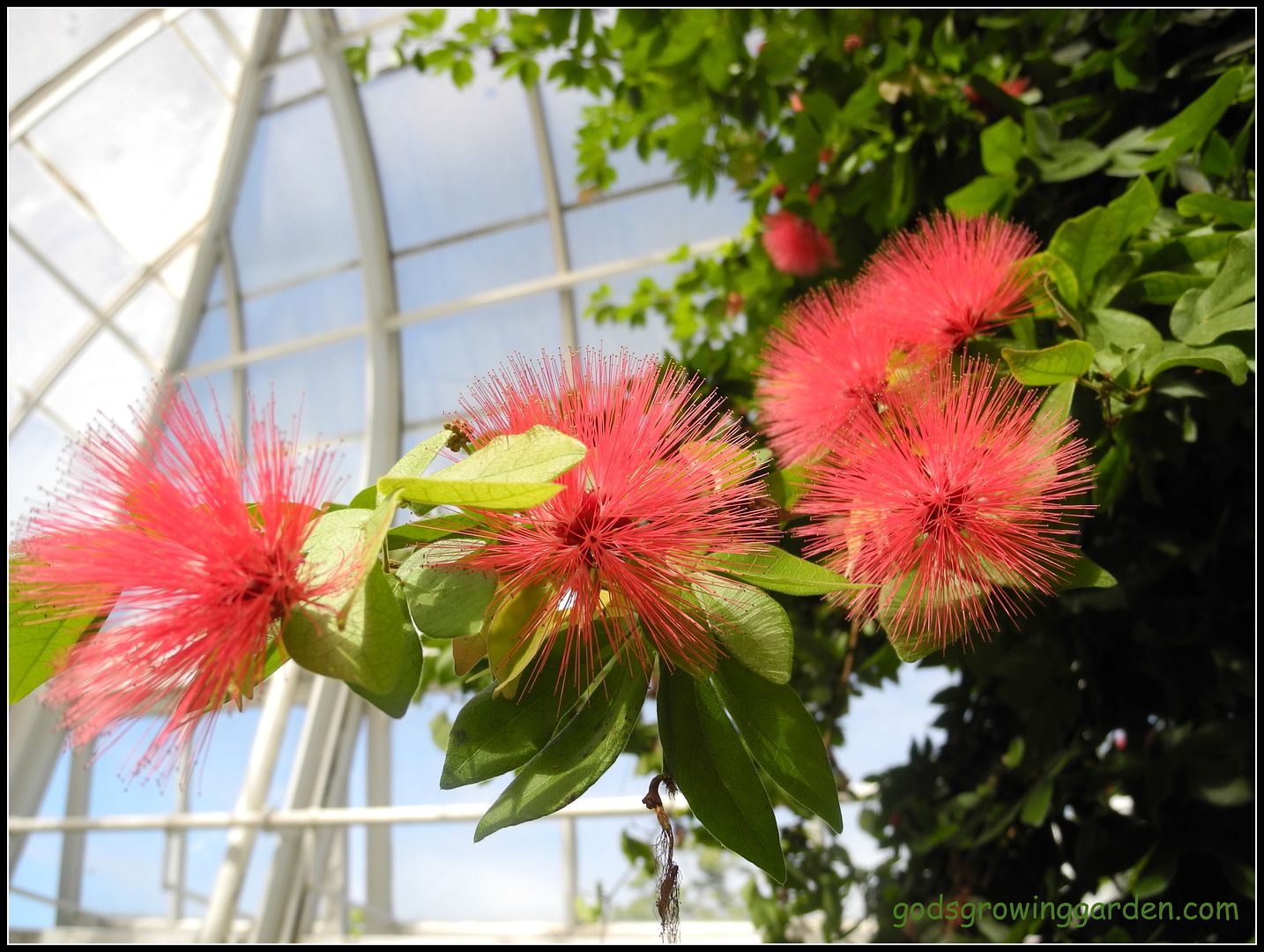 Photo by Angie Ouellette-Tower
Second Mystery
click HERE to view
I have never seen such a light colored pink berry. Do you know the name of this plant? (please answer in the comment section).

Photo by Angie Ouellette-Tower
Third Mystery
click HERE to view
This was a tree but I'm not sure if these pink growths are fruit or nuts. Can you identify this tree?

Copyright, Permissions &Disclaimer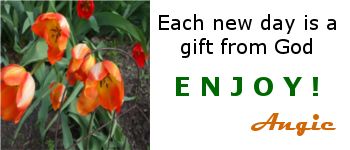 Linked to:
Happiness is Homemade
Over the Moon Link Party
Lou Lou Girls
Wonderful Wednesday Blog Hop
Oh My Heartsie Girls Wonderful Wednesday
Tuesdays with a Twist
Thursday Favorite Things
Pretty Pintastic Party
Friday Feature Linky Party
____________________________________________________________________
Recently on "Essential Oil Saturdays"
We learned how essential oils are extracted from flowers/leaves/roots.
Click HERE to read.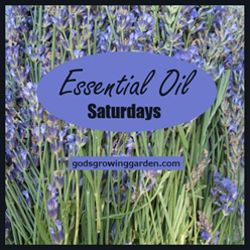 Click HERE to view more about Essential Oils